Girl from the North Country: A Reverberating Musical by Conor McPherson
This post may contain affiliate links or I may have received the product free in exchange for my honest review. See full disclosure for more information.
A Story by Olivier Award Winner Conor McPherson along with the songs of a Nobel Prize Winner Bob Dylan, a really stirring combination of magnificence and spontaneous. Girl from the North Country until it becomes a jukebox musical was just a vibrating songbook. As a musical, it brings out features from 20 best songs of Dylan that we didn't know were there.
This musical is truly a story of the spirit, suffering and raising up of America. Stirring up so many emotions in just one product that seemed humanly impossible.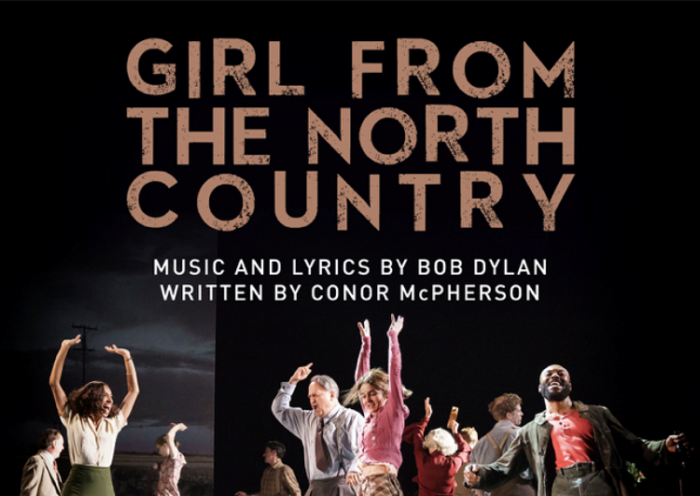 Following its debut year, 2017 the musical has accomplished a stronghold on its presence throughout the theater world. It is currently running at London's Gielgud Theatre in the West End through February 1, 2020. You can get Girl from the North Country musical tickets from Tickets4Musical. Or you can wait until the production makes its Broadway debut at the Belasco Theater in New York on February 7.
A Story Beautifully Set in Time of Depression…
As we've been told the charismatic American Singer-Songwriter Bob Dylan approached Conor McPherson and offers up his entire songbook. The Irish Dramatist first rejected the idea but then later something struck his mind. Then he came up with radiant creation set in the times of the Great Depression in the 1930s. The play is staged as a guesthouse in Dylan's birthplace Duluth, Minnesota way before his birth.
The selection of songs consists of all the hits of Dylan from 1963 to 2012. The most noticeable songs among the list are "Tight Connection to My Heart (Has Anybody Seen My Love)"; "Hurricane": "Idiot Wind"; "Duquesne Whistle" and "Forever Young".
The cast of 13 actors sung these songs with heartfelt voices shaking you to the core. The Depression-era setting does more to add to the despair and the growing effect will have you fighting your wits to hold back tears.
This Is How The Story Goes…
Nick Laine (Jay O. Sanders) runs a shabby guesthouse in Duluth, Minnesota, a city on the shores of Lake Superior. The banks are threatening a shutdown if the loans are not paid. On top of that Nick's Wife Elizabeth (Mare Winningham) is suffering from Dementia. The fact that his adopted daughter Marianne (Kimber Sprawl) is pregnant whose father is unknown doesn't help either. Gene (Colton Ryan), Nick's son is a would-be writer and an alcoholic.
Together with this messed up family lives a window Mrs. Neilsen (Jeannette Bayardelle). There is also another family Mr. & Mrs. Burke (Marc Kudisch & Luba Mason respectively) with their son Elias (Todd Almond) whose mental age is that of a 4-year-old.
Others include the newcomers, reverend Marlow and ex-boxer Joe Scott. Their arrival will change the world of this otherwise tranquil guesthouse. The story is narrated by Dr. Walker (Robert Joy) and there is another character Mr. Perry (Tom Nelis). A legible prospect to marry-off Marianne.
An ever-lasting tale of racism and depression. Would Marianne step-up for her rights? It's better to see the musical and find out for yourself.
The Overall Impact of the Story…
The musical does seem to captures all sorts of pains that leave you feeling sore yourself. 'Pain comes in all kinds: physical, spiritual and indescribable,' as we are told during the opening narration. You might want to cry it out afterward nonetheless the show is a must-see. Everyone can use a tear-jerking experience once in a while.
If you are Bob Dylan's fan you will surely like it. Even if you are not you will still like it. So go see it now so you can have a reverberating experience yourself. Discounted Girl from the North Country Tickets is easily available at Tickets4Musical.com. Get them now and watch the show!