Where to Go and What to Eat in Hershey PA #HersheyPA
This post may contain affiliate links or I may have received the product free in exchange for my honest review. See full disclosure for more information.
Earlier, I shared with you the history of Hershey, PA. I also shared with you some amazing places to stay in Hershey, PA. Now I am delighted to share with you some exciting things to do while in Hershey, PA.
The fun can begin right away at Hersheypark. Bilt in 1906 as a leisure park for Hershey Chocolate Company employees, today it is the biggest attraction in Hershey, PA. With rides, roller coasters, dining, games, water park  and more, Hersheypark is a place that families with members young and old can have a blast.
Hersheypark
Not sure what rides you kids can ride? You can use the fun and colorful ride height chart to determine if they are tall enough for a particular ride. I love that they have rides that are specific to certain heights, allowing even little ones the opportunity to feel inclusive and special. Hersheypark is very family-friendly and can even work with you to accommodate special needs individuals by working with them on what rides might have flashing light or speed sensitivity.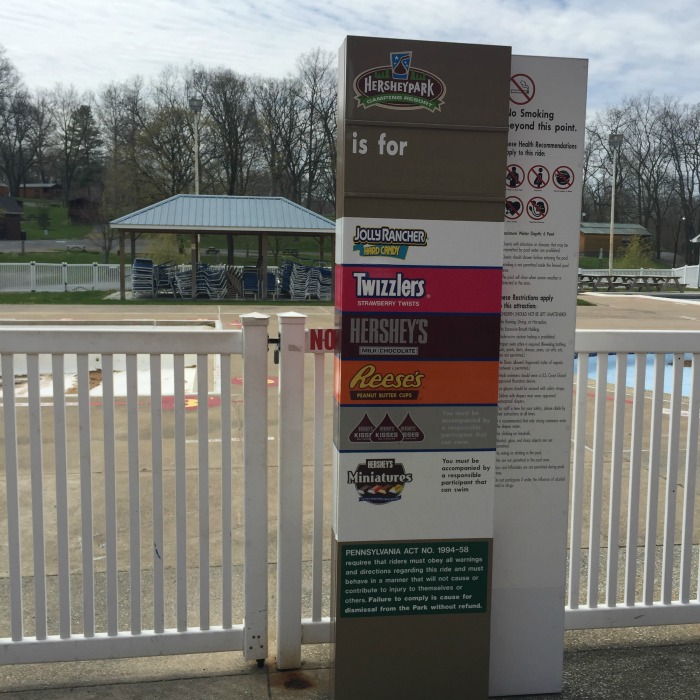 If you are truly excited to be towards the front of the line and ride those exhilarating coasters and other rides, consider getting their Fast Track Pass. This allows you to skip the lines for up to 10 of the coasters. Here is a little bit more on the coasters of Hersheypark:
Also enjoy some delicious food while at Hersheypark. From specialty restaurants like Founder's Kitchen or Kosher Mart, to fun and colorful sweet places like Makin' Whoopie Pies and Hersheypark Place, they have taken extra care to assure that every type of
dietary needs
are offered during your time at the park. You can even download the official
Hersheypark Mobile App
(for Apple and Android phones) to help you navigate your way through the park with rides, food and more.
Park hours vary by season. He sure to visit Hersheypark online today to purchase your season or daily pass for your family. With a season pass, you can enjoy perks like unlimited park visits, Hersheypark in the Dark (Halloween), Hersheypark Christmas Candylane and much more.
ZooAmerica
Originally named "Hershey Zoo", this locale was a place that Milton Hershey created in collaboration with Franz and Louise Zinner. Early on, most of the animals were obtained via donations and personal relationships that Mr. Hershey and the Zinner's had. ZooAmerica is located on Park Boulevard and is actually connected to Hersheypark with a bridge. Today, ZooAmerica has major exhibits for bears, otters, reptiles and more.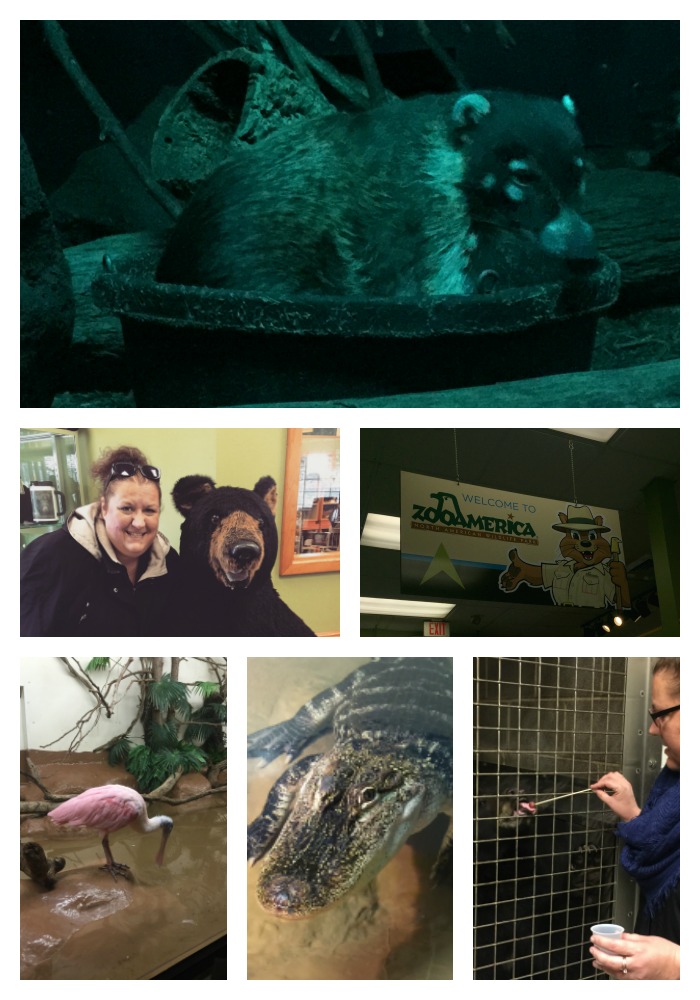 You can explore ZooAmerica with your family individually or consider one of their Education Programs & Tours. With special programs that give you up-close experience with animals to a detailed history of some of the most exciting exhibits in the zoo, you can have tons of fun at ZooAmerica.
ZooAmerica even has special programs your kids will love including Creatures of the Night (in October/November) and behind-the-scenes tours where you get see some of the smaller animals.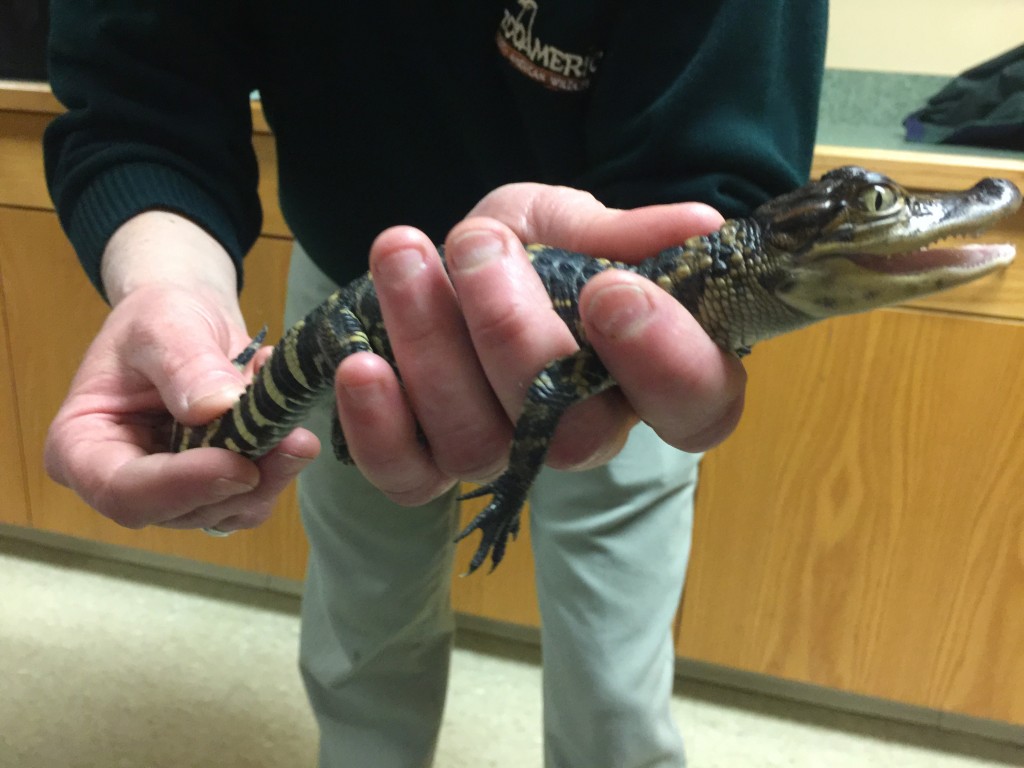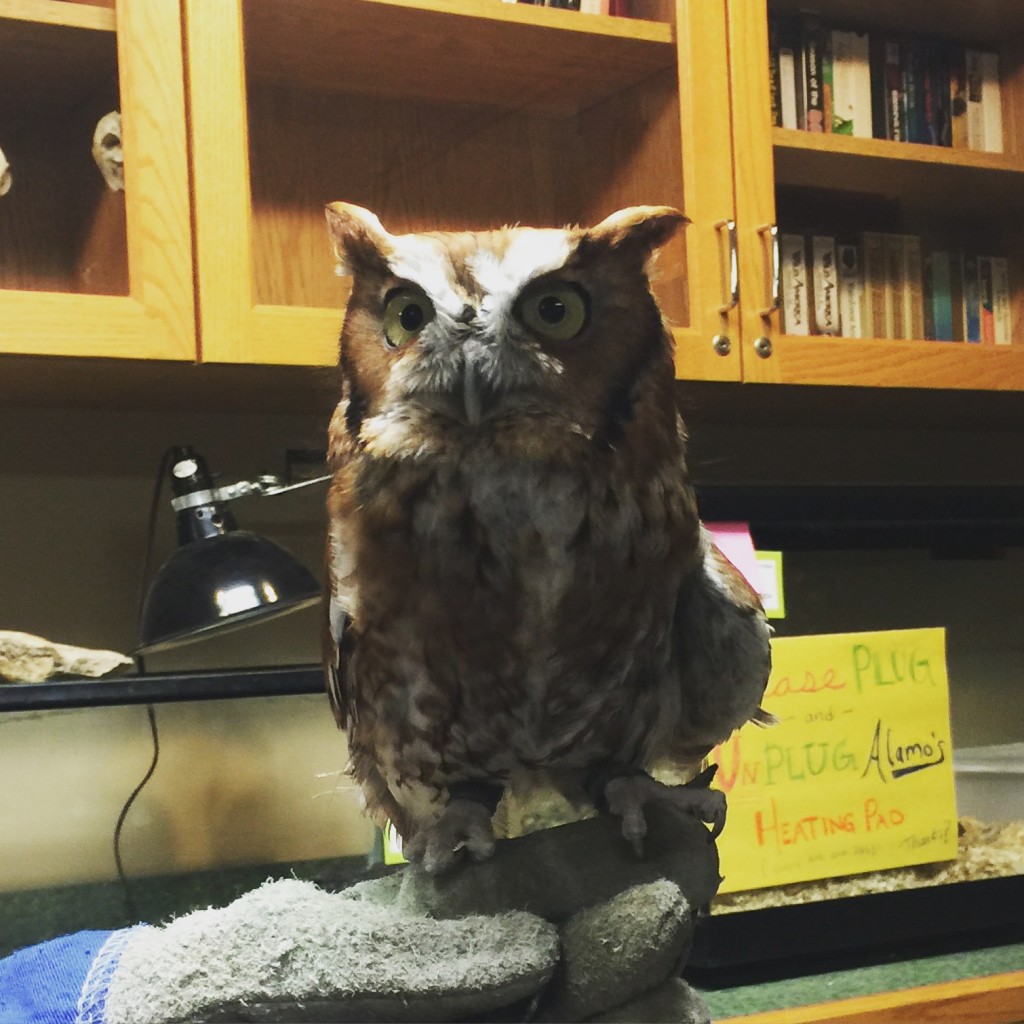 Be sure to visit
ZooAmerica online
to find out how your family can learn more about some exotic animals, take a tour and more.
Hershey's Chocolate World
Head over to Hershey's Chocolate World where you can explore the world of chocolate. You can take a Chocolate Tour, enjoy a a 4D chocolate mystery movie, experience the chocolate tasting and even create your own chocolate bar with your name right on the wrapper. The chocolate tasting is a fun and unique experience for adults and kids. You will emerge your senses with sights, sounds, smells and taste of chocolate.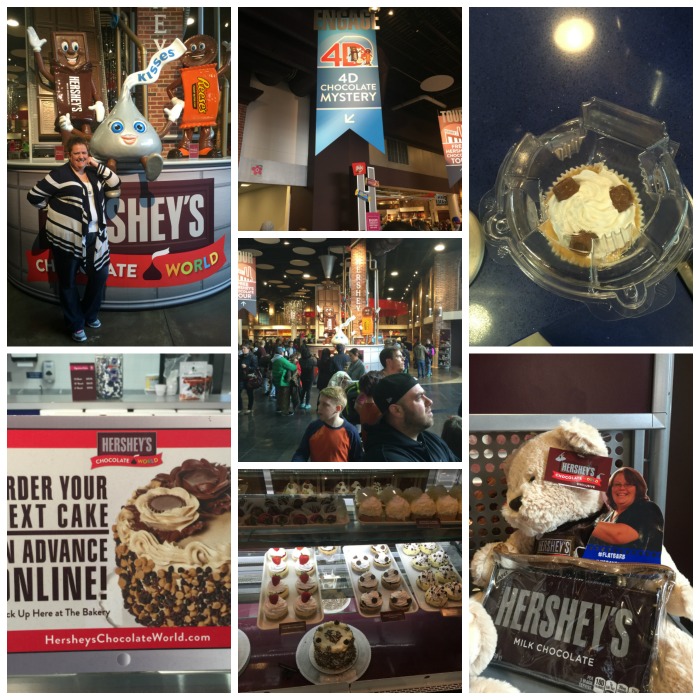 You can purchase tickets for each individual attraction at Hershey's Chocolate World, giving the ability to experience the things you really want most. My personal favorite was the Create Your Own Candy Bar exhibit. This gives you the ability to add special ingredients, watch as it mixes and forms on the conveyor belt and packaged in a special tin. You even get to design your own packaging to personalize it.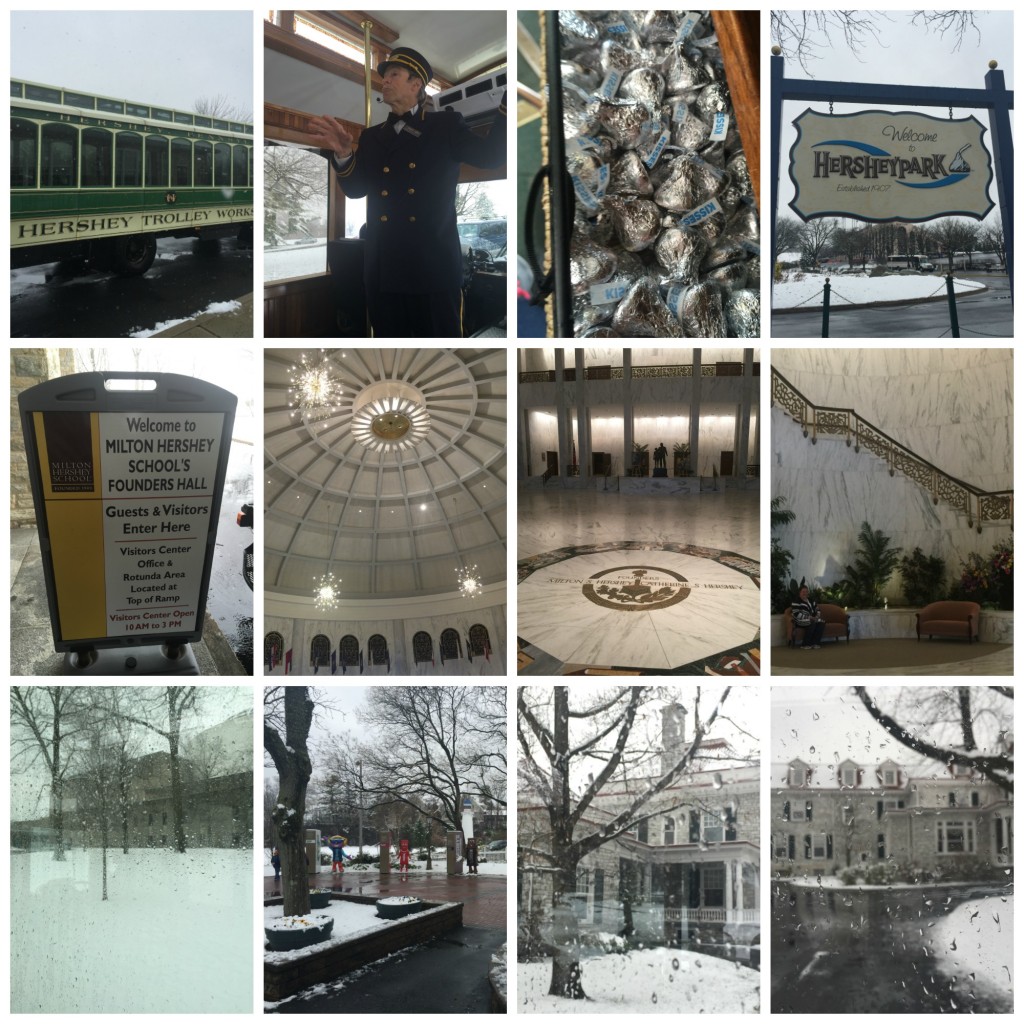 Another fun aspect of Hershey's Chocolate World is the Chocolate & History Trolley Tour.This tour gives you a detailed tour of Hershey, PA, including historical landmarks. You can see the home that Milton and Catherine Hershey resided in, the Milton Hershey School's Founders Hall and more. You will also experience some sweet treats along the way. Let's just say when you exit the trolley, your belly will be filled with sweet rewards and your minds filled with sweet memories.
Be sure to visit Hershey's Chocolate World online to explore and select which attractions you would be most excited to visit.
The Hershey Theatre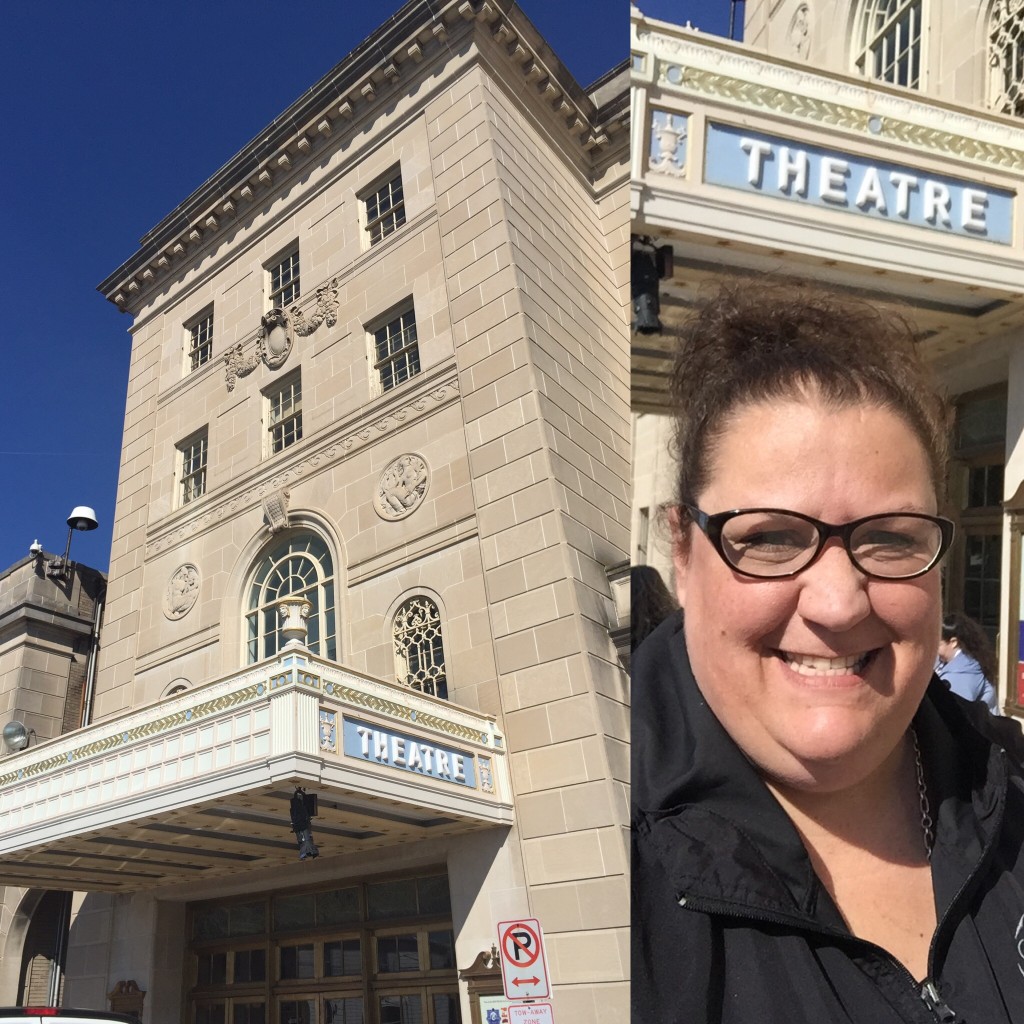 The Hershey Theatre was founded in 1929 as part of Milton Hershey's "Great Building Campaign" during the Great Depression era. Opening in 1933, quickly housed some of the worlds most infamous performers and shows. It is adorned in tile, marble and Italian lava rock. Even with a luxurious, historic feel, the theatre showcases some of today's biggest celebrities including Kevin James, John Mellencamp and more. To find out more about this venue and what shows you can take in while your visiting, visit Hershey Theatre online.
Hershey Gardens Conservatory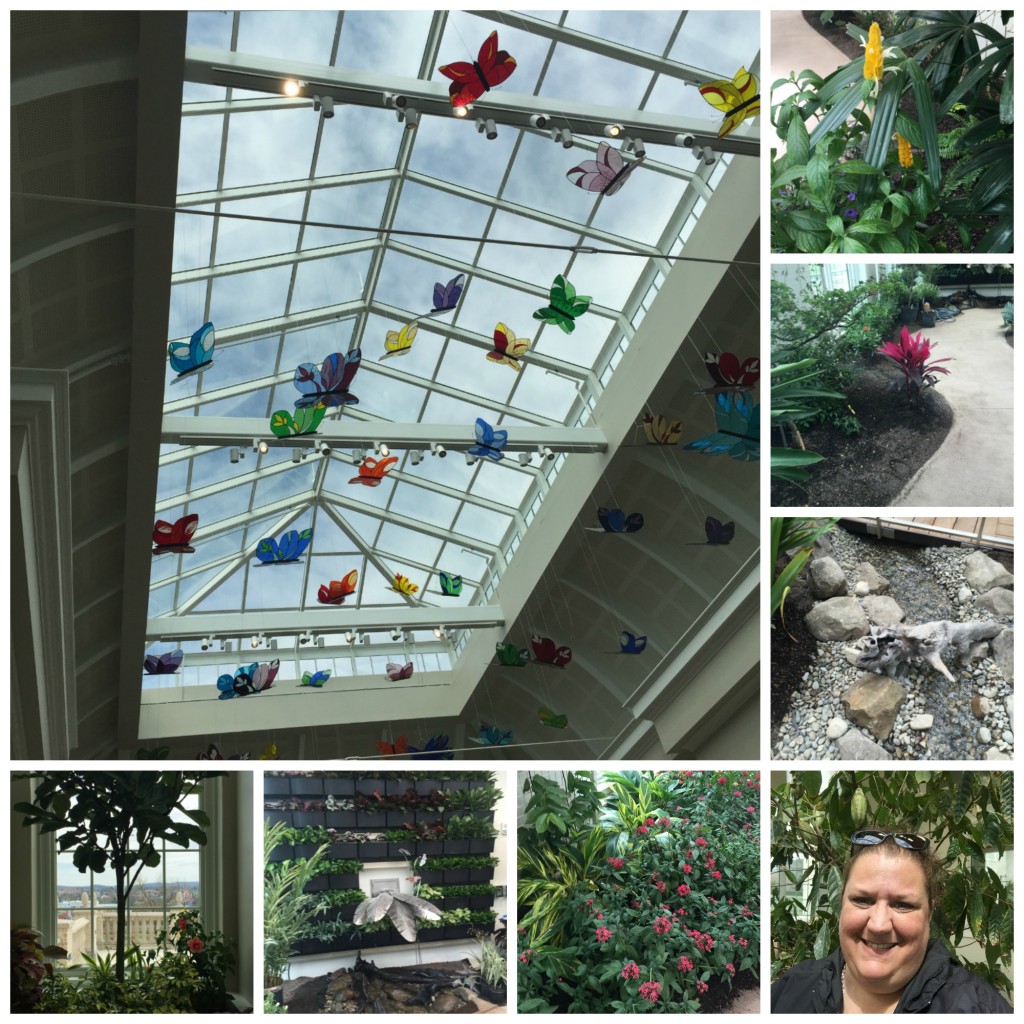 The Hershey Gardens opened in 1937. Milton Hershey wanted to honor his wife, Catherine, and her love of roses. Hershey Gardens is atop a hill that overlooks Hersheypark. You can explore and view on more than 23 acres of land, with 3.5 acres dedicated to a beautiful rose garden. Additionally, you can view the newest addition, the Milton & Catherine Hershey Conservatory at Hershey Gardens.
Set to open this summer, you will be able to visit the indoor Butterfly Atrium, Welcome Pavilion and a Horticultural & Educational Wing, as well as an overlook and a terrace. I had a chance to see the inside while construction was still going on. It was one of my favorite and most spectacular points of my trip. It will house over 500 butterflies from around the world. Be sure to make this a part of your trip to Hershey, PA. It is a spectacular sight to see.
Dining in Hershey, PA
Dining in Hershey, PA can be a truly delectable and memorable experience. While you will most certainly enjoy lots and lots of chocolate, there are tons of restaurants to eat in Hershey, PA and you will enjoy many of them.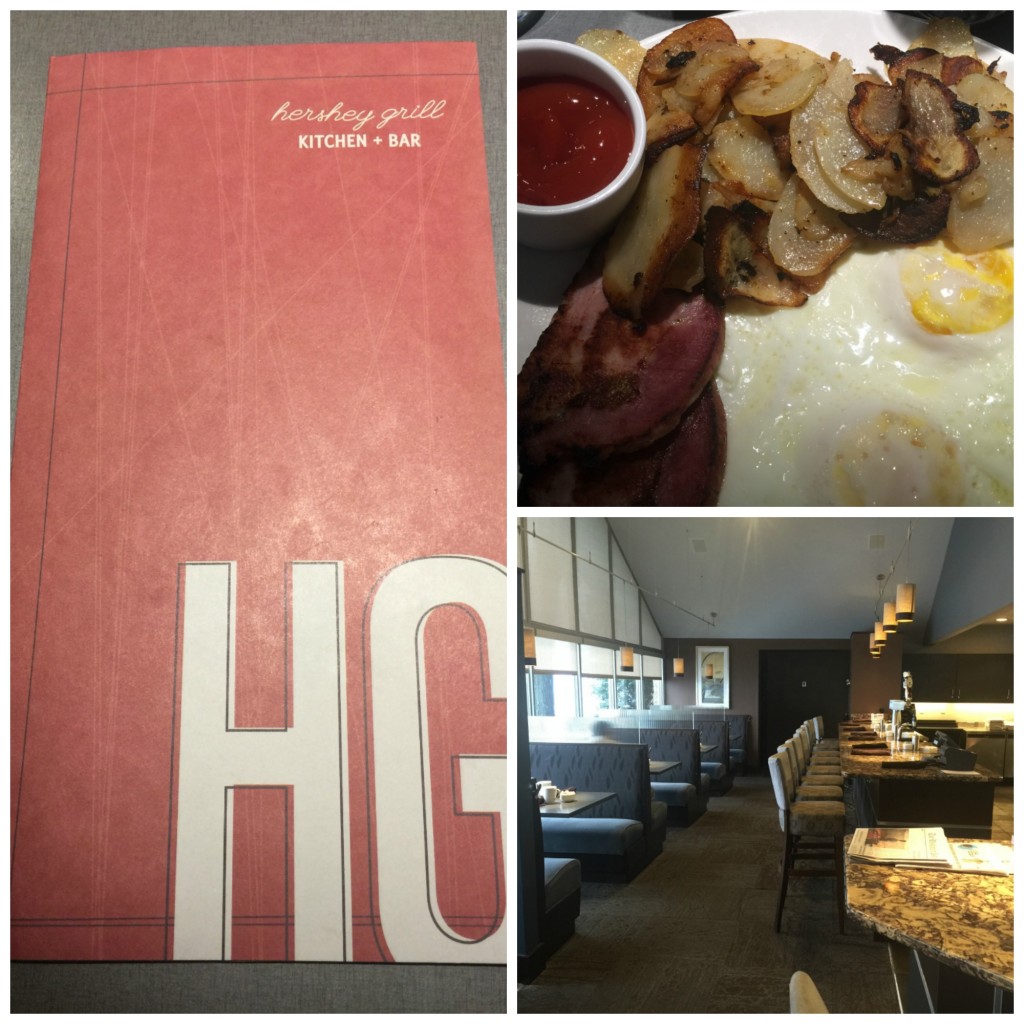 The Hershey Grill is located in the Hershey Lodge and has a full breakfast, lunch and dinner menu. I had the chance to enjoy a delicious breakfast there that included S'mores French Toast (my personal favorite). 

Another great restaurant, The Circular, is located within the Hotel Hershey. The restaurant offers a wide array of delicacies from signature cocktails to a fulfilling breakfast buffet. My personal favorite was the Hershey' Kisses shaped waffles.
Whether you want fine dining or grabbing a quick bite, you will find something for everyone to eat in Hershey, PA. One of my personal favorite moments was watching head chef Cher Harris, as she created chocolate decorates that adorn various parts of the hotel.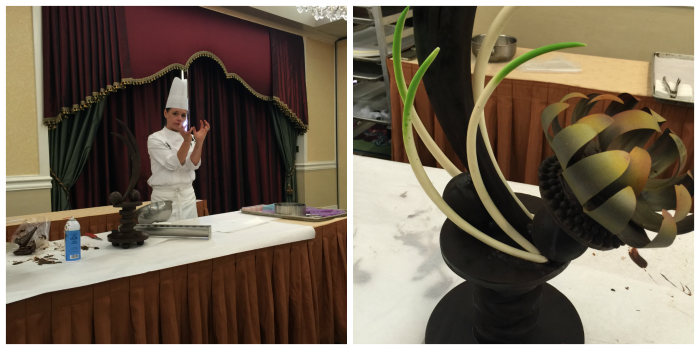 As you can tell, Hershey, PA is truly a family-friendly place that offers memorable experience from dining, attractions, hotels and more. There is so much to see and do, you will want to go back time and again.
For easy following, here is a comprehensive list of how to connect with several of the attractions in Hershey, PA.