Great Subscription Services For Kids With Sago Mini and Toca Boca #MegaChristmas21
This post may contain affiliate links or I may have received the product free in exchange for my honest review. See full disclosure for more information.
Are you looking for that great gift for that special little one this holiday season? Toca Life and Sago Mini Life subscription boxes will have your little ones enjoying hours of learning fun, and you will receive a new item each time. These would also be a great birthday gift! Playing while learning is the best way to learn new things, and they have your covered.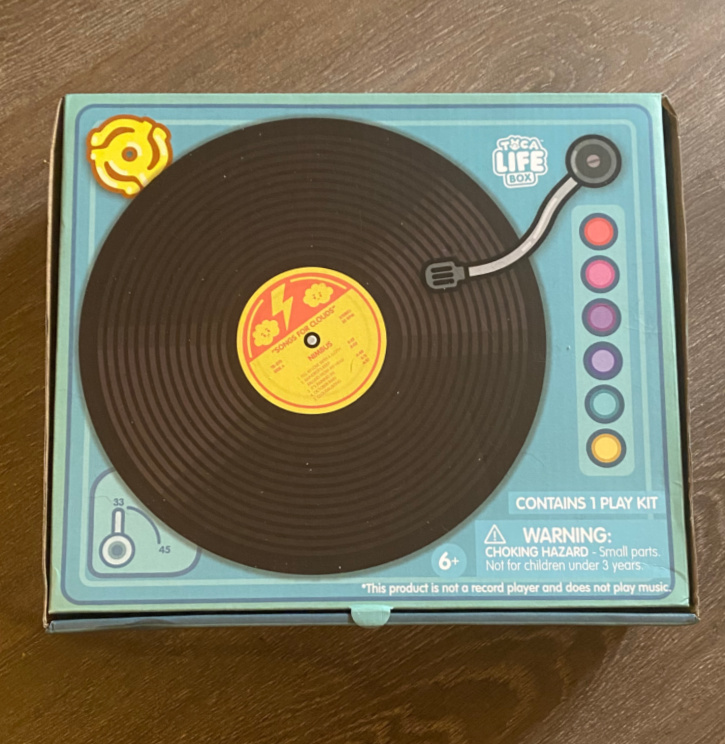 About Toco Boca:
We create digital toys and everyday products that are filled with fun and silliness. We want kids from any corner of the world to instantly relate to everything we make.

We celebrate the diversity and quirkiness of a kid's world, and give them the freedom to play in ways only they can dream up.

There are no rules, no boundaries and no 'right' or 'wrong' way to do anything. There's just the undeniable, power of play.

Kids can be whoever they want to be. Everyone fits in and stands out. We respect kids as people — not just little versions of us.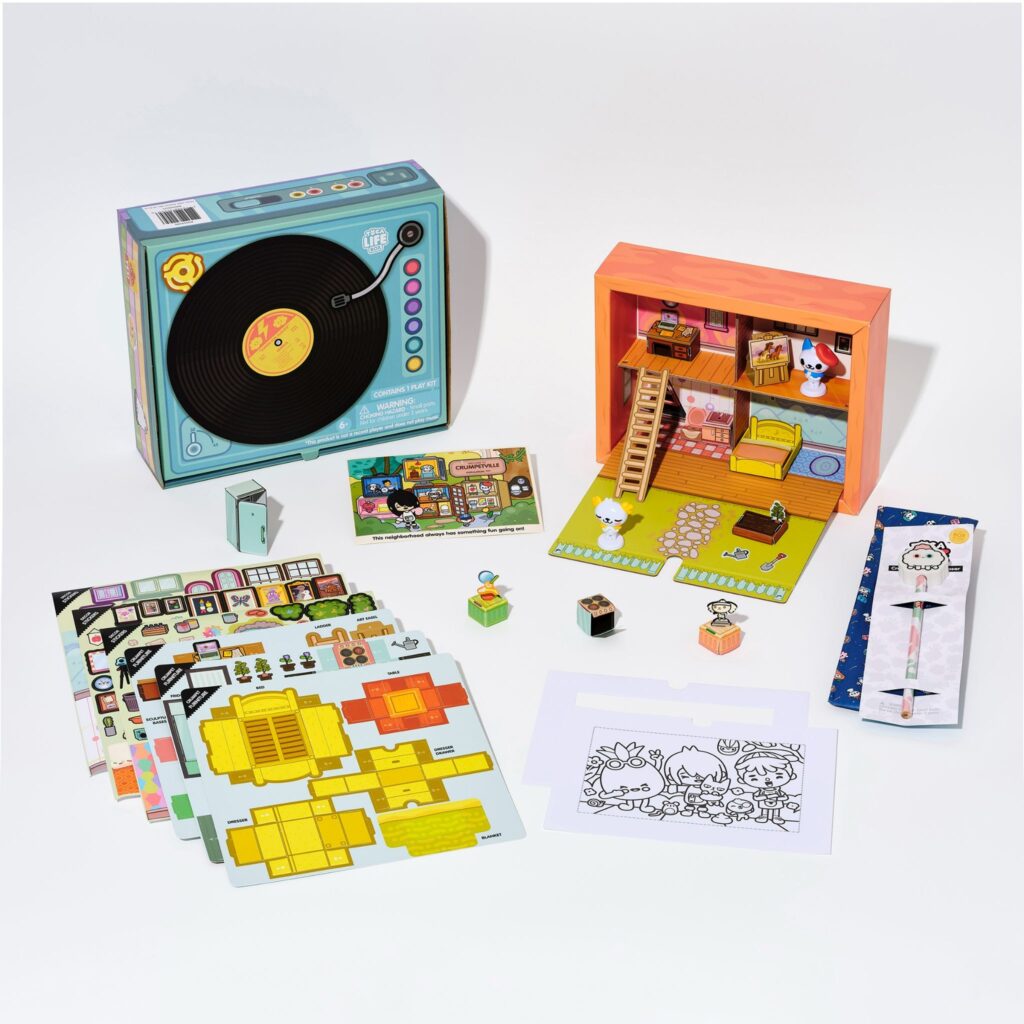 Toca Life Box takes kids offline and brings the characters and attributes of Toca Boca's award-winning virtual world to life with hands-on "boxed" experiences that foster STEM skills in the form of games, toys, arts & crafts, and imaginative play. The appeal includes the translation from screen to a tangible reality; encourages the development of a range of skills, self-expression, and self-confidence; provides activities that are sustainable after projects are completed; gives kids something to look forward to per subscription; is easy and convenient; and is a desired gift for anyone to purchase a child, especially for Holiday 2021
To Subscribe to Toca Life Box, check out their Website.
Stay socially connected with Toca Life: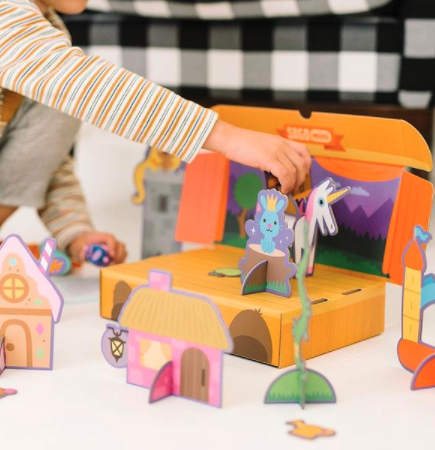 About Sago Mini:
We're a team of parents, programmers, artists, dogs, designers and kids-at-heart who believe in the power of play.

Founded on values like open-ended play and creative learning, we build things that grow minds, spark creativity and get giggles.

Our weekly in-studio playtesting sessions ensure everything we make passes the(very picky) kid test.

No rules, time limits or confusing instructions. Just pure, open-ended play.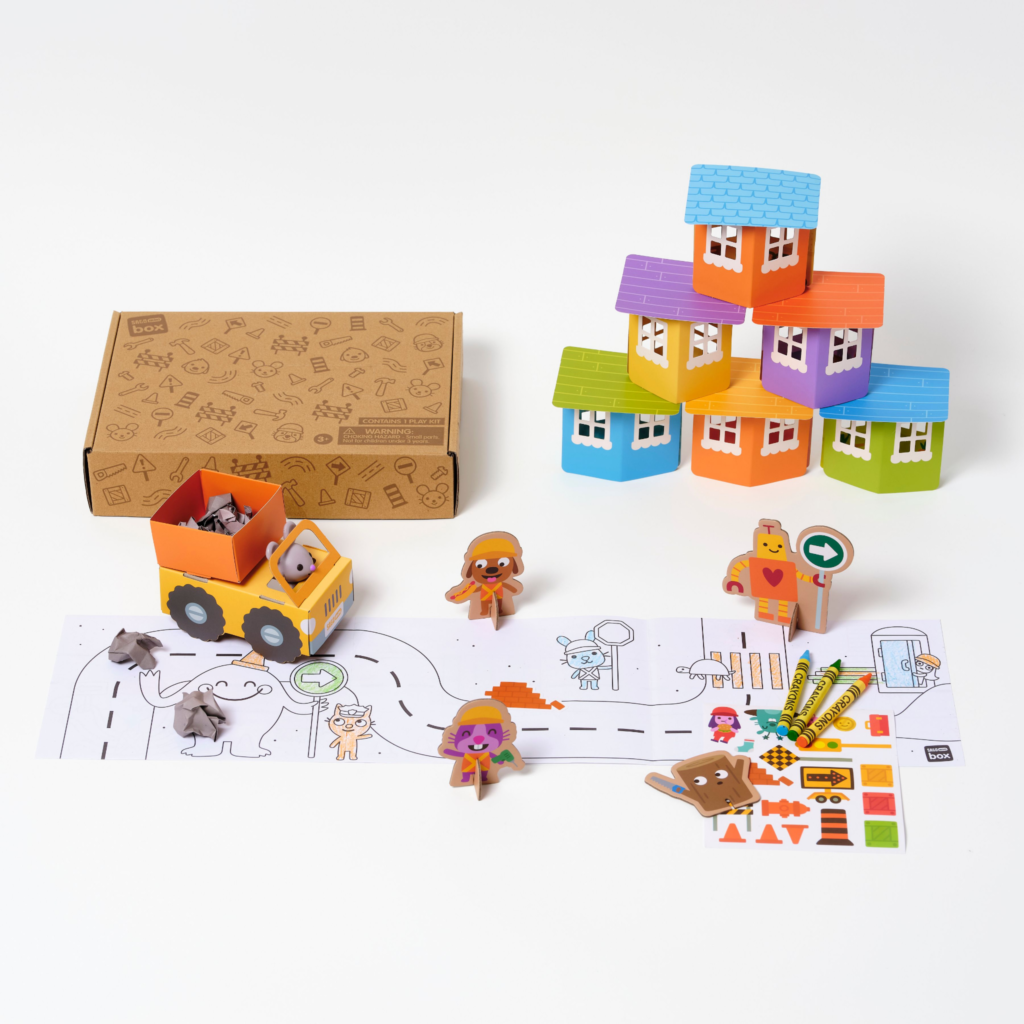 Developed with education and play experts, Sago Mini School is designed to meet early learning outcomes for math, literacy, science, and spatial skills. As kids explore, they'll relate what they're learning to their everyday lives – building problem-solving skills, confidence, and creativity along the way. The best way to learn is through play!
Amazing, kid-approved topics like Bugs, Big Trucks, and Rainbows help children relate their learning to everyday themes they're naturally curious about

Learn through engaging activities, like doodling, tracing, read-along, obstacles, mazes, interactive playsets, and much more

Easy for kids to navigate on their own with no ads or in-app purchases for subscribers

Follow along with your child's learning milestones in the companion Sago Mini Parents app, where you'll receive videos and photos of their creations, and suggestions for how to extend learning off-screen

Safe and secure: certified by the Children's Online Privacy Protection Rule (COPPA) and PRIVO certified
Subscription to Sago Mini School Available HERE.
Stay socially connected to Sago Mini:
________________________________________________________________________________________________
We have added Toca Boca and Sago Mini to our 2021 Holiday Gift Guide