Zero's Qi-Certified Wireless Charging Solutions for Smartphones #MegaChristmas21
This post may contain affiliate links or I may have received the product free in exchange for my honest review. See full disclosure for more information.
Whether you are traveling this holiday season away from home or just staying in one place you will need to make sure that your phone and other electronics are charged fully so you don't miss out on anything or while traveling get lost because your phone was not charged.
I am looking forward to taking these with us when we go out of town so that I know my kids phones and tablets, mine and my husbands stuff are all charged and ready to go for that long trip. Zero has many options to choose from, it will even work while you are at home to keep your phone charged. These would make a great gift for someone who is on the go!
About Zero:
Zero was born out of the desire to create a cleaner, simpler, and sexier charger that better serves today's busy lifestyles. Our mission is to deliver charging solutions with zero cables, zero worries, and zero limitations so that you'll never have to go without power.

We first dreamed up the concept for the Zero wireless charger back in 2010. As frequent travelers, we were tired of dealing with all the inconveniences of drained phone batteries and public charging. What we aspired to build was a truly portable charging solution that could keep our users in power from sunrise to sunset, anywhere in the world.

With the arrival of Qi technology on the scene, the idea behind Zero became a reality. Zero offers a full line up for powering up at home and on-the-go. Between the Zero Qi Pad, Home Dock, and Travel Cube, you'll always have enough power. It's time to lose your charging cable and all its accompanying hassles. Let Zero power your day with sleek, portable, and modern power solutions.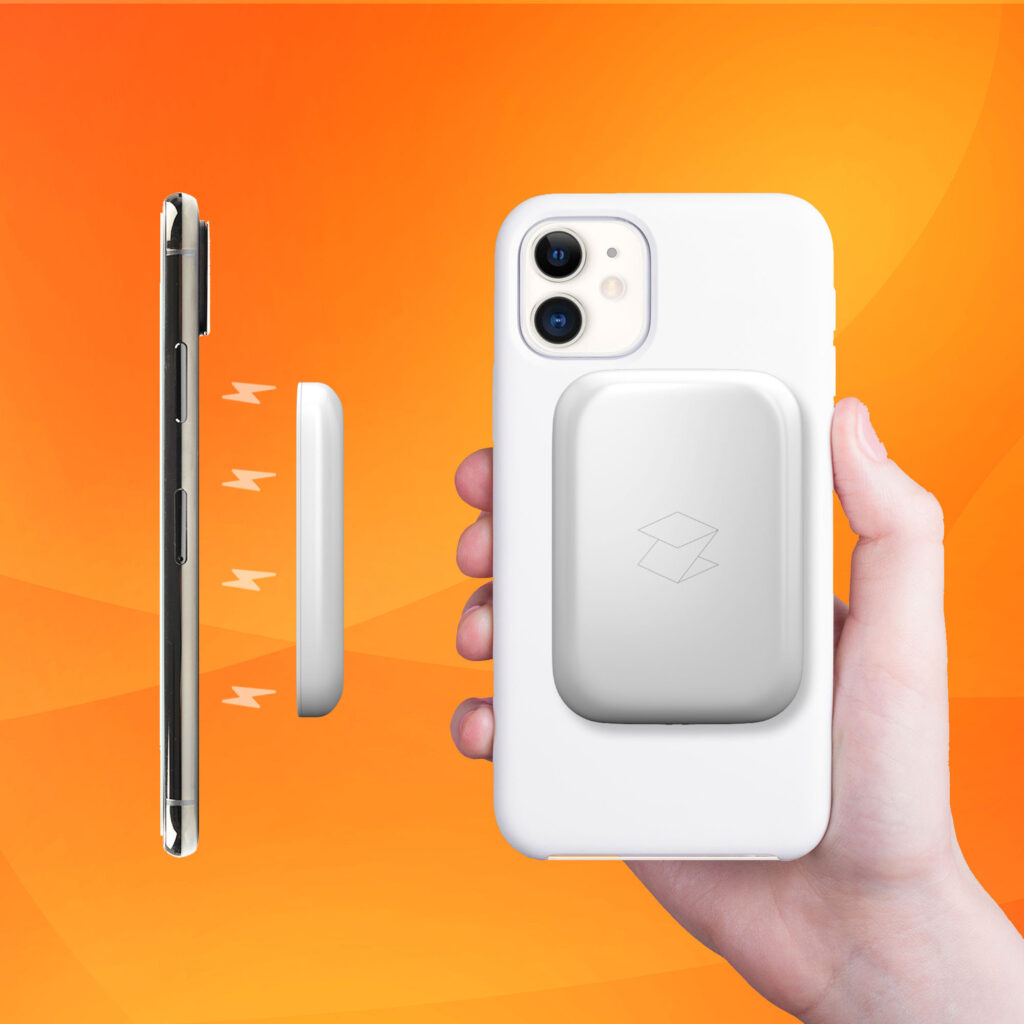 Wireless Qi Pad: The patented Zero Qi-certified Pad battery magnetically attaches itself to the back of a Qi-enabled phone with the included magnetic pad over rubber or plastic phone cases up to 4mm thick. It provides 3000 mAh power capacity for a 60%-80% greater charge than standard battery packs.
Compatible with all Qi enabled smartphones, Zero delivers on-the-go charging for the latest smartphone models. Charging with Zero is easy. With magnetic attachment or a 3M sticker you can securely stick the pad to the back of your phone. Its compact size fits well in the hand or the pocket and allows you to continue to use your phone while charging. Best of all, our basic Qi pads are supported with the Zero Home Dock and Travel Cube to enhance their functionality wherever you need extra power.
Available for purchase on Amazon and Zero's Website
Travel Cube: This Qi Pad charging Travel Cube provides power wherever the user goes. It can simultaneously charge up to two Zero Qi pads and one additional mobile device (with an extra USB C port). In addition, it comes with LED lights that indicate the remaining charge level in the Travel Cube at a glance.
Take power with you wherever you roam with the Qi pad charging Zero Travel Cube. This portable power pack can accommodate up to 2 Zero Qi pads and 1 additional mobile device simultaneously. In addition to providing extra charge, the travel cube allows for easy storage of your Zero Qi pads within your backpack or handbag. With its rugged, compact design, ridged edges and magnetic attachment points for securing your Qi pads while you're on the move.
Zero's Travel Cube is available on Amazon and their Website.
Home Docking: The Zero Home Dock gives users a place to recharge their Wireless Qi pads after a full day's usage. It can charge up to two Zero Qi pads and one additional mobile device (with an extra USB C port) simultaneously. In addition, the Home Dock works with rubber or plastic phone cases up to 4mm thick, allowing for charging without removing your case.
Give your Wireless Qi pads a place to recharge after a day's work with the Zero Home Dock. Featuring charging outlet for 2 Qi pads and an extra USB port for your phone, the Home Dock is the perfect tabletop power solution for getting your devices topped off between uses. The home dock fits easily on a nightstand or desk with an elegant minimalistic design goes well with most any style of décor. Home charging has never looked so good!
Zero's Home Dock is available for purchase on Amazon and their Website.
Stay Socially Connected with Zero for all their latest releases:
________________________________________________________________________________________________
We have added Zero's Charging Products to our 2021 Holiday Gift Guide