Have Fun Indoors Or Out With Zing's BRAND NEW Marshmallow Blaster!
This post may contain affiliate links or I may have received the product free in exchange for my honest review. See full disclosure for more information.
Summer is almost here and kids will be going outside to play with their siblings and friends. These new Marshmallow Blaster by Zing Toys will let them battle and shoot marshmallows at their enemies (i.e. friends).
This blaster can shoot miniature marshmallows up to 40 feet. Since they are so soft you can even shoot them indoors if it is a rainy day.
Marshmallows Allow Indoor and Outdoor Play
Fill the barrels of this gun with soft, edible marshmallows for hours of fun. Unlike a water gun, marshmallow guns are in season all year long. The sugary confections make a relatively small mess, so kids can bring the fun indoors when the weather turns cold.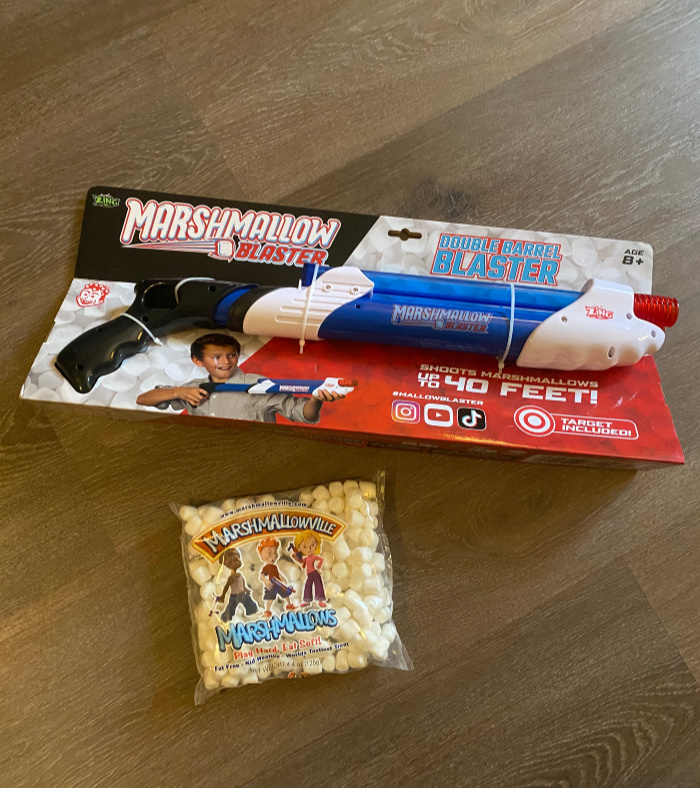 About Zing Toys:
We design, develop, and manufacture high-performance toys that stimulate imagination and active play for kids of all ages!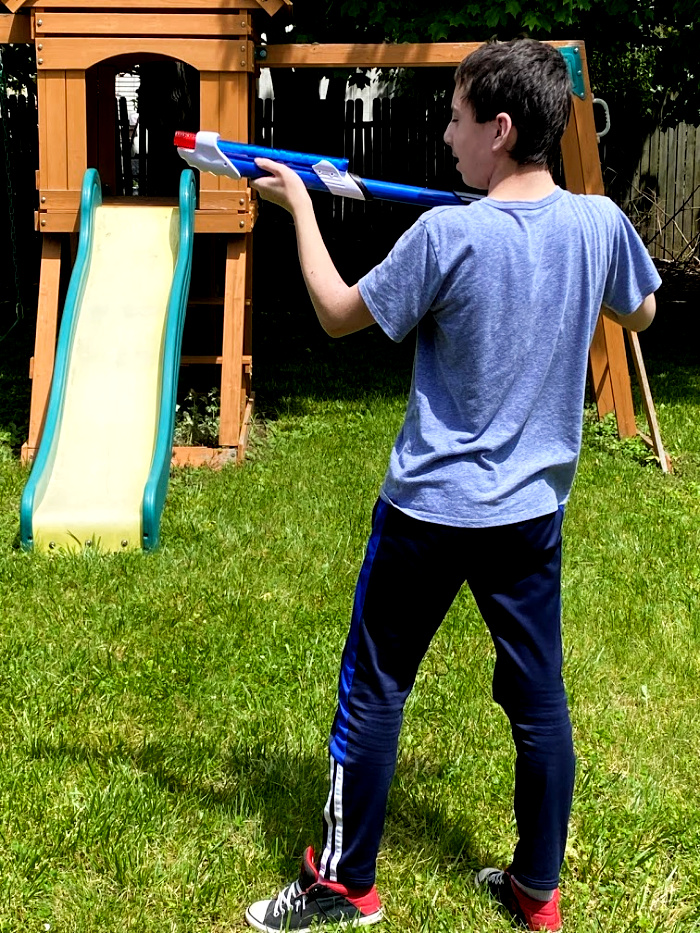 This clever, pump-action device fires miniature marshmallows approximately 30-40 feet on a line. This shooter has two magazines that hold 25 marshmallows each and is top-rack dishwasher safe to clean. Designed with kids in mind, the Double Barrel Shooter is fun for all ages and provides a soft, hearty laugh on impact. Join the party and pass the marshmallows, it's time to battle hard and play soft.
Single-Pump Action is Easy to Operate
The operation of the gun is simple and straightforward: Pull the handle back while holding the barrel with your other hand, then push the handle in to shoot the marshmallows. This pump-action movement launches an individual marshmallow from each barrel alternately, in the fashion of a Gatling gun.
The blue handle is constructed with an open finger grip and finger grooves and can be used by either right- or left-handed kids.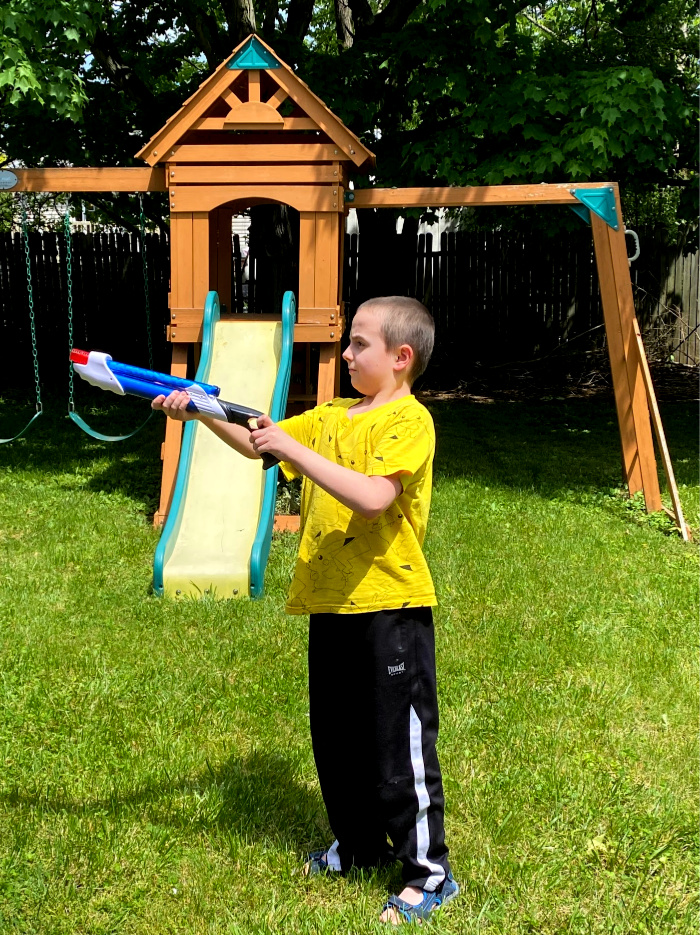 Double Barrels for Fast Shooting Action
With two barrels, this toy gun has double the power of a regular marshmallow gun. The dual barrels allow for fast, continuous shooting as they alternately release a marshmallow. The magazines hold up to 20 marshmallows each, so kids can get plenty of shots in before stopping to reload. Because they are dishwasher-safe, these barrels are also easy to clean.
You can purchase your own Marshmallow Blaster on Amazon, or any other retailer that sells toys.
Stay socially connected with Zing Toys for all their latest products: