Healthy Snacking through the Holidays with the Help of Degusta Box #DegustaboxUSA
This post may contain affiliate links or I may have received the product free in exchange for my honest review. See full disclosure for more information.
With the holidays upon us, there is a lot of cooking, baking, and of course snacking going on! But, just because we are snacking our way through the holiday doesn't mean we have to be unhealthy with it! There are loads of "healthy" snacks to get you through. And, it just so happens that my December Degusta Box was filled with healthy snacking delights!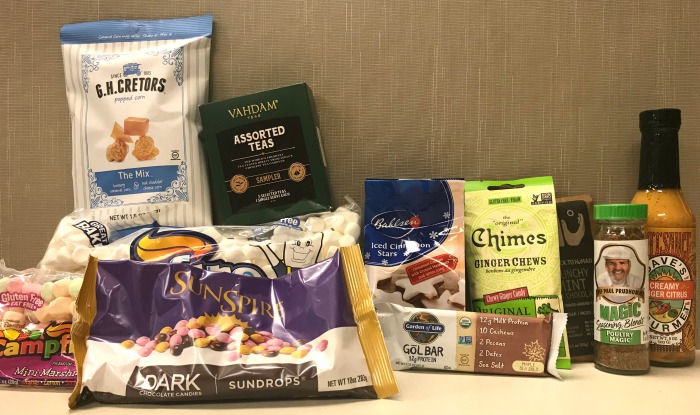 December's Degusta Box brings lots of Healthy Snacks!
From sweet to salty to sweet AND salty, December's Degusta Box is a treasure trove of tasty delights! But, let's not get to carried away on the snacks! December's box also brought a flavorful new seasoning blend from Chef Paul Prudhomme! It is a flavor sensation that amps up the flavor in all your dishes! Let's take a look!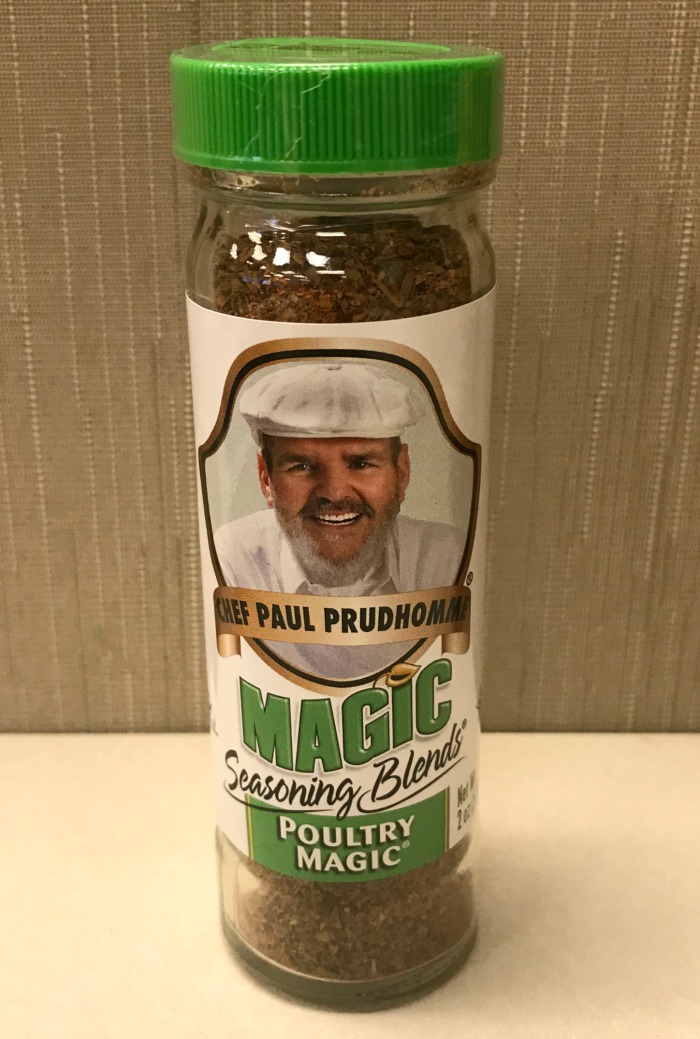 Chef Paul Prudhomme's Magic Seasoning Blends
If you love to cook and have flavorful food, you will love Chef Paul Prudhomme's Magic Seasoning Blends! Chef Paul Prudhomme's Magic Seasoning Blends Poultry Magic® is no exception! As an ingredient or a "sprinkle-on" seasoning, Poultry Magic® enhances flavors of any dish using warm notes of garlic, onion, and herbs. You can amp up the flavor with this delicious low sodium seasoning!

Garden of Life Gōl Bar
For a deliciously clean and simple snack, Garden of Life has you covered with their yummy Gōl bars. These yummy bars are a deliciously simple protein bar made exclusively from real Certified Organic, Non-GMO Project Verified whole food ingredients. NO Compromise, GMOs, rBGH or BST. In other words, absolutely NO junk. It is a great anytime snack!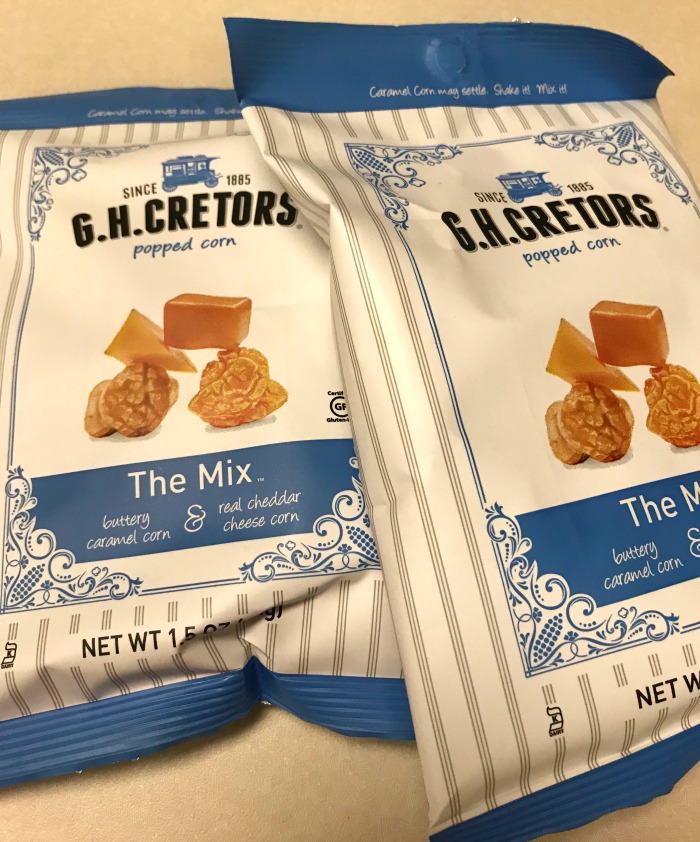 G.H. Cretors Popped Corn
Popcorn lovers will delight in G.H. Cretors Popped Corn! This sweet and salty popped corn features a taste of handcrafted buttery caramel and premium aged cheddar cheese. It's the perfect combination! YUM!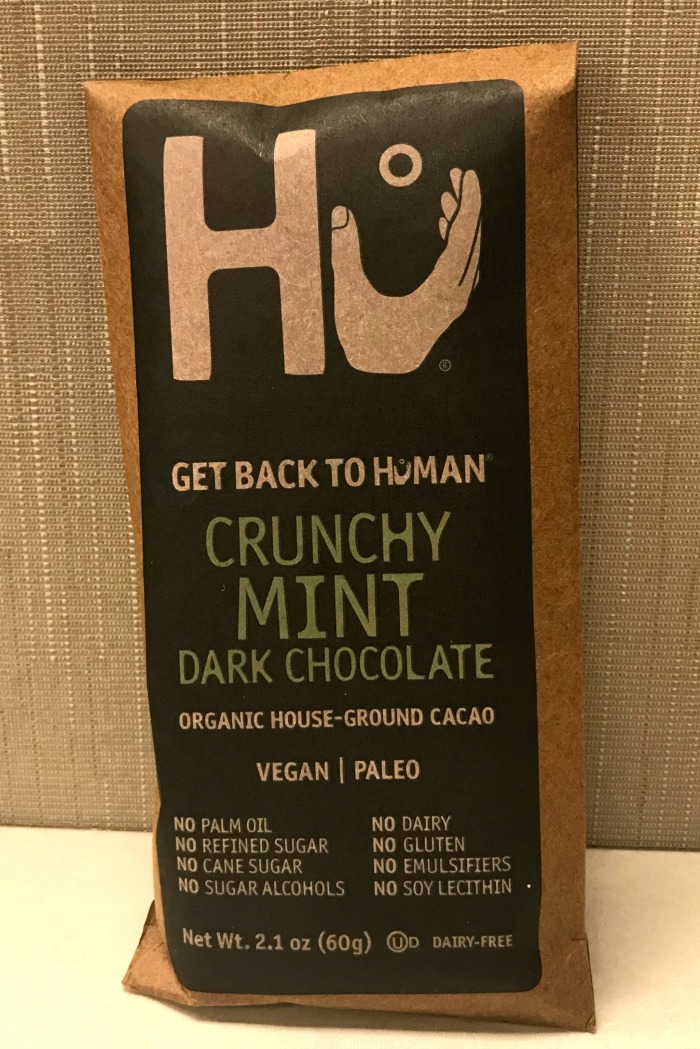 Hu Chocolate
Another snack you will love is Hu Chocolate! Hu (as in HUman) Chocolate, the cult-favorite vegan and paleo chocolate bar is made with "NO weird ingredients, ever"! It is free from dairy, palm oil, emulsifiers, soy lecithin, gluten, refined sugar, cane sugar and sugar alcohols. Hu is inspired by quality food's ability to heal versus poor quality food's guaranteed to hinder. Hu's mission is to help people get back to eating, living, and thriving like humans. Indulge with no guilt!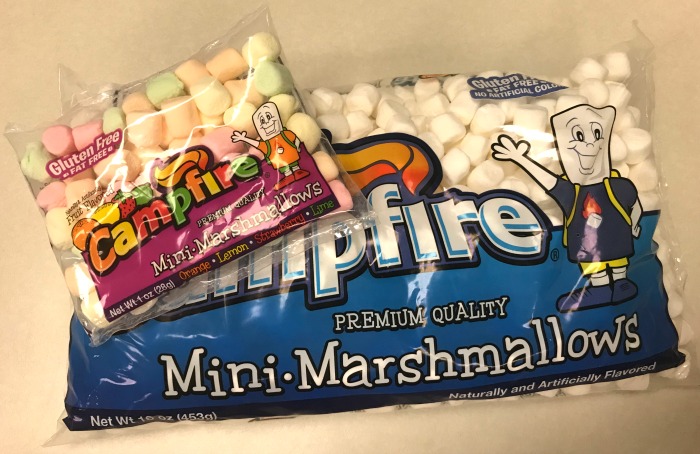 Campfire Marshmallows
With the holidays upon us, there is a lot of baking and snacking going on! Campfire Premium Quality Mini-Marshmallows are the perfect marshmallows for all your baking needs and of course, they make wonderful snacks! I love eating them right out of the bag!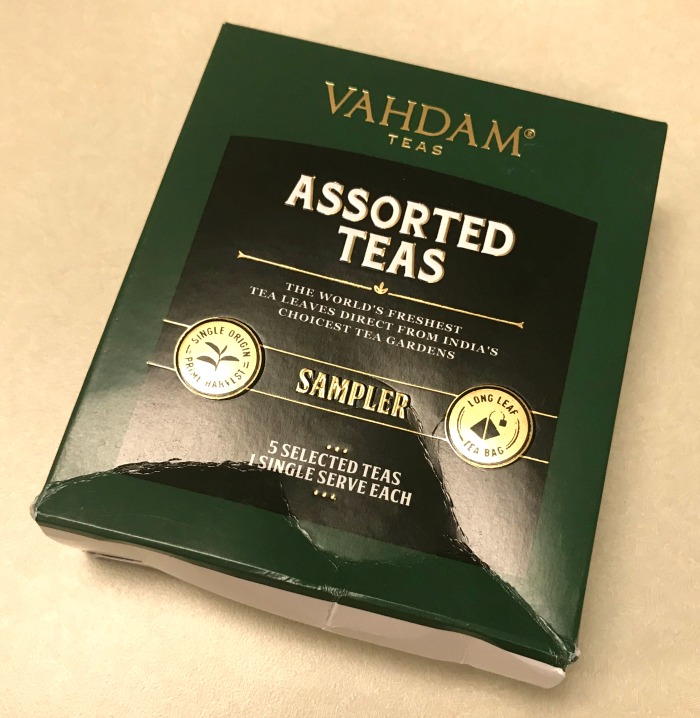 Vahdam Teas
Tea lovers will enjoy the delicious Vahdam Teas! You will discover the superiority of a garden fresh long leaf tea with the convenience of the Vahdam Single Serve Pyramid Tea Bags. Each serving of Vahdam Teas is packaged in a pyramid-shaped nylon tea bag, individually sealed enveloped & sealed at the source to ensure you get the freshest cup of tea. It is the perfect anytime tea!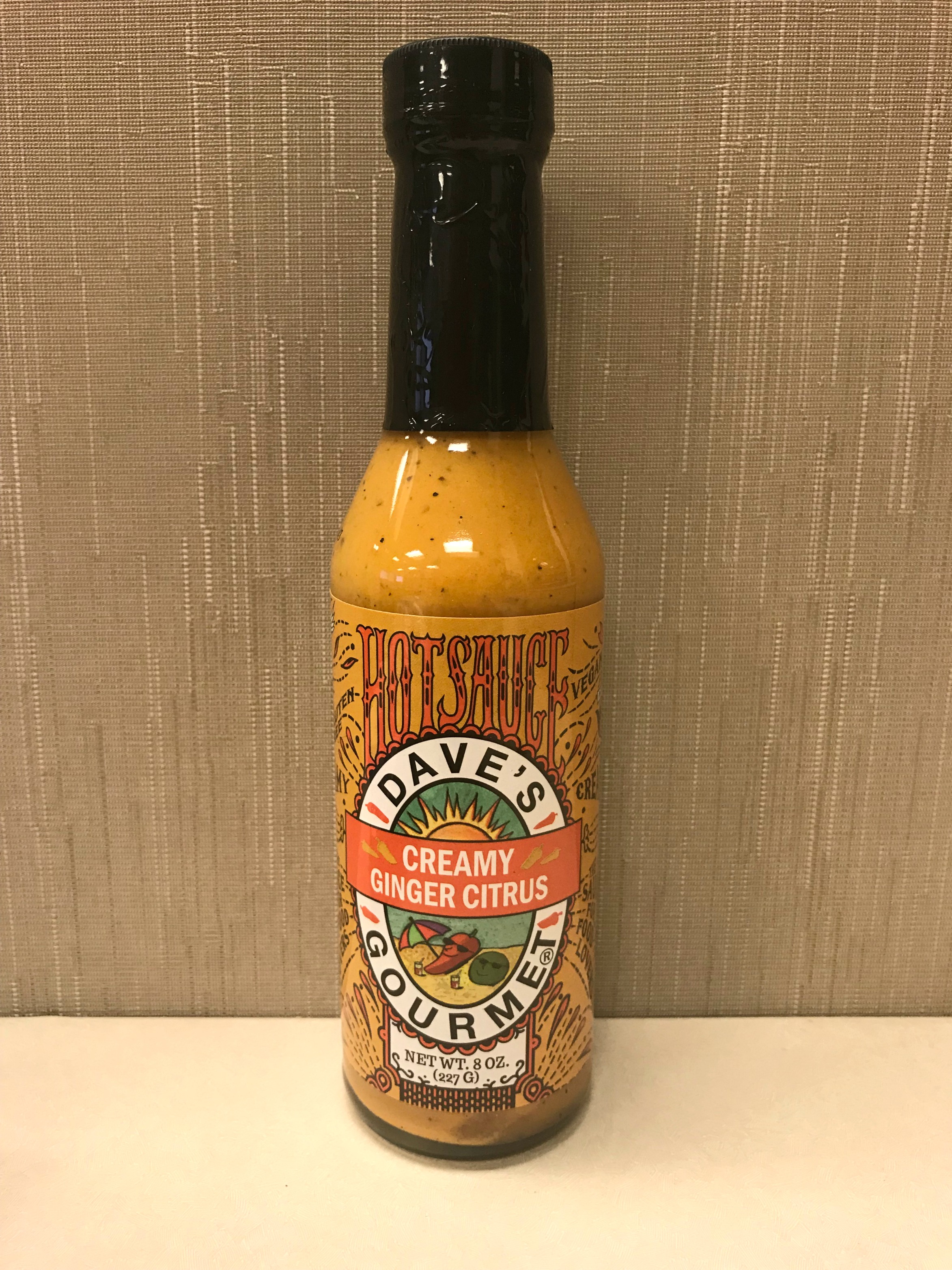 Dave's Gourmet Creamy Ginger Citrus Hot Sauce
I love adding a little spice to my food! I don't want it so hot you can't eat it, but with just enough heat to know it is there. And, of course, it needs to be flavorful! Dave's Gourmet Creamy Ginger Citrus Hot Sauce is perfection! It offers a combination of jalapeños, lime, ginger and more that is whipped to create a rich creamy texture and a complex flavor with medium heat. It is a vegan, gluten free, non gmo sauce that is amazing on most any food. With its incredible unique flavor it is also great as a dip for chips.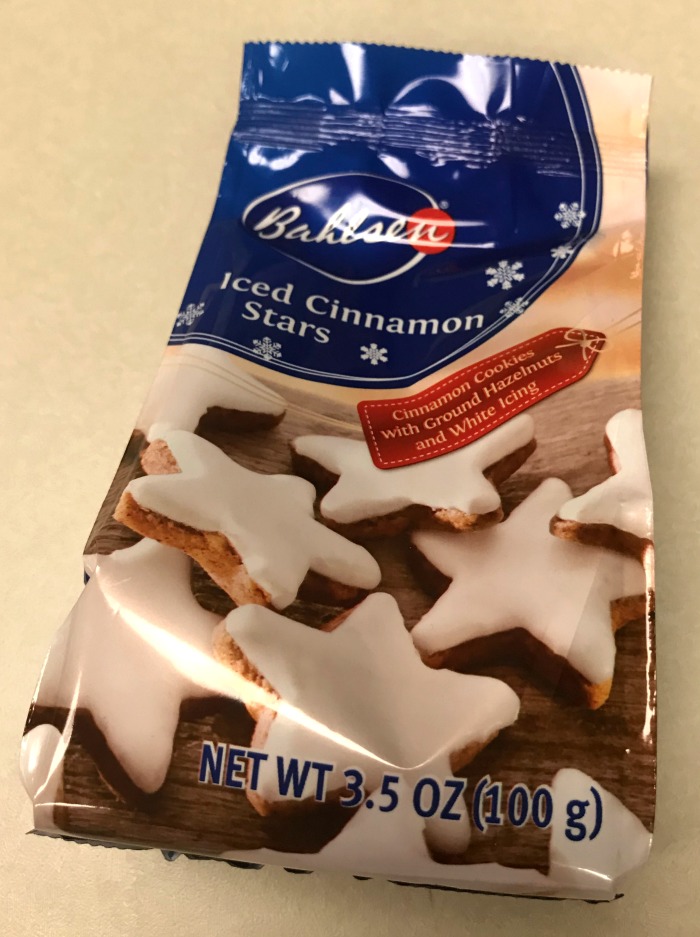 Bahlsen Iced Cinnamon Stars
Are you looking for a yummy festive treat for the holidays? Look no further than Bahlsen Iced Cinnamon Stars! The wonderful scent of cinnamon and a hint of Hazelnuts make Iced Cinnamon Stars the perfect festive treat for the whole family! They are as delicious as they are beautiful.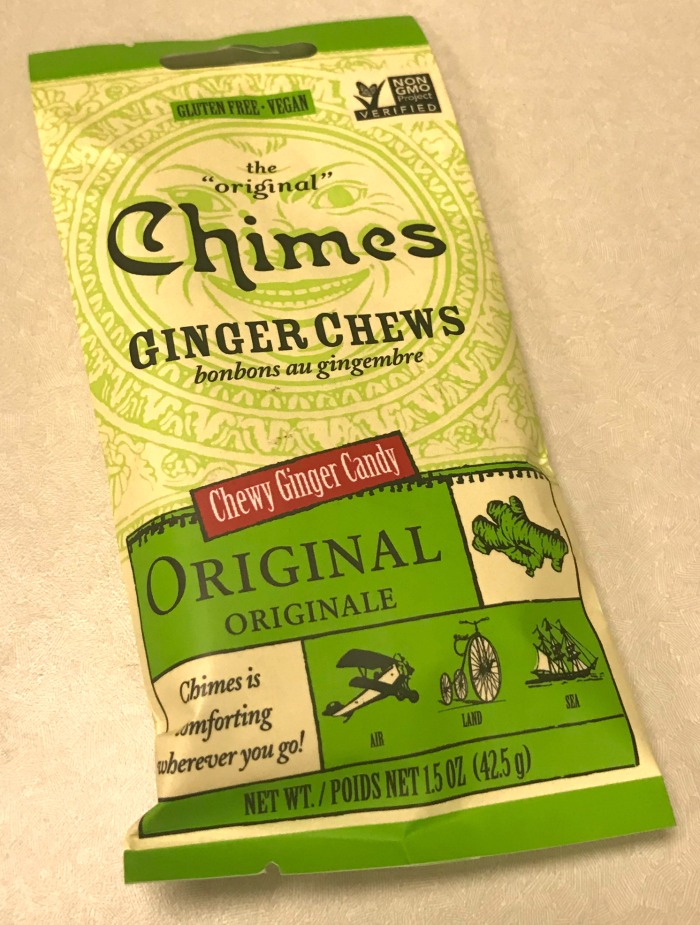 Chimes Ginger Candies
For candy lovers, you will love the Chimes Ginger Candies! These delicious chewy ginger candies are made with real Java ginger. They are smooth, energizing, and satisfying and they are perfect for satisfying your sweet tooth!
I have been receiving Degusta Box for a while now and I have to say – I simply LOVE my subscription! It has introduced me to so many new products. I love trying the new things each month and am enjoying the value I get from my Degustabox! I get to try new products and decide if I like them or not BEFORE purchasing at the store!
Are you ready to Sign Up for a Degustabox Subscription?
Sign up for a monthly subscription with Degustabox for only $19.99, which includes delivery. Receive your Degustabox every month filled with goodies (10-15 surprise products, many new to the market)! And, at this price, it is much less than you would pay in stores! It is a great value and a great way to try before you buy! If you decide it isn't for you, that's alright too! There is no commitment necessary. To cancel, just let them know before the 15th of the month. So, what are you waiting for? Go ahead and give Degustabox a try today!