Help Little Ones Make Training Easier with Potty Training Flash Cards by Potette
This post may contain affiliate links or I may have received the product free in exchange for my honest review. See full disclosure for more information.
Do you have a little one that you are trying to potty train? Sometimes expressing in words is tough for little ones, but a fun way to interact, educate and make it fun is with training cards that kids and parents through this phase. Potette by Kalencom has created an set of flash cards that using Baby Sign to help support potty training.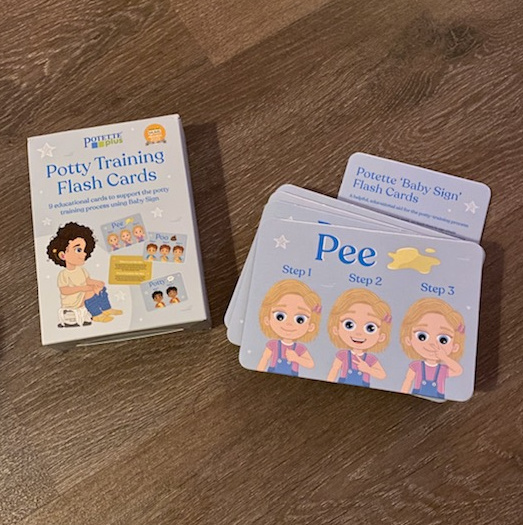 About Potette Plus by Kalencom
In seventeen years millions of infants have benefited from the convenience of a fold away potty and disposable potty training provided by POTETTE®.

During that time mothers have been recommending the POTETTE® to other mothers so that they too can enjoy the stress free factor of being able to 'potty' their loved one on their demand anywhere!
This Potty Training Flash Card set includes 9 educational cards to support the potty training process using Baby Sign.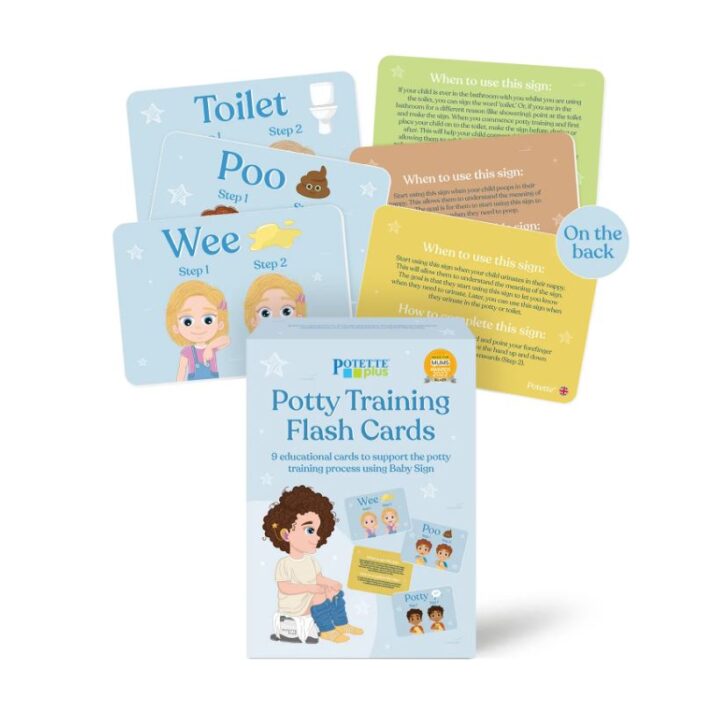 Baby Sign is an effective way to help your child communicate and express their needs. Baby Sign helps reduce frustration and promotes positive potty training interaction between parent and child. The fun way to teach your toddler how to potty train through pictures!
A set of American Sign Language ( ASL ) inspired cards created by Potty Training Expert Susan Wallace from Settled Petals.
Connect socially to see what other items are available