Dental Health Treats for Dogs by Swedencare
This post may contain affiliate links or I may have received the product free in exchange for my honest review. See full disclosure for more information.
Do you think about the oral care of your furbabies? I sure do. We just had our annual checkup with Chewie's vet last week and she commented on how great his teeth look. I told her that I take good care of his teach and what really helps is the PlaqueOff products from Swedencare.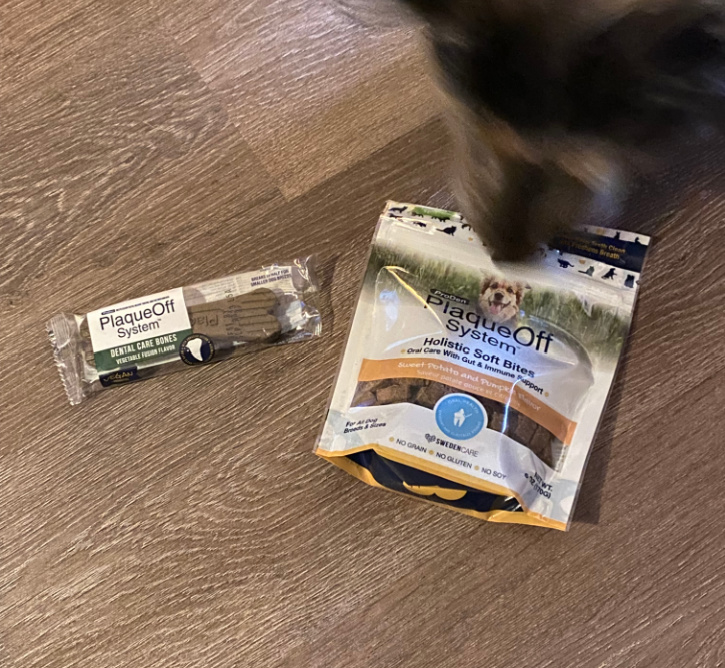 While diet is very important, dental health for our pets can often be overlooked leading to expensive procedures due to plaque and tartar buildup. Swedencare's new holistic soft bites for dogs and cats help with dental care easily in the form of a tasty treat for our furry friends. Made with the proven PlaqueOff System™ that helps to reduce the buildup of plaque and tartar in pets. According to the American Animal Hospital Association, "By the age of three, most dogs and cats have some degree of dental disease." Swedencare's soft bites can help reduce tartar and decrease the chances of dental disease.
The holistic soft bites for pets come in four different flavors and formulas including Vegan Sweet, Potato & Pumpkin for gut and immune support, Sweet Potato & Chicken for hip and joint support, Vegan Sweet Potato & Peanut for oral care support, and Sweet Potato & Chicken made with DHA for puppies.
All products are available on ProDen's Website and at your local pet store.
Stay socially connected: