Outdoor Tech That is Perfect for Summer
This post may contain affiliate links or I may have received the product free in exchange for my honest review. See full disclosure for more information.
Summer is here and between the weekend warrior projects and fun weekend adventures, there is always something to do to get outdoors and enjoy the warmer weather.
Are you venturing away from home or doing more staycations this summer? Whichever the case, you can make the most of outdoor fun with these exciting products. Here are some of our top picks for summer tech that will help you out this summer.
MINELAB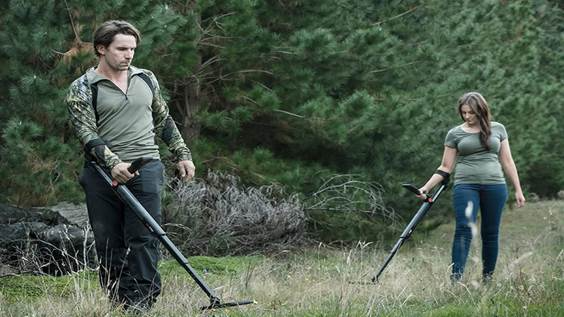 ADVENTURE AWAITS…TREASURE IS ALL AROUND YOU…MINELAB IS THE LEADING METAL DETECTOR BRAND THAT THE DETECTORIST COMMUNITY TRUSTS, WHILE WELCOMING NEW EXPLORERS
For over 35 years and with a team of over 50 engineers, Minelab's hand-held

metal

detection technology has been hailed as the best in the world and offers a range of products for beginners and experienced

detector

Every product that bears the Minelab® badge is built rugged and precise.

Adaptable to any season, they're durable, reliable, and more capable of finding gold than any other brand on the market.

Minelab's

detector

s are affordable (starting at just $99.99)and great for beginners. However, they also have technology and military-grade quality that's even been used to locate life-threatening landmines!

Minelab®

has made the leading

metal

detector

s for the core consumer for years, with new innovations for a generation that's starting to discover the joys of

metal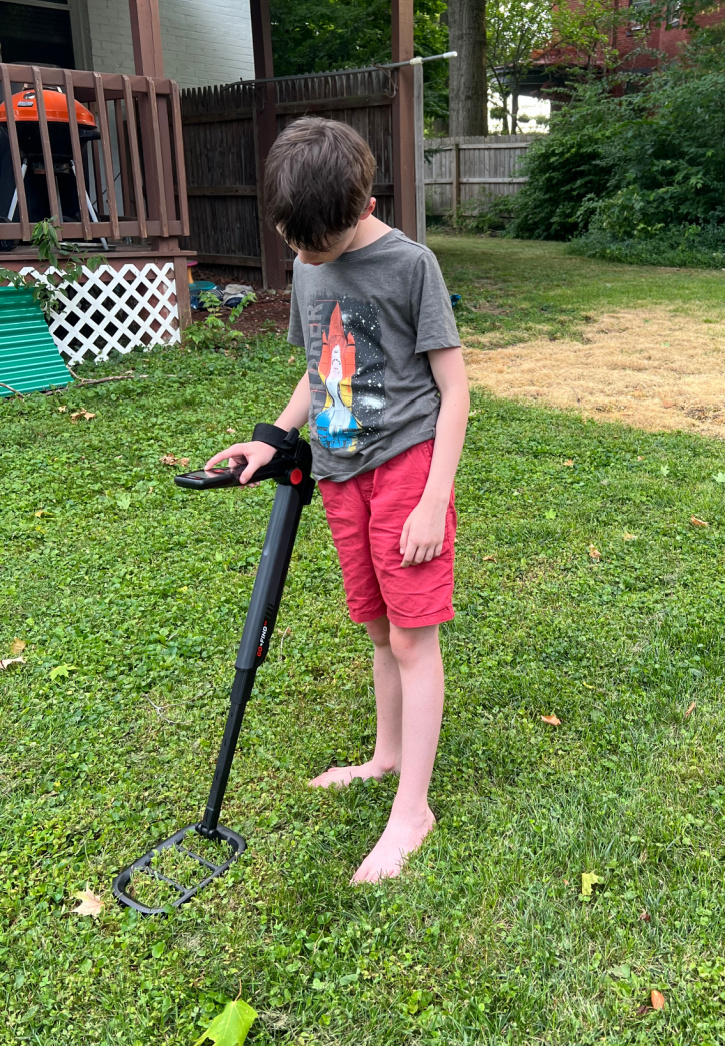 Discover the thrill of treasure hunting with Minelab's advanced yet easy to use technology at your fingertips! As a legacy brand for over three decades, Minelab has made the leading metal detectors for the core consumer for years, with new innovations for a generation that's starting to discover the joys of metal detecting. Minelab's broad range of metal detectors finds metal materials on all kinds of terrain and through magnetic minerals, iron-rich soil, deep water, and snow. As the pandemic inspires more people to get outdoors and find fun socially distant activities, Minelab's broad range of metal detectors provides a great motivator to start exploring. You never know what treasures you'll find.
Performance is everything at Minelab. With a team of over 50 engineers, their hand-held metal detection technology has been hailed as the best in the world, and offers a range of products for beginners and experienced detectorists. Every product that bears the Minelab badge is built rugged and precise. Adaptable to any season, they're durable, reliable, and the best at finding gold than any other brand on the market. Minelab's detectors are affordable considering its military-grade quality that's even been used to locate life-threatening landmines. After all, you want a metal detector that offers you the best return on your investment: undiscovered treasures. Treasure hunters worldwide use Minelab's detectors to unearth history, from rare relics to ancient coin hoards.
VANQUISH Series by Minelab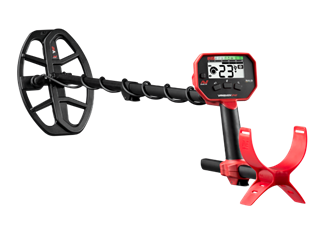 Minelab's new higher-end VANQUISH series (starting at $199) offers uncompromising performance—and it won't break the bank. Simple yet powerful, it's perfect for anyone starting out or stepping up their detecting game. With ground-breaking Multi-IQ technology, multiple Find Modes, lightweight collapsible design, and much more, this is the detector you've been waiting for to take hunting to the next level. The revolutionary Multi-IQ technology has the combined power of multiple detectors in one — all working for you at the same time. Simply turn on and go. Nothing goes undiscovered and no terrain is off limits. Silver, gold or jewelry. Park, field or beach. All metals. All soils. All the time.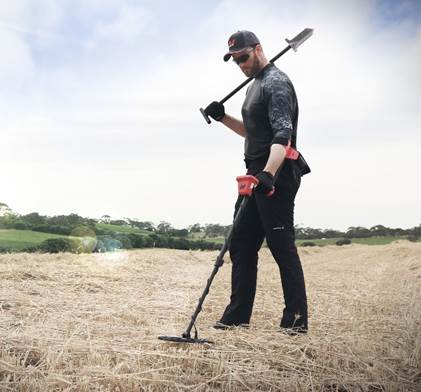 Whether you're an outdoorsperson or not, metal detecting offers a unique opportunity to get yourself outside with an excitement of possibility. Minelab has seen significant growth among the 25-45 year-old demographic due to the search for new outdoor activities in the pandemic, and they're making this hobby accessible for younger audiences by leading with innovative, reliable, and affordable products. Check out some of the amazing treasures people have found HERE!
To learn more Minelab and which detectors are best for you, visit Minelab.com and follow on Facebook, Instagram, and Twitter.
---
JORDILIGHT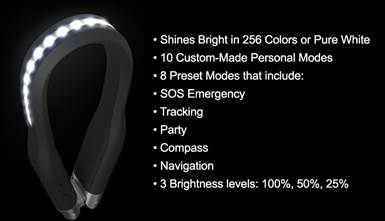 THE SWISS ARMY KNIFE OF FLASHLIGHTS!
A hit at CES 2022 and named the #1 coolest gadget at the CES 2022 by Gforgadget.com, JORDILIGHT's champion product is the multi-dimensional flashlight and app that connect users to high-tech, lifesaving technology.
JORDILIGHT is the flashlight made for the daring, for the life-saving, for the night owls. With functions beyond that of any flashlight you've used before, this is the ultimate tool to help you see, explore and conquer when your eyes aren't enough.
Imagine trying to blaze new trails on rugged terrain in a small sedan. That's what using a regular flashlight can be like, but JORDILIGHT is designed specifically to be like the most equipped SUV of its industry. Every aspect of its versatile, high-function design is intended to make its users feel empowered with light wherever they are – rain or shine.
JORDILIGHT is a flexible, completely waterproof flashlight that can be hand-held, worn around your head or attached to anything from a backpack, belt-loop or helmet.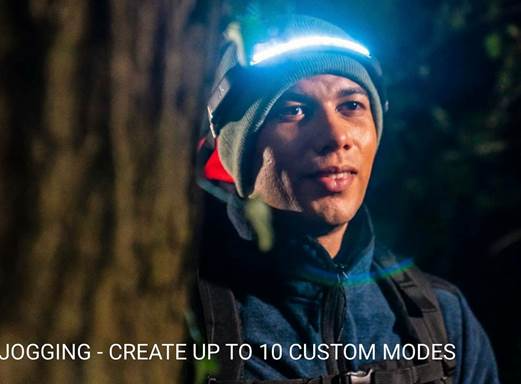 The flashlight comes with an app so that it can be easily controlled by your phone, versus constantly having to fuss or remove it from where it's attached during your journey.
Beyond just helping its owners see, it can also protect them from harm. A built-in e-compass not only helps with navigation, but also detects if a user falls or has an accident and automatically alerts a pre-saved contact on the app to make rescue efficient, even in remote areas.
If the person wearing or holding JORDILIGHT falls, the flashlight detects it and goes into emergency mode. It then automatically sends a help signal via the app on their phone to a pre-saved contact. This life-saving technological development was created not only for adventurers, but so that JORDILIGHT can be a paramount tool for professionals, from police to military to construction workers and scuba divers.
The waterproof technology allows the light to function up to 50 meters under water while the flexibility function keeps it working in any tight and hard-to-see space.
The app lets you customize your personal modes and program the light for your needs.
JORDILIGHT comes equipped three modes tailored to the experience for which it's being used: SCANNER MODE for night-time excursions by foot, by paddle or on wheels, PARTY mode to make you the life of the party indoors or out and COMPASS mode so its built-in compass can help you navigate challenging situations.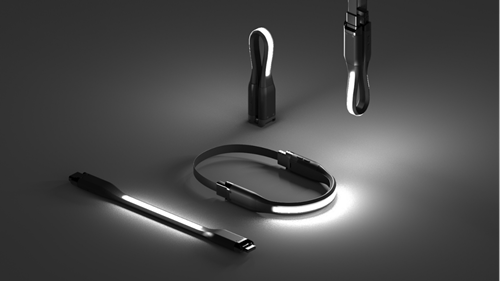 In addition, it has many easy-to-use and functional features including:
256 color options, plus pure white.

TEN Custom User Created Modes

Eight Preset Modes

A range of brightness levels that make it valuable for someone needing 100% full light, 50%, or 25% for a dim-lit camping dinner.
To check out a video on all the cool features this amazing light has, watch HERE.
The JORDILIGHT is the go-to tool for adventurers and professionals.
JORDILIGHT is currently available for pre-order and will be available in July/August.
To get an exclusive discount, register your first name and email address on JORDILIGHT.com and you'll get an invite to be one of the first to light up your next adventure!
To learn more about JORDILIGHT, visit their website, Instagram, Facebook, Twitter, YouTube and LinkedIn.
---
K-IT Sprinkler Riser System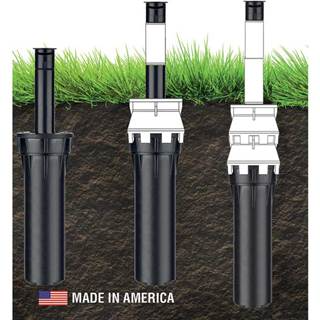 LEGO-INSPIRED LANDSCAPING BUSINESS TAKES OFF AT HOME DEPOT
Leading sprinkler innovator KJ Ketterling launches kit to make sprinkler systems and maintenance faster and more affordable.
For the Sunday warriors, the turf nerds, the landscapers, the gardeners and green thumbs, your lawn's sprinkler system is about to get a makeover.
Did you know that typical in-ground yard sprinklers sink too deeply into the earth because of the thatch, dirt, dust and debris blowing in? Plus, you always face running over it with the mower.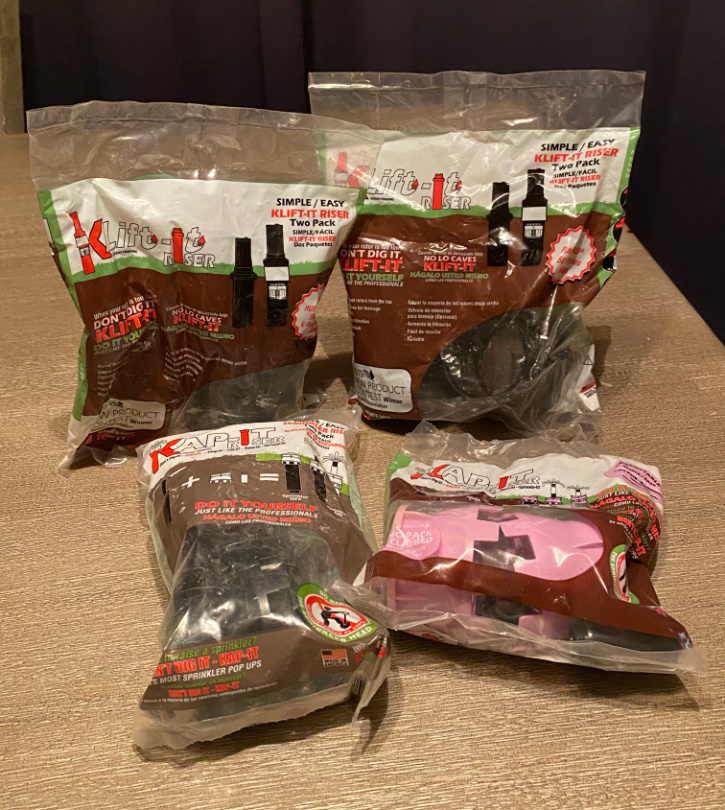 When any of the above occurs, the whole sprinkler head has to be dug out of the ground, ripping up the area around it to make a mess with mud, water and deris. Then, you have to remove the head, replace it, add a riser, put the head back together, set it straight and bury it again.
Whew, we're getting tired just talking about it!
That's why dad-owned landscaping brand KJ Ketterling crafted a better way to water your lawn with a well-constructed sprinkler riser system.
Called the K-IT, this simple sprinkler riser system makes maintenance a breeze, it was built on the concept:
Elevate, don't excavate.
Here's how each piece in the K-IT system works to better your landscaping experience:
Kap It

: So no one has to get stuck digging the sprinkler head up and leaving unsightly torn up lawn spots for weeks, founder Kody J. Ketterling figured out how to raise the sprinkler head up from the top. Inspired by his kid's Legos, the Kap is essentially an extension of the pop-up head for in-ground sprinklers. Kap It is stackable like LEGO and also has the ability to protect the water nozzles so you don't damage the sprinkler should it have a run-in with the weedwhacker or lawn mower.
Klift It

: This piece uses the same pop-up installation as the Kap It but for roter heads.
Kut It

: A feature that digs a perfect circle around the sprinkler and acts as a tool to take it apart.
Klock It

: A locking bracket for the sprinkler to ensure no unwanted visitors can get their hands or make adjustments to the sprinkler clock.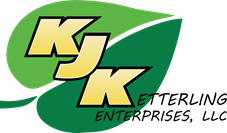 As landscaping and construction materials continue to have shortages and increased prices, KJ Ketterling's K-IT system ensures that your sprinkler heads are durable for a longer period of time, are easy to replace and will be protected from landscaping accidents and even theft. The K-IT system is available at Home Depot nationwide, Walmart.com, Amazon and independent retailers. To learn more, visit KJ Ketterling Enterprises online.
---
XDYNAMICS
A New Standard in Aerial Cinematography
The EVOLVE 2 from XDynamics is a new sleek and graceful aerial platform designed with aerospace materials that make it one of the strongest and lightest professional drones on the market. It can be flown anywhere, any time and under any conditions and still capture the best possible imagery. It's got a very intuitive, smart interface that takes 90 seconds from set up to flight. Drone pilots love it for the creative freedom it provides for both recreation and professional use.
As part of its core purposes, The EVOLVE 2 connects aerial filmmakers and videographers, drone enthusiasts, pilots and collectors of products on the cutting-edge to their limitless potential as multi-level professionals.
The EVOLVE 2 is one of the strongest and lightest professional drones on the market
Carbon fiber has one of the highest strength-to-weight ratios
Its tensile strength is over 50 times that of thermoplastics used in other drones
The magnesium alloy is 34% lighter than aluminum and over 20 times stronger than thermoplastics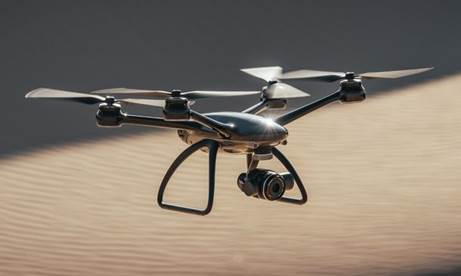 Compact but powerful camera system providing advanced video performance
Micro 4/3 sensor with

12MP resolution delivers stunning low light capability

It records in 4K120fps using Apple ProRes 422 and 10 Bit color
It allows for interchangeable lenses – wide variety of nonproprietary lenses for more creative freedom
Fly it anywhere, anytime, under any conditions and still capture the best possible imagery
Weather-proof package conceived to withstand the test of time and weather
Powerful aircraft that can reach 54mph
Intuitive and smart user interface
All in one package, solo operator

No need for interfacing with external monitors or controllers

Take 90 seconds from set up to flight
Unlimited creativity
Ready to take on all creative challenges but also multi-purposed
High creative performance
Versatile
Modular through its interchangeable gimbal and lenses
Currently available on XDynamics.com and coming soon to Amazon, the EVOLVE 2 is changing the game for how we capture moments.