Hosting How-To: Your 4 Step Guide To Getting Your Property Airbnb-Ready
This post may contain affiliate links or I may have received the product free in exchange for my honest review. See full disclosure for more information.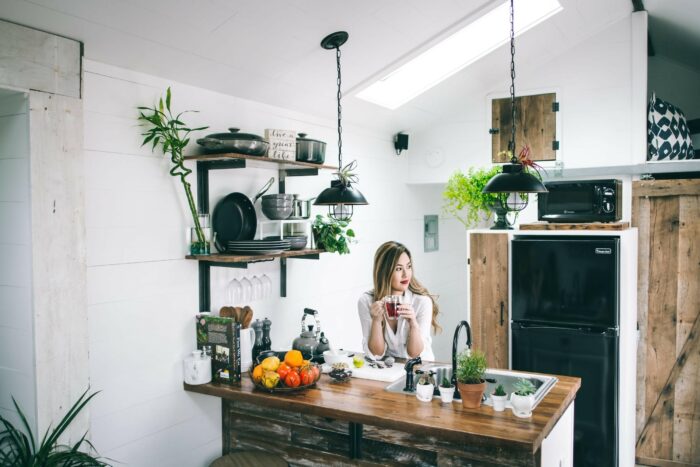 Photo by Tina Dawson on Unsplash
Being an Airbnb host always requires an element of work. Nevertheless, with a few simple hacks you can make your hosting experience smooth and streamlined, while keeping your guests supremely happy. If you want to become one of the elite Airbnb superhosts making a comfortable living out of renting their spaces, read on to discover the four essential steps to success:
1. Upgrade to smart security
To ensure peace of mind for you and your guests, ditch your outdated lock-and-key arrangement in favor of smart locks for Airbnb. These advanced security systems come with numerous benefits. No more worrying about lost or stolen keys, clunky key safes or dropping everything to meet your guest at the property. Smart home locks give you the power to assign guests a unique entry code to use for their stay, remotely open and close the doors and monitor comings and goings, from across town, or across the globe, all from the convenience of your smartphone.
2. Install other safety measures
While security is paramount, there are other safety measures no Airbnb listing should be without. Ensure your property is equipped with working smoke and carbon monoxide detectors, fire extinguishers (in visible and easily accessible places), and a well-stocked first aid kit. It's also worth leaving your guests with contact details for someone who can help them if you're unavailable, in case there's an emergency or they can't figure out how to work the washing machine!
3. Cover the bases and then go the extra mile
Ensure your property has everything your guests might need, including fresh sheets, laundry facilities, fast wifi, fresh towels, trash bags, dishwashing liquid, basic toiletries, and tea and coffee. Then add some special little touches, like individually wrapped earplugs on the bedside table, blackout curtains, local magazines and travel brochures, and perhaps some cute little chocolates on the pillow.
You may also want to consider additional touches, such as providing bicycles and public transport cards or leaving some basics in the fridge like jam and fresh bread from the local bakery. If your property is on a lake or by the beach, then kayaks, surfboards, bodyboards, and other appropriate items are a great addition to your listing. These extra touches don't have to be expensive. However, they will make an enormous difference to your guests' experience, setting you on a path to becoming an Airbnb super host in no time.
4. Hire a professional cleaner
Airbnb has a separate cleaning fee for a reason. Enlisting the services of a professional cleaner will ensure your property is always in perfect condition for each new guest. It takes a significant amount of pressure off your shoulders, especially if you have a string of short stays in a row. If you give your cleaner a code for the smart locks and have them take care of preparations for each new guest, your Airbnb property moves one step closer to being a passive income source with very little for you to do aside from ensuring all the items you offer guests are regularly replenished.
Handled the wrong-way, Airbnb hosting can be a labor-intensive nightmare that barely generates enough money to justify the effort you're putting in. However, if you enlist the services of a professional cleaner and prepare your property with the right technology, safety and security measures, essentials, and thoughtful extras, you can create a comfortable income stream that makes guests happy while demanding a minimum of ongoing effort.