How to Nip Puppy Nipping in the Bud
This post may contain affiliate links or I may have received the product free in exchange for my honest review. See full disclosure for more information.
It is a common conundrum among all puppy owners. A new puppy in a new home is sweet and adorable on one paw and on the other they can be complete nightmares. Many owners find it an uphill battle when teaching the puppy where they can go to the washroom, stepping in their droppings and dribbles everywhere in the home, and there is also the discipline when going for walks as puppies can blatantly disobey and tug on the leash. Then there is arguably the most annoying part of a pup  – biting. This ranges from chewing away valuable furniture such as table legs and ruining books to painful nipping at toes, hands, and legs and even nipping at other dogs.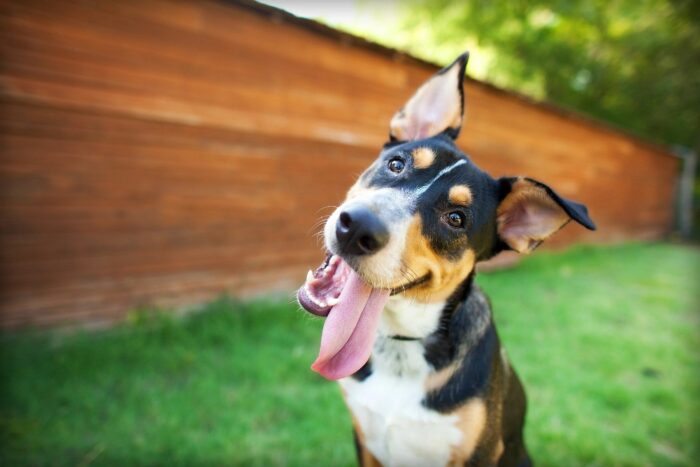 While teething is part of the natural process of shedding baby teeth, learning bite control is essential for puppies as these sets boundaries and determines how much force to use. Hard biting, playful nipping, light nibbling, are all important distinctions to a dog. If they do not learn early to distinguish between these, this can become a major problem later when they are into adult hood. The phrase that it is hard to teach an old(er) dog new tricks is reflective of this as it is much better that your fur buddy learns when they are young and impressionable. Tough love can be difficult, especially when Puppies are extremely cute. While some call for discipline in the form of yelling at your pooch or light smacks on the snout or bottom, there are other softer techniques that have been proven effective. So, how do you limit and even stop your puppy from biting your leg or that of your beloved antique table.
Puppy play is a major part of the canine learning process. In a litter after they birth puppies are seen rolling around, running, and nipping at each other. Occasionally a puppy bites to hard at one of their siblings, causing the puppy to yelp loudly and turn away. Since play is such an important growing activity for puppies, they quickly learn that they do not get engage in playing with others if they bite at a certain force and cause pain. The puppy does not want to be isolated and not have attention. On their next bite, they will use much less force – not wanting to hurt others and cause avoidance from the pack. New owners can mimic this behaviour. When playing with your puppy, let them bite your hand or ankles. On a bite that is particularly hard, to cause you pain, make a high-pitched yelp as another dog would and let your hand go limp. Also, turn away and ignore them. The loud yelp acts to startle your puppy and ignoring causes them to make the connection that their hard bite is wrong. After a moment, they cannot stand you not paying them attention and will start to play again. If they bite with the same painful force, repeat the yelp and ignoring so this reinforces the bad behaviour in their mind. If they nibble lightly, reward them with praise and even give them a treat to reinforce their good behaviour.
Another soft technique owners can use is to place their puppy in time out the moment they bite hard. This usually involves a stern tone of 'No' or 'Bad' then picking up the puppy and placing them in the corner with a pointed finger to 'stay'. Every time they bite to too hard, they get placed in the time out corner for 5 minutes. It is very easy for puppies to become excited and get carried away with playing. They forget themselves and this is when they can clamp down with their teeth. This not only conveys to them that they have done something wrong, but gives them a needed moment to calm down. This cooling off period also gives them an opportunity to think over what they have done.
While cooling off yourself or strategically ignoring your puppy, you could watch something on television, read a book, or play a game on your smartphone. For example, there are many exciting, animal themed slot games available from online casino sites. There are specific dog related online slots such as Pragmatic Play's 'The Dog House' slot or NextGen's 'Wonder Hounds' online as well as other titles for the animal lover like WMS's 'Raging Rhino', Red Tiger's 'Piggy Pirates', Eyecon's 'Fluffy Favourites', or NextGen's 'Foxin Wins'. These immersive creations have an easy to understand gameplay with 5 reels, about 3 to 4 rows, a certain amount of payways, and features in both the main and bonus games that can award thrilling payouts. The great thing about these online games is that they are perfectly designed as mobile slots, so you can play tug of war with your puppy in one hand and spin the reels in the other.
Speaking of distracting yourself from your misbehaving puppy, using distraction is another great way to prevent annoying bites. It is useful to have a number of dog toys, even an old sock, that your puppy can chew and that you can grab when their teeth start to latch onto you. Eventually you will train your puppy that it is not okay to bite your hand or the chain, but that they are encouraged to have their way with their play toy with no complaint from you. To add an extra layer to the learning process, there are toys that squeak in order to better grab the attention of your puppy as well as create greater excitement whenever they play with it. There are also toys like Kong that are great for chewing and are also have a hollow centre to hide a treat inside.
If your puppy finds your furniture irresistible, try a bottle of Bitter Apple Spray on the area as a way to turn them off the taste. A few times of tasting the horrible bitterness and they will be unwilling to continue gnawing at the spot.
Finally, as your puppy learns what to bite and what not, and how strong a force to use, start transitioning their play to non-contact activities such as tug of war or fetch rather than rough and tumble. Your puppy wants you to love them, so they have to learn what makes you happy. Always remember that there is a difference between being a dog lover and dog owner, so it is your duty to teach them.