The Crossover Between Gaming and Gambling
This post may contain affiliate links or I may have received the product free in exchange for my honest review. See full disclosure for more information.
While many people make the distinction between gambling and gaming, as technology evolves, the gap between these two sectors is decreasing. In fact, now the terms are used interchangeably in many cases. Some people have objected to the term gambling being used for gaming, claiming that it conjures up the image of something addictive but how accurate is it to consider gaming a form of gambling and where does the crossover start and end?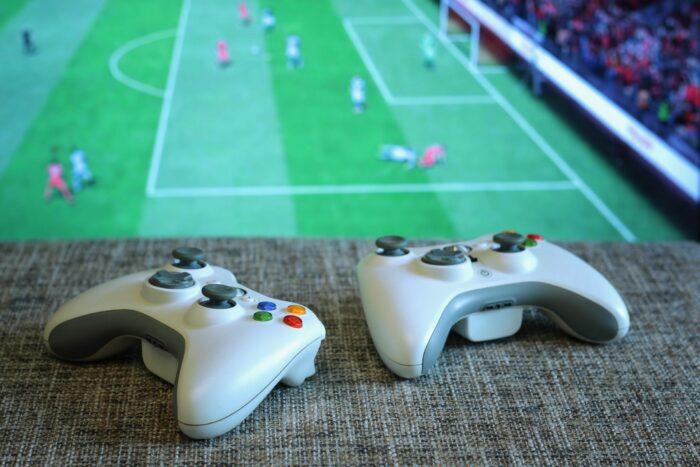 The Evolution of Gaming Styles
Most people have played at least one video game in their life, whether it's on a PC, a game console or on their phone. Typically, games have been played in a 2D format but with new technology emerging in the world of virtual reality, more games are expected to take on a more immersive experience as the technology evolves. One sector of gaming that has spawned gambling-related gaming is role-playing video games where players take on the life of a character and play in a fictitious world. Role-playing games, such as the famous Dungeons and Dragons, have been popular since the 70s but have really become a thriving market in recent years. While these games themselves don't require players to invest real cash, they have led to the rise of multiplayer games which have seen a distinct similarity with gambling.
Multiplayer Games
Multiplayer games are vast gaming experiences which involve large numbers of players from around the world who can play a single game as part of a team. These types of games typically involve creating a virtual world or civilisation as a team which you then defend from your opponents. Within these games, players have the opportunity to pay for loot boxes to upgrade their characters or gain new skills, skins or weapons. It is this feature which people argue marks the similarity between gaming and gambling, as people can pay upwards of £50 for a box for which there is no guarantee of the contents. In a similar way to scratch cards, loot boxes can become addictive as players hope that the next time they purchase one they will receive the contents they were hoping for.
Casino Games and Slot Machines
Casino video games have also increased in popularity, offering a different type of skill-based game compared to traditional console games, but much like games with walkthroughs online, casino games often have guides to free betting. One of the reasons that these games aren't considered gambling is because real cash can't be wagered with, but they do simulate real-life wagering in order to keep players sharing real money in order to purchase in-game currency such as expansions, extra credits or gifts. Similarly, slot machines such as Pachinko – a Japanese game – are becoming more and more popular around the world and in Japan, punters are wagering as much as $203 billion every year on these games. The thrill of winning big and the uncertainty of the outcome, as with gambling, is infiltrating various types of the gaming industry, which is blurring the lines between these two industries.