How Fitness and Physical Activity are Declining in Today's Youth
This post may contain affiliate links or I may have received the product free in exchange for my honest review. See full disclosure for more information.
One night after dinner, our neighbor's kid knocked on the door to see if my youngest would come out and play. Sarah had been watching her favorite show and invited her friend in to watch TV instead. At 7 years old, my child chose television over outside play – and it blew my mind.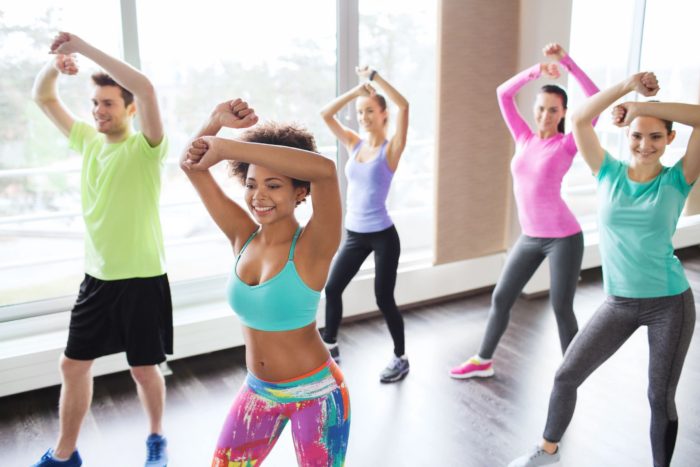 Sure, that's the choice I would make today, but when I was a kid, you couldn't keep me inside for anything. But as I was forcing my child outside with her bike helmet in-hand, I realized that this had become the norm. And it wasn't just my child.
According to a University of South Australia study, children's average running speed has been on a steady decline since the 70s. Children take 90 seconds more to run a mile today than they did 30 years ago – because they are less active than ever.
Although the reasons may vary from child to child, there are a few common denominators.
Technology is more appealing
There's a stark difference between the way children played in the 70's and how they play today. That differences can be attributed to technology. Toys are getting smarter and more advanced, and electronic devices are designed to capture people's attention.
This is why it's crucial to limit screen time. The more your kids play on their tablets and watch television, the more they will want to do so. It's a slippery slope, and before you know it, your kids will be choosing television over active play.
Good nutrition is on the decline
This is a tough pill to swallow for some parents, but overall, we aren't feeding our kids as well as we did 30 years ago. This may not apply to you, but most Americans consume an unhealthy diet that they pass on to their children. Weight gain accounts for anywhere between 30 and 70 percent of the physical decline in kids, according to the University of Australia study.
We know that kids are getting enough food because they are gaining weight, but unfortunately, most aren't getting enough of the right kinds of food. The standard American diet is loaded with processed foods, cheese, sugar and fatty cuts of meat.
And if that's all your kids are eating, they're not getting enough of the right nutrients. Nutrients like vitamin C, magnesium, potassium and omega-3 fatty acids are essential for important bodily functions, but they are also involved in producing energy and regulating mood. If your kids are deficient in these and other nutrients, they may be more likely to sit around instead of playing sports.
Here's what you can do
When I realized Sarah was beginning to shy away from physical activity, I knew we had a problem. It was time to intervene. The habits she forms now will follow her throughout her life, and I want them to be healthy ones. Here are a few ideas to help turn things around:
Encourage activity – I started by planning a family fun day that was filled with physical activity. We did ours on Saturday, so it didn't interfere with school or work. Our activities vary based on our moods, but they include things like volleyball, swimming, hiking and biking.
Clean up your meals – You have to find a balance that works best for you and your family, but it's a good idea to limit or eliminate processed foods. Cook more meals at home and add more vegetables whenever you can. We even went as far as to add a Meatless Monday to our repertoire. On Mondays, we have meals that are made completely with vegetables and other plant-based foods.
Limit screen time – Screen time used to be a free-for-all in my house, but now it's more of a treat. The kids get one hour of screen time every day as a given. They can add 15-minute blocks of time by doing chores or something exceptional. And whenever they break the rules, I deduct from their screen time, depending on the severity of the crime. Typically, I'll deduct in 15-minute increments, but if an offense is especially heinous, I may take screen time away altogether.
Give your kids ideas – If you have the budget, you may want to sign the kids up for a group sport or other activity. It'll get them out of the house and give them an opportunity to make new friends. If not, you can make sure they're well-equipped to get active at home. Soccer balls, badminton sets, bicycles and roller skates are all good ideas to get the kids moving.
Physical activity is one of the biggest health influencers, especially in the young. So, it's important to make sure your kids have a passion for activity. They'll be healthier and happier kids for it.