How online Blackjack can revitalise your love for a classic
This post may contain affiliate links or I may have received the product free in exchange for my honest review. See full disclosure for more information.
It's hard to look back to a time when online casinos didn't exist, such is their prevalence in today's society. Online gaming continues to thrive because of its accessibility to players, courtesy of high-quality mobile apps and optimised websites. But users want simplicity, instant gratification and entertainment – and this is where online casinos come into their own. Take Blackjack, for example. It's a simple game that's remained popular for centuries. Beat the dealer by getting closer to 21 without going bust and you are a winner – and if you reach 21, bonus. However, the game's come a long way since its early origins and Blackjack online from Paddy Power has a number of variations to spice things up, should you want something different to the norm.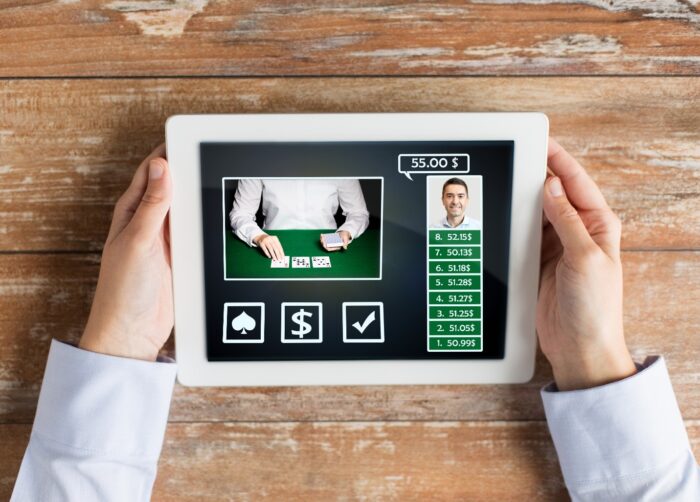 21 Duel Blackjack
If you like standard Blackjack where your cards are just your cards, and the game is relatively simple – this isn't for you. 21 Duel Blackjack is not for the faint-hearted and it ups the ante with the inclusion of community cards. Like classic Blackjack, you'll receive two cards, while two cards will be drawn to the middle of the table, face up. These cards are crucial to your game and before you make your move, you must choose one of the community cards to play. Either stick adding the total of the face up cards (yours, plus the communal one) together, or twist and reveal the value of your other card. But beware, the communal cards are also applied to the dealer's hand. It's a game of skill – choosing the right card will improve your bankroll, but make a mistake and you've given the dealer the advantage. It may be tense, but it's a duel. Who will come out on top in the battle of wits?
Lucky Lucky Blackjack
While it's an ongoing debate whether Blackjack is a game of skill or luck, you will be hoping that you're not just lucky, but lucky lucky with this version of the classic. If fortune favours you, you could walk away with up to 200x your bet. While the standard game play and rules apply including even money on winning bets and 3:2 for landing a natural Blackjack, the side bets are where the real money can be won. Based upon the first three cards dealt – that is your two cards and the dealer's up card – you can make some additional gains. From as little as 2x your bet for landing a total score of 19 or 20 points, to 15x your original wager for landing a suited 21. You will of course be looking to land a much bigger windfall, which could well happen if you land all the lucky 7s. An unsuited 7, 7, 7 will reward you with 50x your bet, while you'll hit the jackpot with suited treble 7s, securing 200x your stake.
Live Blackjack
Okay, so there's nothing different about this variation, but if you're a fan of the brick-and-mortar casino but are yet to delve into the online world, this is the game for you. The social element of Blackjack has been transformed to the screen, as you play your hands in real time, against a real-life dealer. There are no digitalised graphics here, and you will see the dealer shuffle the deck and deal the cards – the way you would in a land-based establishment. You can talk to the dealer, telling him whether you want to twist, stick, double down or split – and he too, will interact with you. Live Blackjack blends the best of both worlds – traditional casino atmosphere, with new-age technology.