How To Determine Your Rights As An Employee
This post may contain affiliate links or I may have received the product free in exchange for my honest review. See full disclosure for more information.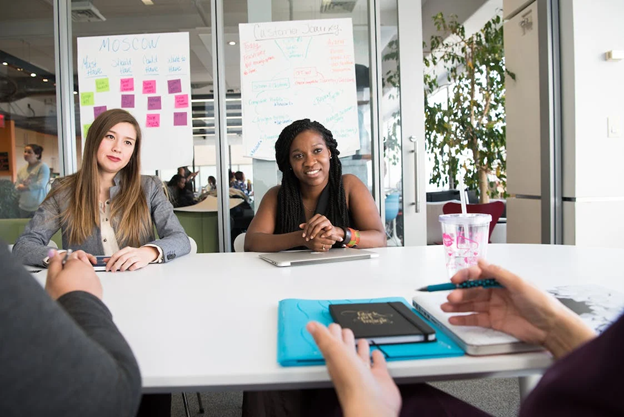 Pexels – CC0 License
As an employee, understanding and protecting your rights is crucial. However, not all employers are aware of the rights of their employees (or at least it can feel that way), and sometimes, employees themselves are unaware of the rights they possess, which means they're unable to seek higher action as and when they deserve to
Unfortunately, this can lead to your employer taking advantage. It also leads to difficult workplace cultures that can be hard to shift once they become endemic. For instance, chefs are known to work a great number of hours in the kitchen each week, often with very little free time for their personal affairs. This has become expected in the industry, meaning that young risers who wish for a better work-life balance, which they're entitled to, feel as though they should forgo such an ask.
In this post, we will discuss how to determine your rights as an employee, what steps you can take to protect them, and what to do if your rights are violated.
Familiarizing Yourself With The Laws
It's important to know that your rights as an employee are determined by the laws of your nation. That can sometimes be governed by a specific department, like the department of work and pensions, or federal and state laws.
These laws cover a wide range of topics, including minimum wage, overtime pay, discrimination, and safety in the workplace. To determine your rights, you should familiarize yourself with the laws that apply to your specific job and employer too. Read through the contract, and any provisions it makes. You'll be bound to that if it's been verified within employment law. This will give you a good understanding of what is expected of your employer and what you are entitled to as an employee – for instance, how many sick days you're entitled to, and more.
Taking Action When Your Rights Are Violated
Secondly, it's important to know what to do if your rights are violated. If you feel that your rights have been violated, you should speak with your employer or human resources department. If they are unable to resolve the issue, you may consider filing a complaint with the appropriate government agency. It can be important to capture evidence if you feel as though your rights are being violated. For instance, Sokolove Law know just how important it is for those victimize by unsafe working protocols to find the recompense they seek. You may also report to essential health and safety bodies, and sometimes even combine with other staff to enact a group lawsuit.
Discrimination Is Unacceptable & Protected Against
Thirdly, it's important to know your rights in regards to discrimination. Discrimination in the workplace is illegal and can take many forms, such as discrimination based on race, gender, age, and disability.
If you feel that you have been discriminated against in the workplace, you should speak with your employer in writing, and then raise the issue with the governing body in charge of your country's equalities act. For instance, unfair dismissal that you believe is due to your growing pre-retirement age can be pressed with a work tribunal and sometimes, the decision can be reversed or you may get compensated. This is just one example, but it's always worth knowing that you should never be discriminated against.
With this advice, you're sure to determine your rights as an employee in the best possible way.