How to Improve Productivity With Business Technology
This post may contain affiliate links or I may have received the product free in exchange for my honest review. See full disclosure for more information.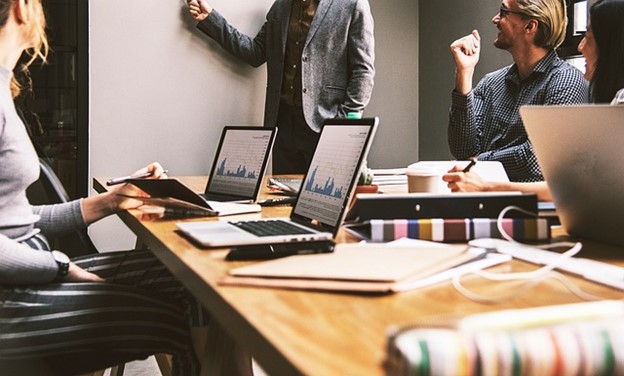 Image Pixabay CC0 License
Technology is everywhere in modern life. Digital technology has brought a whole host of benefits to help make everyday tasks simpler. While technology is beneficial for almost every area of life, it is in the business world that it truly shines. Embracing technology and adopting a forward-thinking mindset can help give your business an edge over its competitors.
With the help of technology, you will be able to deliver a faster, more efficient service. One of the most significant advantages of adopting technology in the business setting is its positive impact on productivity.
Improving productivity helps your business to deliver more output, speed up production times, and exceed the expectations of your customers. But, knowing how to improve productivity can be challenging. Technology holds the answer to many productivity-related issues that companies face and provides practical solutions that can be implemented with ease. Here are some of the ways that you can help to improve productivity in your business with the help of technology:
Review Current Processes
With so much technology available, narrowing your options and choosing the best solutions can be tricky. So, before you start investing in technology, it is essential to review your current processes. Understanding where your company's main inefficiencies occur and which processes are the greatest drain on productivity is a great place to start. Based on your review, you can decide which aspects of your business would benefit the most from the help of technology. This insight will provide you with a clear indication of where best to invest your money to gain the most significant productivity improvements.
Introduce New Equipment
The quality of your equipment can have a profound impact on your business's productivity rates. Equipment that does not work efficiently can seriously slow down your production line and result in long lead times for your orders. If your equipment is outdated, or your team is still stuck completing labor-intensive tasks by hand, now is the perfect time to invest in new equipment.
Equipment such as a paper folding machine can help to reduce your most time-consuming tasks and free up team members. With the right machines to take care of basic jobs, your employees can let their talents shine and use their skills on other tasks.
Embrace Task Management Software
If your business does not use task management software already, this is definitely something worth considering. Implementing software that enables your team to create and manage tasks with ease can have a significant impact on productivity levels. Allowing your team members to set tasks, allocate roles, and then monitor the progress of these will ensure that everyone can work efficiently. Keeping everyone up-to-date with tasks and working towards a common goal becomes so much easier when you have a central point of information and a clear plan laid out for the project. When you start using task management software, you should find your team recognizes the benefits of this quickly and are keen to embrace this new way of working more productively.