This post may contain affiliate links or I may have received the product free in exchange for my honest review. See full disclosure for more information.
Transcription and captioning is very important in media, as it allows audio content such as speeches, videos, podcasts, and films to be engaged with in an entirely visual manner—making it easier for audio-impaired individuals to access the content.
Despite its importance however, transcribing video isn't easy, especially if it's been recorded live in verbatim. That being said, transcription can be a truly rewarding, fun, and lucrative career to get into, and there are many different agencies and online platforms where you can offer your transcription services—providing that you are good enough.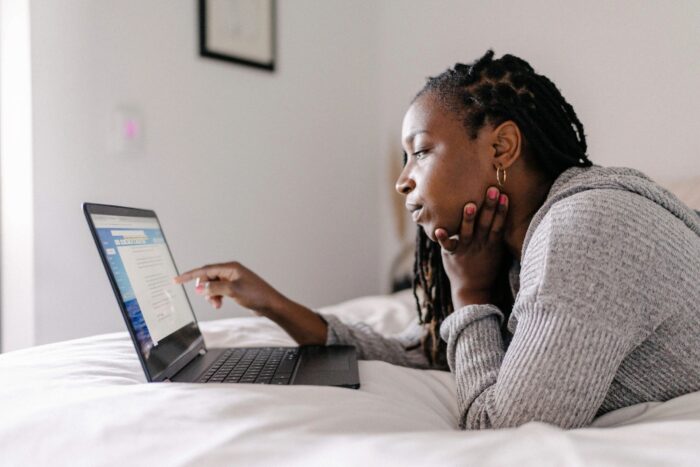 To become better at transcription, or to simply see how it's done, here's a little sneak peek at how to transcribe captions for videos.
Get The Right Equipment
Transcription is hard if you don't have the right technology to help you out. This is because being able to successfully caption audio in real time takes a lot of concentration, and not having the right tools can factor into breaking that concentration. That's why, if you haven't got the goods, you should consider getting your CART captions by Verbit. The main piece of tech that most professional transcribers use is a foot pedal, which isn't dissimilar to what is used to drive a car.
With this piece of tech, writers are able to use their foot to control the flow of the audio, being able to slow it down and pause it if needed without having to alter their typing speed. This may seem over the top to some people, but not having to press any keys in order to manipulate the video while transcribing can make the process a lot easier.
When thinking about technology, you also want to ensure that you have a good enough PC to handle the transcribing software, as you don't want a slow-running laptop stuttering and freezing while you transcribe, as it will make the process even slower and more laborious.
Do Multiple Drafts
When transcribing, it's almost impossible to get perfect captions on your first draft, because no matter how good you are, you're bound to miss keys or misspell a few times. Therefore, it's important to conduct multiple drafts so that you don't leave any mistakes in your final work.
It's best to do three different drafts for a single project. The first draft is where you write down everything you hear, making sure not to stop and correct yourself if there are many mistakes. This is because fixing these mistakes will make going through the audio a lot slower, ruining your flow as a result. The second draft is then devoted to fixing these mistakes and correcting any spelling, formatting, and punctuation issues. The final draft is then a comb-through, to ensure maximum accuracy. It's a good idea to listen to the audio alongside going through this draft, in order to ensure that it matches up perfectly.
Learn To Touch Type
When transcribing, you need to be able to type fast in order to keep up with the audio. To do this, it means that you need to learn the best ways to type effectively, which is of course, touch typing. This means that if you type with a single finger with each hand, you're not going to be as effective at transcribing as someone who can use all their fingers in the correct manner.
You can learn how to touch type on various free courses online, and it's advisable that you do so, as it can improve your accuracy and make you far more computer literate.