Hubie Halloween – On Netflix October 7 – See Trailer Here #HubieHalloween
This post may contain affiliate links or I may have received the product free in exchange for my honest review. See full disclosure for more information.
Watch the trailer for Adam Sandler's new Netflix spooktacular film HUBIE HALLOWEEN! If you and your family are looking forward to watching #HubieHalloween when it premieres on October 7, please consider sharing today using one of the options below.
Trick or treat! Hubie's not a popular guy in Salem, Massachusetts, but that won't stop this good-hearted but easily spooked man from keeping his town safe on Halloween.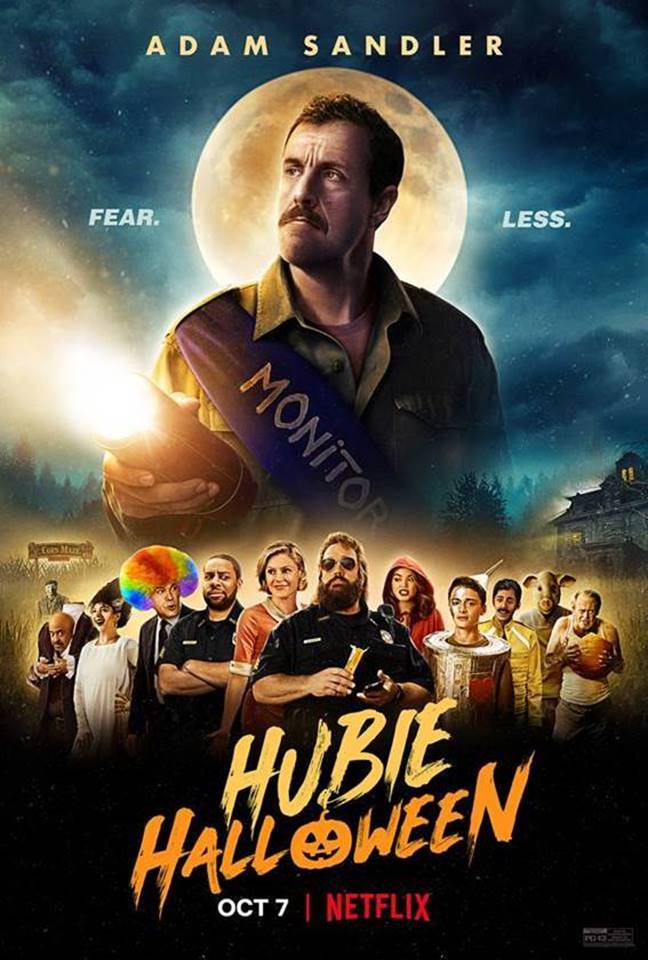 About the Film
HUBIE HALLOWEEN – On Netflix October 7
Hubie Dubois (Adam Sandler) thanklessly spends every Halloween making sure the residents of his hometown, Salem, celebrate safely and play by the rules. But this year, an escaped criminal and a mysterious new neighbor have Hubie on high alert. When people start disappearing, it's up to Hubie to convince the police (Kevin James, Kenan Thompson) and townsfolk that the monsters are real, and only he can stop them. Hubie Halloween is a hilarious family film about an unlikely hero with an all-star cast including Julie Bowen, Ray Liotta, Noah Schnapp, Steve Buscemi and Maya Rudolph, produced by Happy Madison.
Directed by Steven Brill
Written by Tim Herlihy, Adam Sandler
Produced by Adam Sandler, Kevin Grady, Allen Covert
CAST INCLUDES: Adam Sandler, Kevin James, Julie Bowen, Ray Liotta, Rob Schneider, June Squibb, Kenan Thompson, Shaquille O'Neal, Michael Chiklis, Tim Meadows, Karan Brar, George Wallace, Noah Schnapp, Paris Berelc, China Anne McClain, with Steve Buscemi and Maya Rudolph.
Virtually explore Salem, Massachusetts by visiting the Hubie Halloween Official Website: HubieHalloween.Movie
On the site, you can visit the Salem Drive-In, WTCH Radio Station, Mrs. Dubois' Thrift Shop, Halloween HQ where you can access free printables for an at-home watch party, plus other spooky activities. Keep an eye out for movie-themed Easter Eggs throughout the town!
Stay connected socially for more exciting details