Huggy Buddha offers BIG HUGS for everyone
This post may contain affiliate links or I may have received the product free in exchange for my honest review. See full disclosure for more information.
Sometimes all it takes is a warm, embracing hug to make anyone feel better. I, for one, love hugs and feel a sense of peace with each one. As an ancient symbol of good luck and well wishes for a happy life, Huggy Buddha is also all about hugs, happiness and more.
We all have had stuffed toys in our lives at different ages, and for most, we carried them around as if they were our own children, even when we were just children ourselves. Huggy Buddha is the perfect plush toy that is squeezable, loveable and will put a smile on your face.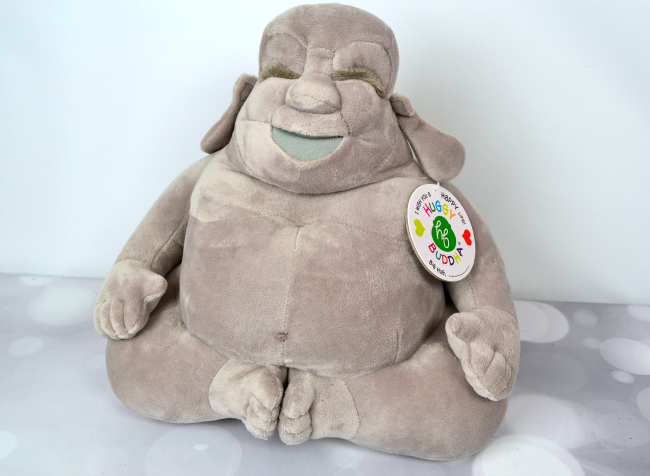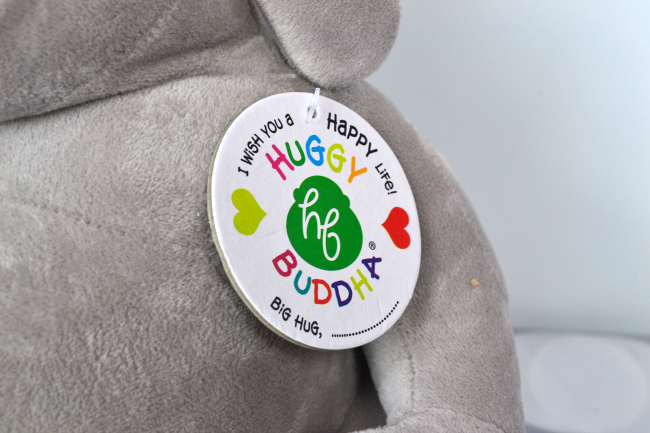 How Huggy Buddha started
Huggy Buddha is a creation of Sandra de Vries. When she was about to become a grandmother, she wanted to give her grandchild something a little out of the ordinary. As the owner of a boutique shop specializing in Eastern home decorations, one idea came straight to mind: a Happy Buddha, an ancient good luck symbol for a happy life, made of plush. After all, what more could you wish for a newborn baby – or anyone for that matter – than a happy life?
There was just one problem: no such product existed. So she decided to create it herself, for her grandchild Lily and for every child and person in the world, and name it Huggy Buddha. Naturally, Lily got the very first one produced, and ever since, Huggy Buddha has become an equally special present for thousands of others across the planet, spreading hugs and happiness with every gift.
Huggy Buddha comes in 3 adorable sizes that are perfect for anyone to hug and love. It is available only and would be an amazing, enjoyable gift everyone will love. With that large grin on his face, you cannot help but smile and want to embrace him in a big hug.
Be sure to follow along with Huggy Buddha for all of the latest product information and availability.