Pulled Chicken Sandwiches with Sweet Onion Basil Barbecue Sauce Recipe
This post may contain affiliate links or I may have received the product free in exchange for my honest review. See full disclosure for more information.
Want a delicious meal that you can serve your family year round? Whether it is a cold winter's day or a warm and sunny backyard bbq, this is one savory-sweet dish your family will love.
Tear into this Pulled Chicken Sandwiches with Sweet Onion Basil Barbecue Sauce and your palate will scream in delight.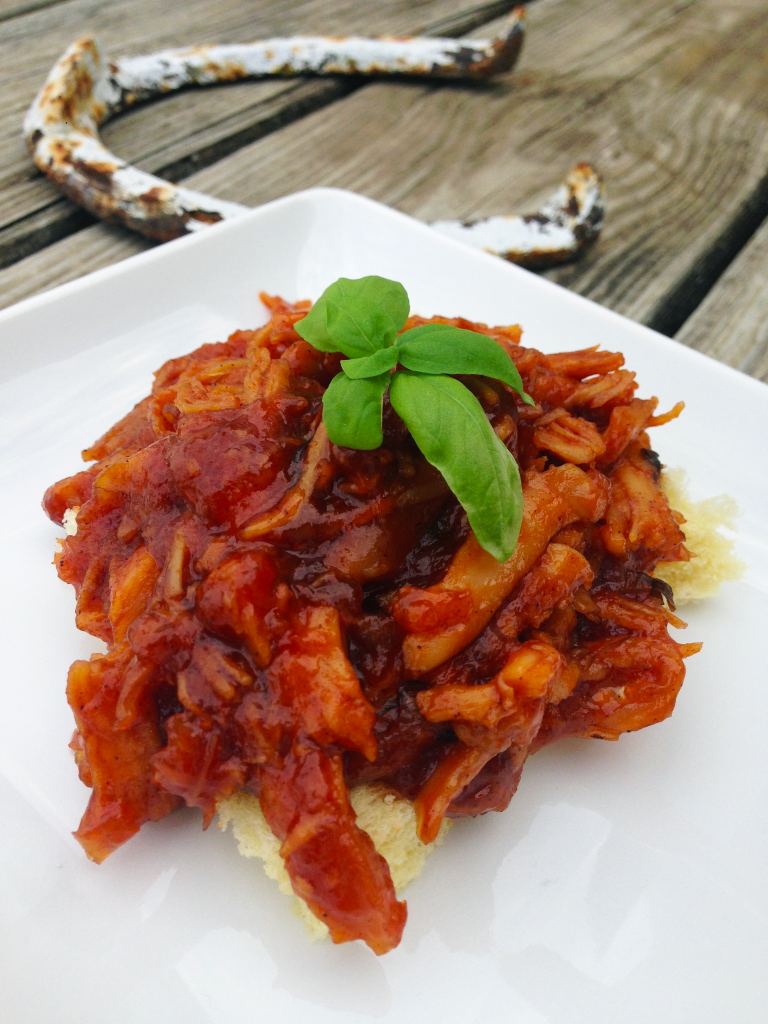 Here is how it made

Pulled Chicken Sandwiches with Sweet Onion Basil Barbecue Sauce Recipe
Recipe type:
Dinner, Lunch, BBQ
Prep time:
Cook time:
Total time:
Ingredients
2 large Organic Chicken Breasts
¼ cup Water
1 tbsp. Vinegar
1 tbsp. Worcestershire Sauce
1 cup Ketchup
1 tbsp. Lemon
¾ cup Brown Sugar (go for 1 cup if you are in the mood for something really sweet)
½ tsp. Ground Mustard
½ tsp. Onion Powder
½ tsp. Cinnamon
5 Basil Leaves
½ cup Onion
Instructions
Boil 2 inches water in large pan. Add 2 large organic chicken breasts. Cook on high until water is halfway evaporated. Turn heat on medium to low. Brown and remove. Let cool. (Please note: poaching 2 large breasts of chicken will take approximately 20 minutes.)
Pull chicken apart into small pieces with your fingers.
Slice lemon in half.
Dice onion into small pieces.
Pick 5 basil leaves. Rinse. Pat dry with paper towel.
In a medium pot add water, vinegar, Worcestershire sauce, ketchup, lemon, brown sugar, ground mustard, onion powder, cinnamon, basil leaves, and onion. Stir well. Bring to a boil. Continue to stir on medium heat for approximately 20 minutes.
Add pulled chicken to pot. Stir well. Place on low heat for 5 to 10 minutes while stirring frequently. Remove from heat.
Using your choice of bread, (we use Hawaiian buns here), spoon sauce-covered pulled chicken onto the buns. Your delicious sweet basil barbecue pulled chicken sandwiches are ready to enjoy!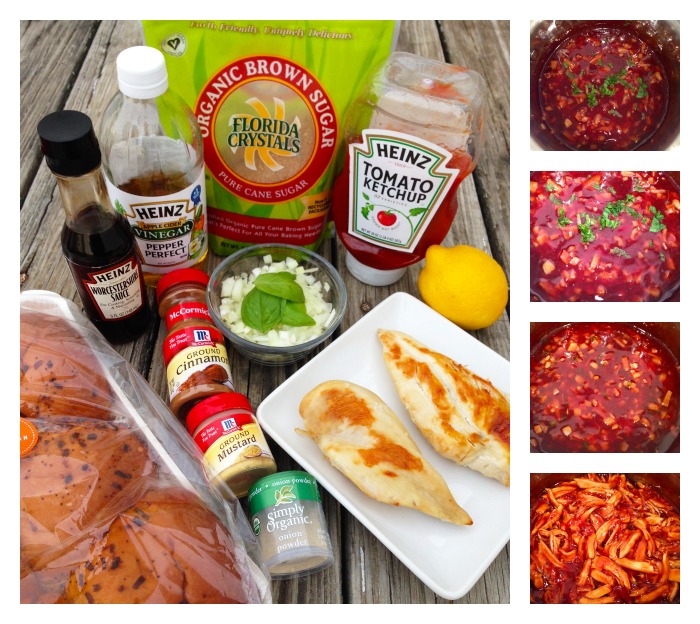 Making your own barbeque sauce is simple and easy. You can add various spices to your liking. Comment below and tell me your thoughts on this recipe and what possible spices you would add to change the flavor.