Woo Hoo! The warm weather has made its arrival! From the aromas wafting through the air, folks are warming up the grills and the Summer grilling season is coming into full swing. And, of course, Summer is also a time when we want, make that NEED, snack foods on hand. But, who says they have to be unhealthy?! May's Degustabox was filled with insanely delicious snacks and BBQ goodies! Let the Summer fun begin!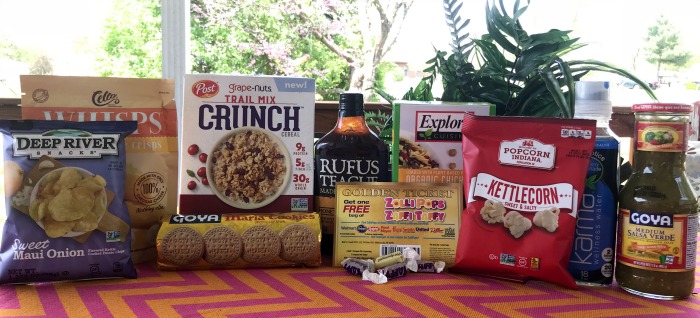 There is something about the warm weather, a friendly gathering of sitting outside and cooking on the grill. Of course, you can't have a get-together without snack foods, right? In addition, kids will be getting out of school and snacks will be in high demand. This Summer why not opt for healthy snacks that just as delicious as the sugar-laden unhealthy ones such as the ones in May's Degustabox?
Let's Peek at the Insanely Delicious Snacks & Goodies in May's Degustabox!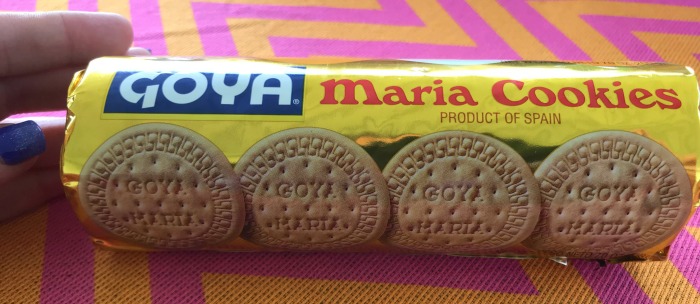 Goya Maria Cookies
We all love a little sweet treat every now and again. One of my favorites is Goya Maria Cookies from Spain! These delicious yet simple cookies are subtly sweet and a perfect option for adults and children alike. They are perfect served with your coffee or tea, or even as an ingredient in many delicious desserts.

Karma Wellness Water
Water is good for us in so many ways. But, now you can transform water into digestive health with Karma Probiotics! With the use of the patented probiotic, GanedenBC30, Karma Probiotics delivers active cultures 10X more effectively than yogurt. Just peel, push & shake to infuse the nutrition into the water and replenish your body with digestive and immune health support. The best part is it is only 20 calories per bottle!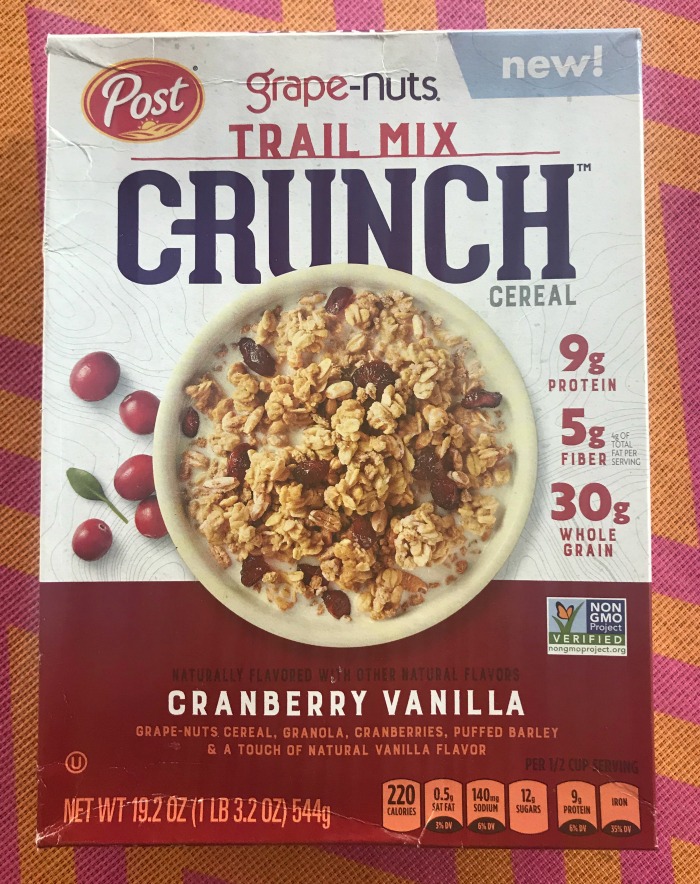 Post Grape-Nuts Trail Mix Crunch
Post Grape-Nuts Trail Mix Crunch is the ultimate snack food! Your taste buds will delight in this naturally flavored granola with vanilla, Grape-Nuts, cranberries and a touch of puffed barley! Instead of reaching for sugary treats that will let you down, try the delicious Post Grape-Nuts Trail Mix!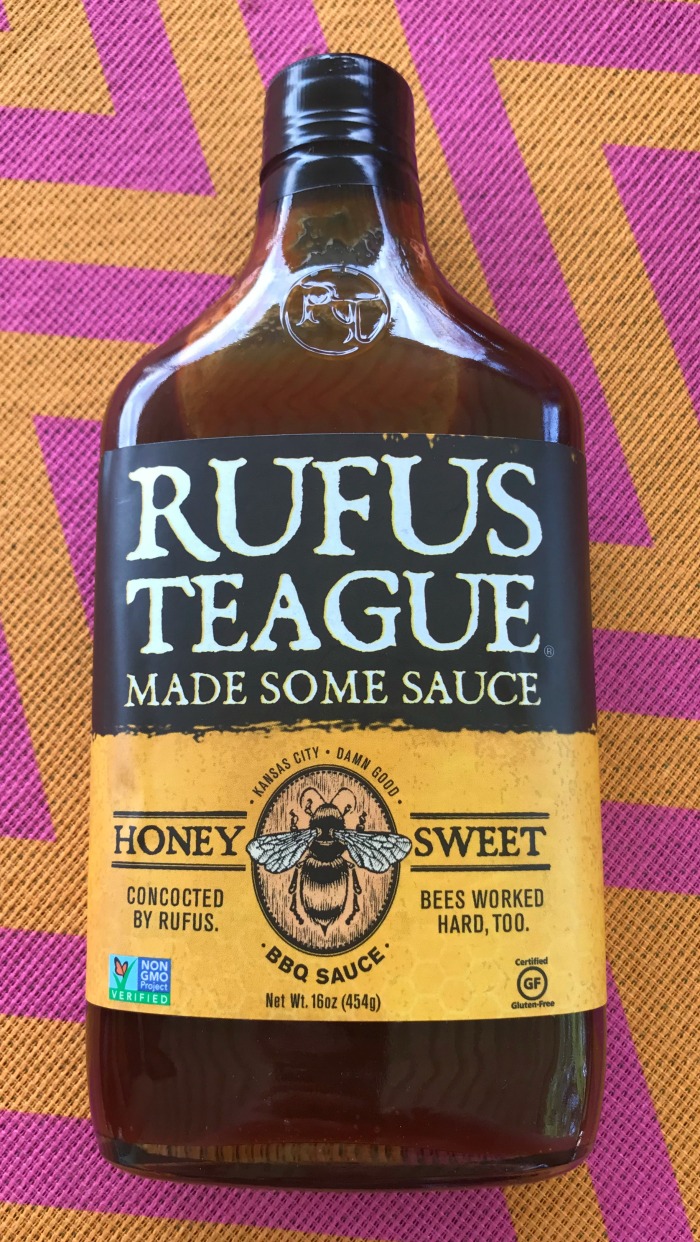 Rufus Teague
It is BBQ season and we are all anxious to get outside and fire up the grills. Rufus Teague brings us mouth-watering, finger-lickin' sauces that are sure to be a hit with your family! They have 2 yummy flavors:
Honey Sweet BBQ Sauce
The Honey-Sweet BBQ Sauce is an award-winning Kansas City BBQ sauce loaded with real honey. It is perfect for grillin', dippin', or drinking straight out of the bottle 🙂
Smoky Apple BBQ Sauce
The Smoky Apple BBQ Sauce is Kansas City BBQ with a new twist…Apple! It has a sweet kick of tangy apple that compliments the sweet and smoky flavor.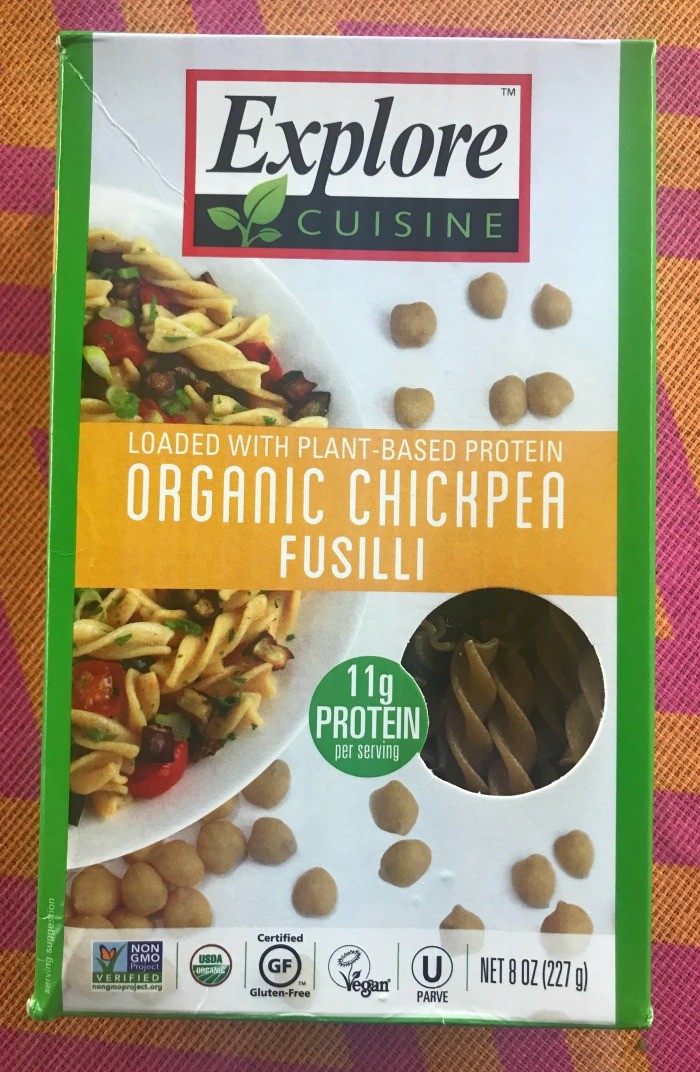 Explore Cuisine Organic Chickpea Fusilli
Are you a pasta fan? Take a look at this smarter way to enjoy pasta! Explore Cuisine Organic Chickpea Fusilli is an organic chickpea pasta. It cooks up in minutes and tastes delicious. Simply add your favorite sauce and dinner is done and with 11g of protein in just 2 oz!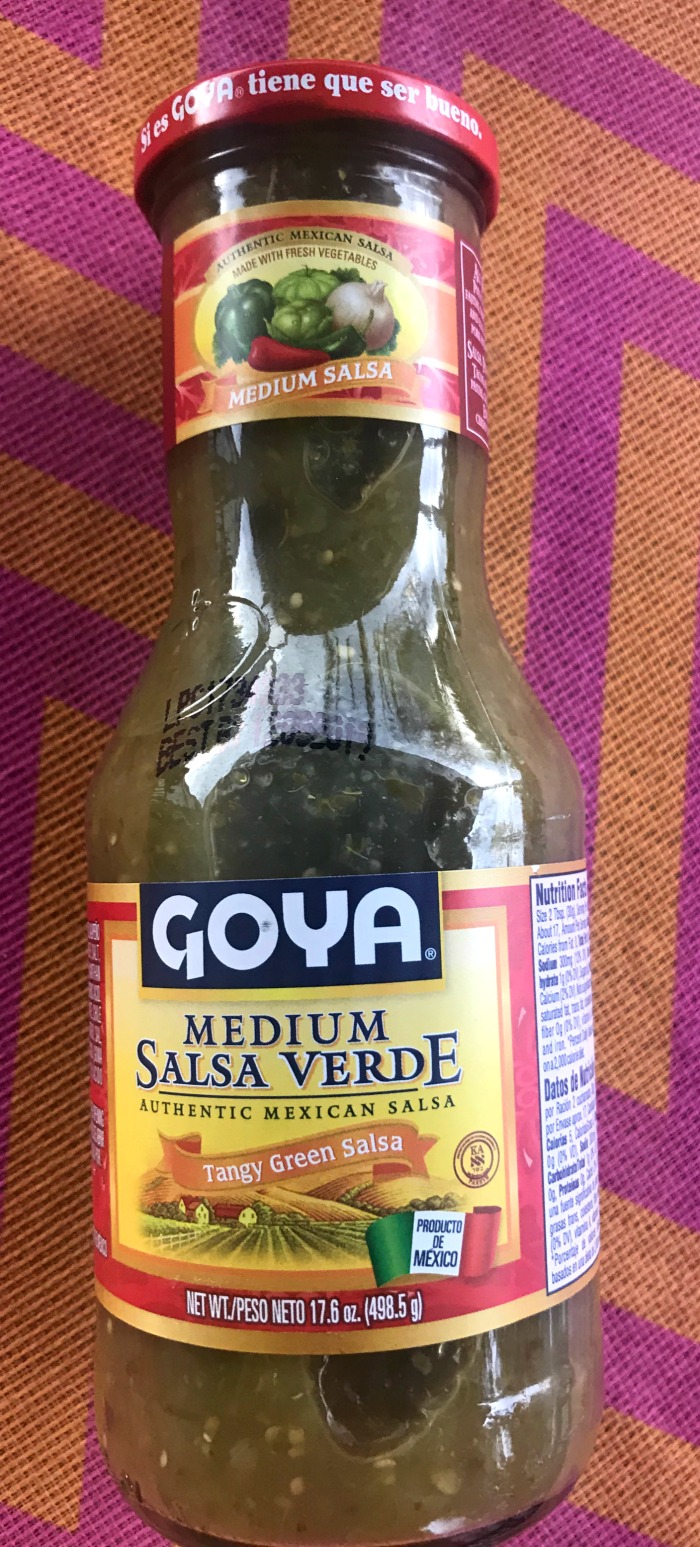 Goya Salsa Verde
If you love Mexican food, then you will love the Goya Salsa Verde! It is a medium-hot, tangy green salsa made of tomatillo, jalapeno chiles, onion, and cilantro. It is the perfect compliment on a variety of dishes including tacos, quesadillas, enchiladas, fajitas, tamales, pasta, stews, and eggs.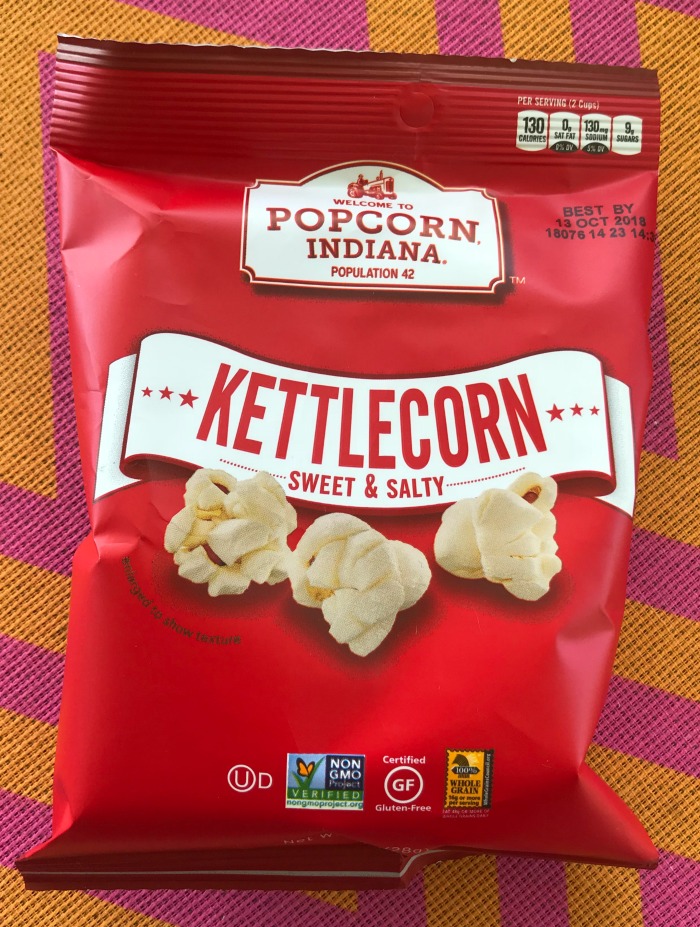 Indiana Kettlecorn Sweet & Salty
You should know me by now and know that I absolutely love popcorn! I have tried many kinds of the years, but I have to say I was pleasantly surprised with sweet & salty Kettlecorn! The Indiana Kettlecorn Sweet & Salty is the perfect mix of sweet and salty and crunch! It is the finest popping corn with a pinch of salt and pure cane sugar which gives you a thin layer of salty sweetness surrounding every bite of wholegrain goodness.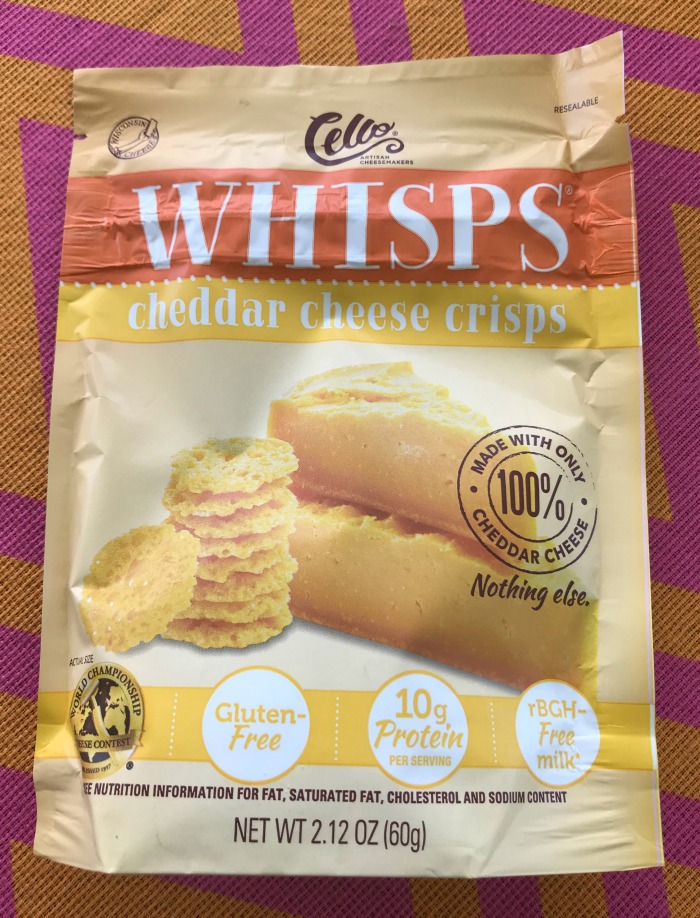 Cello Whisps Cheddar Cheese Crisps
Crunchy snakes and cheese together – oh, my! The Cello Whisps Cheddar Cheese Crisps are the perfect snack food! Whisps are made from just one wholesome ingredient – Cello's award-winning cheese! It is baked into a flavorful, airy, crispy – Whispy! – bite! This delicious snack is an excellent source of protein and calcium for a feel-good, real food snacking experience without the guilt.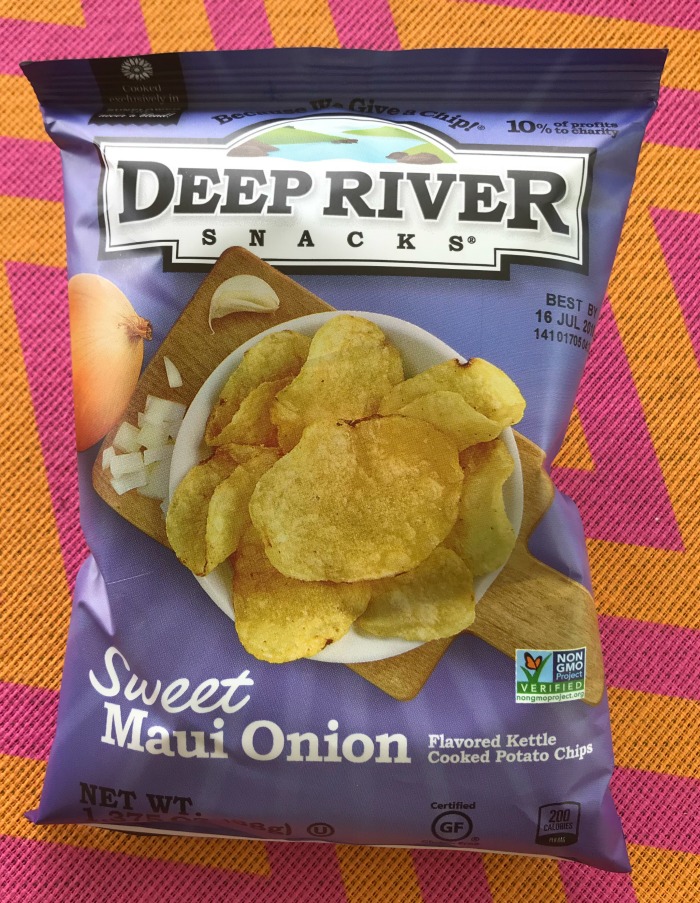 Deep River Snacks Sweet Maui Onion
The Deep River Sweet Maui Onion Sweet Kettle Cooked Potato Chips are simply delicious! Savory onion and garlic meet their signature, thick-cut potato chips to create one of their most popular kettle chip varieties. You will also love knowing they are certified gluten-free, Non-GMO Project Verified, nut-free, vegan and kosher!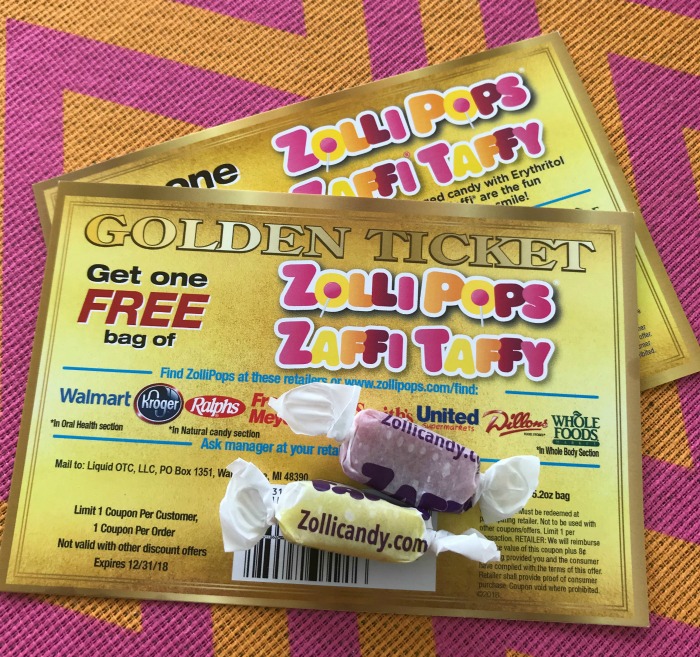 ZolliPops Zaffi Taffy
I had not heard of ZolliPops Zaffi Taffy until now. But, I am wholeheartedly a fan now! The delicious zooey, gooey Zaffi Taffy help makes mouths healthy and happy! Zaffi is sugar-free, gluten-free, nut-free, dairy-free, vegan, kosher and Mom approved! It is made with natural flavors and colors in the USA. Zaffi is the perfect "After You Eat Treat." Be sure and enjoy one after every meal to keep your smile healthy!
As you can see May's Degustabox was loaded with insanely delicious snacks, grilling goodies, and more! I have enjoyed snacking through my box and using the sauces on the grill! I simply can't tell how much I love finding new products to try! And, I am totally thrilled with the value I get from my Degustabox! I love trying new products and having the chance to decide if I like them or not BEFORE purchasing at the store!
Are you ready to Sign Up for a Degustabox Subscription?
Sign up for a monthly subscription with Degustabox for only $19.99, which includes delivery. Receive your Degustabox every month filled with goodies (10-15 surprise products, many new to the market)! And, at this price, it is much less than you would pay in stores! It is a great value and a great way to try before you buy! If you decide it isn't for you, that's alright too! There is no commitment necessary. To cancel, just let them know before the 15th of the month. So, what are you waiting for? Go ahead and give Degustabox a try today!