Inside Look at the Early Creation of from The Good Dinosaur #GoodDinoEvent
This post may contain affiliate links or I may have received the product free in exchange for my honest review. See full disclosure for more information.
Last month, I had the amazing opportunity to visit the Pixar Animation Studio in Emeryville, CA. While there, I had the chance to see what it was like to really bring a Pixar Animation movie to the big screen. From start to finish is a lot more detail that I could have every imagined.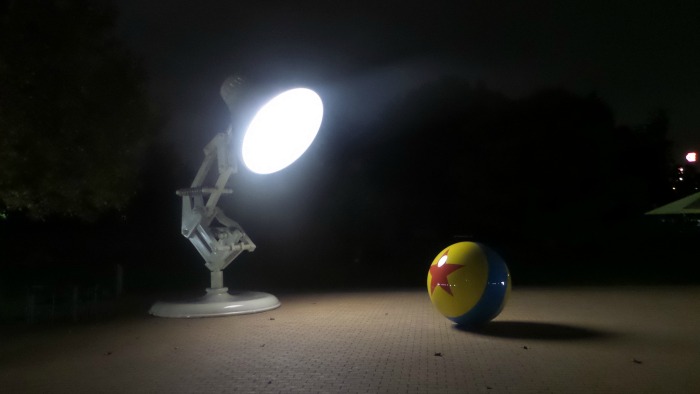 First thing I learned is that it takes YEARS to create an amazing Pixar movie from start to finish. The early idea of The Good Dinosaur started in 2010. The trip included visiting nearly every department that had a hand in creating and bring The Good Dinosaur to life.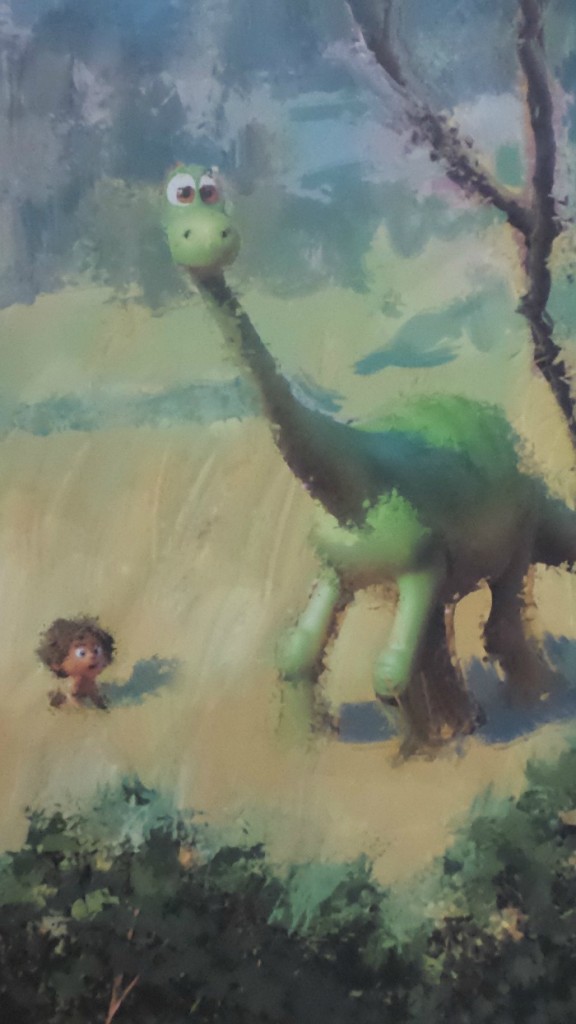 Artistic Creation
On of my personal favorite departments was that of Art Department. This gives a lot of color and depth to the movie. We had the chance to meet Harley Jessup, who led the team of artists, set designers and sculptors to bring Arlo, Spot, Nash and the rest of the characters to life.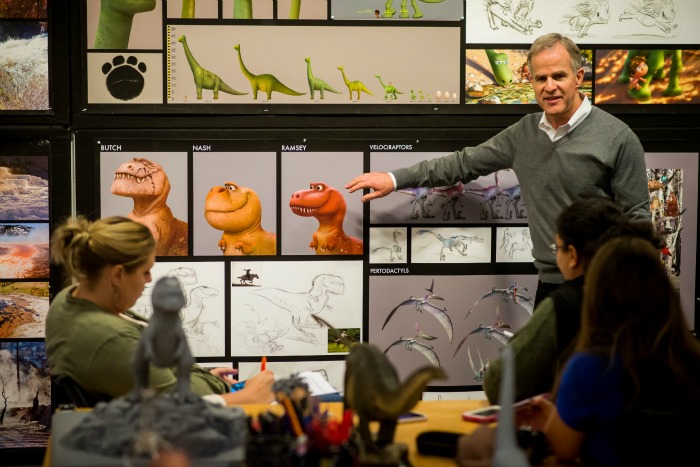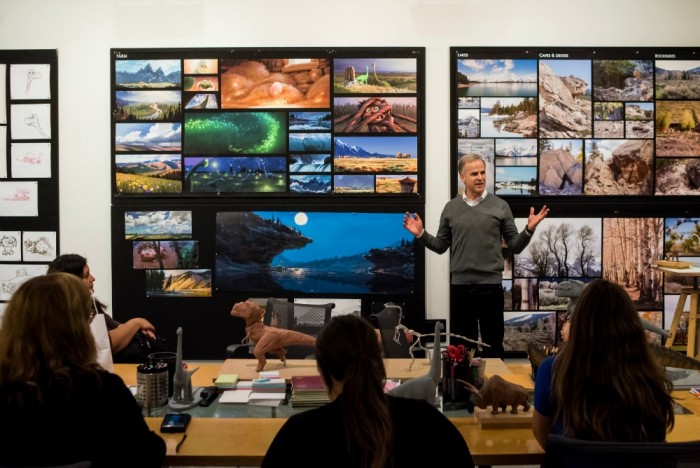 With the start of some clay and a pencil (to give it stability and posture), they collaborate from sketches and try to create a realistic character. There were several styles of the main character, Arlo and he actually started with a longer, skinnier nose, but changed down the road to give him a more graphically appealing look.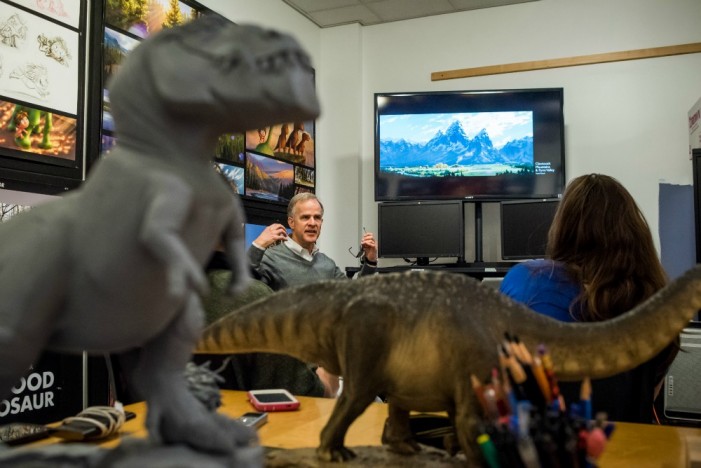 What really helped bring this movie to fruition was the in-depth research trips that were taken to various places including the Teton Mountains. This give them a more visual aspect of what the movie background would be like. Once this was done, they Art Design Department was able to put the minutia detail into play (rocks, leaves, trees, groundwork and more).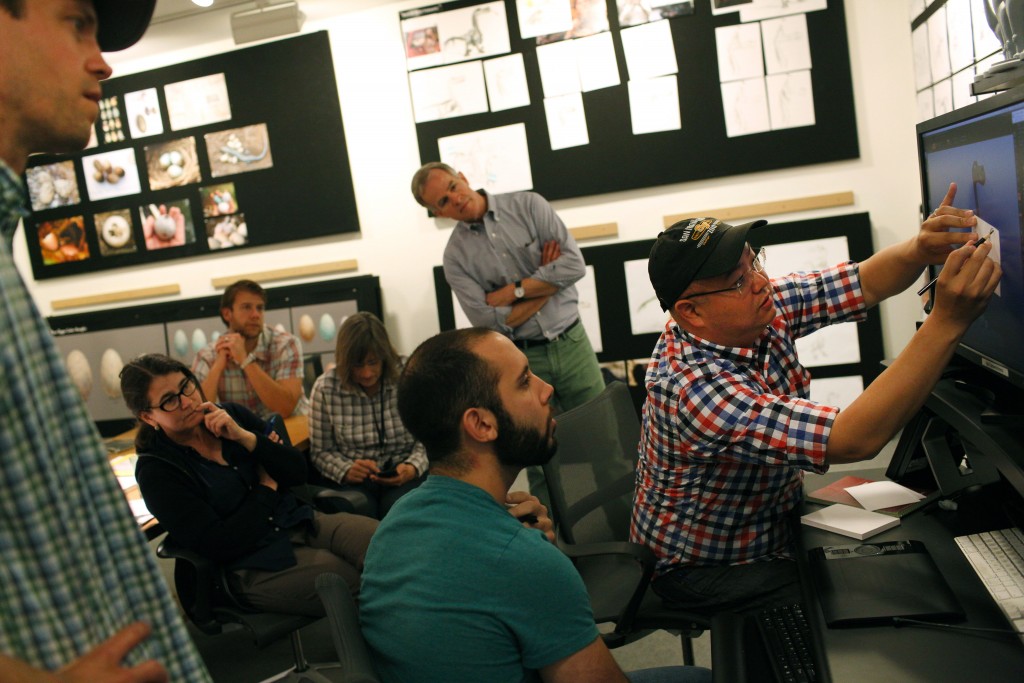 The director, Pete Sohn, had a big hand in every element and aspect of this movie, including the story boards, design and research. It was amazing to see how dozens of people can come together and bring something to life that will live in the hearts and minds of millions for years and years to come.
Animation and Motion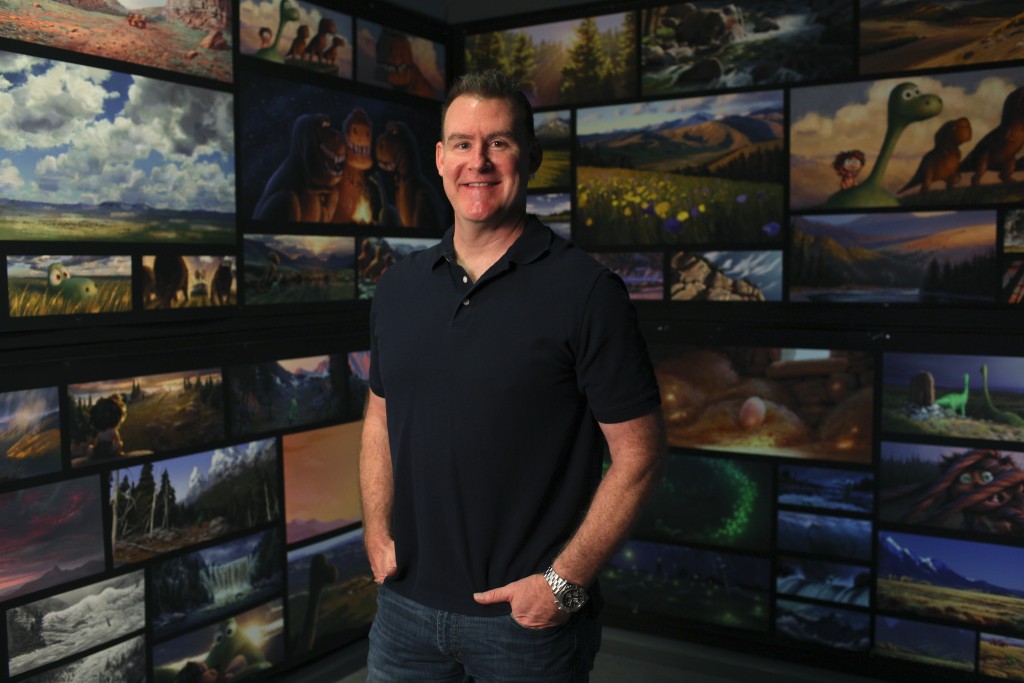 Another visit was with animators Kevin O'Hara and Rob Thompson. These guys showed us an in-depth look into the world of animation, the intricate detail that goes into emulating and making things as realistic as possible. One fun aspect that I loved about this was their thought process and creativity into creating the foot of an animated dinosaur using something in real life that would be a close as possible.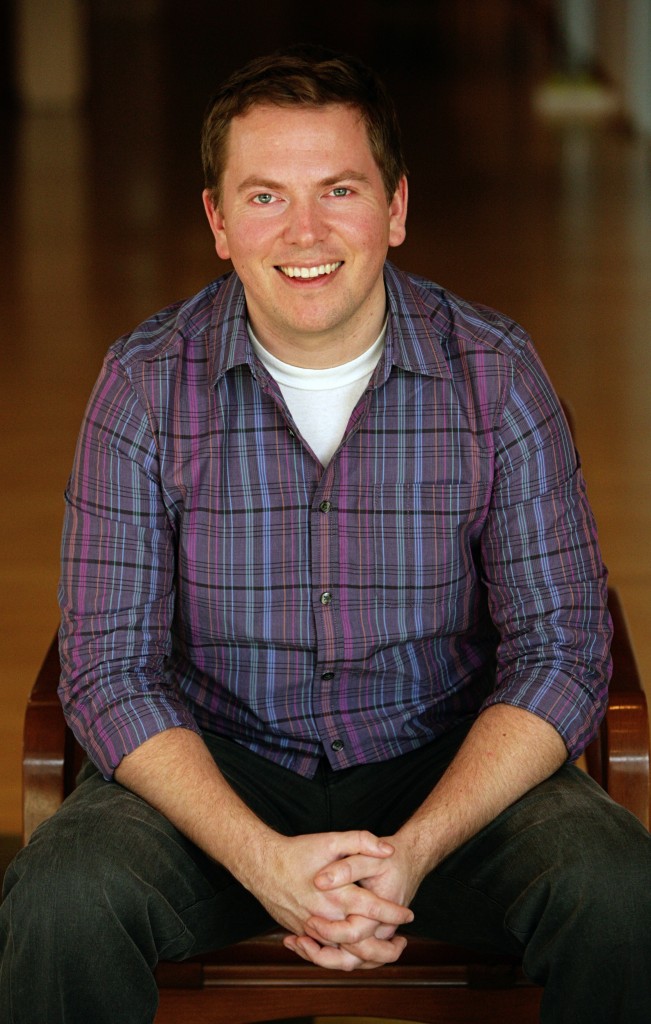 It started with a trip to the local zoo and watching the elephants. Not just watching, but studying and sketching in detail the feet, legs, step pattern, down to the rear end shake as it walks! Talk about attention to detail!!!!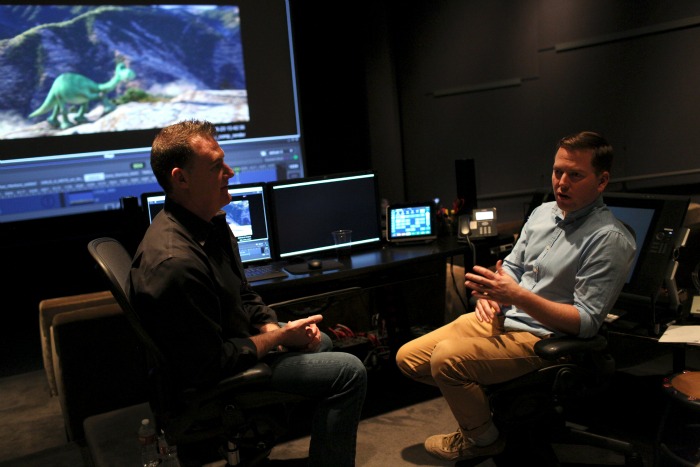 It was fun to see how the animation comes together with each little detail. The guys definitely know their stuff and you could tell they had a wonderful time doing the research for this movie.
I recommend you see this movie as it hits the big screen on November 25th! Also, watch for more fun and exciting posts regarding The Good Dinosaur, Disney, Pixar and much more in the weeks to come. To get you excited, here is a sneak peek of the new trailer recently released.
"The Good Dinosaur" asks the question: What if the asteroid that forever changed life on Earth missed the planet completely and giant dinosaurs never became extinct? Pixar Animation Studios takes you on an epic journey into the world of dinosaurs where an Apatosaurus named Arlo (voice of Raymond Ochoa) makes an unlikely human friend. While traveling through a harsh and mysterious landscape, Arlo learns the power of confronting his fears and discovers what he is truly capable of.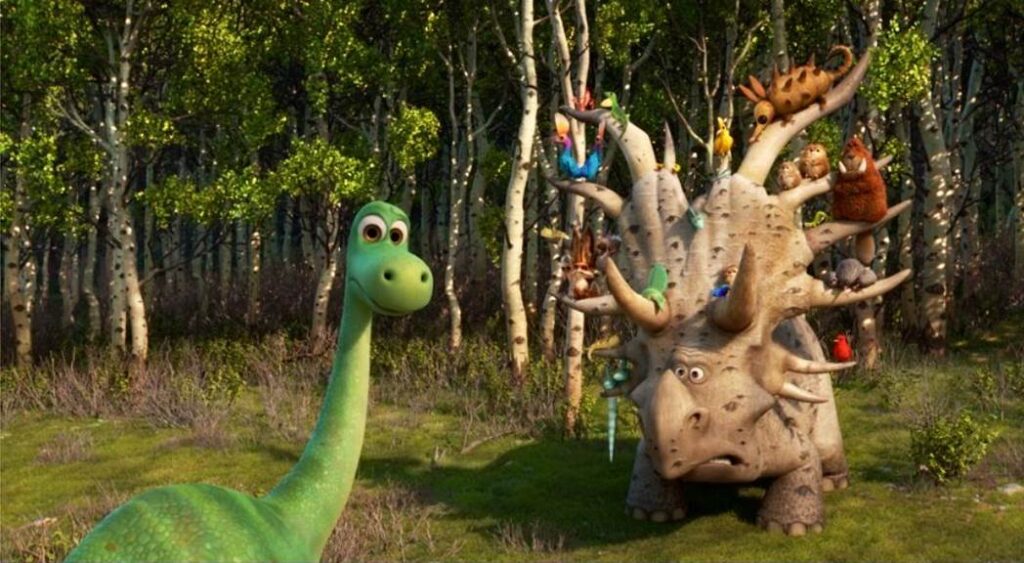 Directed by Peter Sohn and produced by Denise Ream ("Cars 2"), Disney•Pixar's "The Good Dinosaur" opens in theaters on Nov. 25, 2015.
Be sure to stay socially connected and up-to-date on The Good Dinosaur