July Degustabox Held Mouth-Watering Wholesome Snacking Delights!
This post may contain affiliate links or I may have received the product free in exchange for my honest review. See full disclosure for more information.
Summer is here, if the heat is any indication! The kids are out of school and families are going on vacations. Now more than ever, you need wholesome snack foods on hand for the kids and for yourself. Whether you are home or taking a fun road-trip, it is always nice to have your own choice of snacks. Degustabox must have read our minds! The July Degustabox held tasty, wholesome snacks from salty goodies to melt-in-your-mouth sweet delights!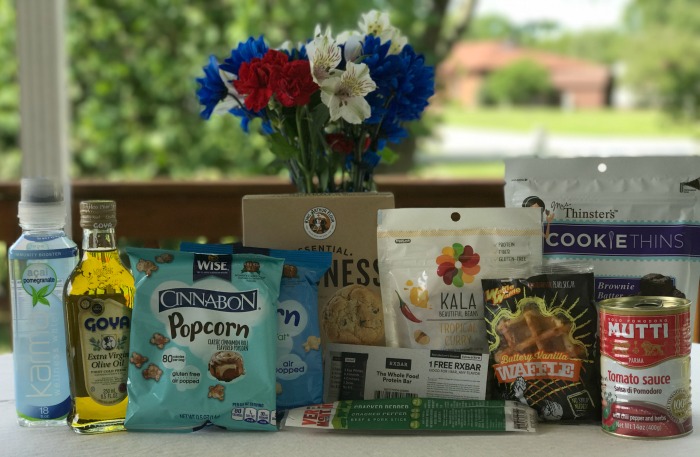 From cookies, buttery waffle snacks, to pop-corn and Cracked Pepper Beef & pork sticks, July Degustabox came through for us! And, we all know we need to stay hydrated in the Summer heat, right? Wait until you read about the new Karma Wellness Water! Come on! Let me show you all the delicious goodies!
The July Degustabox will have you drooling!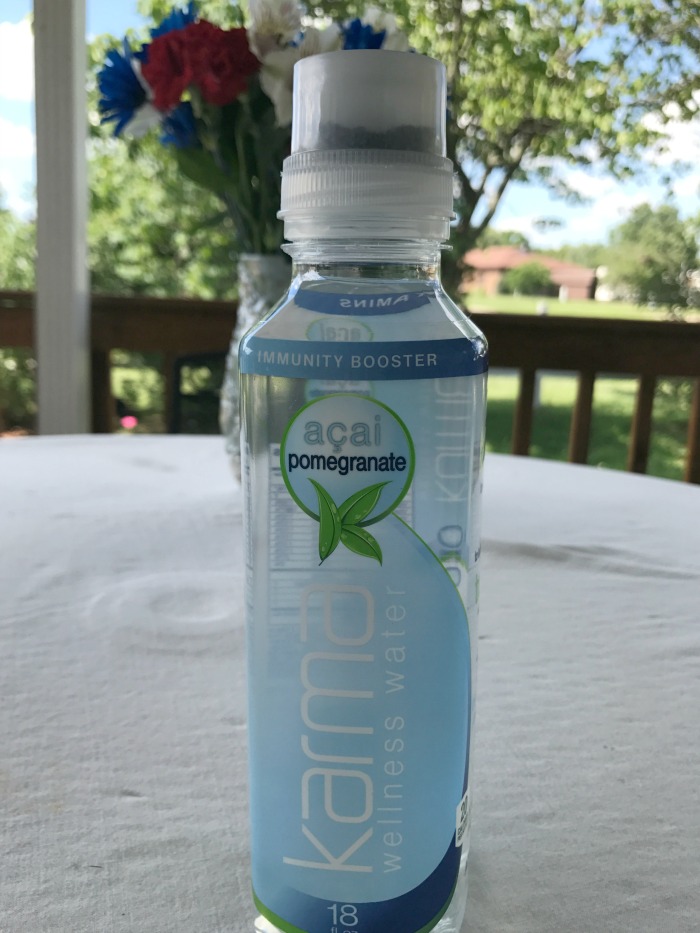 Karma Wellness Water
Karma Wellness Water is a delight! All you have to do is peel, push, and shake to transform water into wellness! Karma Wellness Water keeps the vitamins and nutrients fresh in the KarmaCap until you're ready to mix them. This delightful water is formulated with 110% of 7 essential vitamins and only 20 calories. Karma is also gluten free, lactose-free and non-GMO for the perfect wellness drink!

Vermont Smoke & Cure
For a yummy snack, the Vermont Smoke & Cure original recipe of Cracked Pepper Beef & Pork sticks is amazing! Made from lean, whole cuts of beef and pork, and a mix of real spices, it provides a nourishing meat protein you can enjoy anywhere!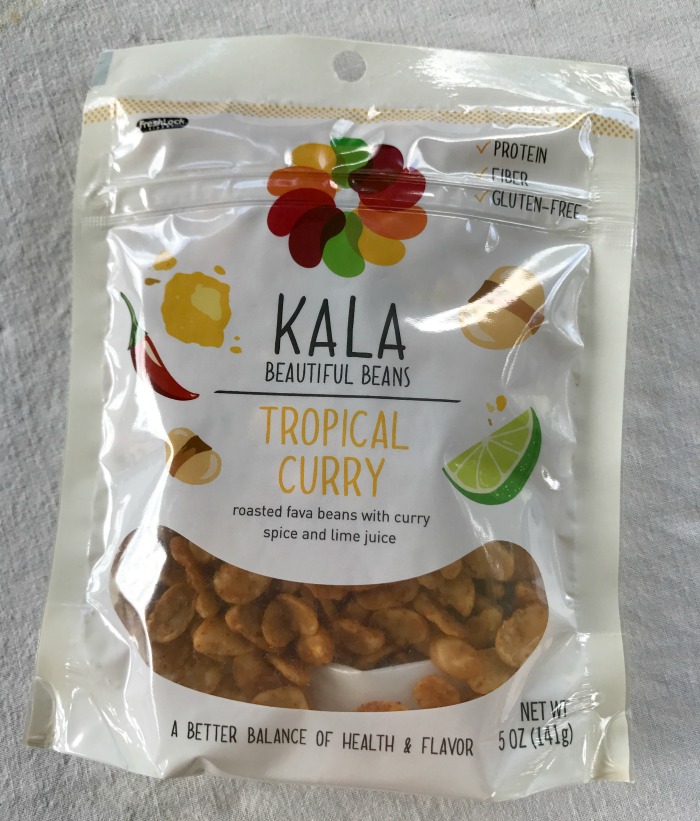 KALA Beautiful Beans
KALA beans are another great snack you will love! They are light, crunchy, and packed with all the healthy goodness of beautiful beans. If you love crunchy snacks, KALA beans are sure to be a favorite! They offer 3 delicious varieties and right now you can get a $1 off coupon at www.kalabeans.com.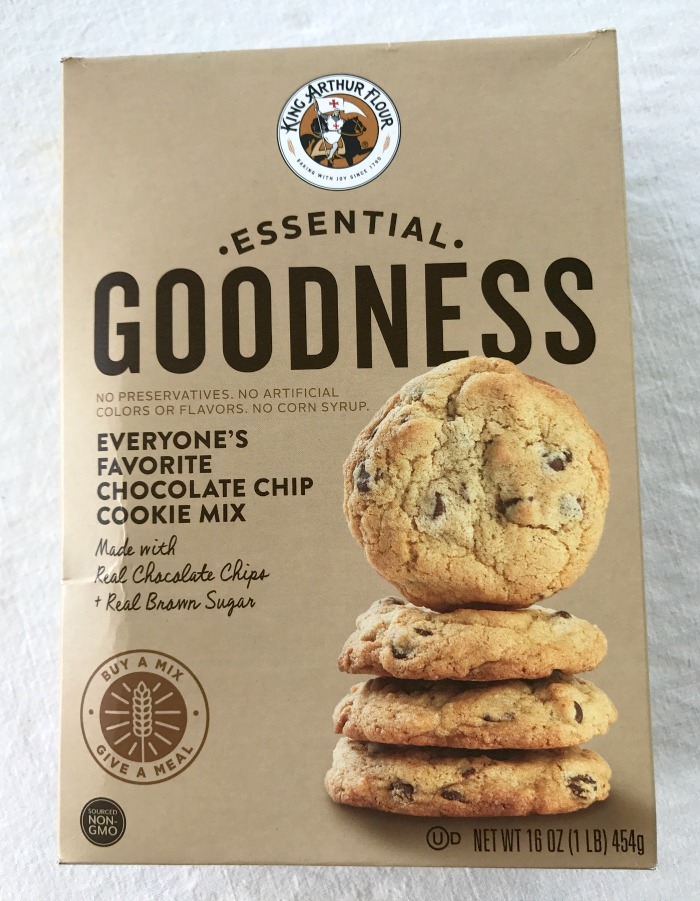 King Arthur Flour – Essential Goodness Chocolate Chip Cookie Mix
Have a sweet tooth? You will love the Essential Goodness baking mixes! They are made with just the good stuff. Everyone's favorite Chocolate Chip Cookie mix is made using premium chocolate chips, real brown sugar, and no artificial anything. It's the ultimate chocolate chip cookie, just the way you like it. The fun part is – they do all the mixing and measuring for you, leaving you free to just enjoy!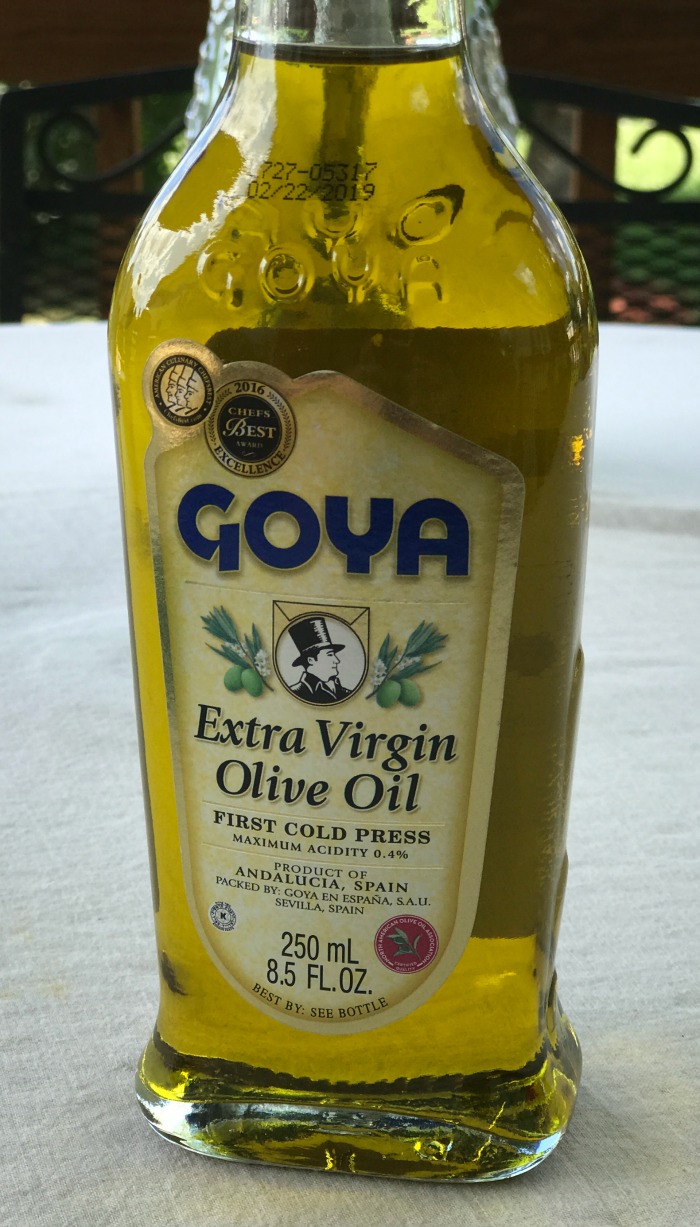 Goya Extra Virgin Olive Oil
No kitchen is complete with Goya Extra Virgin Olive Oil! It is the winner of the Chefs Best Excellence Award for overall quality! Goya Extra Virgin Olive Oil is derived from first pressing of the finest Spanish olives and has a bold intense olive flavor. It is perfect for all your dishes requiring olive oil!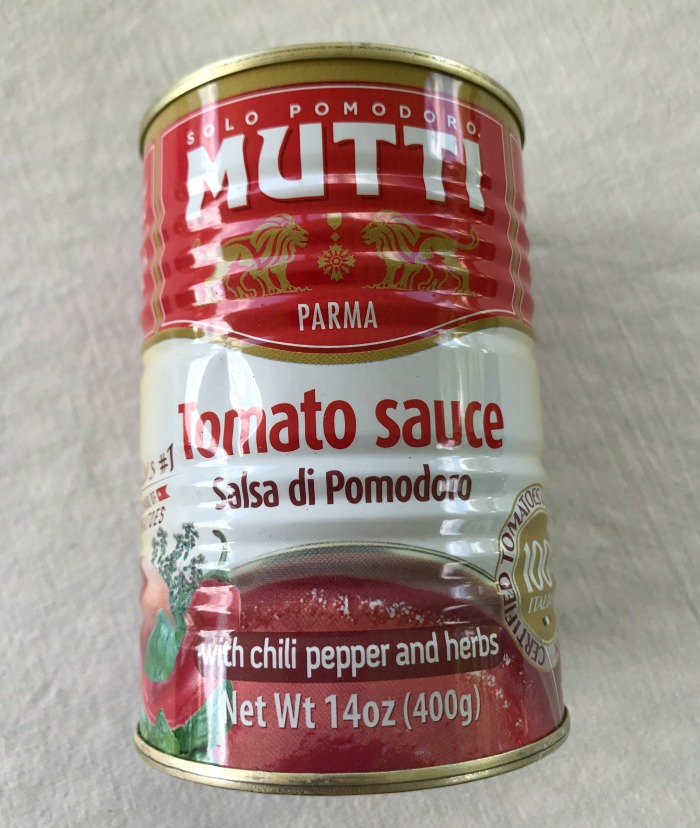 Mutti Tomato Sauce
Who knew there was such a difference in tomato sauce? You will once you try the Mutti Tomato Sauce! It is a smooth creamy puree of tomato skins and seeds, enriched with the addition of Mediterranean herbs and a hint of chili peppers. This creamy, velvety, fragrant tomato sauce is an excellent base for all your dishes. All you need to do is add your favorite ingredients to make easy and tasty dishes or more sophisticated meals.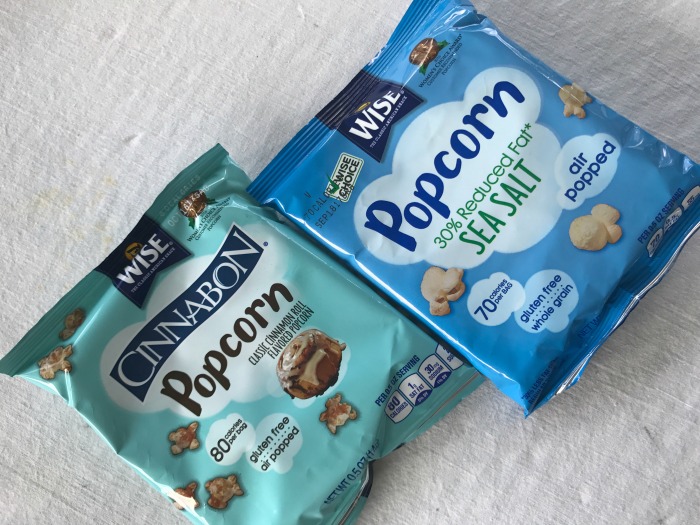 Wise Popcorn
You know Wise Popcorn is a favorite of mine! Wise popcorn is mouthwatering, lightly air-popped and packed with whole grain, gluten free goodness that's insanely delicious. Try the delicious white cheddar or butter, go with the wise choice of reduced fat sea salt, or indulge without guilt with the new Cinnabon cinnamon roll flavored popcorn!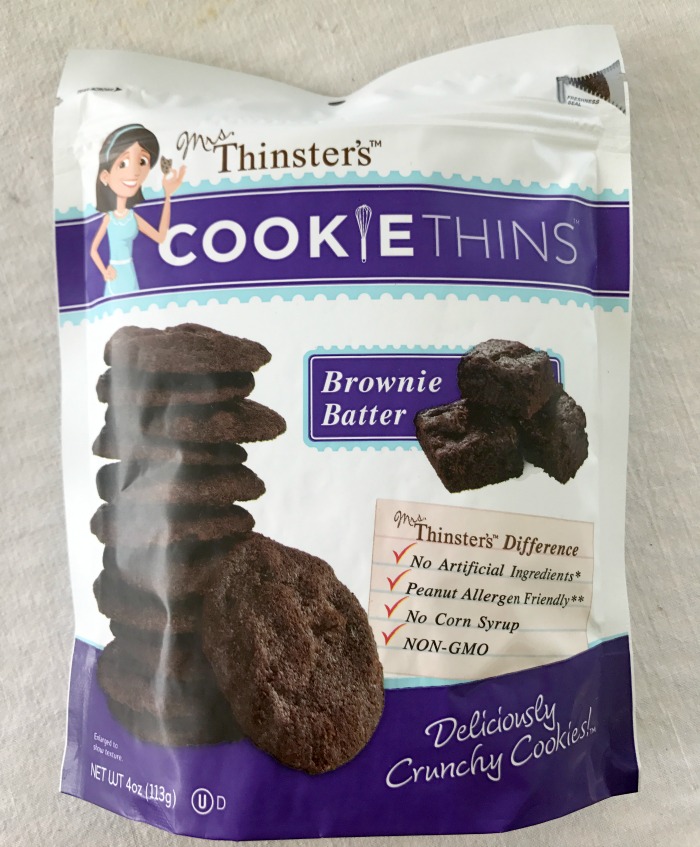 Mrs. Thinster's Cookie Thins
For a light sweet snack, Mrs. Thinster's Cookie Thins are delicious! These yummy cookies boast all-natural pronounceable ingredients found in your kitchen! They do not contain any artificial colors, flavors, or preservatives and they are Non-GMO. These yummy cookies are perfect for an afternoon snack with your coffee!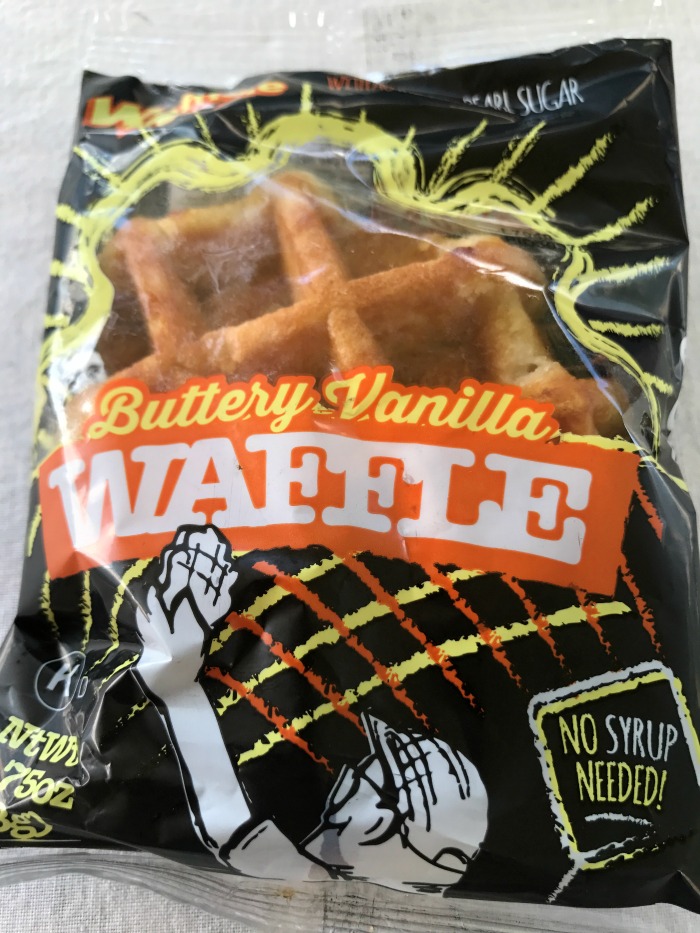 Buttery Vanilla Waffle
The Buttery Vanilla waffle is a wholesome flavorful and hearty treat with traditional Belgian flair! Made with quality ingredients and real pearl sugar, there is no syrup needed and can be eaten anytime anywhere!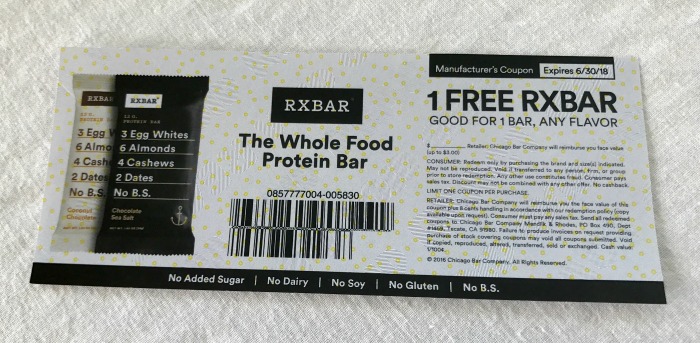 RXBAR Coupon
If you need a quick pick-me-up, the RXBAR is the snack you need! The RXBAR is a whole food protein bar with 12 grams of protein! RXBARs are gluten free, soy free, and dairy free, with absolutely zero added sugar or preservatives. It's the perfect snack for that afternoon slump! Use the coupon to get a free bar!
The July Degustabox held delicious, wholesome snacks, drinks, and ingredients! A few I have already had the pleasure of discovering in other boxes, however there were several that were new to me. It is always a delight to discover new foods and taste! It is the biggest pleasure of the Degustabox! You can discover new products and give them a try BEFORE purchasing at the store!
Are you ready to Sign Up for a Degustabox Subscription?
Sign up for a monthly subscription with Degustabox for only $19.99, which includes delivery. Receive your Degustabox every month filled with goodies (10-15 surprise products, many new to the market)! And, at this price, it is much less than you would pay in stores! It is a great value and a great way to try before you buy! If you decide it isn't for you, that's alright too! There is no commitment necessary. To cancel, just let them know before the 15th of the month. So, what are you waiting for? Go ahead and give Degustabox a try today!