July's Degustabox Held Mouth-Watering Snacks, Delicious Sauces & More! #DegustaboxUSA
This post may contain affiliate links or I may have received the product free in exchange for my honest review. See full disclosure for more information.
The long hot days of summer are certainly here. The kids are out of school, but for the most part, it is just too hot to play outside. That presents a double whammy. Not only are they at home with nothing to do but we have to make sure we have plenty of snacks on hand too! Then, when it comes to cooking, it is better to fire up the grill than add any more heat to the house with the oven. That means more of us are grilling to keep the infernal heat outside our homes! Degustabox came through for us with mouth-watering snacks, delicious sauces, and more!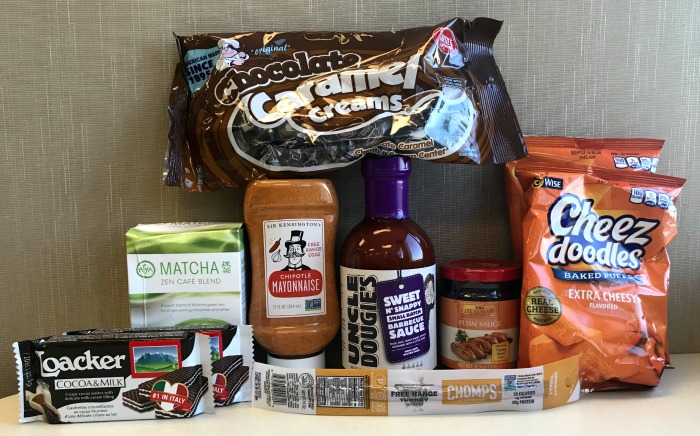 From chocolately snacks to crispy chips the snacks in July's Degustabox are super delicious! Then, the yummy sauces just can't be beaten. But, they weren't done yet! The July Degustabox held a jewel in their Matcha Zen Cafe Blend tea!
Let's take a look!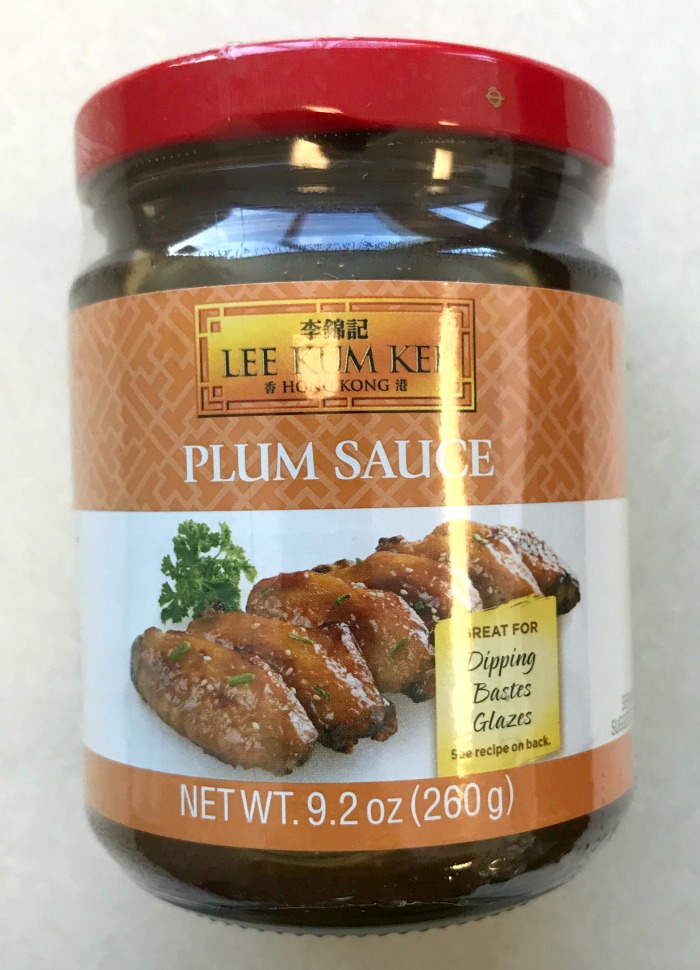 Lee Kum Kee
Amp up the flavor in your dishes with Lee Kum Kee! The delicious Lee Kum Kee Plum Sauce is a made from quality Chinese plums, ginger, and chili. It is perfect for stir-frying and dipping and makes an excellent dip for roast ducks, roast meats, egg rolls, and other appetizers.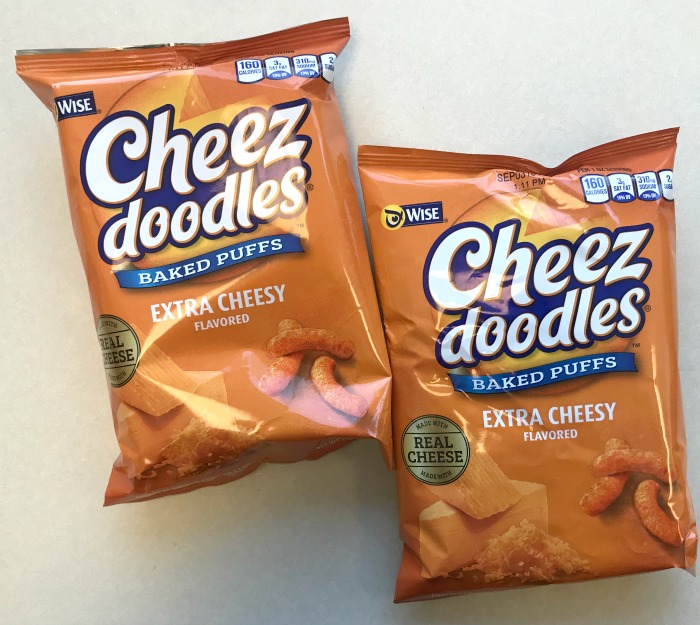 Wise Cheez Doodles
If you love cheese and crispy snacks, you may find Wise Extra Cheesy Cheez Doodles is your new favorite snack! The Extra Cheesy Cheez Doodles offer even more cheese into every doodle for a rich, creamy flavor that will satisfy your cheese cravings.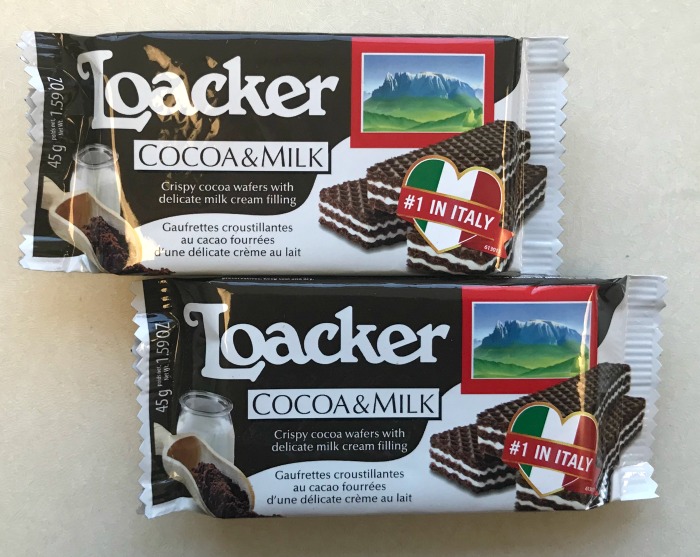 Loacker Cocoa & Milk Wafers
When your sweet tooth has you craving something yummy, delicious Loacker Cocoa & Milk wafers are the perfect snack! These yummy wafers are the original combination of cocoa wafers & milk cream. They offer the intense cocoa taste of three light crispy wafers which forms a union with the tender flavor of two layers of delicate, high-quality Loacker milk cream filling. They are perfect for enjoying with a tall glass of milk or a hot cup of coffee!
Loacker also offers lemon wafers for fresh citrus pleasure! The yummy lemon offers three light, crispy wafers and two layers of the smoothest lemon cream filling create a very special taste experience.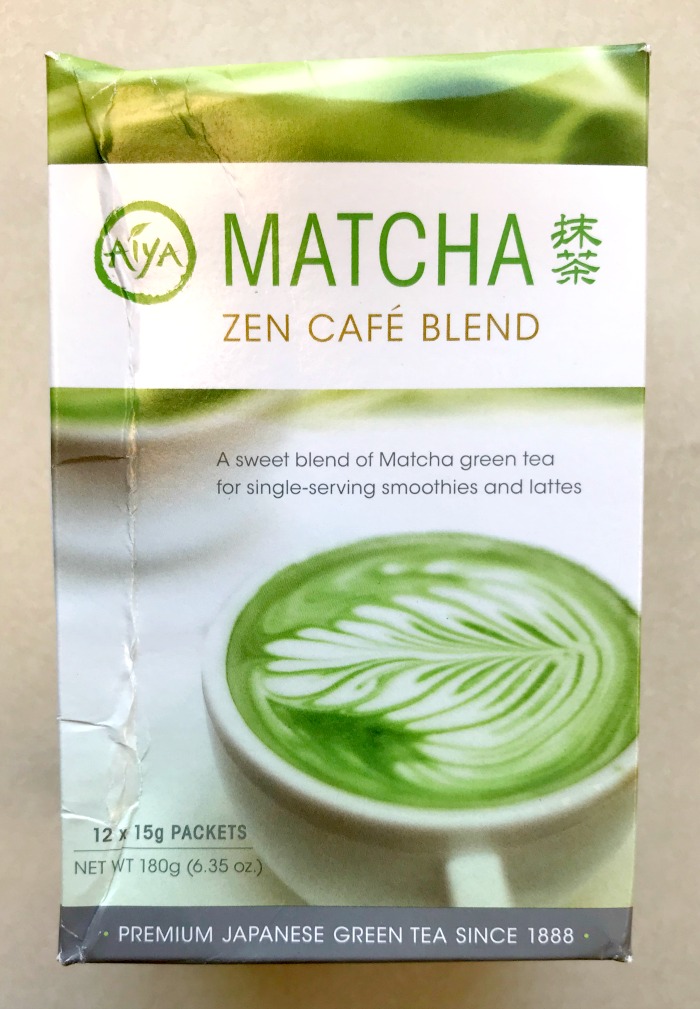 Aiya Matcha
If you are a tea lover, you have to try the delicious Aiya Matcha! Aiya's Matcha Zen Cafe Blend is a sweet, delicate mixture of culinary grade Matcha and pure cane sugar, packed into single-serving packets. It is great for Matcha lattes and smoothies and it provides all of the same nutritional benefits of Matcha, even for those with a sweet tooth!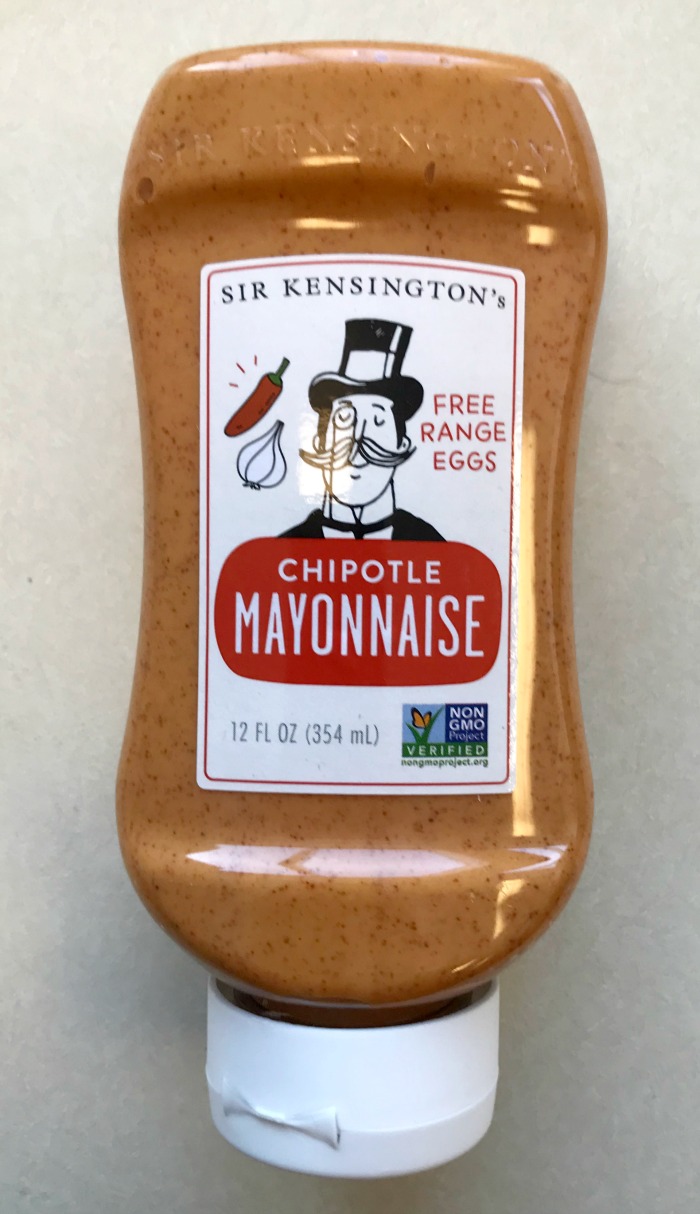 Sir Kensington's Chipotle Mayonnaise
Sir Kensington's Chipotle Mayonnaise is not your regular run of the mill mayo! This delicious mayonnaise is made with the highest quality, Non-GMO ingredients like Certified Humane free range eggs, 100% sunflower oil, and chipotle peppers. Add flavor and goodness to your sandwiches and meals with this delicious Chipotle Mayonnaise!

Chomps Free-Range Turkey Sticks
For those times in between meals and the belly is rumbling its complaints, treat yourself to a delicious Chomps Free-Range Turkey Stick! It is the perfect snack to keep you going and did I mention healthy?! Chomps Original Turkey Sticks have 10g of protein and are made with 100% free-range turkey with no hidden nasties (no sugar, gluten, dairy, soy, nitrates/nitrites, antibiotics, hormones, MSG, and artificial preservatives/coloring). Chomps Original Turkey Sticks are non-GMO Project Verified, Whole 30 Approved, Keto/Paleo-friendly, and Certified Gluten Free.
Want to give them a try? Right now, you can use code "Degusta15" for 15% off and free shipping on the Chomps website!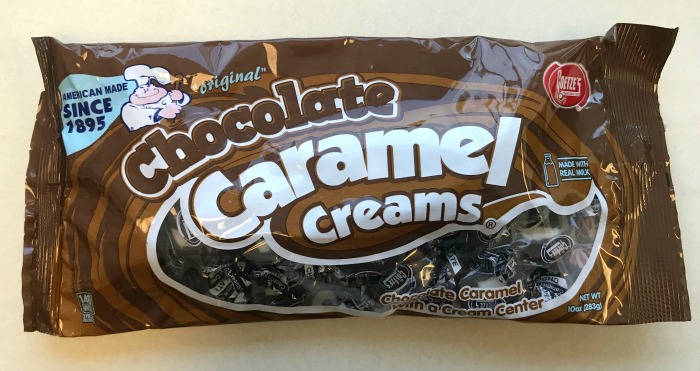 Goetze's Candy Co.
With the summer heat, it is hard to enjoy delicious chocolate without it melting. However, the yummy Goetze's Candy is a chewy chocolate caramel with a cream center that doesn't melt with the heat! Goetze's is a 5th generation candy company manufacturing quality candy for over 120 years. You will also be proud to know it is made right here in the USA and is Nut and trans fat free. You can find the delicious Goetze candy exclusively at a Walmart near you.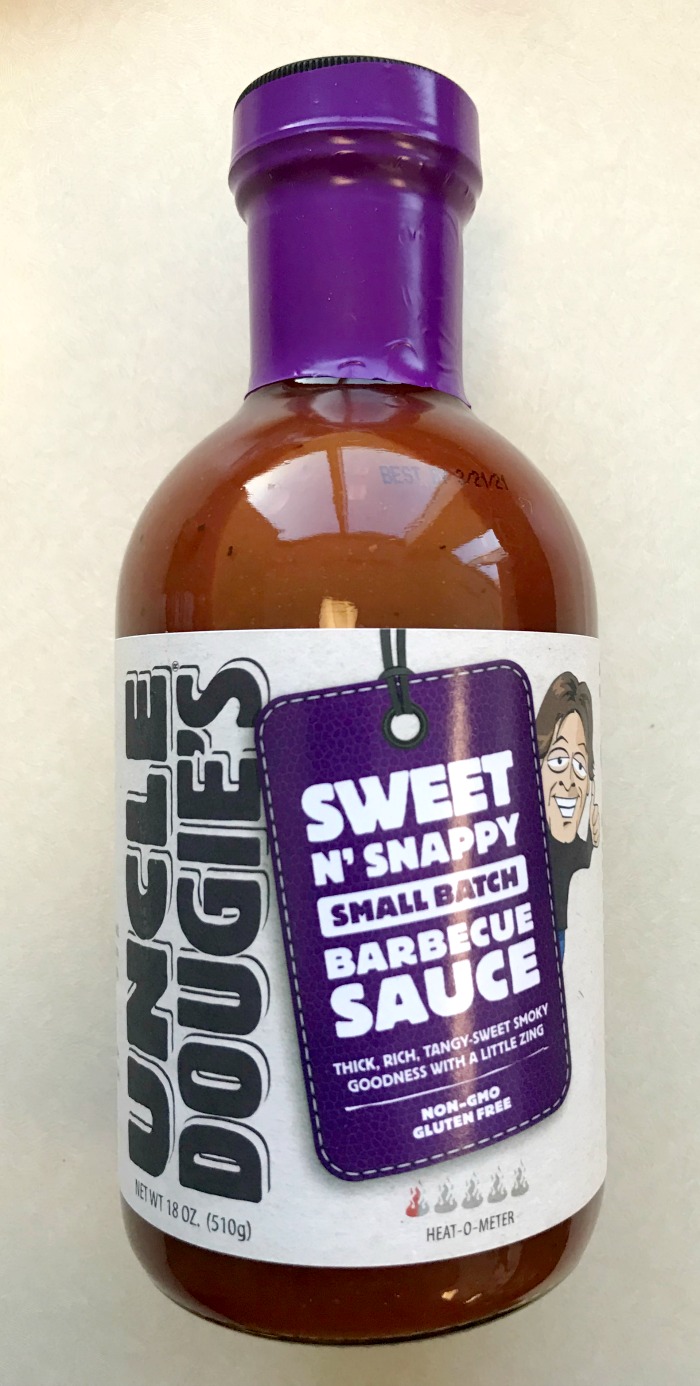 Uncle Dougie's Sweet N' Snappy Sauce
Calling all BBQ lovers! Uncle Dougie's Sweet N' Snappy Sauce is amazing! Being from Kansas City, you know they have BBQ down to a science! With a tiny bit of sweet, a touch of smoky and a little "snappy" zing, you'll want to put Sweet & Snappy's thick, rich, "stick-to-your-ribs" sauce on everything!
I love my monthly Degustabox and my July box is no exception! It was full of yummy snacks, sauces, and more! Some I am familiar with and some that I was anxiously trying for the first time. I love trying the new products each month and am enjoying the value I get from my Degustabox! I get to try new products and decide if I like them or not BEFORE purchasing at the store!
Are you ready to Sign Up for a Degustabox Subscription?
Sign up for a monthly subscription with Degustabox for only $19.99, which includes delivery. Receive your Degustabox every month filled with goodies (10-15 surprise products, many new to the market)! And, at this price, it is much less than you would pay in stores! It is a great value and a great way to try before you buy! If you decide it isn't for you, that's alright too! There is no commitment necessary. To cancel, just let them know before the 15th of the month. So, what are you waiting for? Go ahead and give Degustabox a try today!