I spend many long hours working on the computer. Not only does sitting lead to aches and pains, it is not good for my health. However, taking breaks and walking around is not always an option for me. I'm sure many of you can relate. So, what are you to do? Well, I am excited to tell you that I have found the perfect solution in the Flexispot M3B Standing Desk!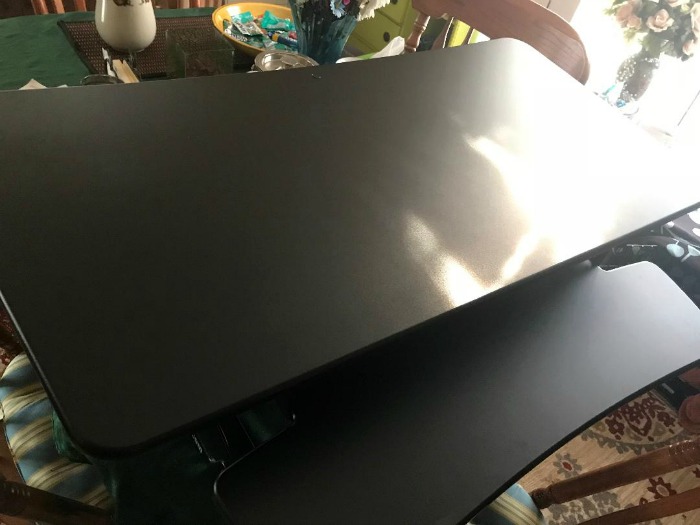 The FlexispotM3B Standing Desk allows me to easily shift from sitting to standing. This not only eases my sitting-related cramps and pain but also helps me be more productive! Let me introduce you to Flexispot and then we will take a look at this amazing find!
About Flexispot
At FlexiSpot, they believe there's a healthier way to work. They're passionate about transforming the conventional workspace into an active environment that supports wellness and productivity. Their commitment to wellness at work drives the design of every sit-stand workstation, height adjustable desk, exercise bike and ergonomic monitor mount they manufacture.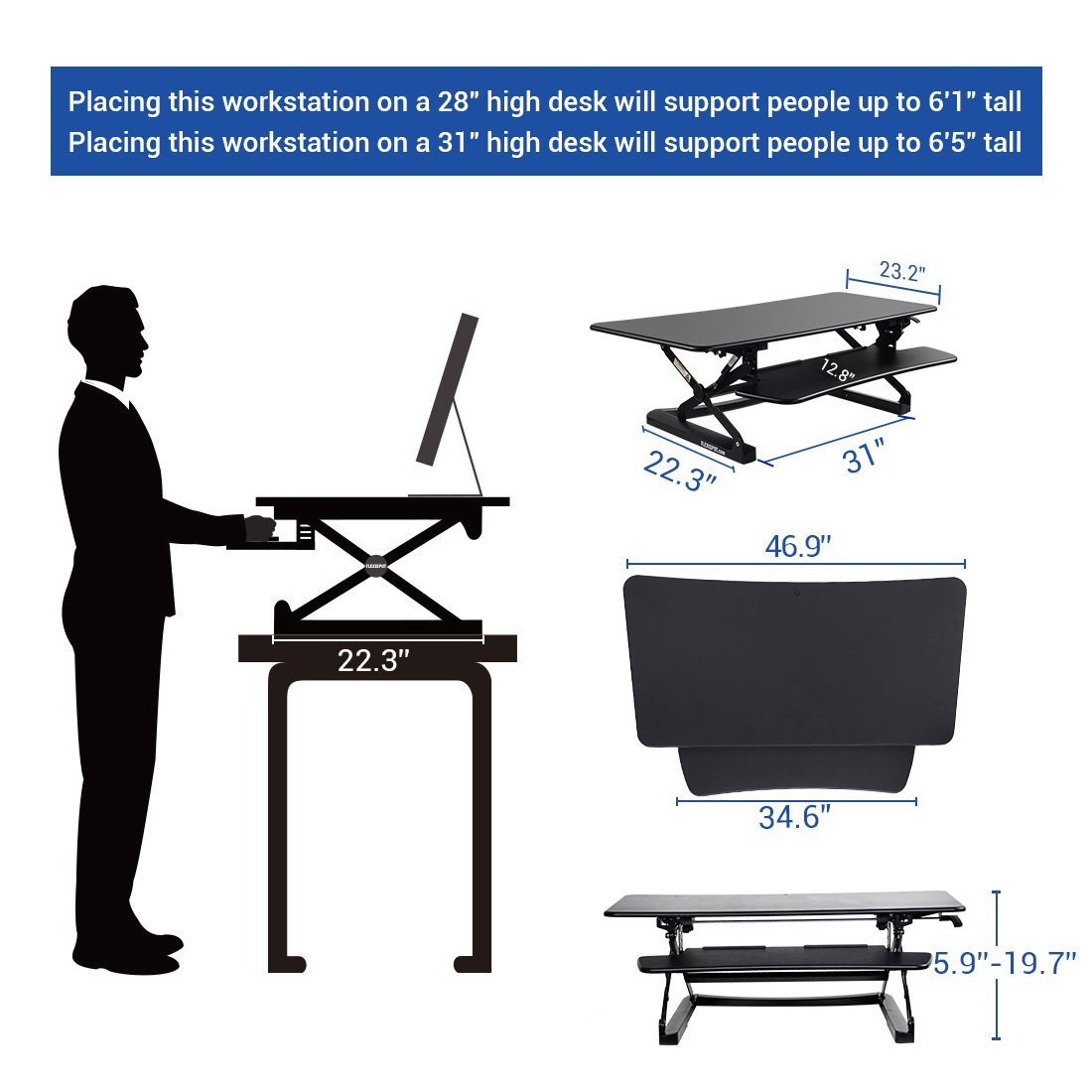 The Flexispot M3B Standing Desk has a spacious desktop space. The generous 47" width which allows you to support two screens up to 27".
It has a single-handle design which allows you smooth and easy adjustments to the height of the desk. You never need to use two hands or extra force like with some other brands.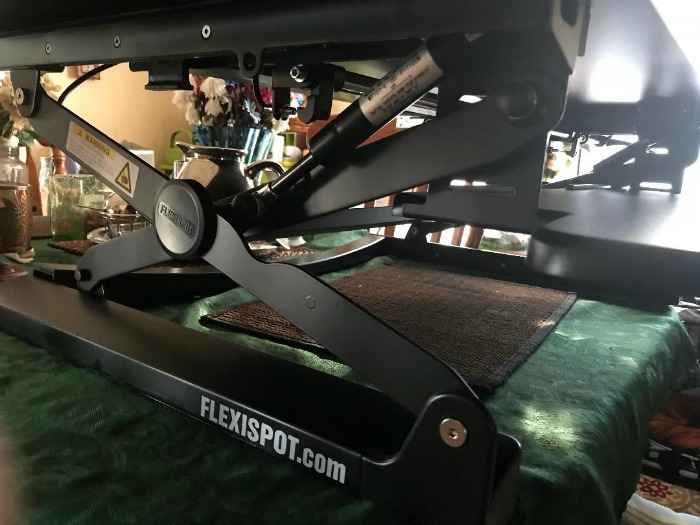 The Flexispot M3B Standing Desk sports a space-saving design that you will love. The straight up and down movement allows the workstation to rise and fold vertically. There's no need to make the spatial accommodations that may be required with comparable products.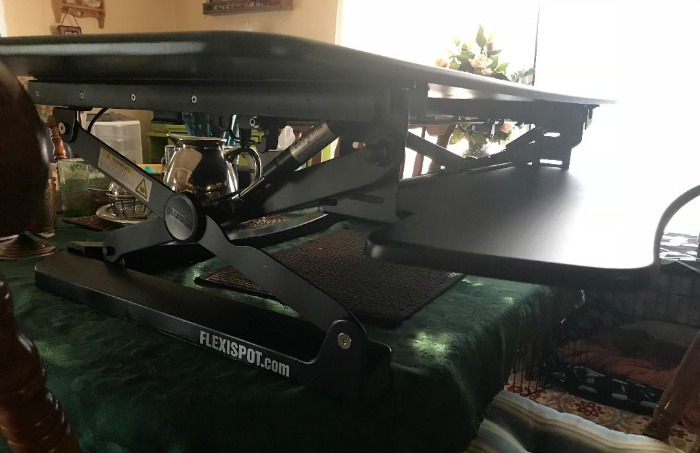 It also features a quick-release full-sized keyboard tray. It is able to easily accommodate a larger keyboard, mouse, and mousepad while the unique quick-release design allows you to quickly and easily remove it when you're performing tasks that don't require a keyboard and mouse.
Best of all, the Flexispot Standing Desk has ergonomic benefits for every height. Whether you're 5'1″ or 6'1″, you can comfortably shift from sitting to standing with 12 different height levels.
My thoughts
I have fallen in love with the Flexispot M3B Standing Desk! I love the spacious desktop and the option of either sitting or standing. Long days of being on the computer are no longer causing my neck to hurt or my legs to cramp and swell! When I start feeling uncomfortable, I can adjust to standing to help release some of the aches and pains! I never have to break stride in my work and in turn, this has helped me be much more productive!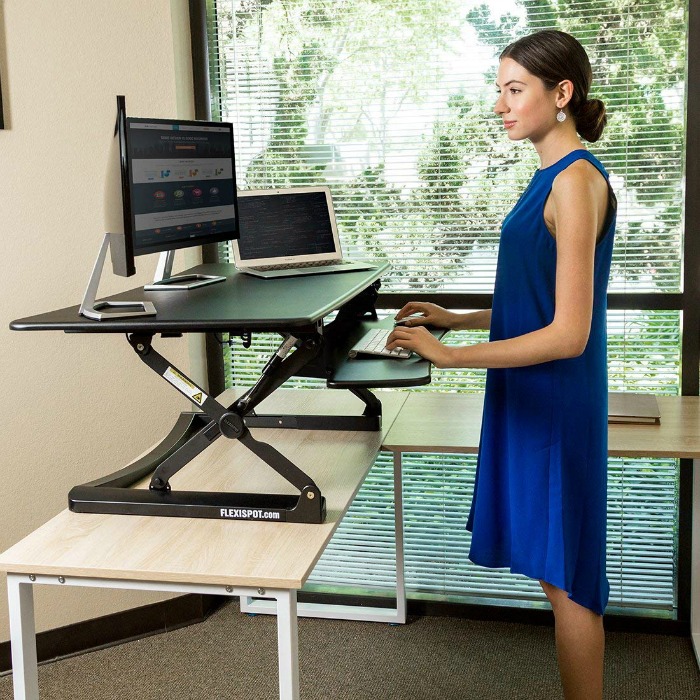 If you are looking for a way to create a healthier more productive work environment be sure and check out the Flexispot M3B Standing Desk! And, don't miss Amazon Prime day July 16th! Starting at 3 pm ET the Stand Up Desk Computer Riser with Quick Release Keyboard Tray will be 30% off making it only $244.99 (was $349.99)!
Connect socially with Flexispot