Not Just Any Old Day's "Your Special Day" Necklace #Review
This post may contain affiliate links or I may have received the product free in exchange for my honest review. See full disclosure for more information.
Do you have a special day you cherish and would love to memorialize it with a stunning piece of jewelry?
  Graduation is here for a lot of young students and giving them a piece to cherish for many years to come would be a unique way to show them how proud you are of them.  Not Just Any Old Day has designed a "Datesake" collection just for graduates.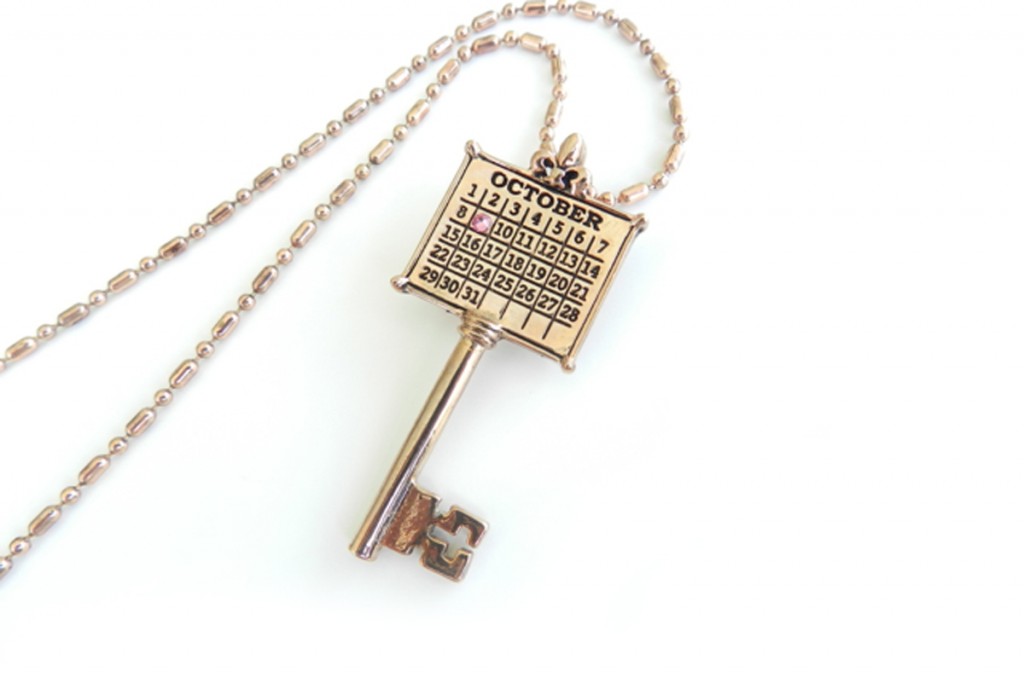 These unique pieces symbolize unlocking the possibilities that the future holds.  The "Graduation" Calendar Key is a versatile piece that can be used as a necklace or keychain making it a suitable gift for a guy or gal.  A "2014" charm can be added to display graduation year.  Select a crystal that represents a birthstone or school color to mark the graduation date on the charm or add an inscription on the back to make the gift even more personal. Don't know anyone who is graduating this year?  How about giving this to a special mom-to-be or new mom?  Or even that special someone on their next birthday?  I selected my daughter's birthday and gave this to her as a present earlier this month for finishing school with great grades.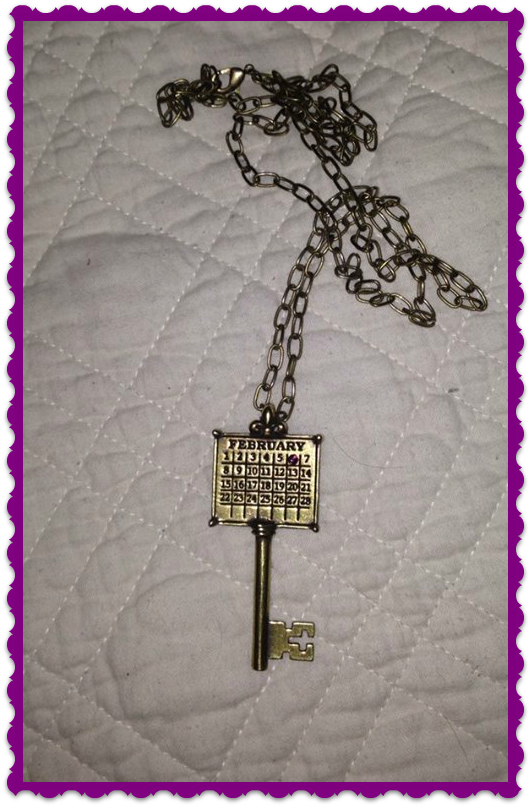 She doesn't wear jewelry too often, but since receiving this stunning necklace, I notice that she wears it a lot more.  It is a beautiful color and matches most any outfit she wears.  She loves this necklace and I am thankful for Not Just Any Old Day Jewelry for sending it to me.  It has put a permanent smile on her face and it really memorializes a special day in both of our lives, her birthday.  This is a piece that she can keep for a very long time and even share with her children some day.   I recommend you check out Not Just Any Old Day Jewelry and see all that they have to offer.  To Stay connected with Not Just Any Old Day,  please visit their website. You can also "like" them on Facebook and follow them on Twitter (@NJAOD), and Pinterest.   Disclosure:  I received a piece of jewelry from Not Just Any Old Day Jewelry to help facilitate this review.  Regardless, all opinions are 100% my own.