Swanson Health Offers Quality Gummy Vitamins For All Ages
This post may contain affiliate links or I may have received the product free in exchange for my honest review. See full disclosure for more information.
Are you looking for a gift for yourself or someone you know who is into wellness products? Swanson offers several products that you can incorporate as part of your overall wellness routine. The line of products they offer range from $9.99-$39.99, and are low in sugar, vegan, gluten free, and made with no GMO's or synthetic ingredients.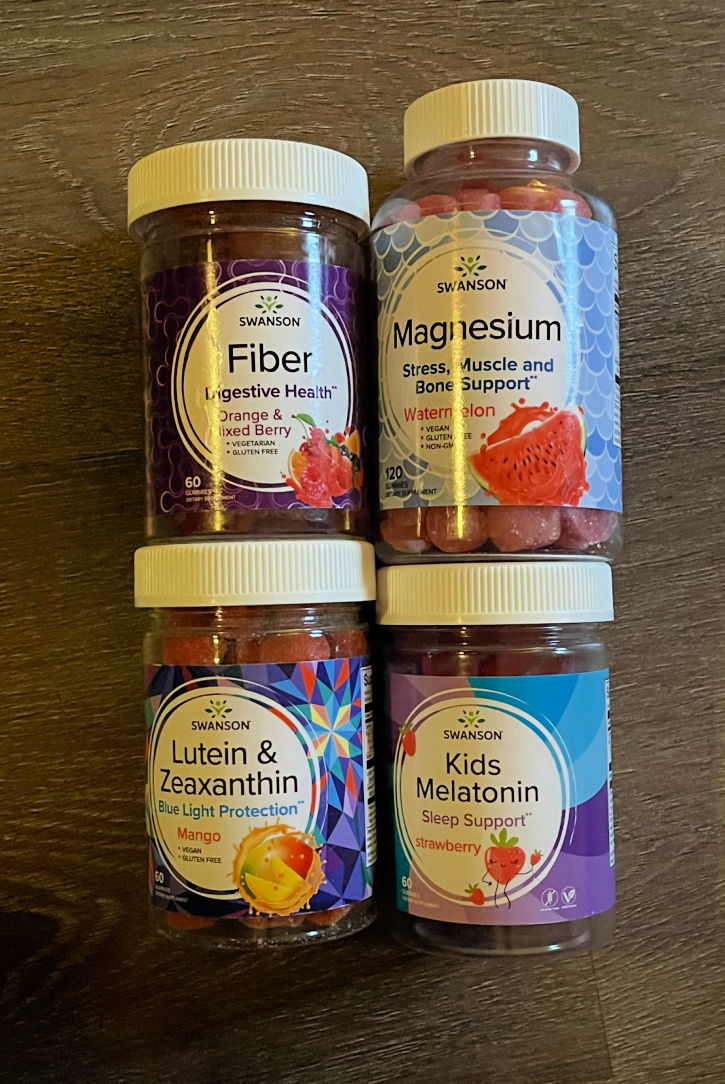 Some of our favorites include:
Chlorophyll Detox Gummies – Blueberry
($18.99): Not only does this vegan, gluten-free and non-GMO blueberry-flavored gummy help with digestive health and promotes detoxification, it helps bolster a healthy immune system. Feeling bloated and stuffed this holiday? Thank me later after ingesting one of these detox gummies.
Vitamin C Gummies – Orange
($9.99): Traveling home for the holidays and being in an airport is the ultimate hub for catching some type of sickness. Vitamin C is essential as it supports a healthy immune system as well as promotes overall enzymatic health.
Ashwagandha Gummies with Vitamin D – Passion Fruit Orange
($16.99): Formulated with Ashwagandha, which has been scientifically studied for its positive impact on feelings of stress and occasional anxiousness. The vegetarian gummy encourages a calm and relaxed mindset with a 4:1 extract of ashwagandha, essential for the nervous flier.
Swanson Health a trustworthy leader in wellness products since 1969, is helping you make overall wellness choices easier with their new line of gummies. Ranging everywhere from daily needs like the Adult and Kids Multivitamin Gummies, to specific areas where one may want a little extra support like the Strawberry Melatonin Gummies to combat insomnia and jet-lag and the Immune Boosting Gummies with Acerola, Zinc, and Vitamins C and D to keep you healthy during holiday travel.
Available on SwansonVitamins.com & Amazon.