Keeping Your Bathroom Elegant with These Tips
This post may contain affiliate links or I may have received the product free in exchange for my honest review. See full disclosure for more information.
Making your bathroom look and feel elegant is one of the great challenges of home design. If you're like most people, you spend a lot of time in your bathroom. So why not make it extra comfortable and special?
If you're thinking of renovating your bathroom to give it a bit of an edge and style, the following tips are worth exploring.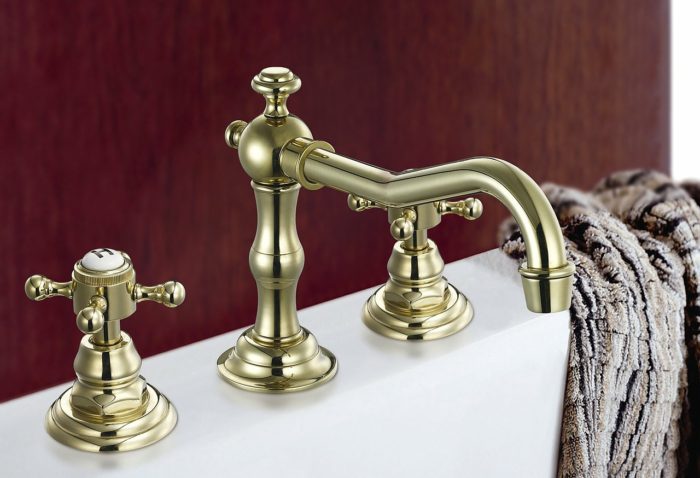 Custom Cabinetry
Too much stuff just lying around or laid out in the open can be unappealing to the eye. If you want to keep your space simple yet elegant, a great space saver is a full cabinet that offers maximum storage. Here, you can store your bath towels and mats, your bathroom essentials, and even hide unsightly electric plugs, cables, and cords. Install tall cabinets on either side of your sink, for example, to provide eye-level storage.
If you're worried that they may make your bathroom look crammed, try integrating mirrors into your cabinet doors. Mirrors are very good reflectors of light and will instead make your bathroom look larger and brighter. When working with a narrow or limited space, Pullman-style cabinetry helps cut off the bulk of your cabinet storage.
Install Your Own Bathroom Seating
Having a place to perch on is not only elegant but also practical. When you're doing your regular groom-up routine, having someplace to sit and get comfortable in makes the tasks a tad easier and more relaxing.
When choosing your bathroom seat, don't just pick one up based on aesthetics. Keep your bathroom theme in mind and the level of comfort that it will provide you. An ornately carved armchair makes for a regal centerpiece in a lavish bathroom setup.
A stuffed ottoman makes a comfy throne if square footage isn't a problem. And even a simple garden stool can complete a minimalist ensemble. It's a simple addition that can instantly transform a room.
Tidy Up
While it may be convenient to simply keep your personal things and bathroom essentials lying on top of the counter, keeping your space neat and tidy is a simple way to glam up your bathroom space. But what if there's no more room left for huge storage cabinets? In this case, simply putting your ends and odds in containers quickly solves the problem.
For example, instead of putting your soap in the sink, store them in a soap dish. Cotton swabs can be placed in a mason jar, and your toothbrush can be neatly kept in a tumbler. Having a designated space for each trinket cleans up the space and gives it a more organized look.
Invest in Beautiful Rugs
Bathroom mats are one of the easily forgettable pieces of the bathroom space. A lot of people tend to choose a neutral color or non-aggressive print for their bathroom mats so they easily blend into the rest of the design. But if you want your ensemble to look extra punchy, a striking bath mat or rug can make all the difference.
Many design enthusiasts even forgo of the traditional bathroom mat, instead opting to invest in pricey Persian or Turkish rugs. Of course, there are other more economic alternatives such as tufted wool rugs. You can even go all creative and explore DIY projects that are fun to make and promise beautiful results.
Mirror Up!
Mirrors are a bathroom staple. But a lot of folks just go along their builder-grade looking glass for years without much thought. For a classy bathroom look, the mirror is one of the easiest pieces you can spruce up to achieve the desired look.
Add a bit of character to your old mirror by adding gilded frames, or hang them in style. You can also convert your cabinet doors into full-size mirrors. They create the illusion of a bigger space, and their reflective power provides a brighter bathroom interior.
Ergonomically Designed Bathroom Fixtures
You don't have to break the bank to upgrade your bathroom fixtures, especially if you're doing a full renovation. If you're thinking of changing your old toilet or adding a bathtub, opt for ergonomically designed bathroom fixtures that are not only elegant but also practical.
For your toilet replacements, macerating toilets are an easy choice. They are cost-efficient and are cheaper to install, as compared to traditional toilet designs. The cost of bathtubs depends on the type of material used. You can choose between acrylic, steel, or cast iron, or if you want higher-end options, cultured marble tubs.
Choose Brass
One of the easiest hacks for making small spaces look expensive is to incorporate brass elements into your design. Metallic designs like brass function in the same way as mirrors do. They are good reflectors of light, and the extra sheen gives the whole space a brighter look.
Adding a brush of brass to replace your faucets or line your mirrors and coating your bath pipes or your lamp elements gives them an instant leg up above the average look.
Doll Up Your Walls
Your walls can make or break your bathroom interior design. It's so easy to totally change the look of the whole space with just a change in your bathroom wall paint. So if you want an almost-instant change, consider changing your bathroom wall design.
Go bold with huge bathroom prints for an artsy, stylish look. You can make use of ceramic tiles if going full marble isn't possible with your budget. Or you can design your own by going the DIY route.
You can also check ada bathroom grab bars online if you are searching for bathroom grab bars.
Light Up
Nothing says elegant like a well-lit bathroom does. No matter how limited the space you're working with, if you have sufficient light, especially natural light, funneled into your bathroom interior, you'd have half the work done.
A good bathroom lighting easily highlights the elements in your interior and makes any time spent in your personal space more calming and refreshing. So if you ever think of remodeling, consider getting a more generous window or a window treatment that allows you better control of how much light you'd be able to let in at any time of the day.
Another great idea is to put up sconces on either side of your mirror. This makes bathroom use at night easier than using overhead lighting and offers a delightful elegant look with little to no cost.
Final Word
The bathroom may be the smallest room in the house, but it's also one of the most challenging—and often expensive—areas to spruce up. So make wise use of your money, and see to it that any improvement project you'll undergo gives you the satisfaction and elegance you're going for.