Keeping Your Team Of Technicians Productive And Efficient
This post may contain affiliate links or I may have received the product free in exchange for my honest review. See full disclosure for more information.
The success of your business can often be tied directly to how much time, effort, and resources your team wastes. When that team shares an office with you, it's easier to avoid those inefficiencies and keep things efficient. How about when they're working remotely, however, or when they're out on the road, doing jobs miles and miles away? How do you keep them streamlined and enable them to do their best work while getting rid of any slack? Here, we're going to look at a few tips that may help you do that for teams of plumbers, electricians, HVAC technicians, and other trade workers.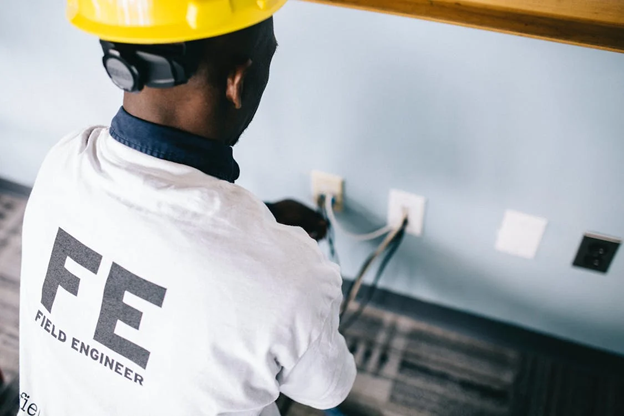 Standardize your training process
When you welcome new members to the team, how quickly you can get them out into the field and working can make a big difference in your profits. The time it takes you to make them full-fledged technicians, plumbers, electricians, or otherwise should not be rushed, but you should make sure that you're always helping them reach that next step where they can offer more productivity for the team. Of course, one way to do that is to outsource some of the processes, working with training teams who can help get your newer team members ready for work more quickly while making sure they're not cutting any corners.
Use KPIs to measure work efficiency
Your use of key performance indicators can make a big difference in how easy it is to actually identify what kind of work is getting done. You can use KPI tracking tools to evaluate your team but this has to be done with care. When it comes to the actual work that your team does, efficiency isn't just about getting jobs done as quickly as possible. After all, good plumbing, HVAC, or electrics work isn't about quick work, it's about effective solutions and fixes. Instead of measuring by time, you can measure by things like revenue gained, fixed and variable costs, as well as business growth for the whole business.
Train a little sales into your technicians
You won't find, hire, or train technicians for their sales skills. However, you could be missing opportunities to further convert your customers or future visits by not equipping them with the skills to close deals that are better for the business. Aside from being able to fix the customer's problems and meet their needs, opportunities will arise when they're able to provide additional services. A repair could become an appliance replacement, for instance. Of course, upselling customers who don't need it isn't doing to do you any favors in the customer satisfaction part, but you could offer some sales training to your team to help them close the deals that they do have the opportunity to do.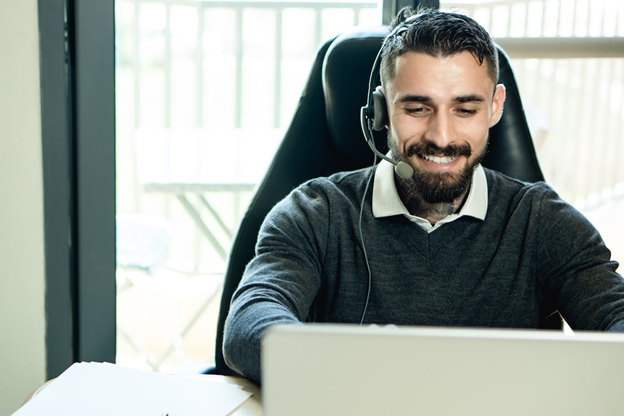 Have a dedicated point of contact for customers
Of course, while your team can always nudge customers in the right direction, they should not be treated as the front line of the sales team of the business, by any means. Instead, you should ensure that you have a customer service representative at the ready, there to be the face of the business. These are people who are specifically trained to keep your customers happy while being able to provide helpful information and arrange the services that they want. You can support them with tools like customer relationship management tools, as well, that can keep track of your clients, their details, and your work history with them so that you can maintain a degree of consistency with them.
Keep an eye on your time
If you're out in the field, then one of the best ways to see where you're wasting time is to actually track your time and how you spend it every day. There are apps like Toggle time tracker for mobile devices that can help you identify how much time you're spending on tasks, as well as where you might be wasting time. You can encourage your employees to make use of these tools as well. After all, cracking down on wasted time shouldn't be treated as a disciplinary measure, but a cooperative one, that helps your team be more productive, and avoids the slog of spending more time doing nothing when they could be making better use of it.
Help customers book more easily
Just like your technicians and your customer service representatives can help you close sales that you might otherwise miss, your website can do much the same as well. A lot of people look to book directly online, but there are still plenty of HVAC, plumbing, and electrics websites that don't make it easy to do just that. You can create an online booking and job scheduling experience that allows your customers to more quickly see when they're able to get a professional out to their property, and you can even offer general quotes on specific services as well. If you can enable your customer to book via your website, social media, or phone, you can make it a lot easier to convert more of them.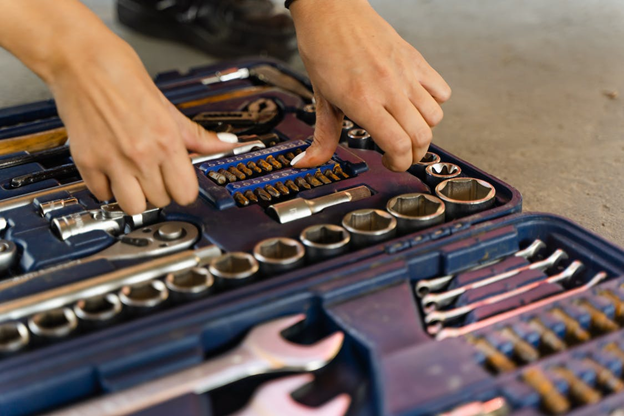 Keep your inventory managed
The tools, parts, and materials that your team works with are going to play a big role in their efficiency. Create the proper storage place for these things and an inventory management system like Sortly can ensure that you are always aware of what inventory you have, where it is, when you're running low, and more. You can make sure that you're not going to misplace any parts or tools, you can keep an eye on pieces of equipment and when they need to be serviced and replaced, and you can keep your workers updated on whether or not you have a given part in storage. Access to a streamlined and well-organized inventory can cut down on a lot of wasted time, indeed.
Streamline your command center
If you run a head office that your workers are going to keep in touch with, then there are tools that you can use to connect to your team and make your processes and workflow a lot smoother. With the help of tools like Buildops field service management software, you can remotely manage things like scheduling, dispatch, invoicing, customer management, and accounting all from one piece of software. These systems can work via the Cloud, meaning that your workers can individually input data from the jobs they complete, and the database is going to stay up to date. Having one place to manage much of your admin and service management can cut down on the reliance on a bunch of disparate tools.
Track them on the road
Depending on the service area that your team covers, your business could pay for a lot of traveling on the road. While you don't want to incentivize cutting corners that could potentially be unsafe, you do want to ensure that your team does not spend overly long in traffic, nor that they waste time with unnecessary stops and pauses. GPS fleet tracking from providers like Motive can help you further streamline your dispatch and scheduling, helping you choose more efficient routes and ensuring that you send the team members that are closest and most available to any job. It can also help you better track employee time, keeping them accountable and ensuring you're not wasting money.
Understand the need for low points during the day
The drive and need for better productivity in your team can often go a little too far. We can forget that we're working with human beings. Aside from the need for breaks, which should always be accounted for, it's important to understand that people generally have levels of motivation and physical capability that change during the day. Our energy levels dip and spike. You can get to know when your team members are at their best and schedule their work flexibility so that you're relying on them more during those more active hours, then giving them time for more passive work when they're not at 100%.
Make communication more efficient
Sometimes, you need to be able to get a line on one of your workers or teams. While the above tools can streamline a lot of the data that needs to be sent back and forth, you want to make sure that you can reach them when you need to. Giving them a call on the phone is one way, but with tools like Slack communication software for business teams, you can tie all of your communications, be it IMs, calls, team meetings, and more, into one space. That way, it's a lot easier for everyone to keep track of conversations and information that is relevant to them. You can make sure that you have one uniform way to keep in touch with the whole crew, too.
There are plenty of other tweaks and changes to be made to ensure that your team stays efficient on the road and on the job. Keep an eye out for those signs of waste and think about what you can do to eliminate them.