Kids Can Stay Connected with KidiGo Walkie Talkies by VTech! #MegaChristmas19
This post may contain affiliate links or I may have received the product free in exchange for my honest review. See full disclosure for more information.
Do your kids like to go on adventures with their friends around the neighborhood? Need a way for them to keep in touch with each other while they are playing hide and seek or on a rainy day they can go to different places in the house and talk with each other. These new KidiGo Walkie Talkies from Vtech will make a great gift for the upcoming holidays!
Get ready for "Mission: Fun" with these kid-safe, two-way radios. Keep in touch anywhere within a 500-foot range with a digital connection that's clear and secure, preventing outside walkie talkie users from joining in.
Send animated messages back and forth, play four two-player games between devices or connect and talk from a distance. These walkie talkies take adventuring to a whole new level!
About VTech: 
VTech is a world leader in age-appropriate and developmental stage-based electronic learning products for children. As a pioneer in the learning toy category, VTech develops high-quality, innovative educational products that enrich children's development and make learning fun. With a rich, almost 40 year history, VTech has not only established itself as a learning authority but also consistently remains at the forefront of innovation with multiple award-winning products. The company also has a broad range of award-winning infant and preschool products available in 25 different languages worldwide, with more than 100 new products introduced every year. VTech was awarded a prestigious 2015 Toy of The Year (TOTY) Award for its Go! Go! Smart Animals® Zoo Explorers Playset™. In order to further strengthen VTech's position as a learning authority, the company's Expert Panel, with esteemed experts in reading, language arts, science, math, and child development, consult on new product introductions.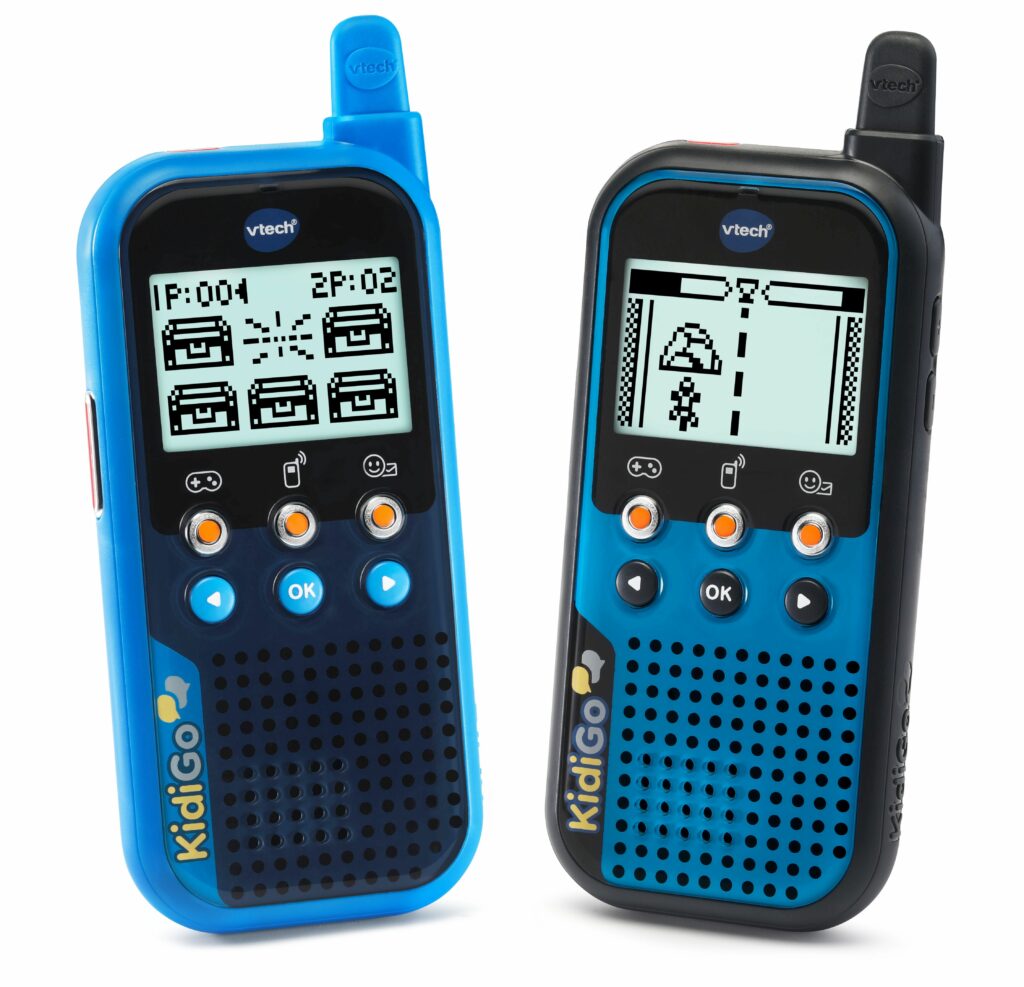 chat up to 500 feet away over a secure, digital connection that keeps conversations safe

High-quality walkie talkies feature a large, backlit LCD screen that lets little adventurers also send preset animated messages

Choose between four different two-player games for real-time gaming between walkie talkies

Includes a signal strength meter so you know how strong the connection is between the two units

Intended for ages 4+ years. Requires 6 AAA batteries. Batteries included for demo purposes only, new batteries recommended for regular use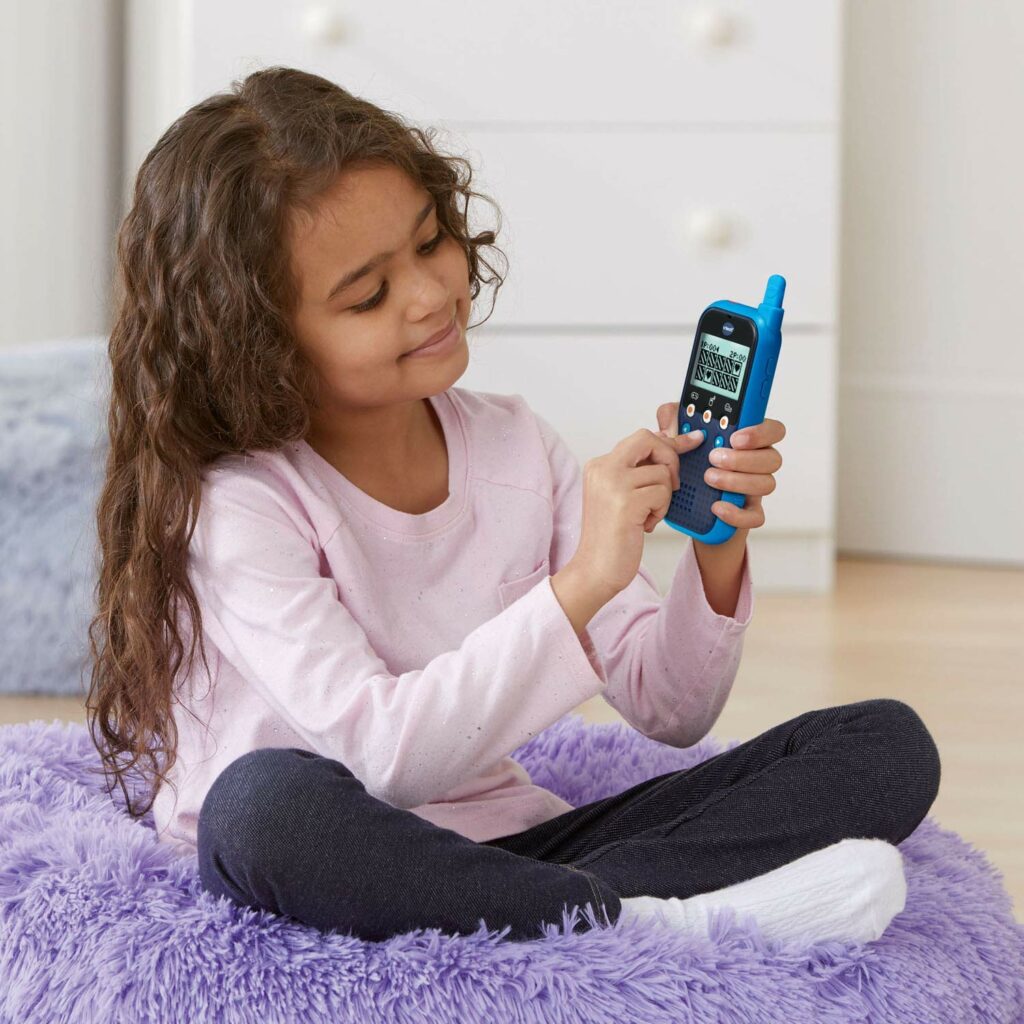 You can purchase KidiGo Walkie Talkies on Amazon, Walmart and other retailers.
You can stay socially connected with VTech on their latest updates: 
_______________________________________________________________________________________________
We have added this product to our 2019 Holiday Gift Guide.