Are you looking for a unique, personal gift you can give you sweetheart this Valentine's Day? Dive into the delectable taste of La Maison du Chocolat's Valentine's Day Collection.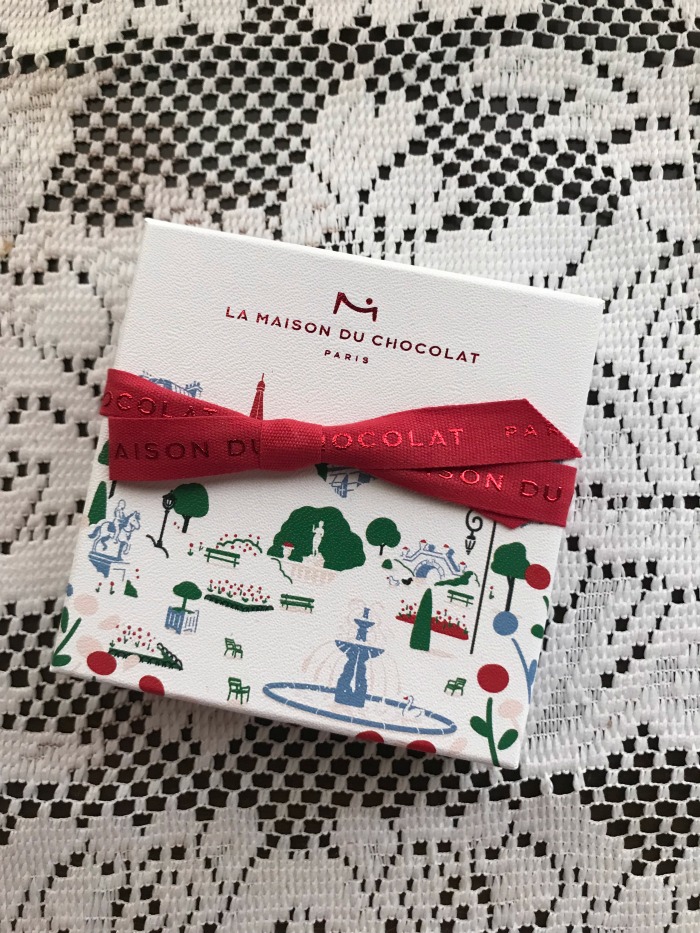 La Maison du Chocolat's Valentine's collection is a stylized study in Parisian landscape architecture. Nicolas Cloiseau sets the stage for strolls through Paris' verdant pathways and hidden ponds, from rows of linden trees to the orangeries of the gardens. Tenderness is infused into this year's Valentine's Collection depicting the City of Lights in a beguiling melody of fragrances and flavors.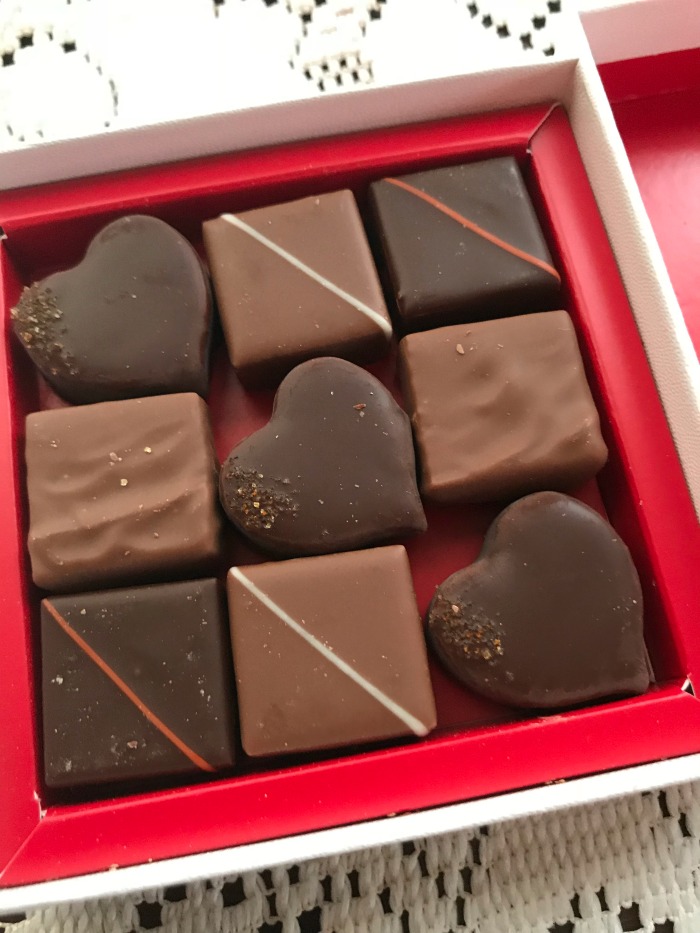 This tasty box includes 4 tantalizing flavors, including:
Orangeraie
Dark chocolate ganache features an orange/blood orange infusion to underscore the nuances of the citrus' finest flavors. The ganache is gently stirred with both the citrus' juice and the zest to awaken the crisp, bubbling notes of the finest chocolate.
Fruity Jasmine
With its more moderate tones, the fruity sensation of a sweet mango gelée, mixed with a subtle dash of vanilla, is juxtaposed to the delicate undertones of white jasmine flowers.  In a rich, creamy ganache the fruit and infused flowers are enhanced with salty a touch of caramel.
Lemon Tilleul Honey
With a sweet rush of milk chocolate, the floral symphony of Parisian linden trees envelop our palates with delicate flavors.  The sour melody of the lemon juice complements the herbal whiff of the ganache and leaves room for the creamy notes of honey.
Zested Ginger
Just imagine Parisian energy coded into short sequences. Ginger and lemon tones alternate each other in a dark almond praliné with accents of caramelized nuts. The spicy, peppery rush of one shakes up the acidulous side of the other in an exhilarating pairing, which is sure to be noticed.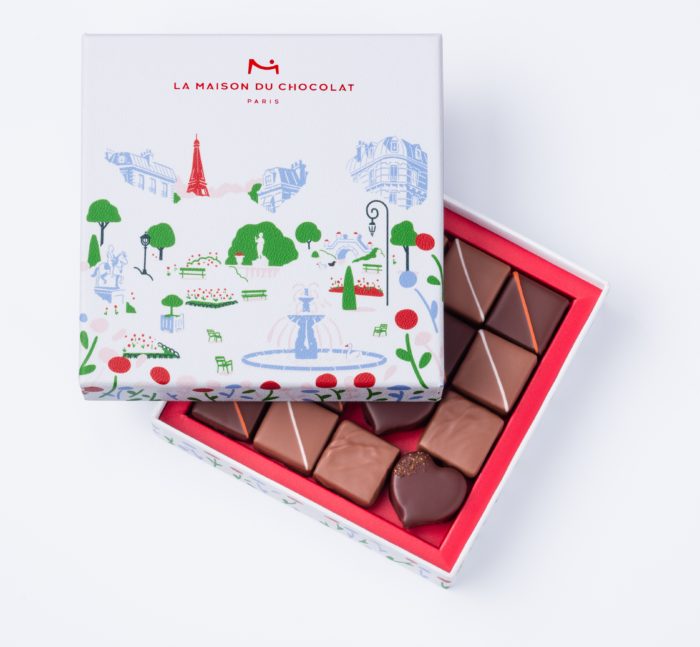 You want to talk about indulgence??!! This box may be petite in size, but it is grande in flavor and excitement. Both sets (9 & 16 pieces) are available online starting January 24th and make the most exquisite Valentine's Day gift for your love. Pick up several sets today for yourself and all of your Valentines.
---
Stay connected socially with La Maison du Chocolat and see what awe-inspiring decor they come up with next.