Let All The Worries and Stress Float Away with Organic Aromas Nebulizing Diffuser
This post may contain affiliate links or I may have received the product free in exchange for my honest review. See full disclosure for more information.
Mother's Day is right around the corner and what a great present for your Wife, Mom, Grandma, Yourself or that special person in your life is a Nebulizing Diffuser from Organic Aromas. She will love this for days and years to come!
Essential Oils are great to just sit, close your eyes and just enjoy the wonderful aromas that comes from diffusers. Maybe put on some calming music, and letting all your stress float away! You can purchase your very own Diffuser from Organic Aromas. With their multiple essential oils to choose from I am sure you will find the one that you will enjoy over and over again. I love the smell of lavender. Which one will you choose?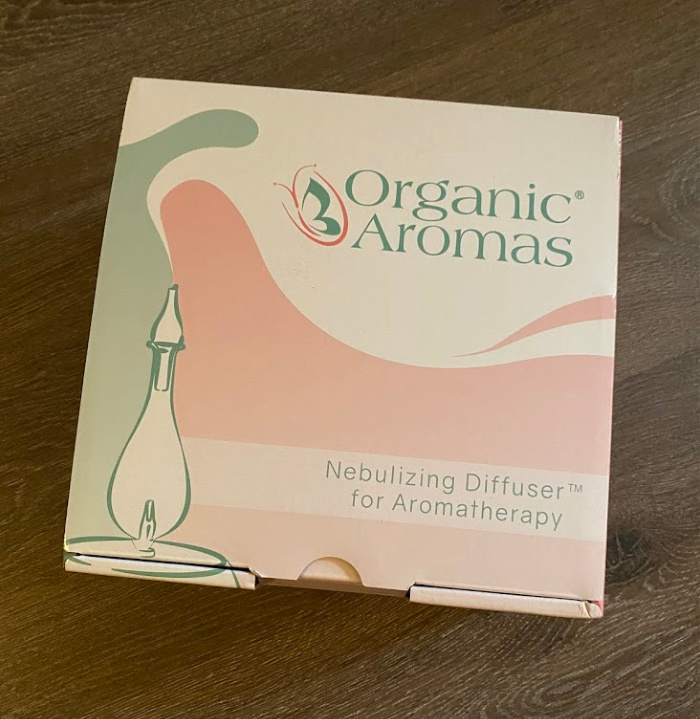 About Organic Aromas:
Organic Aromas was founded on the principles of hard work, innovation and the genuine care for the well-being of our customers. We seek to offer the best, most high quality products and support them with great after-sales customer service. We practice strict quality control methods and employ comprehensive testing procedures on both our diffusers and our essential oils in order to guarantee a top-notch customer experience.

Organic Aromas recognizes the need for integrity, consistency and honesty in everything we do and is committed to going the extra mile to make people happy and satisfied. We possess a corporate culture steeped in strong business ethics, ongoing improvement and the undying desire to help improve the life of others in a significant, important and sustained way. Organic Aromas is doing good business for everyone and for the long term. A tireless pursuit of excellence, conscience and always doing the right thing is what our company is all about.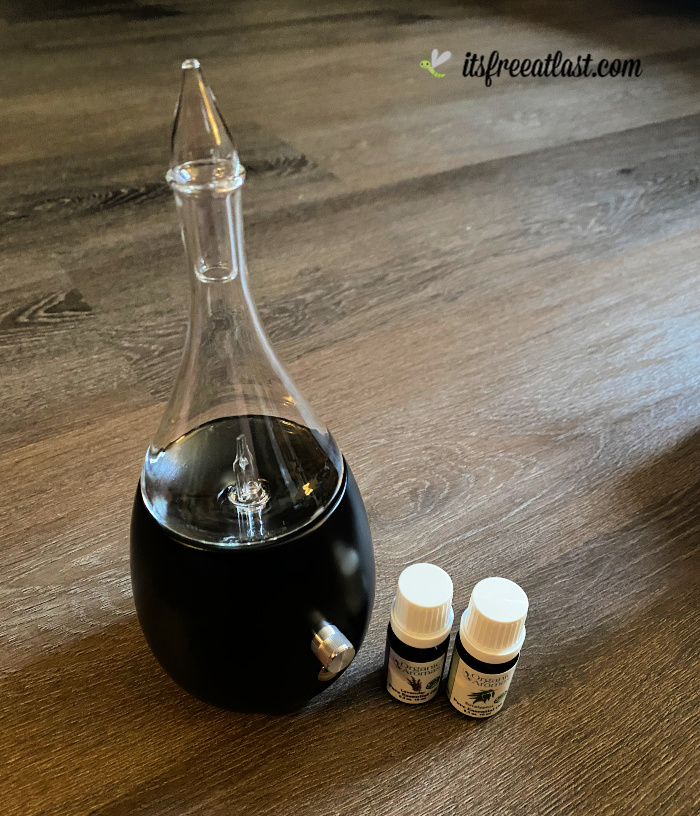 The Nebulizing Diffuser® by Organic Aromas® offers the most effective dispersal and the most complete rendering of both the natural scent and the therapeutic properties of 100% pure, organic essential oils on the market. This unique device is entirely safe, extremely quiet, makes no mess, requires no heat and does not use any water.
Both beautiful and powerful, this one of a kind aromatherapy instrument is perfect for individuals, professionals and businesses alike. Using nothing but pressurized air and a combination of delicately hand-blown pyrex glass paired with an elegant hand-crafted plantation hardwood base, this nebulizing essential oil diffuser is the best choice for those who wish to experience the fantastic aroma and full health value of only pure essential oil.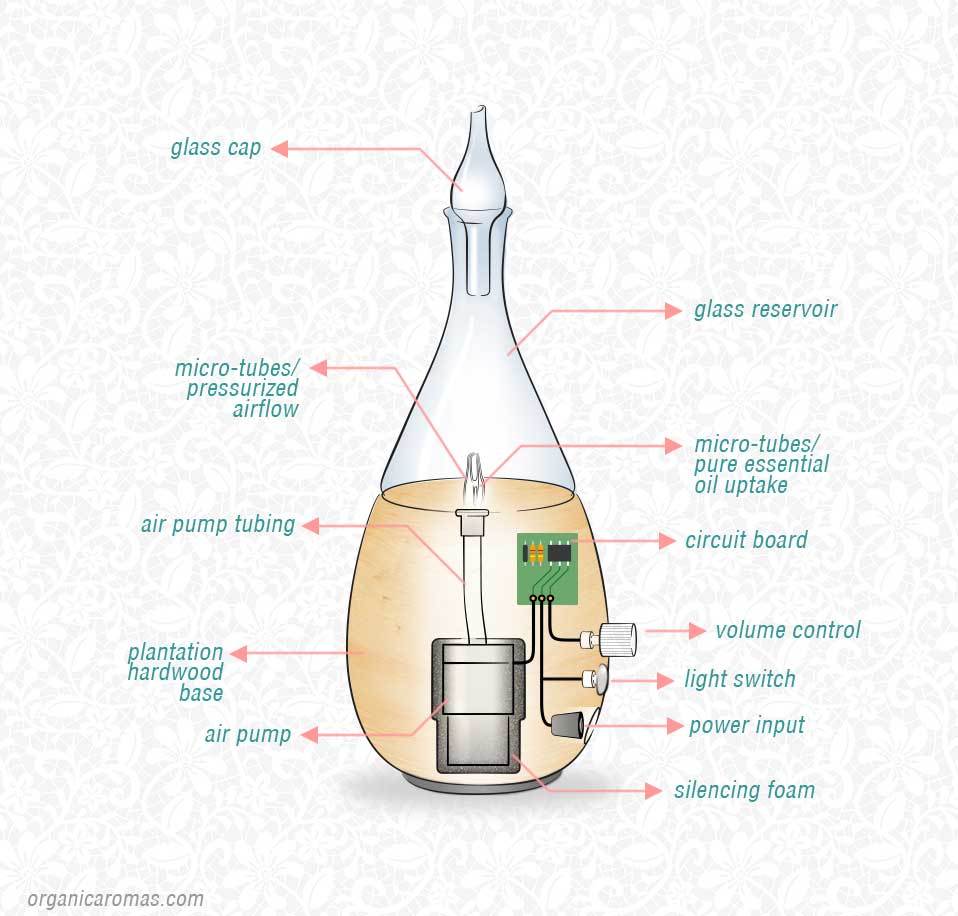 Learn how easy it is to clean and take care of your new Nebulizing Essential Oil Diffuser Here.
Purchase your very own Nebulizing Diffuser on the Organic Aromas Website.
Stay Socially Connected with Organic Aromas for all their latest products releases: