Loads of Delicious "New-to-Me" Goodies in May's Degustabox! #DegustaboxUSA
This post may contain affiliate links or I may have received the product free in exchange for my honest review. See full disclosure for more information.
I was so excited to see my May Degustabox! Well, it is always a welcome surprise gift, but this month was particular special for me! It held so many delicious new goodies to try that I was squealing in delight, as I sorted through them! I love all the products, but when there is something new to discover, it is like un-earthing a new discovery! May's Degustabox held 12 tasty items for me to savor and I have been cooking up a storm!
If you haven't heard of the fun Degustabox yet, you have got to check this out! Each month you get to enjoy 9 to 14 full sized products, many of which are brand new and not in the shops yet! It is a great value with over $30 worth of products packed in for only $9.99 month!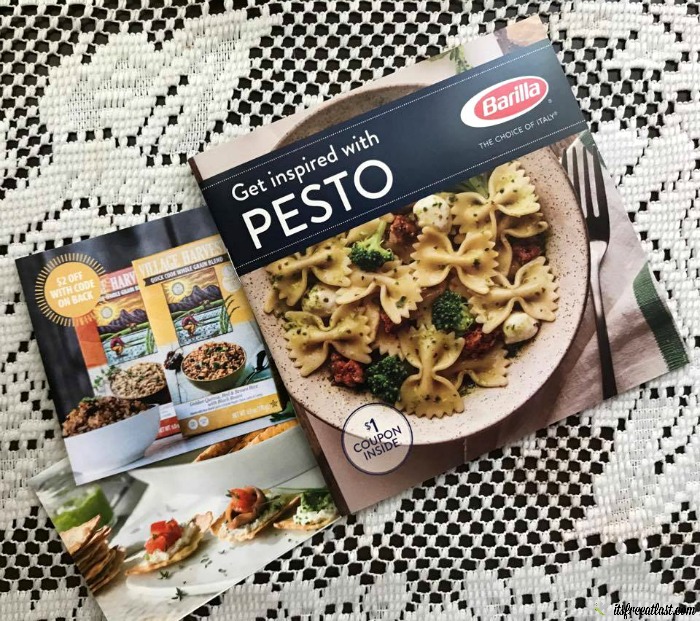 In the May's Degustabox, there were lots of featured items from pastas, sauces, soups, breadsticks, cookies, etc. Like I said, I have been cooking up a storm and enjoying delicious meals, snacks, and drinks!
Let's check out all the Delicious Goodies Packed Inside the May Degustabox!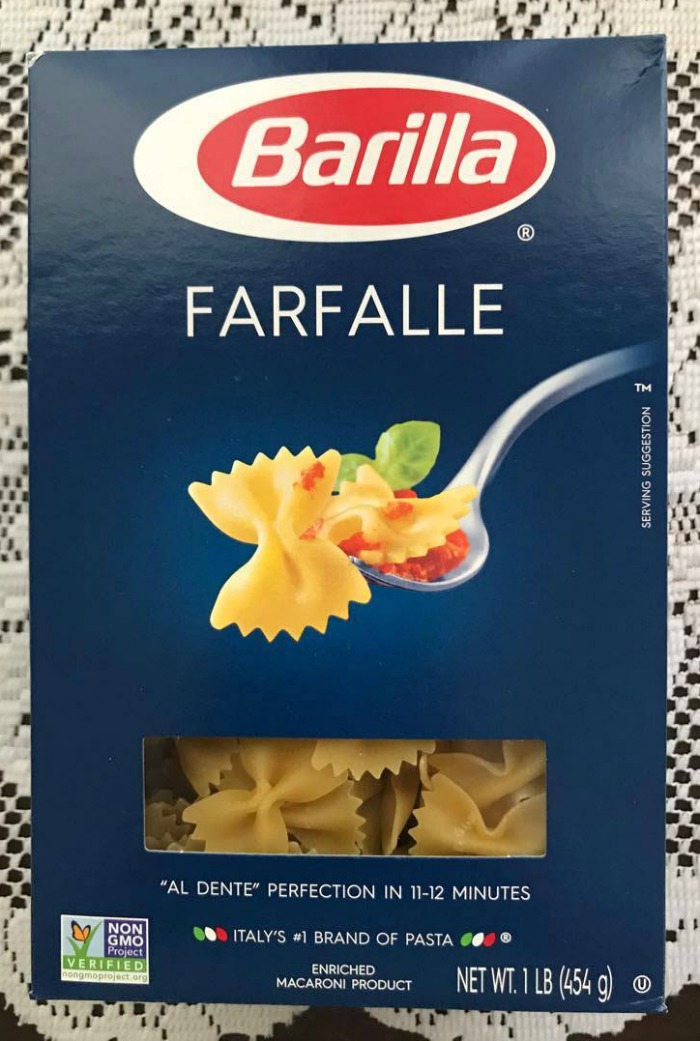 Barilla Farfalle Pasta
I love pasta and was excited to find a box of Barilla® Farfalle Pasta in my box! Barilla pasta is made with the highest quality semolina (wheat) and durum wheat flour, for a great taste and perfect "al dente" texture that the everyone will enjoy. Perfect for all your recipes and I love that it is made with Non-GMO ingredients!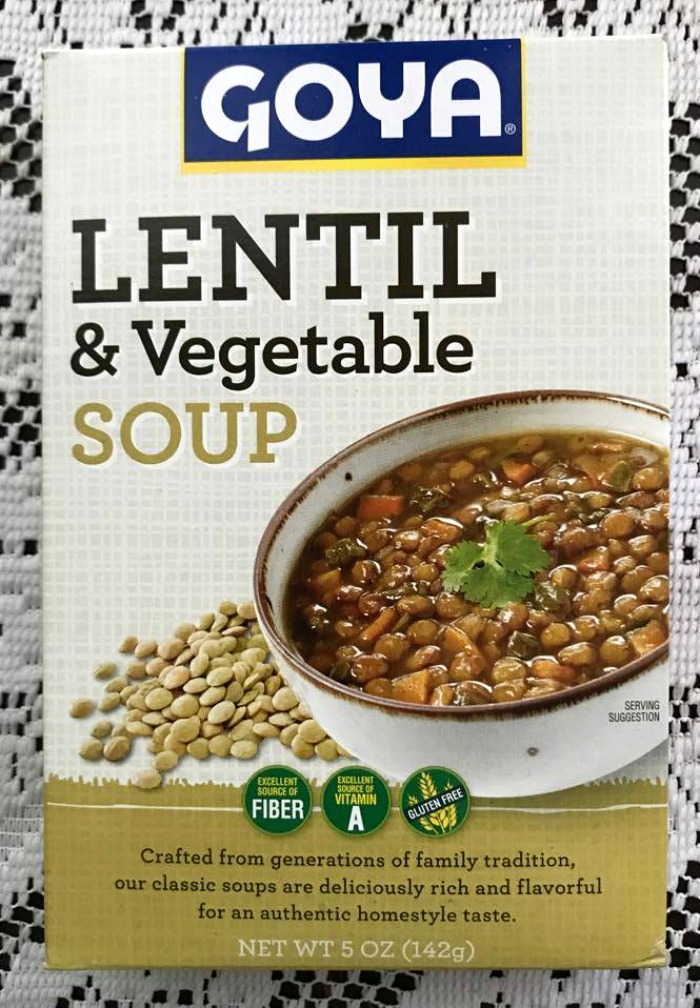 GOYA Lentil & Vegetable Soup
I had never tried this delicious Goya Lentil & Vegetable Soup, so I was particularly excited to get to try it. The Goya Lentil and Vegetable Soup is deliciously rich and flavorful for an authentic home-style taste. It was definitely a favorite in my home!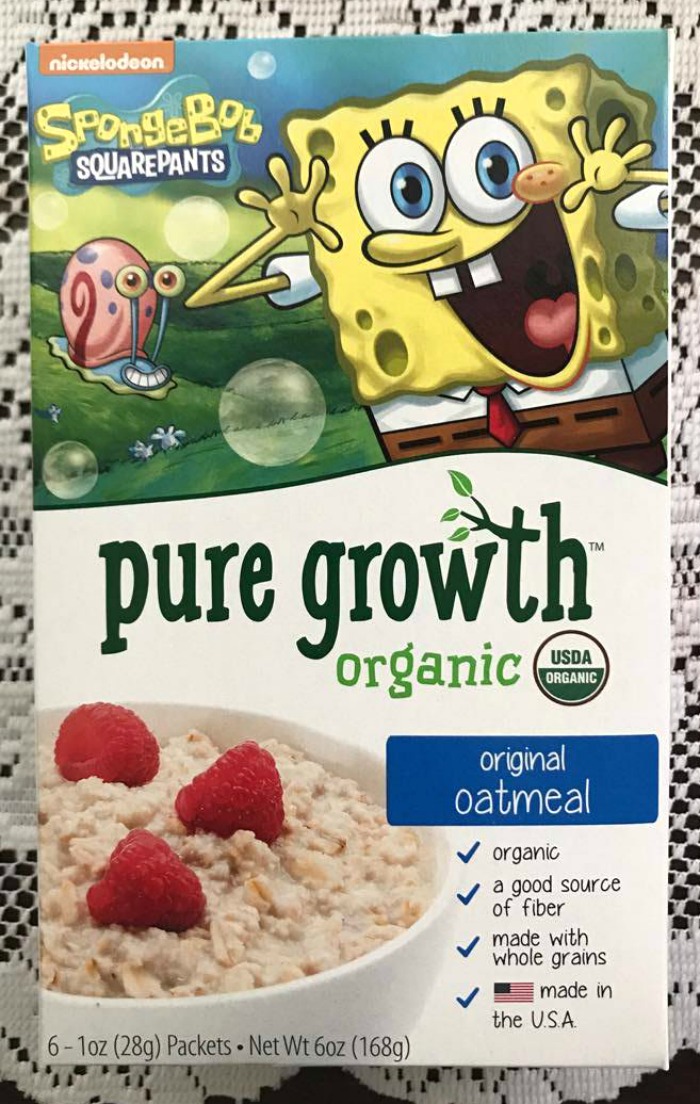 Pure Growth Organic – Original Organic Oatmeal
Oatmeal is a favorite breakfast food in my home. However, this was my first chance to try Pure Growth Organic Oatmeal and I have to admit is amazing! It is made in the USA with 100% organic ingredients and comes in three classic flavors (Apples & Cinnamon, Maple & Brown Sugar, and Original). There is a flavor that all your family members will love! You can make it straight from the packet or add your favorite fruits, nuts, or butters to jazz it up or pack in extra protein.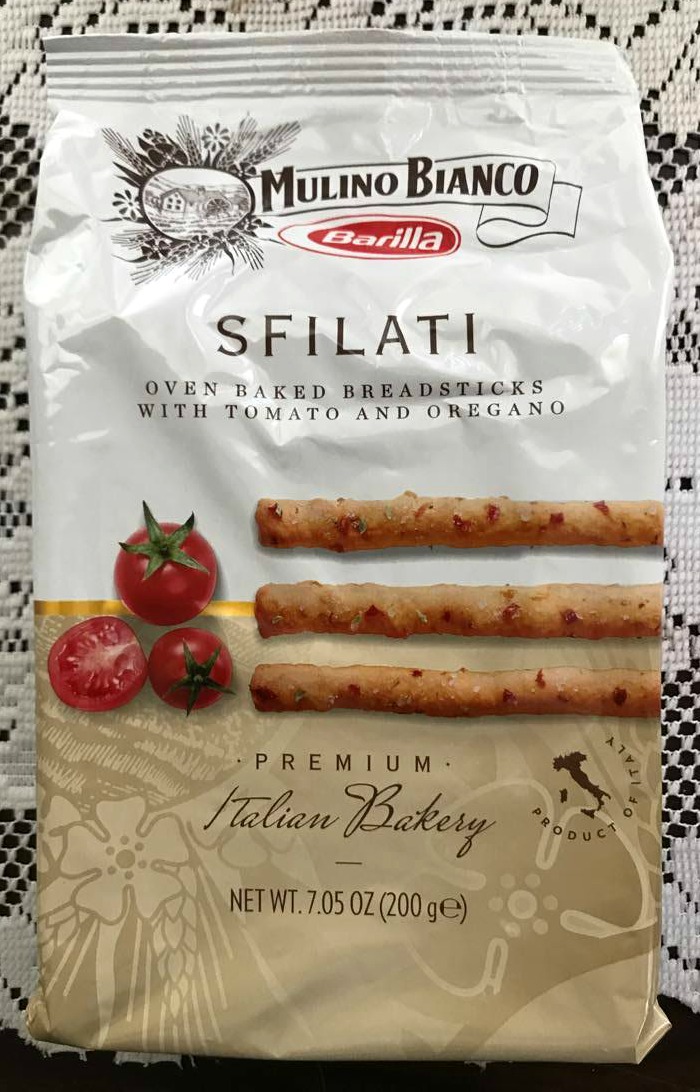 Mulino Bianco Sfilati Tomato & Oregano Breadsticks
We serve breadsticks a lot with a variety of dishes from soups, salads, spaghetti, etc. These delicious Tomato & Oregano Sfilati from Mulino Bianco brings together the delicious combination of Mediterranean flavor and baked crunchiness of traditional Italian breadsticks. They are perfect for appetizers and as a side for all your dishes.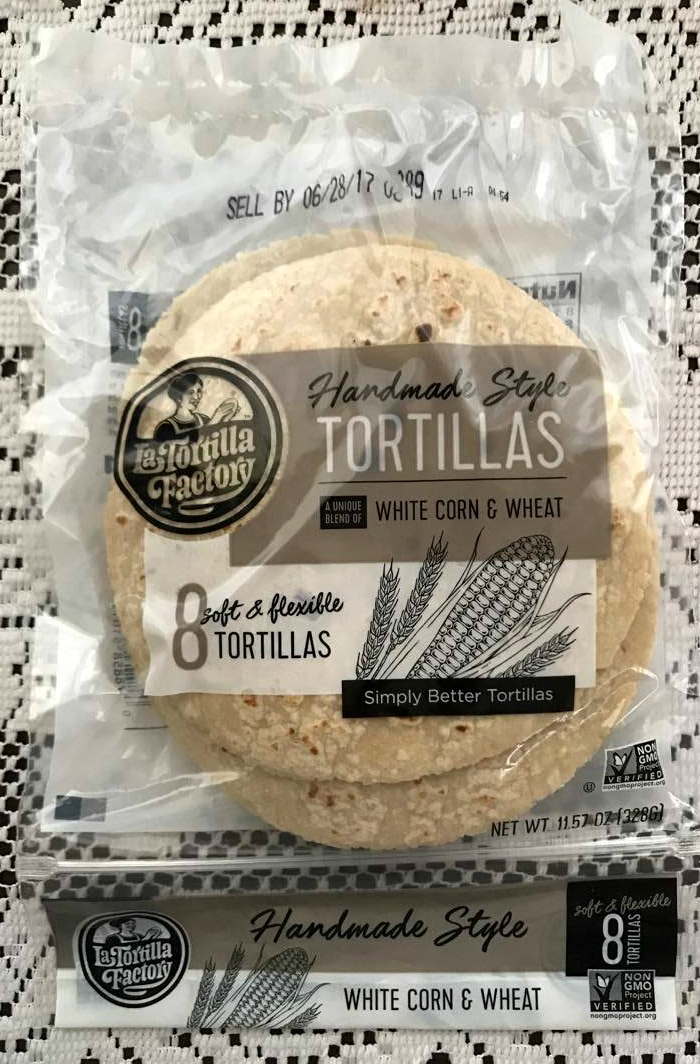 La Tortilla Factory – Hand Made Style White Corn & Wheat Original
Tortillas are another fav in my home! From tacos, burritos, to wraps – they are a staple. We especially love them for wraps for a variety of different meals. These La Tortilla Factory tortillas are a unique blend of corn and wheat flour. Each tortilla is packed with 14g of whole grain and contains absolutely no hydrogenated oils.  They are also Non-GMO and offer a fresh-from-the-kitchen flavor with a soft and flexible texture.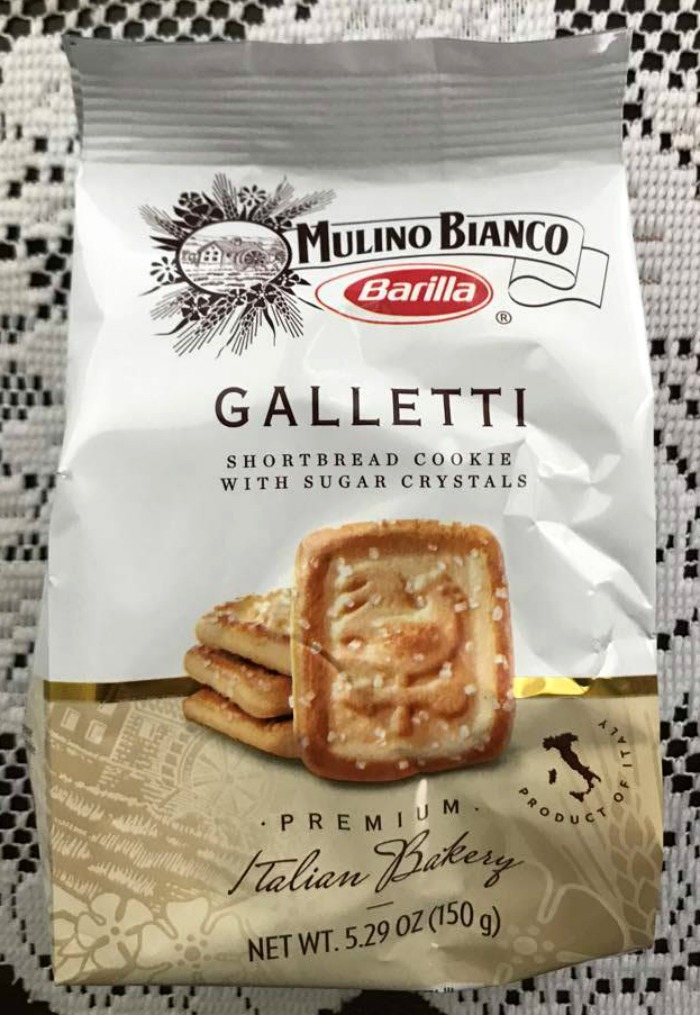 Mulino Bianco Galletti Cookies
Shortbread cookies like these Mulino Bianco Galletti cookies are so yummy with a cup of coffee. They have just the right amount of sweetness from the crunchy sugar crystals and they melt in your mouth! In Italian, Galletti is a little rooster – and Galletti cookies are the perfect way to start your day, enjoyed solo or dipped in coffee.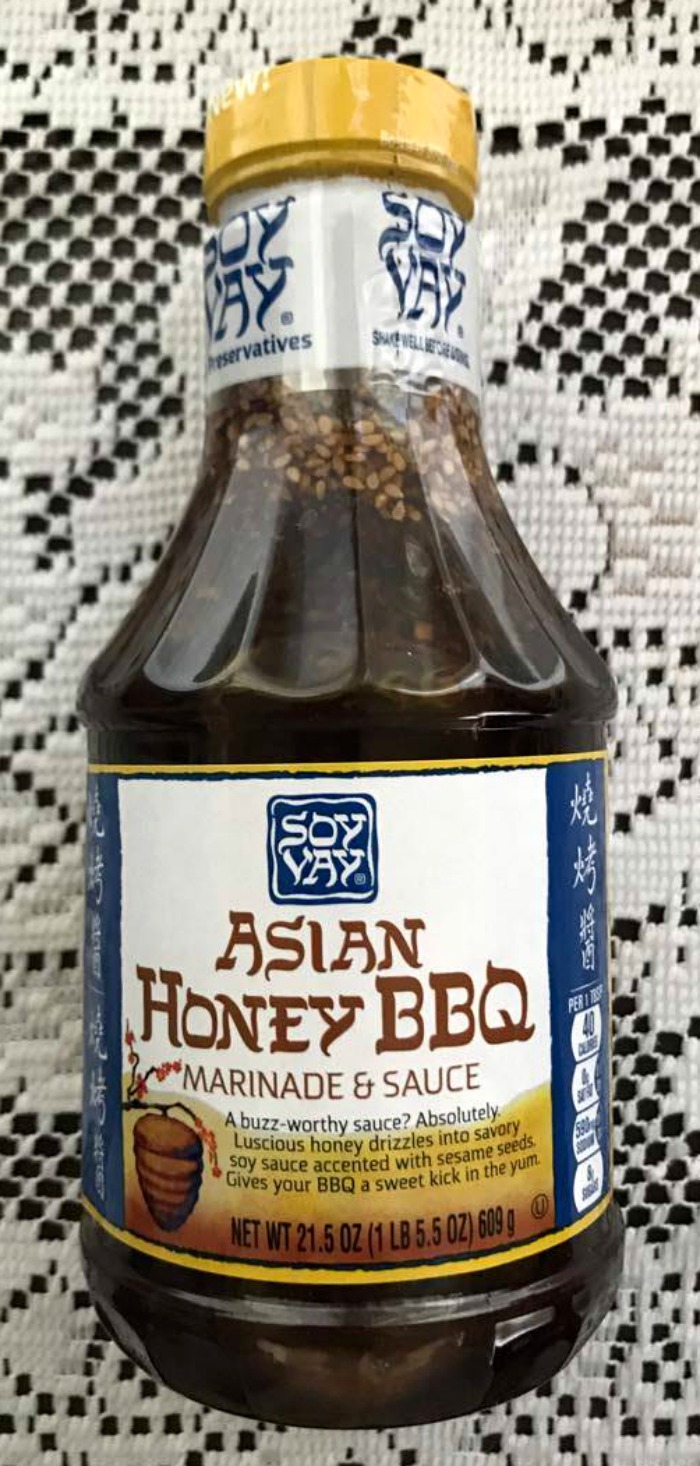 SOY VAY Asian Honey BBQ Marinade & Sauce
If you love the barbecue, then you will love this tasty SOY VAY Asian Honey BBQ Marinade & Sauce! It's made with high quality ingredients and has no preservatives. It adds helpings of Asian goodness and soy sauce and sesame seeds, then top it off with honey sweetness. Throw in molasses and garlic and you have one yummy sauce!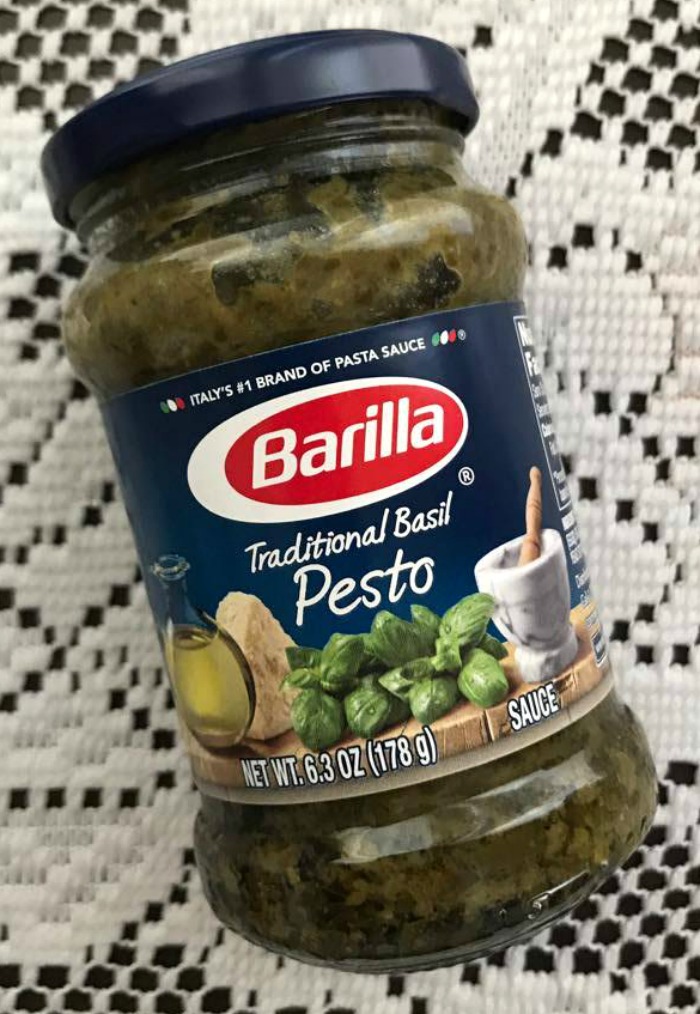 Barilla Traditional Basil Pesto
Want to add a new twist to your recipes? The Barilla Traditional Basil Pesto delivers a rich, nutty taste made possible by the freshly grated, premium Italian cheeses such as Grana Padano and Pecorino Romano. It's a great way to put a new spin on your recipes!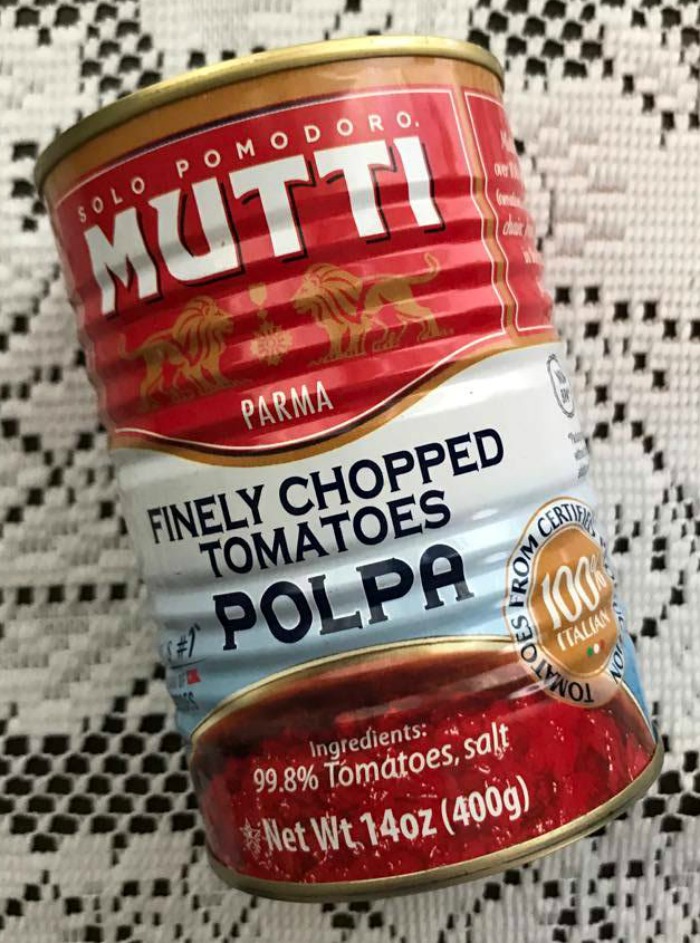 MUTTI Polpa Finely Chopped Tomatoes
Tomatoes for cooking is another staple in my home. When it comes to recipes, quality ingredients matter and that is why I love the MUTTI Polpa Finely Chopped Tomatoes! They 100% Italian Tomatoes, without the green and yellow parts and no water separation.
These tomatoes are harvested and processed on the same day for extreme freshness, from 100kg of fresh tomatoes to (on average) only 19kg of finely chopped tomatoes; only the best.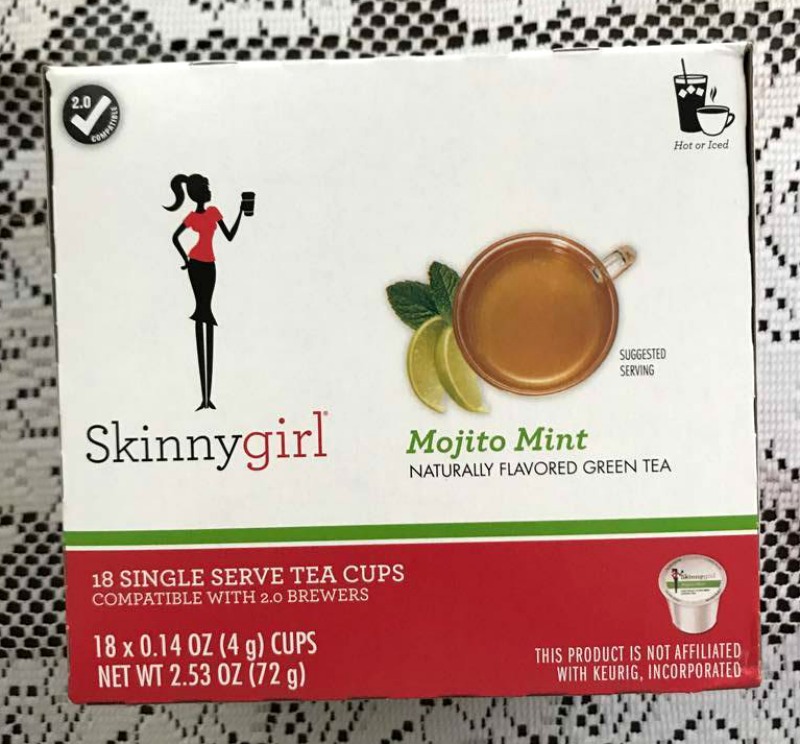 SkinnyGirl Mint Mojito Green Tea K-cups
Have you tried the SkinnyGirl Mint Mojito Green Tea K-cups yet? This yummy tea is infused with all-natural lime and mint flavors and great for a soothing hot tea or a refreshing glass of iced tea. Just brew and enjoy!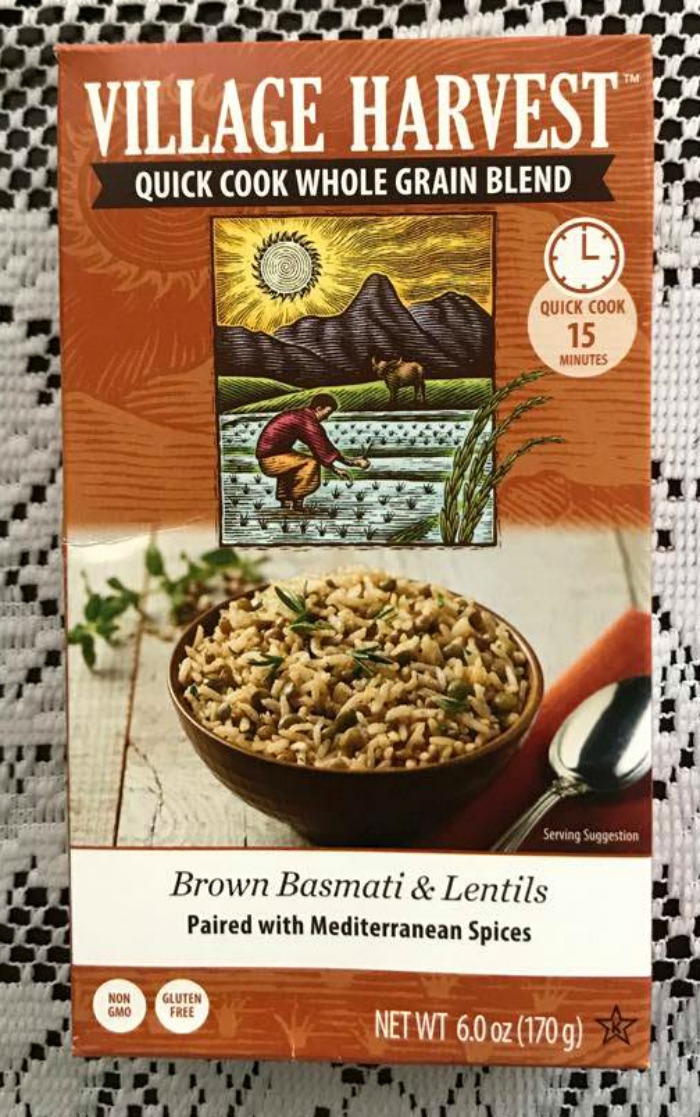 Village Harvest Quick Cook Whole Grain Blends – Brown Basmati & Lentils
The Village Harvest Quick Cook Whole Grain Blends is a line of all natural, flavorful whole grains made easier. It can be cooked and ready in four short steps (and in 15 minutes), which makes it super easy to serve a healthy dish or for including in a recipe. My favorite way to serve is as a side dish. It comes out perfect every time.
Chicago Vegan Foods – Dandies Marshmallows
I had never heard of these marshmallows, but wow! I love them! Dandies Marshmallows are made with all natural ingredients, contain no gelatin (they're 100% vegan!), are kosher, and Non-GMO Project Verified.
Most of your traditional marshmallows are loaded with unnatural ingredients and made with gelatin (a yucky animal-based ingredient, look it up). The Dandies Marshmallows are indistinguishable from conventional marshmallows. Our light and fluffy marshies are perfect for roasting over a campfire, putting in hot chocolate (or coffee—try it!), classic crispy treats, s'mores, or just straight snackin'!
My Degustabox for May has been super amazing, don't you think? It had several items I had not heard of, but now are must-have's on my grocery list! I absolutely love trying new products each month and am enjoying the value I get from my Degustabox! I get to try new products and decide if I like them or not BEFORE purchasing at the store – try-before-you-buy, another favorite of mine!
Are you ready to Sign Up for a Degustabox Subscription?
Sign up for a monthly subscription with Degustabox for only $19.99, which includes delivery. Receive your Degustabox every month filled with goodies (10-15 surprise products, many new to the market)! And, at this price, it is much less than you would pay in stores! It is a great value and a great way to try before you buy! If you decide it isn't for you, that's alright too! There is no commitment necessary. To cancel, just let them know before the 15th of the month. So, what are you waiting for? Go ahead and give Degustabox a try today!