5 Rules of a Memorable Vacation Together
This post may contain affiliate links or I may have received the product free in exchange for my honest review. See full disclosure for more information.
Your first trip together is a good test for your compatibility. It will either strengthen your relationship or become a real challenge. So, before you book your holiday and start to pack your suitcases looking forward to your trip, read the following tips that will help you avoid any conflicts and disappointments. Guys from https://planetofbrides.com/ provided us with these recommendations and we are glad to share it with you!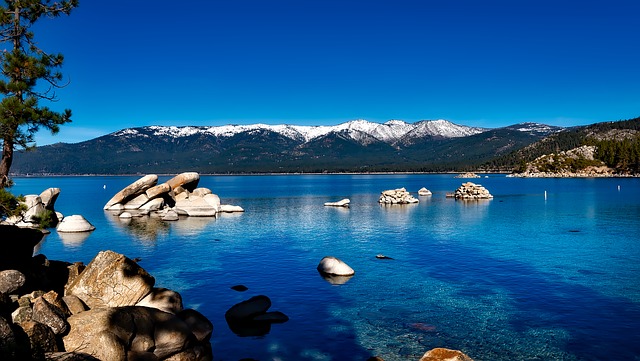 Rule #1: Discuss the Aims
Probably, the key to a successful trip together is identical views on the essence of summer vacation. If one partner dreams about overseas shopping and going sightseeing and the other partner counts the days until level 4 whitewater rafting, it won't be easy for them to find a compromise. Sit and discuss your expectations from your upcoming trip in order to make your vacation pleasant for both of you and to avoid possible quarrels. Shopping and rafting should be better saved for the weekend with your friends that share your interests.
Rule #2: Start Small
If you've been dating not for too long, see each other after work and at the weekends, and it's your first vacation together, a two-week holiday is not a very good idea. It's almost the same if you'd start living together after a week of dating. You take the risk of falling out due to some trifle. If you haven't studied each other's habits and preferences yet, don't embark on a long trip together. A weekend break will be enough for you to enjoy each other's company.
Rule #3: Plan Your Budget
According to statistics, a financial aspect of vacation becomes a major cause of conflicts already at the stage of preparation for the trip. Even experienced couples that go on a trip for the first time often find out that they didn't know much about their partners' financial habits. It's a good idea discuss in advance how much money you're going to spend during your vacation and on what. If vacation means for you the time of the year when you can let your hair down and deny yourself nothing in terms of money, let your partner know about it in order not to explain in the middle of your vacation why you spent a half of your travel budget on souvenirs.
Rule #4: Carefully Choose Your Travel Companions
Before you agree to spend your vacation together with another couple, your friends, or relatives, weigh all pros and cons. You should understand that this enlarged "group" of travelers immediately cuts the amount of time you spend with your loved one. Be ready that sometimes you'll have to sacrifice your romantic night walks to gatherings with your companions. There will some difficulties with organizing a trip, picking restaurants, choosing routes and hotels. It's always easier to negotiate with one companion than with three or more. Therefore, choose only tried-and-true fellow travelers and always find time for you two during such trips.
Rule #5: Say No to Perfectionism
High expectations and the desire to do many things can prevent us from enjoying our vacation with your loved one. We get upset with the outdated maps; we get upset when it rains, when it turns out we booked the wrong hotel, or our flight was delayed. The secret to an ideal vacation is simple: don't plan everything from A to Z and take your trip with a bit of humor and light-heartedness. If you got lost in a new city, accept it as a small quest or adventure. Your luggage was lost – it's an excellent excuse to buy a new pair of shoes. It's raining outside – order food and champagne and spend the whole day together. Small troubles are quickly forgotten especially if you find more exciting ways to compensate for them. If you can ignore unpleasant trifles and enjoy every positive moment, you'll return with the best vacation memories.