Lucky Tackle Box is the Perfect Gift for the Fisherman in Your Life!
This post may contain affiliate links or I may have received the product free in exchange for my honest review. See full disclosure for more information.
When it comes to fishing, there are ones that fish come rain, shine, sleet, or snow and there are some they don't care for it at all. While I may not be as gung-ho, I have an AVID crappie fisherman in my family! Sometimes I have to just shake my head. It can be freezing weather outside when the fishing hole starts calling his name and there is no holding him back. I have to admit that he knows his stuff because he always catches his limit whatever the weather conditions may be. With his birthday coming up, I was hunting for the perfect gift. Well, I have found THE PERFECT GIFT – a subscription to Lucky Tackle Box!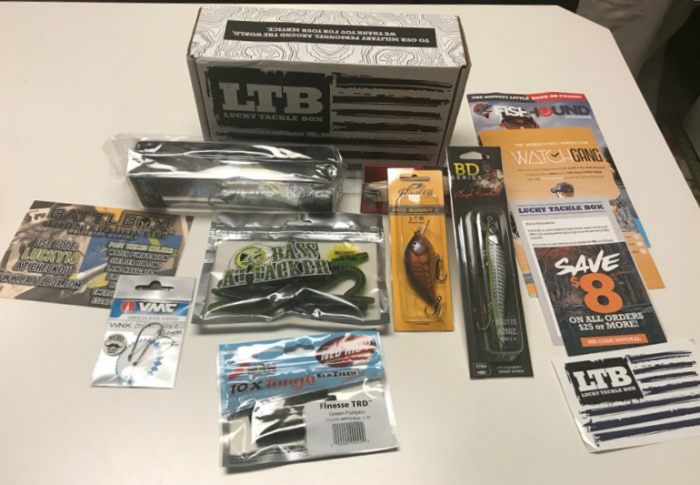 While he loves crappie fishing, Lucky Tackle Box has you covered on whatever kind of fish you like to fish for. So, now you are wondering what is a Lucky Tackle Box, right? Take a look!
Lucky Tackle Box is the #1 fishing subscription box in America, where you can sign up and receive a monthly package full of the hottest lures, tackle and products in the sport fishing industry.
How Does Lucky Tackle Box Work?
First, you sign up for a subscription. You can choose plans for 1-month, 3-months, 6-months or 12-months. You can also choose from 9 different boxes ranging from Bass to Walleye, Trout to Fly Fishing to get your perfect match. And, of course, you can cancel at any time.
Once you are signed up, you will receive a box once a month packed full of some of the top fishing lures, tackle, and accessories in the industry.
The fun part is, many of the top brands in the fishing industry launch their newest products in the LTB boxes each month and the retail value of the products ALWAYS exceed the cost of the subscription!
Become a Better Fisherman with Lucky Tackle Box's Instructional Videos and "How-To" Articles!
Lucky Tackle Box wants to make your fishing trip is the best it can be and they are all about education. So, they create multiple, unique YouTube instructional videos and "how-to" articles each month to help subscribers learn about their products and become a better fisherman. How cool is that?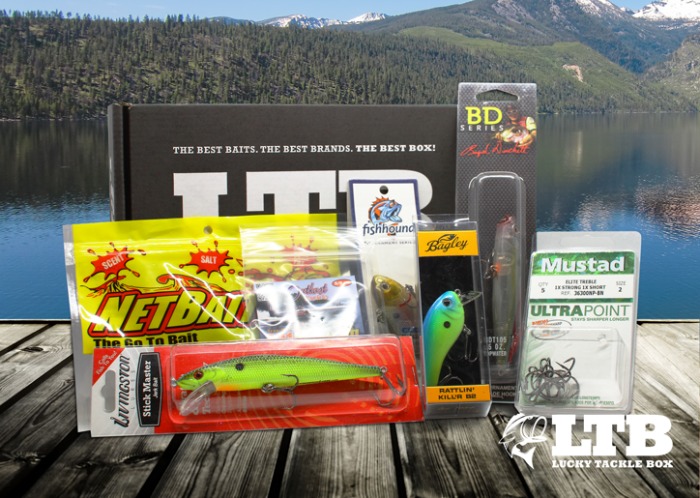 Do you have a fishing lover in your life?
Are you looking for an amazing gift for your fisherman? Or, maybe you and your significant other are looking for a new outdoors sport to do together. Look no more! Lucky Tackle Box is the perfect answer! Visit Lucky Tackle Box for more information and start your subscription today!
Connect socially with Lucky Tackle Box