NEW transforming Robot Toy Line – Screechers Wild!
This post may contain affiliate links or I may have received the product free in exchange for my honest review. See full disclosure for more information.
Get ready for fun and action with Screechers Wild! It is a new transforming Robot toy line coming soon from Alpha and we are excited to bring you an exclusive preview! Both fun and exciting, kids everywhere will love them and they are sure to be in high demand!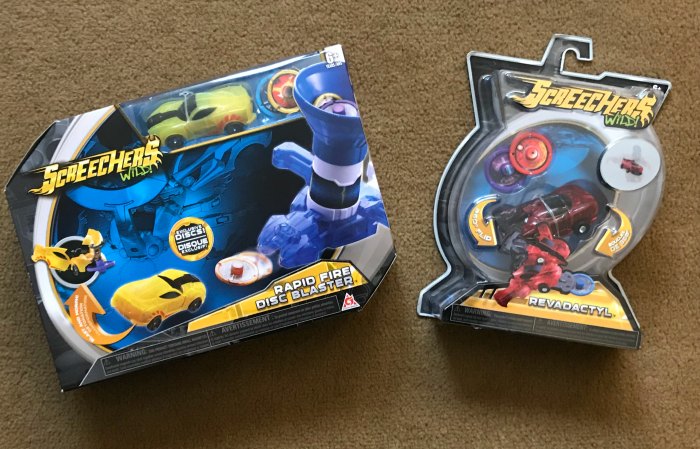 Screechers Wild is a world where walking, talking beasts get behind the wheel of Screechers – a race car/machine hybrid that harnesses the mysterious molecular energy Animatter and transforms their sleek rides into awesome beast-powered juggernauts!
Screechers Wild! from Alpha bring you the latest transforming toy vehicle based off of the new online animated show. These are the only toy vehicles that transforms into insect creatures with explosive, 360-degree flip morphing action!
Unlock your inner Screecher and see how they transform into the coolest creatures on the block. Choose from a variety of styles from Wave One including: RevAdactyl, Stingshift, Nightweaver, Nightbite, V-Wrex, Monkeywrench or Gatecreeper. And, more Waves are set to release this spring.
We have had so much fun with the RevAdactyl and RapidFire Disc Blaster!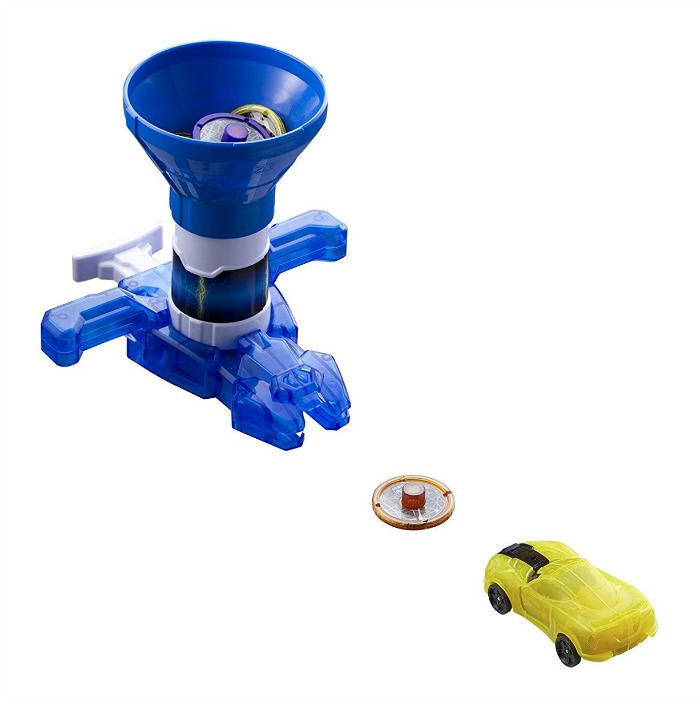 With the RapidFire Disc Blaster you can launch your own screecher or disc! Each launcher brings even more action to the awesome morphing, racing Screechers Wild vehicles! Launchers include collectible discs and an exclusive vehicle!
The RevAdactyl is super cool! It takes morphing into a whole new level! Transform the way you race with the only vehicles that drive, FLIP, and morph into beast mode! Each Level 1 Vehicle includes 2 collectible discs to activate its epic flip-morphing action.
Watch the fun episodes here!
Visit Screechers Wild to learn more! Screechers Wild are available at Target, Walmart, Toys 'R Us, and online at Amazon!
Connect socially with Screechers Wild