Make Election Night Fun with Election Night! Game
This post may contain affiliate links or I may have received the product free in exchange for my honest review. See full disclosure for more information.
It is Election time again, and what a great way to pass the time while you are waiting for the results, or family game nights with your kids that love to learn about our great country and government. Election Night! by Semper Smart Games makes the perfect gift for the budding politician, math-wiz, or competitive gamer on your shopping list. This high-stakes battle for the Presidency will keep the whole family occupied through the cold winter season and all year round.
Perfect to learn or stay sharp on essential addition and multiplication while helping kids think big things–like running for and becoming President. Ideal for ages 8 and up, with multiple game versions and more complex play that add to high replay value for older age groups and adults. Great for game nights, family play or the classroom. Comes with double-sided, dry erase game board, 6 12-sided, patent pending, 25mm, Playsmart Dice, and two strategy card decks.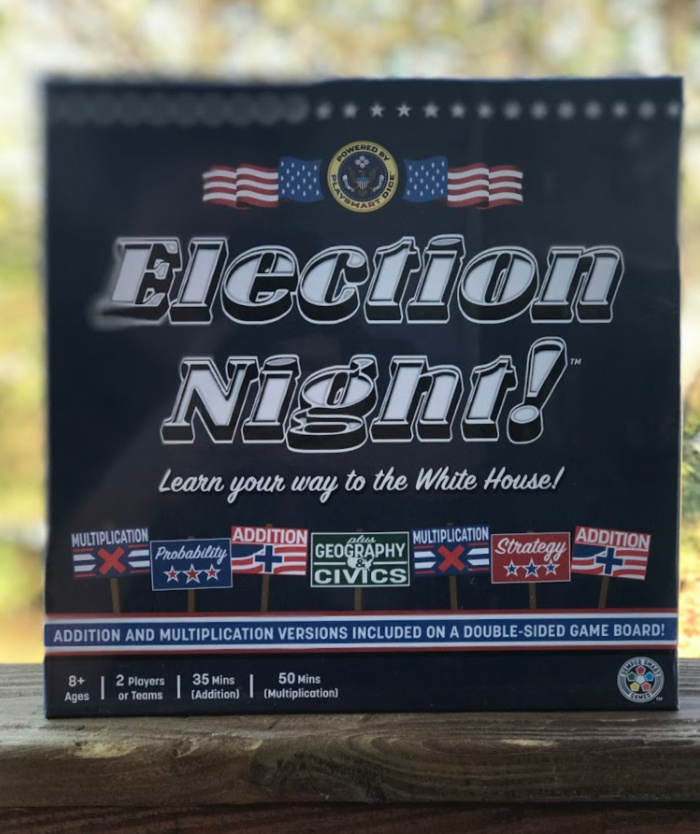 Understanding that play is the mind's favorite way of learning, Semper Smart Games™ has a mission of creating uniquely fun and educational games that teach invaluable skills and knowledge. We create games that you can play at home, in the classroom, or almost anywhere you can find a small playing surface. We are committed to giving today's families meaningful tactile gaming options that are not screen based and encourage personal interaction. Sign up for news on new and exciting projects, promotions and games we are working on.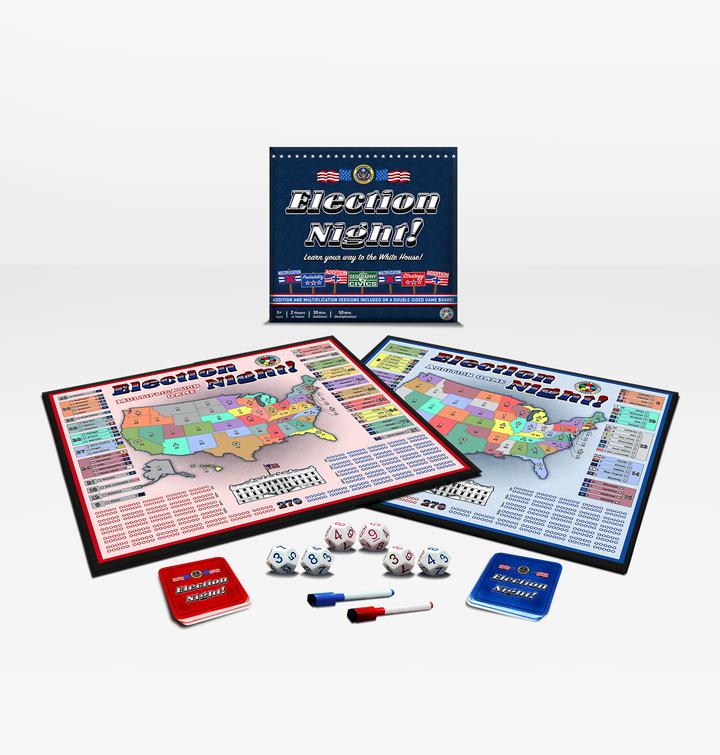 Election Night is a multiple award winning game, where two players or teams battle for critical electoral votes in a gripping race for the presidency. Use your dice pool to choose products or sums that could help you the most. Strategically target key states with freezes and re-rolls to counter your opponent's progress, and be quick to adapt strategy as conditions change. Lock down quick victories in small states or work for longer-term objectives in larger states on your way to gaining the 270 electoral votes you need to become President!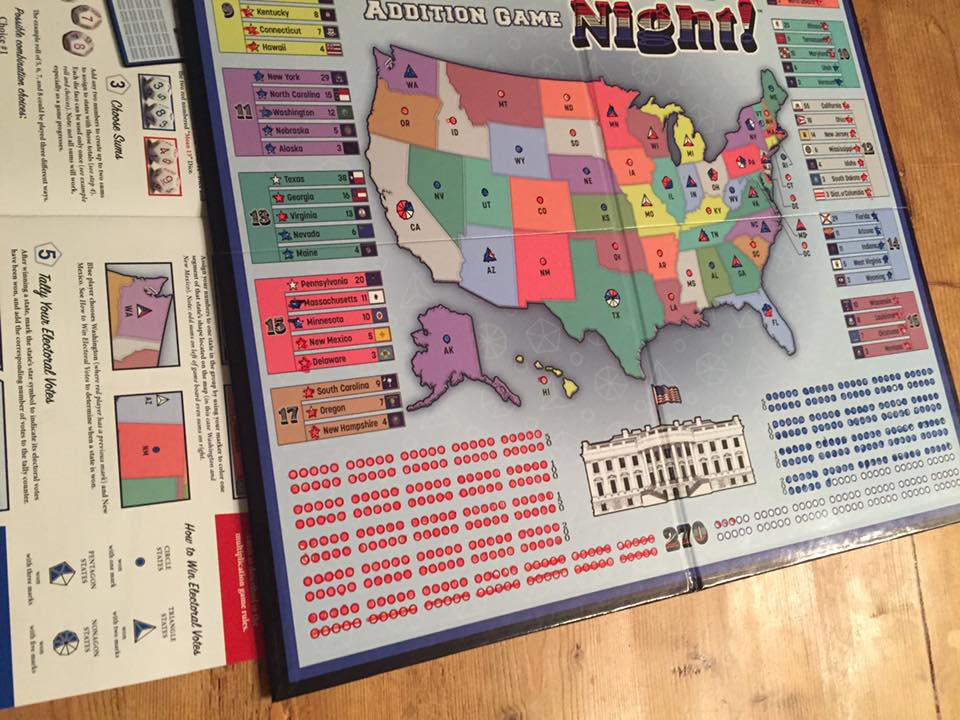 Election Night uses the patent pending PlaySmart Dice system, which emphasizes numbers associated with harder to learn sums and products. Election Night also comes with a double-sided game board which includes addition and multiplication versions so players of various skill levels can master essential math, while learning U.S. state geography and the mechanics of the Electoral College. Game play in Election Night encourages strategies that target what we know to be harder to learn sums and products, and associates those results with other essential knowledge (U.S. geography and Electoral College mechanics).
Election Night Game is available for purchase through Amazon or Semper Smart Games website. 
Stay Socially Connected with Semper Smart Games for their upcoming products: