As a dog Mom, I love providing fun toys for mental stimulation and exercise for my dogs. Both are extremely important to their well-being. Exercise is, of course, a necessity to their health. It also helps relieve pent up energy that can sometimes turn a good dog into a destructive dog. When dogs are bored, they can always find something to do even if it is wrong. Some may raid the trash cans, others may dig tunnels in the yard. However, by giving them fun exercise toys, we can help them relieve pent up energy! After all, a tired dog is a good dog, right? One of our favorite toys for tug-of-war games, retrieving, and chewing are Mav4Life Rope Dog Toys!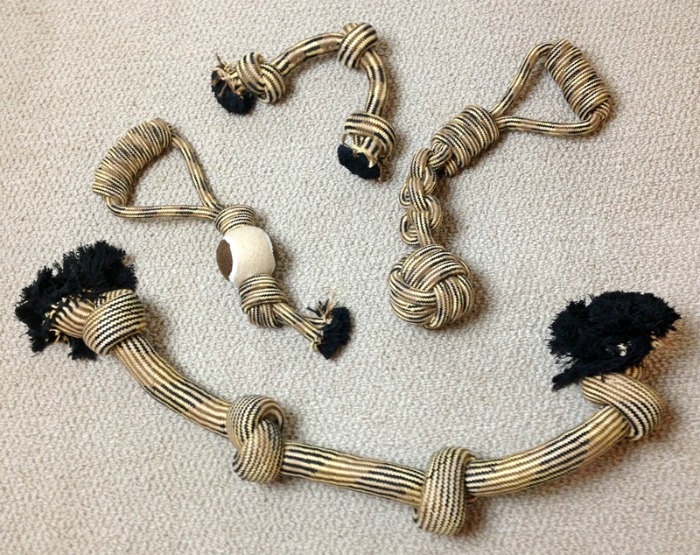 Mav4Life Rope Dog Toys come in various sizes and styles for just the right fit for any dog. They are all made of natural non-toxic material and dog love them! I will show you a few of our favorites, but first let me introduce you to Mav4Life!
About Mav4Life
The Mav4Life® focuses on creating durable, fun and friendly premium products. From leashes to walk your dog, to toys your pets can play with anytime. Mav4Life® also will always do its diligence to provide the customer with more each time whether its free reads, or discounted products. They continue to focus on giving the customer more than just the purchase of our product. Life just got easier and let's not forget happier with your new tough, dependable and comfortable Mav4Life® Product!
Let's look at a few of our favorite Mav4Life Rope Dog Toys!
This Mav4Life Thick Dog Rope Chew Toy is one of their most popular toys and I can see why! It is strong and durable to stand up to aggressive chewing needs. It is designed for fun games of tug of war, chewing, and training. For puppies that are teething it provides a safe non-toxic cotton to sooth their gums.
My dogs favorite are the tug-of-war and training games. With the thick rope chew toy being made of cotton, it's weight is perfect for retrieving games. The size and light weight also makes it great for small and medium dogs.
It is perfect for small, medium, and large dogs!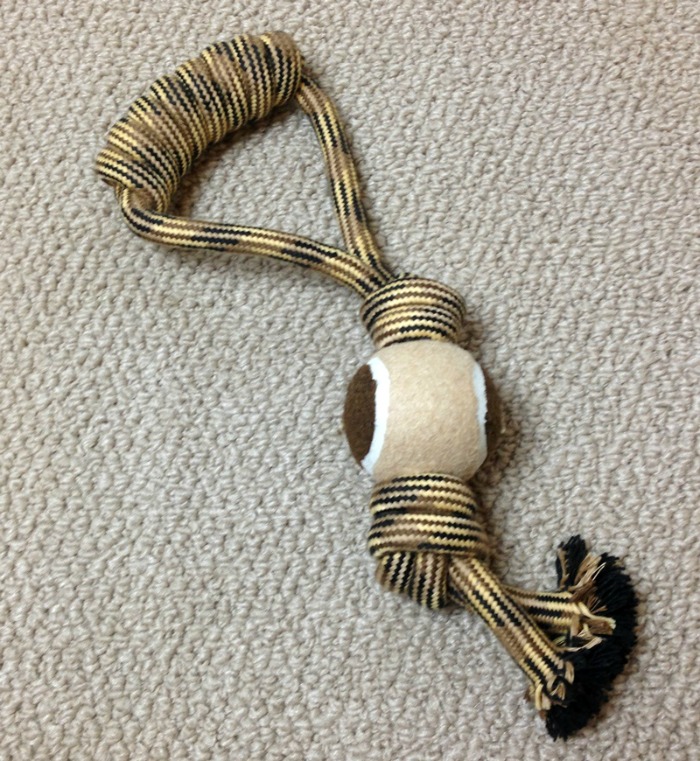 The fun Mav4Life Rope and Tennis Ball Chew Toy is great for puppies, small, and medium dogs that love to chew, pull and play. This fun rope toy is designed with a tennis ball right where your puppy begins to chew. You will love the handle that helps you hold on while they pull and wrestle.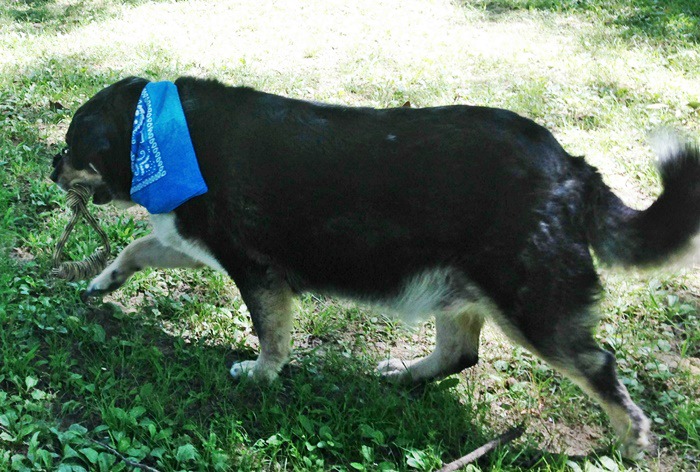 The Mav4Life Rope and Tennis Ball Chew Toy is made for mild to moderate chewers. It is also another of their most popular training dog toys. The tennis ball placed close to the end of its length allows dogs to grab on by the ball while you hold on for the pull. You will also appreciate its lightweight. It's the perfect toy for training retrieving dogs! The handle makes it easy to toss, while the ball weight gives it a good glide through the air while your dog sprints to retrieve.
The Mav4Life Rope and Tennis Ball Chew Toy is great for puppies, small, and medium dogs. Large dogs that are not overly aggressive chewers will enjoy it too! (While the rope will withstand the chewing, the ball may be the first to go from an aggressive chewer.)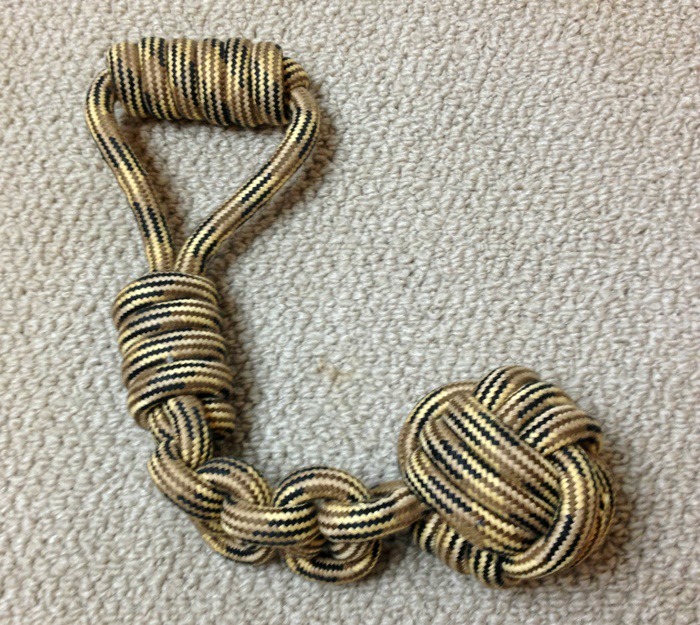 The Mav4Life Large Rope Ball Dog Toy with Handle will quickly become a favorite for your dog and yourself! It is specifically made for aggressive chewers and tough tug-of-war games! It is strong enough to withstand any dog strength in pulling! While ensuring you comfortably to withstand her strength! This specially designed tug of war toy is great for medium to X-large sized dogs!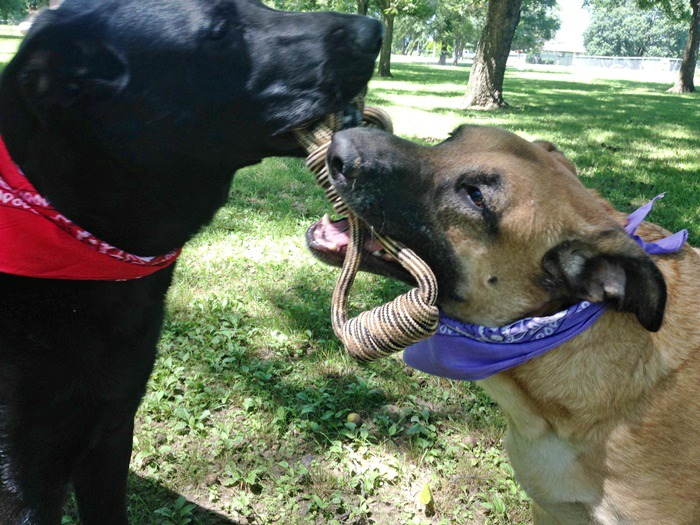 The Mav4Life Large Rope Ball Dog Toy with Handle has become THE favorite toy among the pack! You will love the convenient handle! It is the perfect toy for aggressive chewers, while also being strong enough to withstand tug-of-war between dogs or between owner and dog. This toy is fantastic in creating one on one time between the owner and pet. Or, if you have more than one dog like I do, you may find they love to play tug-of-war with each other!
I love watching my pups play together! Secretly, I am thinking – go on and spend all that energy! The more energy they release in play, the less they have for digging more holes in the front yard 🙂
The Mav4Life Large Rope Ball Dog Toy with Handle is perfect for puppies, medium, and large dogs. Is is also perfect for heavy chewers!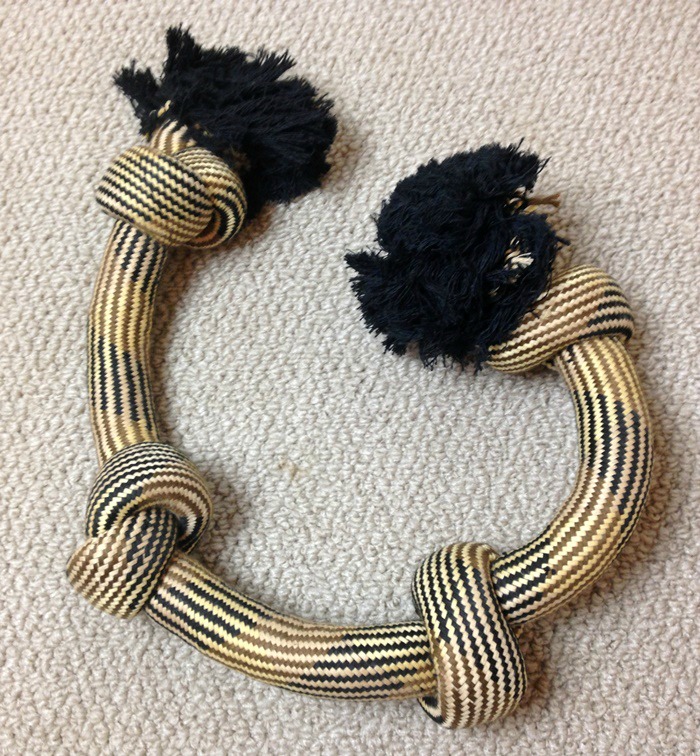 WOWZA! Can you see the size of this rope toy? The Mav4Life Monster Size Quadruple Knot Dog Rope Chew Toy is truly MONSTER SIZE! If there was ever a dog rope toy made for x-large and giant breeds, this is it! It's no wonder it is the top selling large breed toy!
The Mav4Life 32″ Rope Toy is the largest rope toy on the market! It's extra-long size is packaged with over 1″ diameter thickness to withstand any dog's strength! The large ropes are designed for powerful chewers with extra strength, while ensuring longevity and comfort for the pet and owner!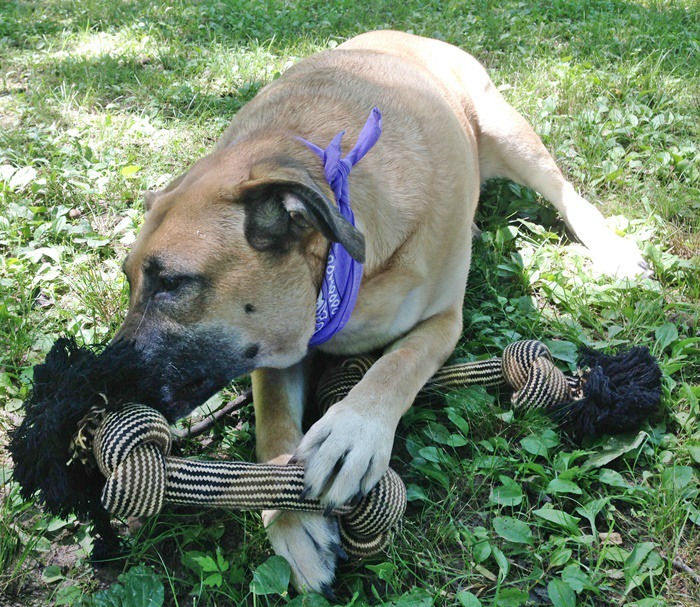 It is also designed for aggressive playing pets. Owners have the ability to focus on letting their dogs release energy in pulling, fetching or chewing! Simultaneously owners can use Monster Size Rope Toy for training their pet to stop & play on command without damaging anything during the process!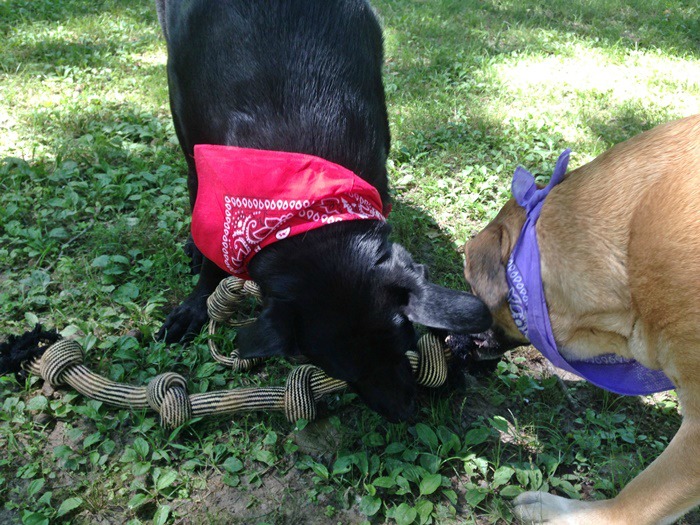 The Mav4Life Monster Rope Toy is certainly for x-large and giant breeds. My two German Shepherd/Lab mixes weigh 116 and 132 lbs. The Monster toy is one of their favorites. However, for small dogs, the massive 32″ of heavy rope would be too much.
Mav4Life Rope Dog Toys are Truly Impressive!
I am truly impressed with the quality and DURABILITY of the Mav4Life Rope Dog Toys! I am not usually a fan of rope toys. With big aggressive dogs like I have, rope toys usually do not make it through the day until they meet their demise in the trash can. However, the pack has been playing with the Mav4Life Rope Toys daily for a while now and have yet to make a dent in them! I am truly impressed! The pups love them! I love them! I also love that Mav4Life uses only natural products to manufacture their toys! Mav4Life gets an all PAWS up from us!
As always, please use supervision when allowing your dog to play with rope dog toys, or any dog toy for that matter! Never allow them to play with a rope dog toy if frayed or in disrepair.
Is your pup raising their paw for a fun Mav4Life Rope Dog Toy?
Visit Mav4Life to check out the full assortment of products for dog and puppies from durable rope toys for big dogs, chew toys for puppies, leather dog leashes, and grooming supplies! And, I must say, they are VERY reasonably priced! Which one of the rope dog toys is your pup drooling for? Go ahead and give your best friend a dog toy…or two…or three! You know you can't resist those puppy dog eyes!
Connect socially with Mav4Life