Taking Moments To Myself During The Summer #MomentsToSavor
This post may contain affiliate links or I may have received the product free in exchange for my honest review. See full disclosure for more information.
Disclosure: This post is sponsored by Tradewinds. All opinions, as always, are 100% my own.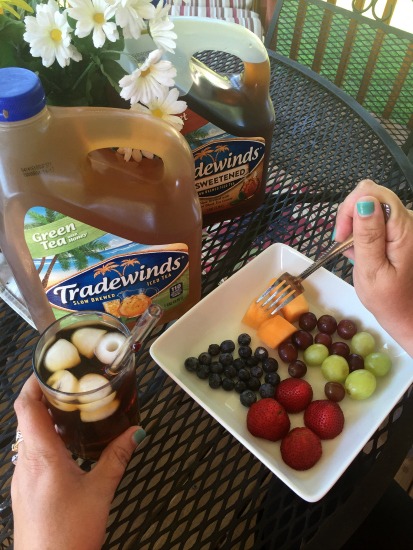 With summer in full swing, life is hectic. Between softball, festivals, traveling, and other fun things, it can be busy. That's why I take every opportunity to relax when I can. There are several things I like to do, and I'm sharing them with you today to give you some ideas.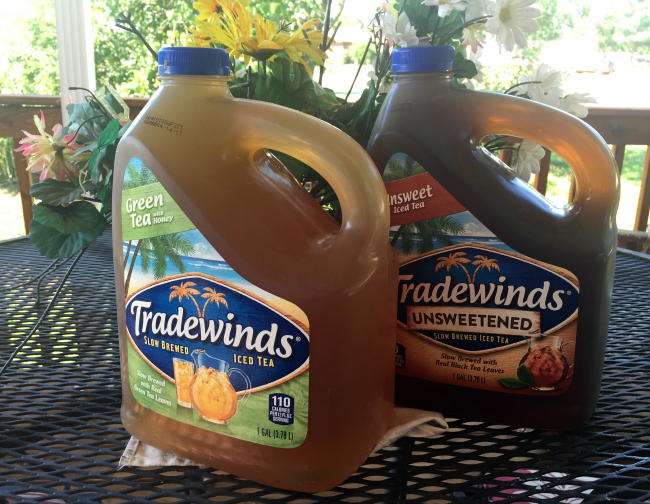 First, of course, is staying refreshed and hydrated. Thanks to Tradewinds slow brewed iced tea I can do this. I have always been an iced tea lover from the time I was a teen, and Tradewinds is my favorite brand. I love that you can purchase Tradewinds in either 18.5 oz bottles or gallon sizes. I like to keep the gallon size in my refrigerator at all times so I am always prepared when I get to take time out for myself, or even when family and friends are gathered in my home. They have a great variety of flavors including unsweet, sweet, raspberry, hint of lemon, and green tea with honey. You can see all of their flavors here.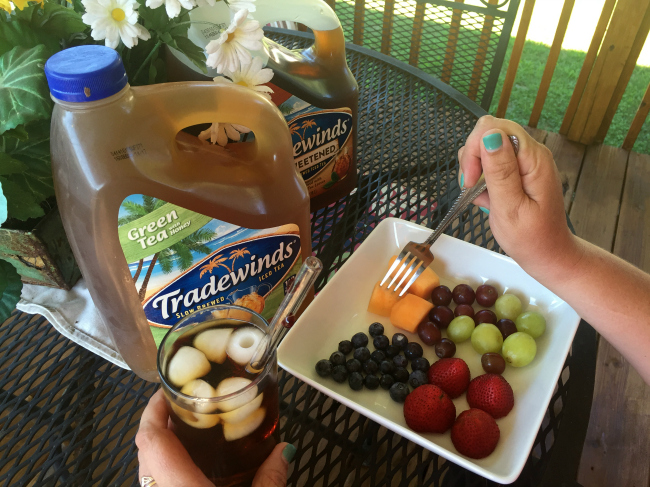 Enjoying time outside. I try to get in as much of the sun as I can, especially since this is my favorite time of year. Whether it's with a good book, rocking on my rocker or swinging on our porch swing, I love being outside and enjoying the beautiful weather.
Watching my favorite movies. It is so nice to be able to put on whatever movie I want and watching it from start to end with no interruptions. It is something I don't get to do often, but when I do I completely savor the moment.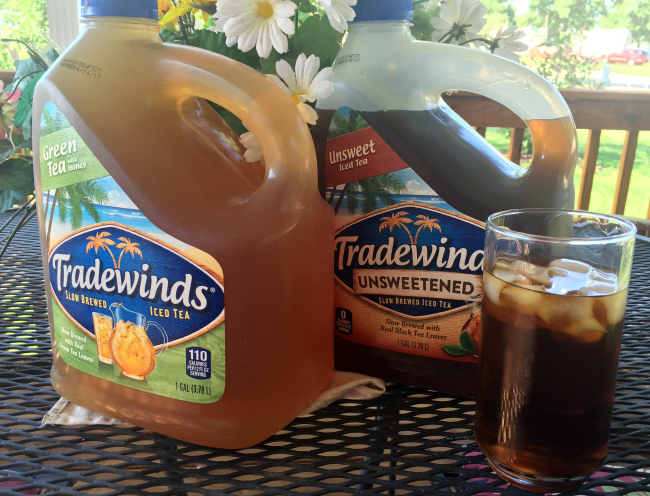 These are just a few of the ways I savor the moments I get to myself. Whether you are enjoying Tradewinds slow brewed iced tea, enjoying the weather or watching your favorite movie, share below how you savor the moments you get to yourself in the comments.