National Cyber Security Month 2015
This post may contain affiliate links or I may have received the product free in exchange for my honest review. See full disclosure for more information.
National Cyber Security Month 2015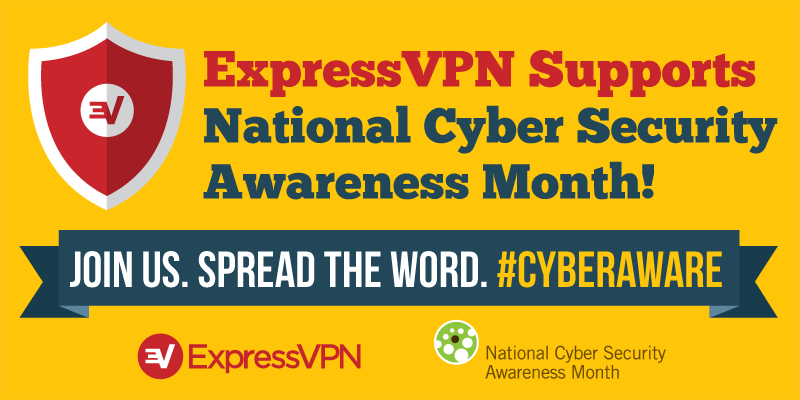 In today's busy, technology driven world, it's no longer enough to keep our own information safe as adults and parents. Now we have to keep an eye on our kid's information and access as well! But how do you explain being safe and smart online? With National Cyber Security Month, we can get weekly help doing just that!

Working in an industry that has me spending 75% of my working hours online, browsing various websites, social networks, and documents, sometimes I am still surprised at what you can find online; sometimes without even trying or meaning to!
And to think that our children have the same access to this information, especially at a curious age or wanting to see what their friends are looking at; well, it can be a terrifying thought. So how do we keep them safe and accountable, without scaring them or cutting them off from the internet completely?
Here are a few internet safety tips for kids:
Explain that our personal information is just that…personal. They should not give out their full name or address, phone number, etc., without your permission first. This should apply to the sites they visit including kid's games or educational sites.
If a strange message or website comes up, teach them to stop immediately and find an adult to come check it out. It could be nothing, or it could be leading to harmful activities for the child or the computer itself.
Discuss about taking and/or posting pictures of themselves, both online and on their phone if they have one. It's one thing to send a selfie to grandma who lives in Florida, but another to an older student who you (the parent) don't know in person.
Depending on the age of the child, they may require more supervision than others. My 6 year old son isn't allowed to play on the computer by himself. I may be at my desk working or doing dishes, but he's within eyesight and hearing range. Plus a lot of kid-friendly websites have settings where the screen takes up the whole monitor, and overrides the URL address bar so they can't leave the site.
Finally, be honest about any rules and expectations you have with the child. It may sound harsh or unnecessary, but I think kids need to know exactly what is allowed and what isn't. It helps cut down on drama and excuses. After all, we're doing this because we love our children and want to keep them safe.
Be sure to visit the ExpressVPN website for more tips and information about National Cyber Security Month, including the weekly themes to help break it down into smaller pieces. You can also connect through Facebook and Twitter for the latest news!