Natural Balance and Relaxation with God's Greenery Fit & Flex Products #MegaChristmas20
This post may contain affiliate links or I may have received the product free in exchange for my honest review. See full disclosure for more information.
With the holidays coming up and everything going on in the world right now we all need to just take a step back, and find something to help us relax. CBD is a well known relaxation and soothing aid that we can have in our tool box to help us get through these stressful times. God's Greenery doesn't just make products to help soothe us, but they also dedicate part of the purchases to worthy charities. These natural products will also help support a active body and brain.
These would make a great stocking stuffer for that special person in your life.
For every purchase made, God's Greenery will donate 10% to Hand in Hand.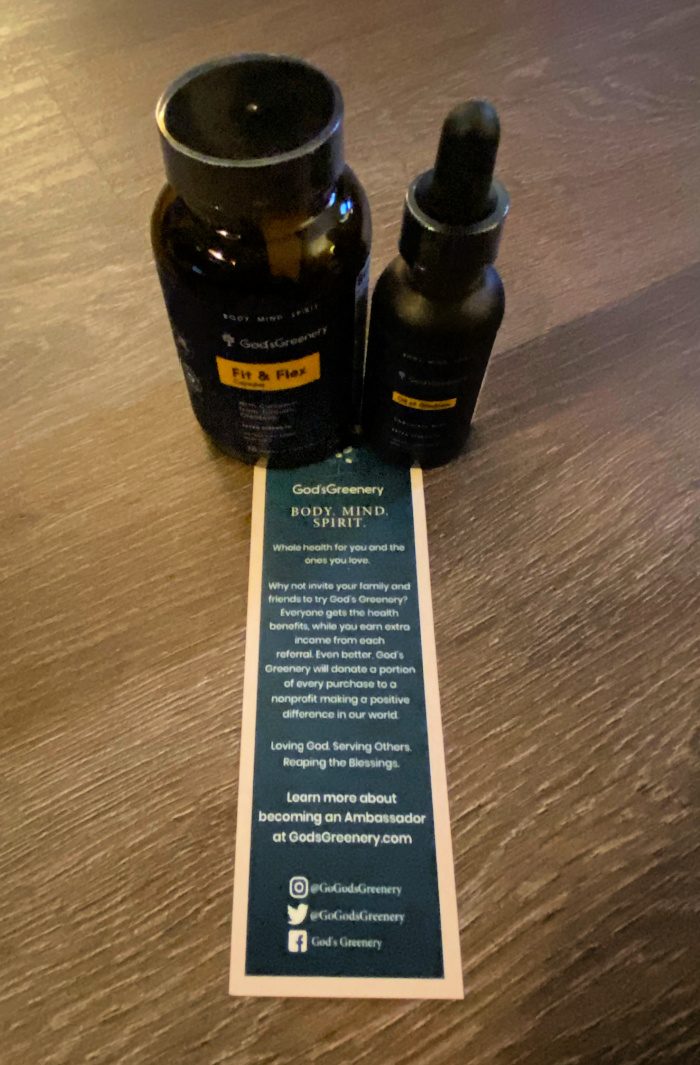 God's Greenery's Purpose:
At God's Greenery, we are all about whole health: body, mind, and spirit. Our all-natural line of innovative products are made from plants, herbs, and spices God created and gave to us. We donate a portion of every purchase to meaningful charities improving people's lives and making a change in the world.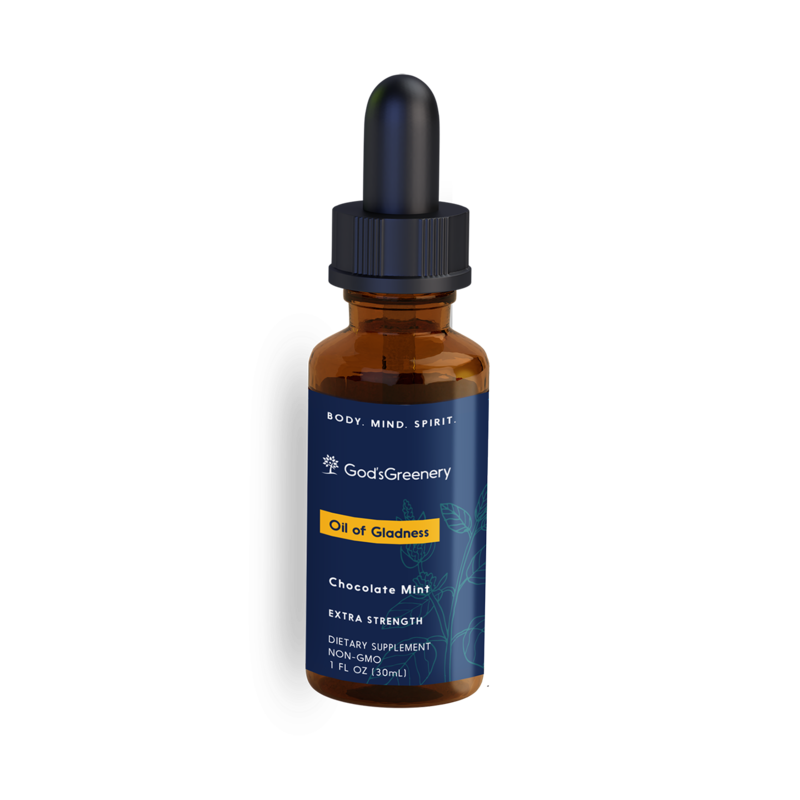 Enhance mood and overall health– $89.99
Nourish your body with The Oil of Gladness ™, a blend of botanicals, helpful and Biblical herbs, along with 10mg of organic and full-spectrum hemp, designed to help support a healthy body and mind.
With flax oil, basil oil, and coconut MCT, this is more than a simple CBD tincture; it is a health tonic for your body and brain. This unique blend also includes black cumin seed, rosemary, pepper and clove for antioxidant benefits.
1 fl oz (30 ml) per bottle.
Ingredients: Black pepper and clove oil, along with omegas found in flax and the antioxidant properties found in rosemary and black cumin seed. Taste the benefits of basil, mint, and chocolate.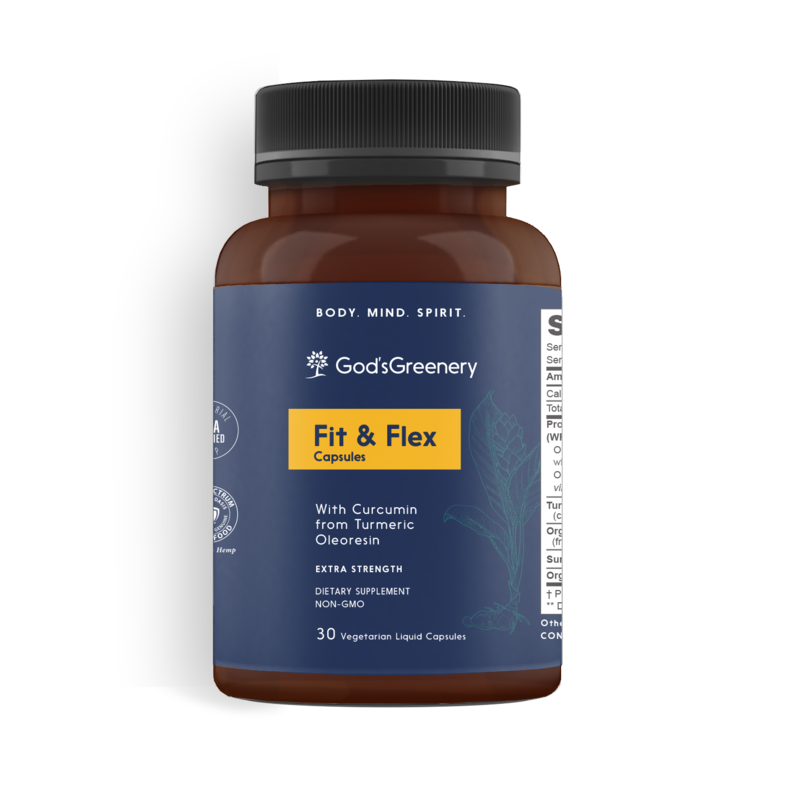 Support an active body and brain– $59.99
Our Fit & Flex™ capsules contain a blend of botanicals, helpful and Biblical herbs, along with organic Hemp, designed to support an active body and brain. Live a fit lifestyle with improved focus and balance.
30 liquid capsules per bottle.
Ingredients: Fit & Flex™ is a proprietary blend of organic, full-spectrum, DNA-verified Hemp Seed Oil, along with pepper/clove oil for additional terpenes and full entourage effect. Contains powerful antioxidant benefits from grape seed extract, rosemary extract, and turmeric.
Pure EU Registered Hemp: Our full-spectrum CBD is from premium European hemp. We make sure to watch out for GMOs, soy, gluten, and artificial colors. We keep it simple: sunshine-fed hemp and the compounds you can find inside of it.
Crafted with Care: Each product is 3rd party tested to validate the potency and purity are the same, every time, every bottle; and the Hemp is DNA verified (and organic too).
Designed to Naturally Support: CBD and the other ingredients in God's Greenery products are known to help the body to improve balance and bolster focus.
Delivered Directly to You: Whether through our online store, or the Ambassador Program, God's Greenery products are always packaged individually and created in small-batches, delivered right to your door.
You can purchase God's Greenery products on their Website.
Stay socially connected with God's Greenery to keep updated on their wonderful donation program and their latest products:
Facebook/Twitter/Instagram/Pinterest
________________________________________________________________________________________________
We have added God's Greenery products to our 2020 Holiday Gift Guide