Nehemiah Manufacturing – Cincinnati's Hidden Gem #CreatingJobsChangingLives
This post may contain affiliate links or I may have received the product free in exchange for my honest review. See full disclosure for more information.
I haven't lived in Cincinnati all of my life, but have called it "Home" for the last 16 years and don't see myself going anywhere else anytime soon. I work along the banks of the Ohio River in downtown Cincinnati, a city enriched with heart and history spanning more than a decade.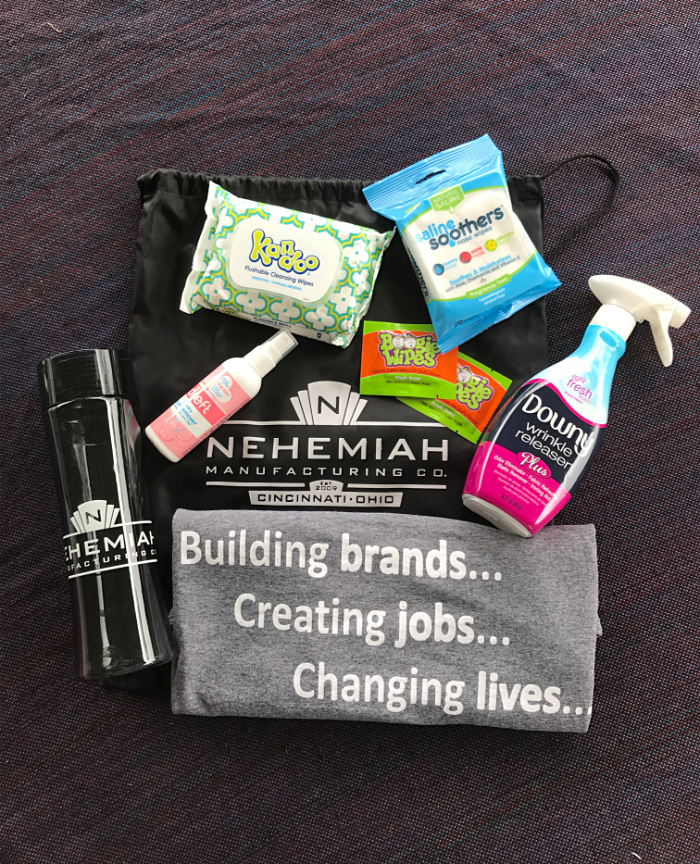 Tucked ever-so-neatly inside this city filled with culture and history is a company that has quietly made a LOUD impact on the globe – Nehemiah Manufacturing. A company with amazing products and even more amazing mission – Building Brands, Creating Jobs, Changing Lives. 
The mission is simple, yet so profound, you have no idea how many layers of change this company is making in the lives of those that need it most – and doing it on a daily basis. Their story, their mission, their purpose is what truly makes the heart of this country great and it all started in 2009 with a vision from their C.E.O. Dan Meyer.
Let's start with the brands!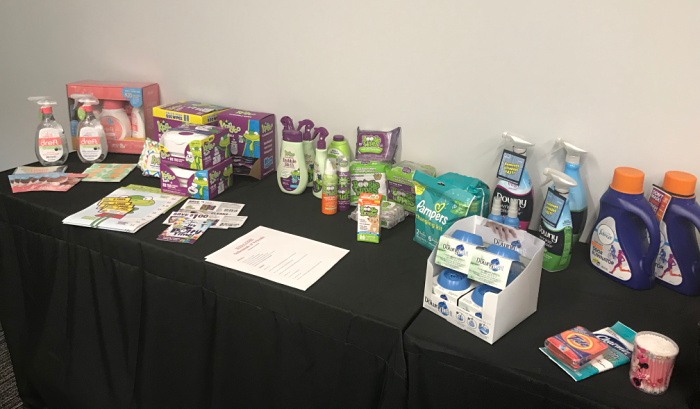 Brands that we use everyday in our households, schools, traveling and even across the pond into other countries, are making a difference in the lives of dozens of employees each day. Brands including Boogie Wipes, Kandoo, Downy Ball, Dreft, Downy Wrinkle Release and Febreze Laundry Odor Eliminator.
All of these products are manufactured right here, in Cincinnati, and shipped to major retailers like Walmart, Target and even online sales with Amazon, just to name a few. All of these brands are items I use on a regular basis, especially the Downy Ball. I cannot believe it took me so long to learn they were made so close to home.
One distinct thing I remember on my visit. Those bottles of Downy Wrinkle Release. Each bottle is filled, labeled and hand-sealed. Each spray nozzle on top is hand inserted and torked to a tight close. This could easily be automated, but that isn't the mission Nehemiah. Each bottle prepared is a job for someone who needs it.
Their Mission
Now, let me get into the heart and soul of what makes this company tick. Plan and simple – the People! Each person in the warehouse has a story…a story that is like so many other stories, but unique to them.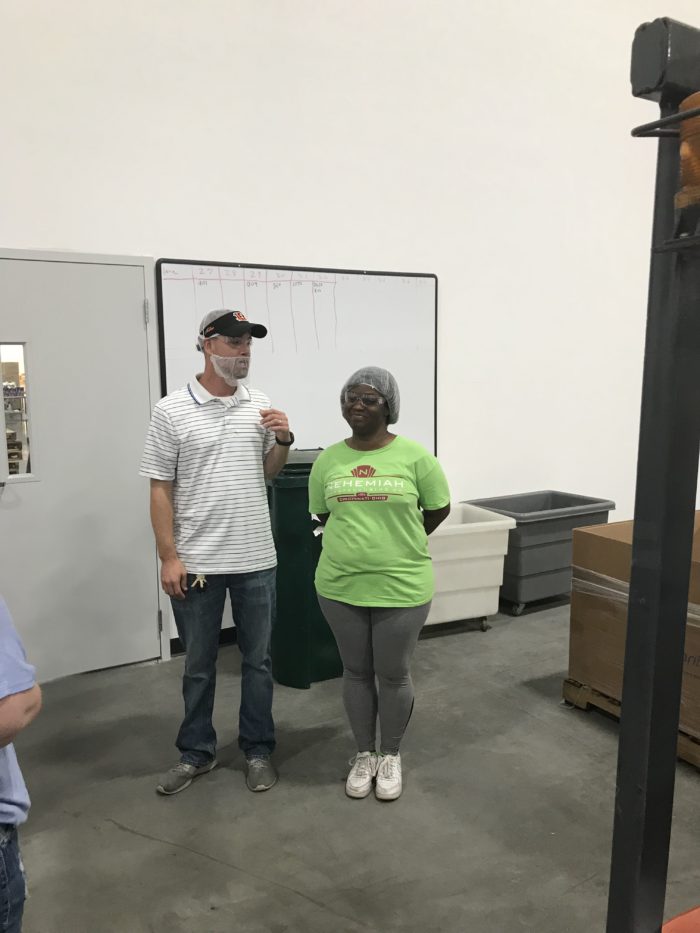 Nehemiah Manufacturing works with people who have had a hard road traveled. From former addicts and convicted felons, they believe that everyone deserves a second chance and Nehemiah gives them just that.
The reality is, finding a job is 10 times harder for someone with a criminal history or prior dependency problems. Redemption comes in many forms, and this company's mission, or ministry as some refer to is as, is based upon Old Testament passages of Nehemiah, including Nehemiah 1:10: "Now these are Your servants and Your people, whom You have redeemed by Your great power, and by Your strong hand."
Take the two pictured above. First you have Felicia , who has been with the company for 8 years. Today, she is a line supervisor and helps train, coach and mentor other new members of the staff each day.
Next is a true success story, Mike Taylor. He has been with the company for 7 years and promoted 8 times within that 7 year tenure. Mike's history includes a deep addiction to heroin that lead to 2 felonies on his record and an 8-month jail term.
Today, Mike is the current operations manager with Nehemiah Manufacturing. He has been clean for 11 years, has a wonderful wife (whom he met working there) and a family. If it wasn't for the chances he got with Nehemiah, who knows what his present would look like today…that, my friends is what Nehemiah is all about – SECOND CHANCES!
Social Good 
There are many successes like Mike thanks to Nehemiah Manufacturing. They do more than just provide people with jobs. They have a brand new facility (former location of Queen City Barrel) in Lower Price Hill, an area of Cincinnati with high unemployment rates.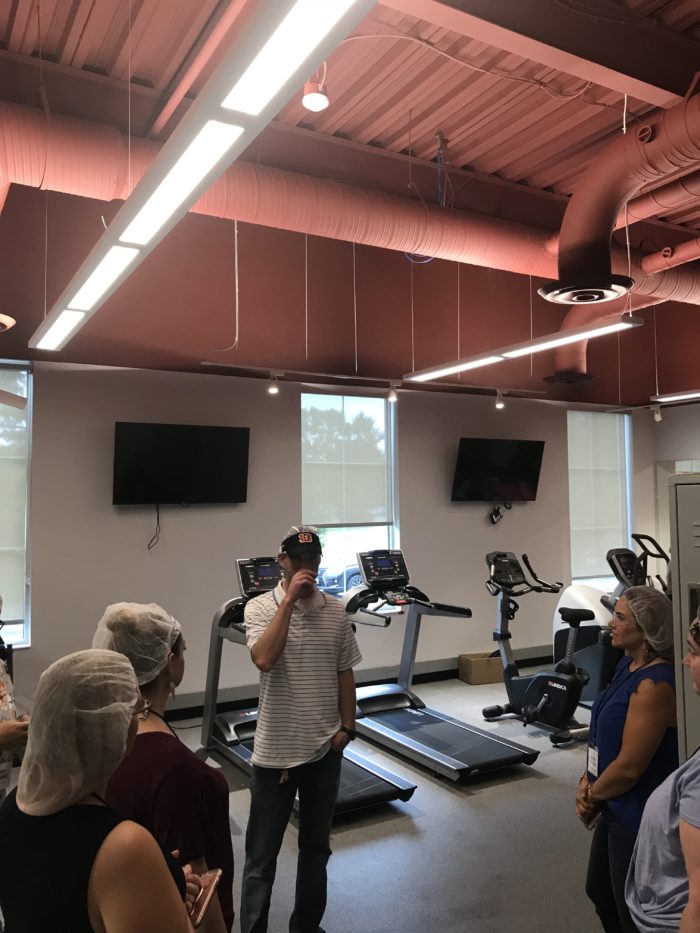 Giving them a job is just the tip of the iceberg in the way of community help. This new facility has so many services and amenities for their employees. Some of the services they provide include:
On-staff Social Workers
Debt Consultation Services
401K Matching
Job Coaching
Panel vans to provide transportation to/from work
Fitness rooms for health/wellness and full shower services
Family Christmas Party including a visit from Santa (Dan's brother) and gifts for family
Working with community groups like Jobs Plus, City Link Center, Cincinnati Works, St. Vincent de Paul and City Gospel Mission to assist with job placements
On-site clinic (coming soon)
Nurse Practitioner site visits
Bookbags with supplies for staff and their family
Temporary housing units to rent
And much, much more.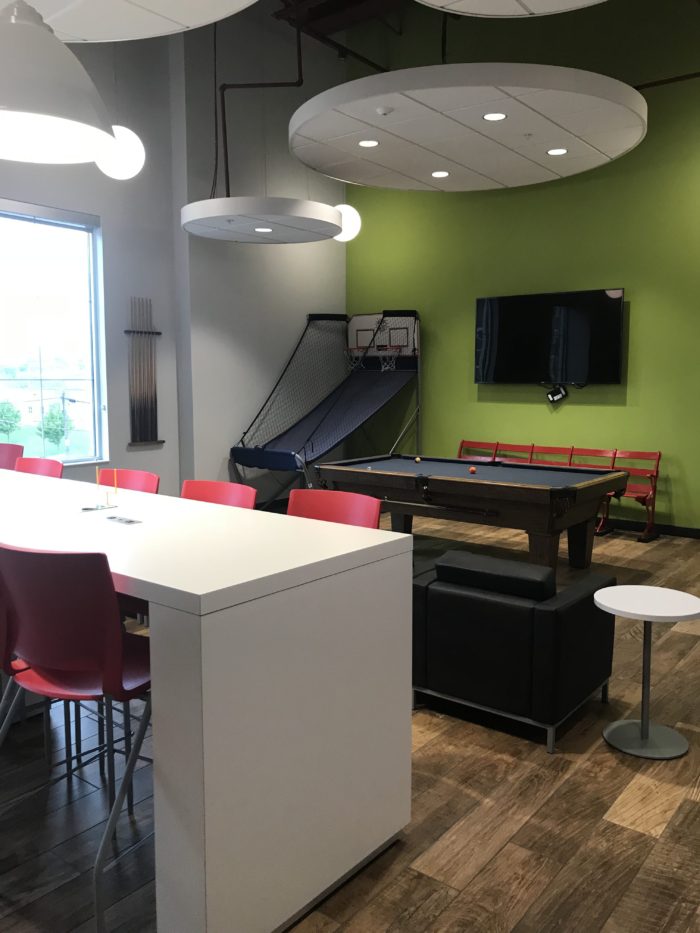 Their model has quickly become known in Cincinnati and other brands, big and small, are trying out this model with a good success rate. Nehemiah has such good success, their turnaround is an impressive low of 10-15%. They work closely with Beacon of Hope Business Alliance to share other jobs available and the job board is updated weekly.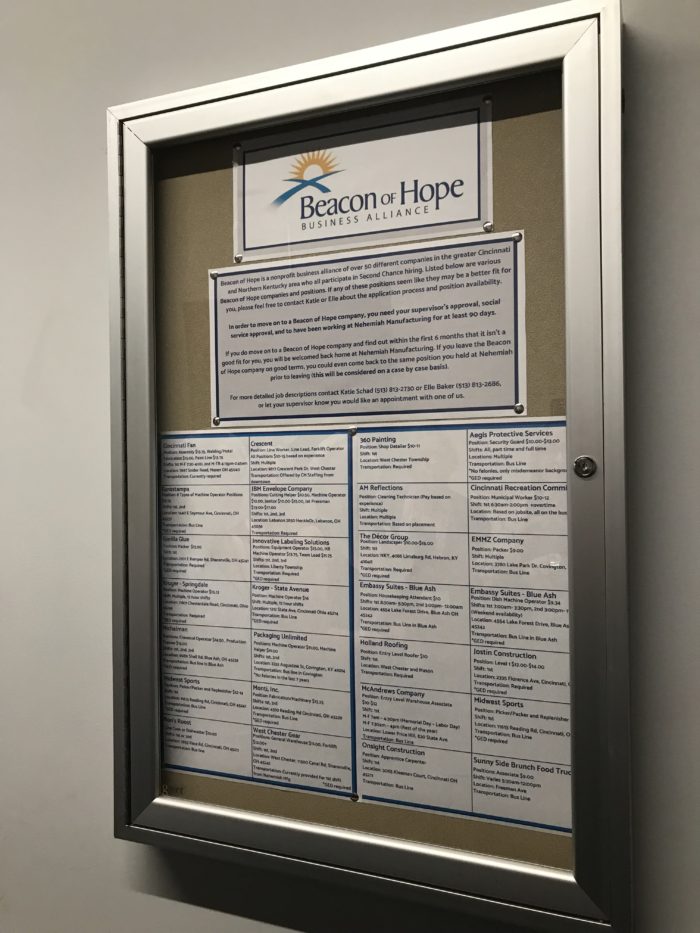 Nehemiah has an overall employee count of 165-170 workers, both in office and in the warehouse. I had a chance to spend the day with some of staff, and even get into the thick of things and process some Boogie Wipes packages of my own.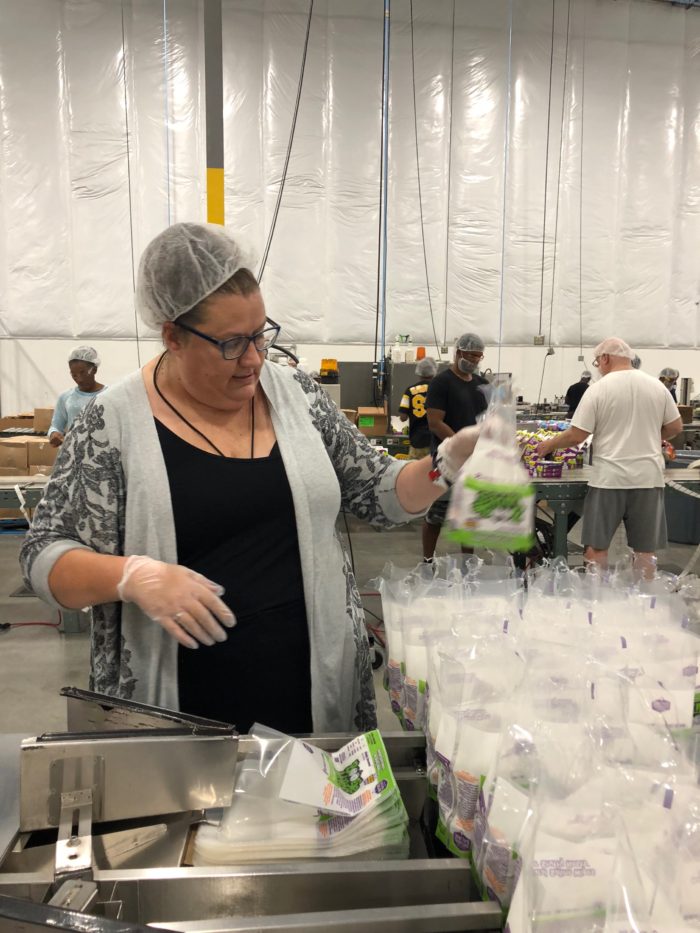 How You Can Help the Mission
Word of Mouth! Tell others about the brands. Tell others about the mission. Purchase the brand products and keeping making a difference, everyday, in the lives of those that are taking their second chance at life. Everyone deserves another chance. We are all human, we have all made decisions, choices and actions we aren't proud of and we have all been redeemed in some way through our life. Those hard workers at Nehemiah are no different and deserve a second chance to see what life has to offer them and Nehemiah Manufacturing is making that happen. One day, one person at a time. Every single day.
I left that day feeling a sense of renewal and purpose. I wanted to immediately know how and what more I could do. I cannot wait to visit again this Christmas and see how they help support their workers and their families during the holiday season.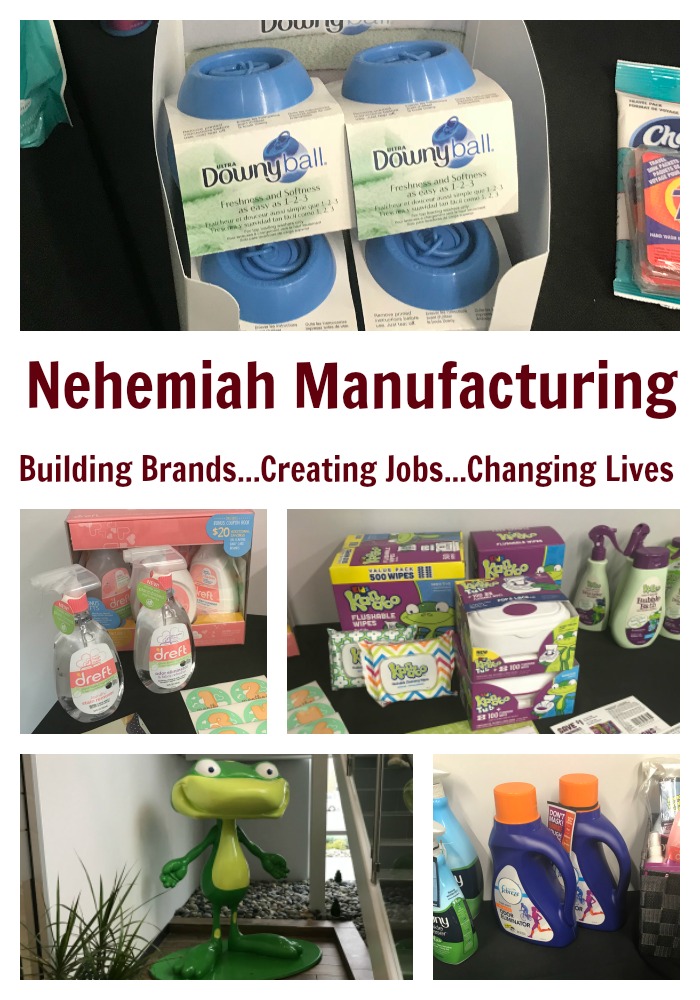 Disclosure: This site visit was sponsored by Nehemiah Manufacturing. All opinions are 100% my own.