Nerf Dude Perfect Perfect Shot Hoops
This post may contain affiliate links or I may have received the product free in exchange for my honest review. See full disclosure for more information.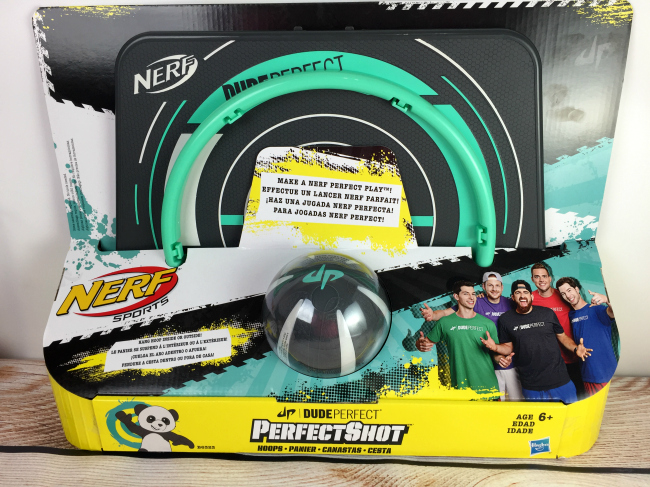 Whether it's spring break, summer break, the weekend, or just after school, sometimes kids love to just shoot some hoops to relieve stress. Unfortunately it's not always possible if it's raining outside. Now there's the fun Nerf Sports Dude Perfect PerfectShot Hoops set that you can hang from different places and you can play inside!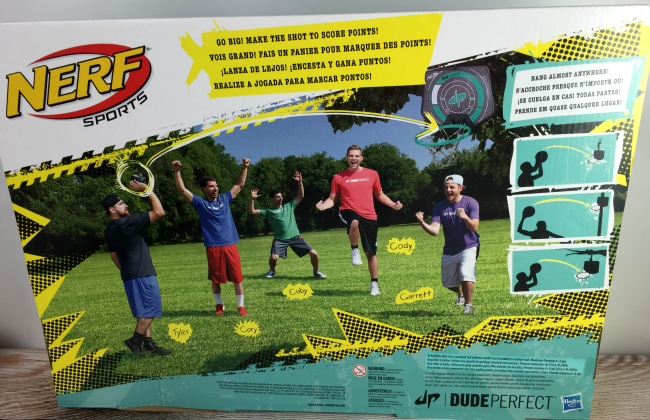 The PerfectShot Hoops set is able to be used inside or outside with the flexible hanger that is included. It also comes with the Nerfoop ball, backboard, rim, net, hanger attachment, door hook and instructions.
If you have a kid who you know will love the Nerf Sports Dude Perfect PerfectShot Hoops set, make sure to visit the product page on Hasbro to see where you can find it locally to you!
Nerf has a lot of other great products, including Modulus, N-Strike Elite, Mega, Zombie Strike, Doomlands, Nerf Sports, Super Soaker, Rebelle, and Rival. There is sure to be a Nerf product that your son or daughter is going to love. Visit here to see them all.

Did you know that this year is Play-Doh's 60th anniversary?? Don't forget these fun holidays coming up – and join Hasbro in celebrating!
March 19th – World Monopoly Day
March 27th – Easter
April 13th – National Scrabble Day
May 3rd – Twister's 50th Anniversary
May 4th – Official Star Wars Holiday
Stay tuned for more reviews of great Hasbro toys since I am a part of the great #PlayLikeHasbro community!