New Products Available from SwedenCareUSA Pet Products
This post may contain affiliate links or I may have received the product free in exchange for my honest review. See full disclosure for more information.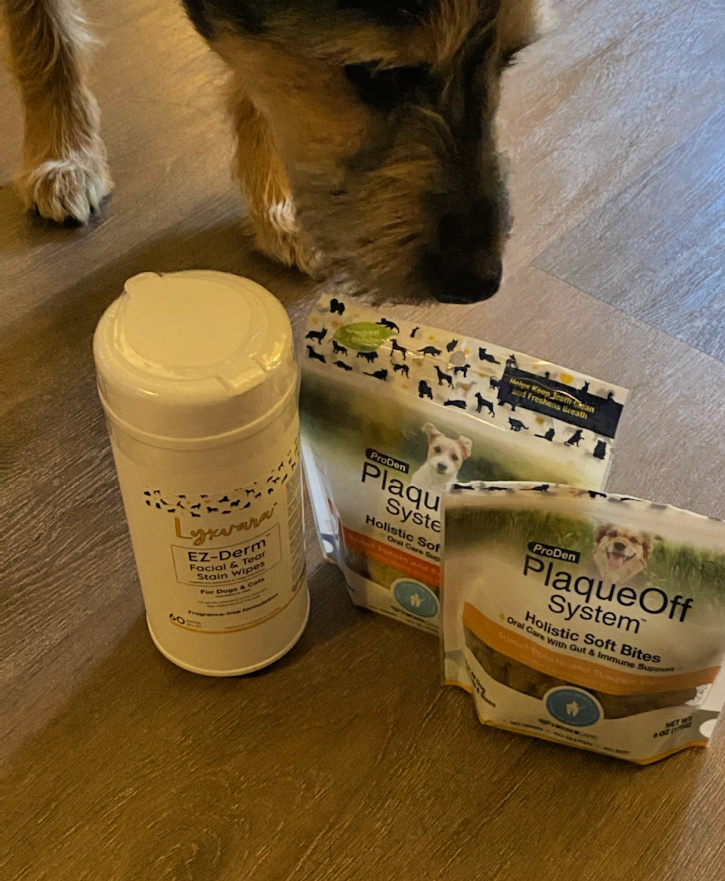 Many cute faces of pets are affected by tear stains that are caused by eye moisture staining the fur. Swedencare USA has recently introduced their new EZ-Derm™ Facial & Tear Stain Wipes that keep pet's faces clean and fresh.
About SwedencareUSA, Inc.
Founded in 2005, SwedencareUSA is the U.S. and Canadian distributor of ProDen PlaqueOff®, an oral healthcare product developed in Sweden. Following trials, PlaqueOff® has become the premier dental product for participants' pets. The company's business expansion has led to the inclusion of PlaqueOff System™ Dental Care Bones, which incorporate PlaqueOff's incomparable plaque- and tartar-fighting ability into tasty treats. SwedencareUSA prides itself on the quality of its products and its friendly and fast service to customers. For more information on the company and its product, please visithttp://swedencareusa.com/.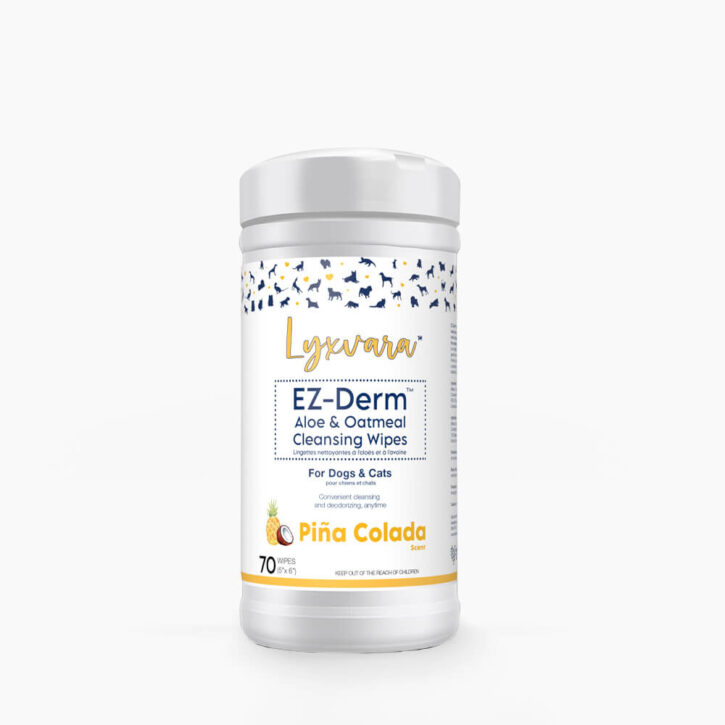 The mild, fragrance-free formulation is applied twice daily for the first two weeks and then on an as-needed basis.
Gentle cleansing of the face and around the eyes
Mild, fragrance-free formulation designed to reduce tear and saliva stains
5" x 6' tough but soft wipes for all-over application
Economical 70 ct size ideal for multi pet households
Ingredients include: Purified Water, Glycerin, Decyl Polyglucoside, Sodium Hyaluronate, L-Taurine, Kathon CG, Pyidoxine Hydrochloride, Disodium EDTA, Benzalkonium Chloride.
Each tub sells for just $14.99 each and has 70 wipes inside.
Let's talk dental care. Dog owners who struggle to keep their pets' teeth free of plaque buildup now have an easier than brushing – and tastier –tool in their arsenal for optimal oral care. SwedencareUSA has a line of dental care products for dogs that they love to eat and is great for their teeth.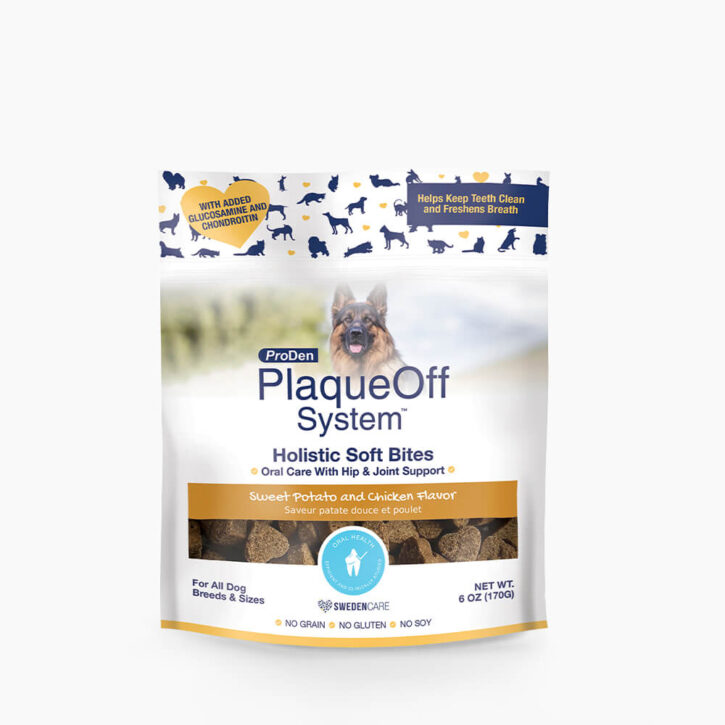 Swedencare USA is pleased to announce the newest addition to the ProDen PlaqueOff® family- the ProDen PlaqueOff System™ Holistic Soft Bites for dogs and cats.
ProDen PlaqueOff System™ Holistic Soft Bites have the unique kelp ingredient A.N ProDen®, which is based on a sea kelp from the North Atlantic outside the coast of Norway, beyond the Arctic Circle, one of the purest habitats on the planet. The kelp is harvested following a strict process to preserve its quality, with tools and technologies that maintain and sustain the environment.
Just like our other products in the ProDen PlaqueOff® range, Holistic Soft Biteshelp reduce plaque, tartar, and bad breath. Our natural sea kelp works with the pet's body where it helps prevent new plaque from forming and softens existing tartar.
Available on ProDen's Website and at your local pet store.
Stay socially connected: