UMBO – Company Using Functional Mushrooms to Help Boost Energy
This post may contain affiliate links or I may have received the product free in exchange for my honest review. See full disclosure for more information.
Don't waste your time and calories drinking multiple cups of coffee every morning, get naturally sourced sustainable energy with mushrooms. UMBO is transforming the way that we view mushrooms and how we consume them with their potent functional mushroom supplements and foods that fuel focus and endurance!
Being 100% certified organic, acting as adaptogens to help the body adapt to stress and to exert a normalizing effect upon bodily processes, they are the perfect addition to your morning.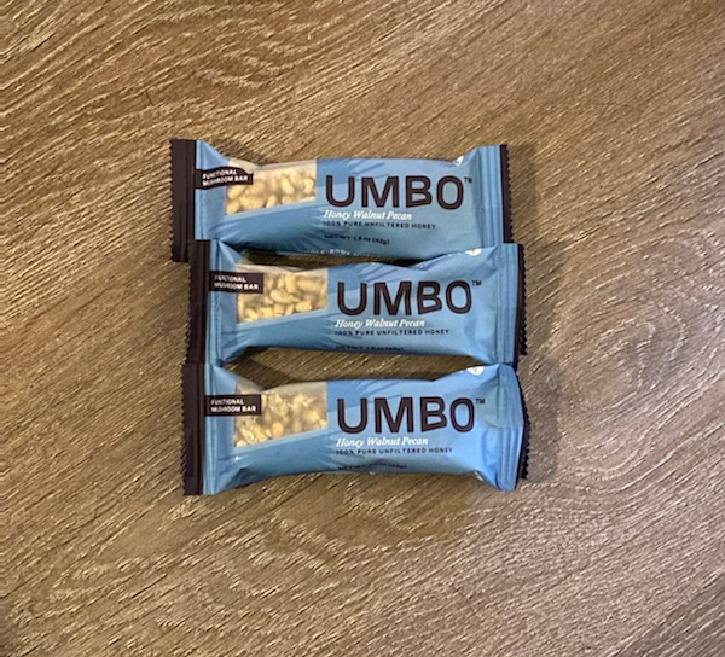 About UMBO
If there's anything we've learned as elite performers, it's that the most challenging field of all is the mind. Forget sprinting, sparring, or relentless goal setting — it wasn't until we rebalanced our mind that we truly came alive on the field and in life. Functional mushrooms helped us attain that balance and continue to expand our vision for the future as we explore their immense possibilities.

Created by former UFC Light Heavyweight Champion, Rashad Evans, Pro-Bowl NFL Quarterback, Jake Plummer and Advocate & Educator, Del Jolly the three have come together to share their knowledge to renovate sports nutrition via natural medicine and to advocate for the education and research surrounding functional mushrooms and psychedelics.
UMBO Co-Founder, Del Jolly states, "Functional Mushrooms can lead to more focus and energy in many ways. Cordyceps, for instance, are rich in adenosine, which increases cellular energy. Cordyceps have become very popular amongst athletes and was even attributed to helping the Chinese break multiple world records in the olympics. Utilizing a stimulant free mushroom based alternative to coffee, like Myco Rise, is a good way to cut out caffeine."Outside of communities with athletes and artists, the concept of functional mushrooms can be downright confusing. Thankfully, they can be broken down into easy categories to understand. Jolly goes on to state, "Mushrooms aren't just for pizza or Phish concerts! There are three categories of mushrooms. Gourmet, think cremini and portabella. Medicinal mushrooms, which contain the hallucinogenic psilocybin, and will eventually emerge as a treatment for various ailments such as PTSD or treatment resistant depression. And then lastly, Functional mushrooms. This includes Lions mane, Cordyceps, Reishi, Turkey Tail, Shiitake and many more. These will typically be sold as a supplement. These mushrooms are adaptogens that can adapt to your body's various needs."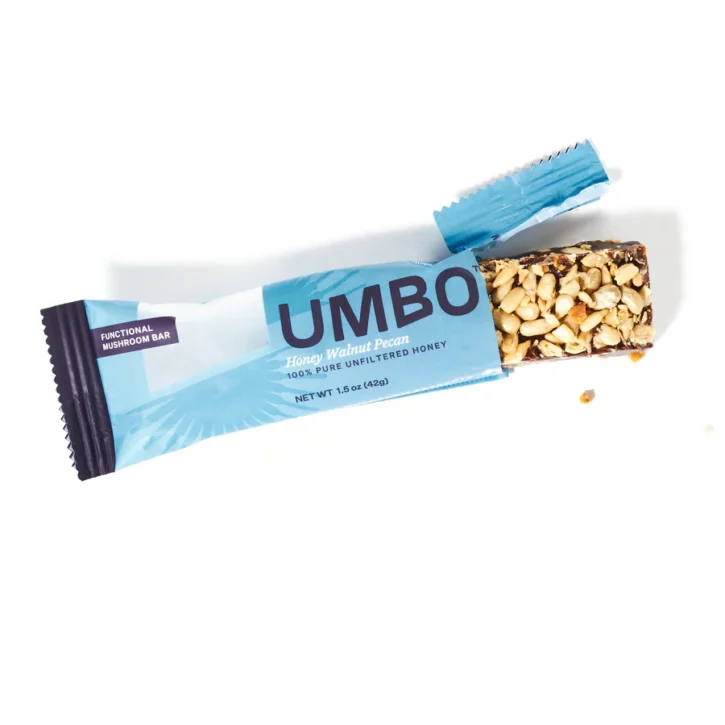 Food, meet function. More than just a quick hit of energy, our Functional Mushroom Bar is packed with 2,500mg of five functional mushrooms to keep you sharp on-the-go. The rich flavors of pure honey, California walnuts, golden pecans, and toasty sunflower kernels add a satisfying crunch and naturally sweet finish. Each bar is Non-GMO and Gluten-Free.
All of UMBO's products are made proudly in the U.S.A and ship nationally across the country! You can read more from UMBO and find out what other amazing roducts are offered including their Myco rise Capsules.
Stay connected socially
Facebook | Twitter | Instagram