October's Degustabox Held Hearty Breakfast & Dinner Fixings Plus Yummy Snacks! #DegustaboxUSA
This post may contain affiliate links or I may have received the product free in exchange for my honest review. See full disclosure for more information.
Since the start of school and the beginning of Fall, it seems my life has become even busier if that is possible. Keeping up with extra demands and schedules is quite a juggling act. I was happy to find that October's Degustabox contained items that will help me in preparing hearty breakfast and dinner meals! And, with all the additional running here and there, I was happy to see a variety of snack foods to try!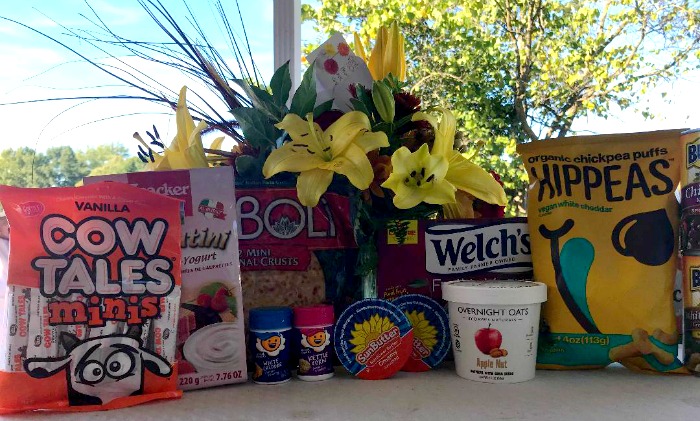 New snack foods are always a delight! We get tired of the same old things all the time! In addition, we are always on the run. So, it was nice to find some new, delicious snacks in October's Degustabox that are perfect for on the go! Let's take a look, shall we?
Hearty Breakfast & Dinner Fixings + Yummy Snacks filled October's Degustabox!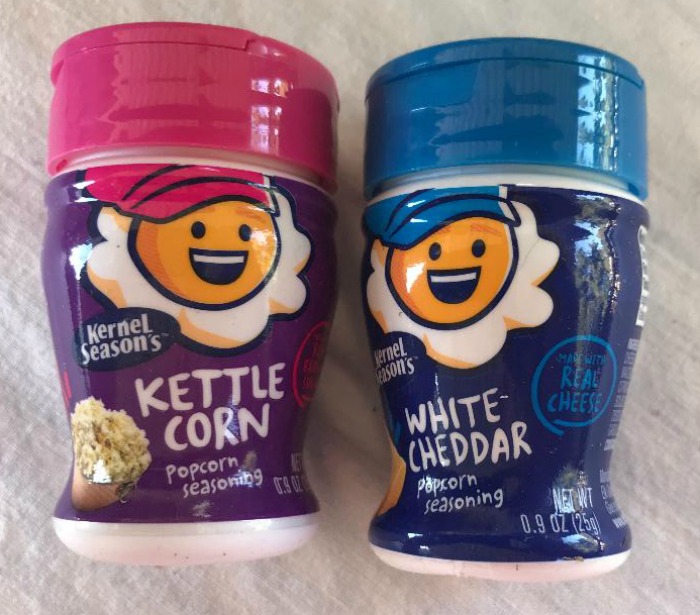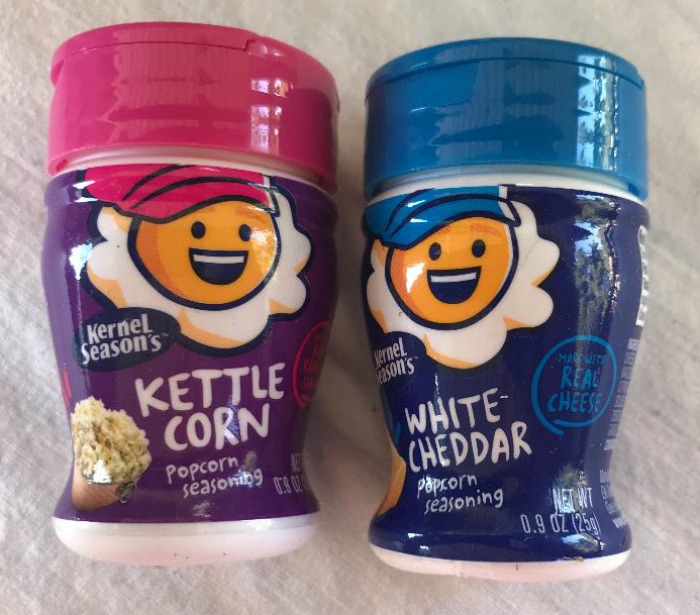 Kernel Season's – Popcorn Seasoning
If you are a popcorn lover like I am, you will love the Kernel Season's seasoning! It is America's number one brand of popcorn seasoning. It has 15 flavors with real ingredients to choose from and is designed to take your freshly popped popcorn to the next level of deliciousness. As seen in movie theaters nationwide, Kernel Season's is readily available to pick up in the microwave popcorn aisle.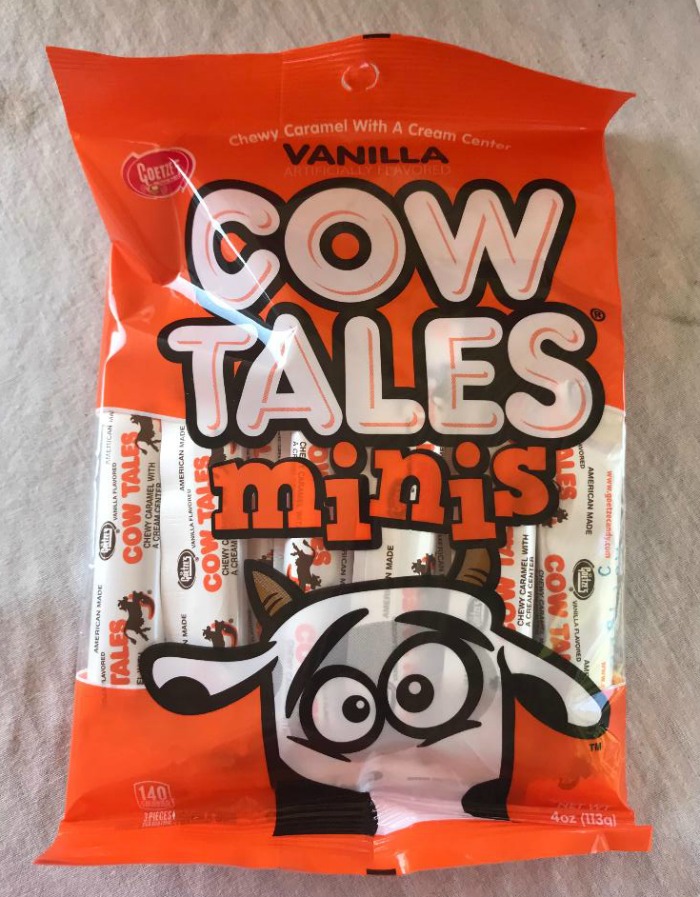 Goetze's Candy Co. Cow Tales
For another snacking pleasure, Cow Tales will delight your taste buds! The yummy Cow Tales are a unique combination of chewy caramel, wrapped around a cream center. They are available in 1oz snack size sticks, or as Cow Tales minis. Stick a few in your purse or backpack for the perfect on the go snack!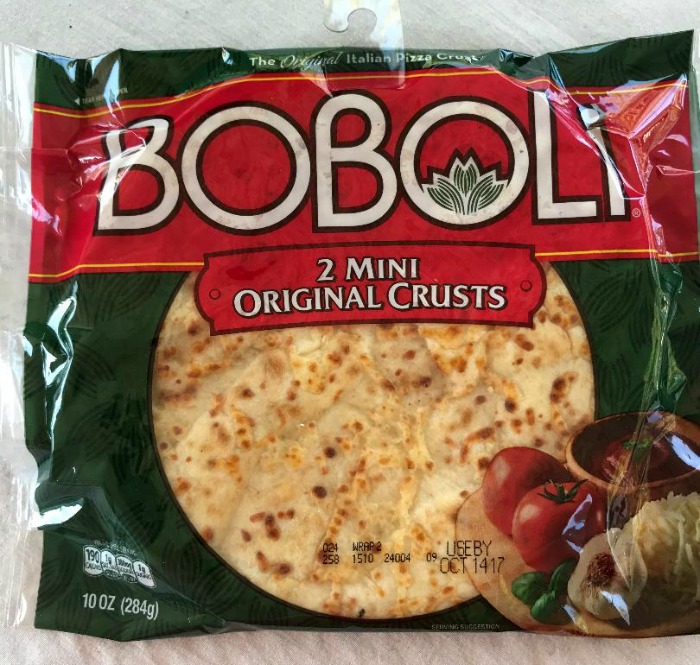 Boboli Mini Pizza Crusts
Want a quick snack in the afternoon or for after school? The Boboli Mini Pizza Crusts are the perfect size! Take these 8-inch pizza crusts and add a little sauce and your favorite toppings for the perfect personal pizza!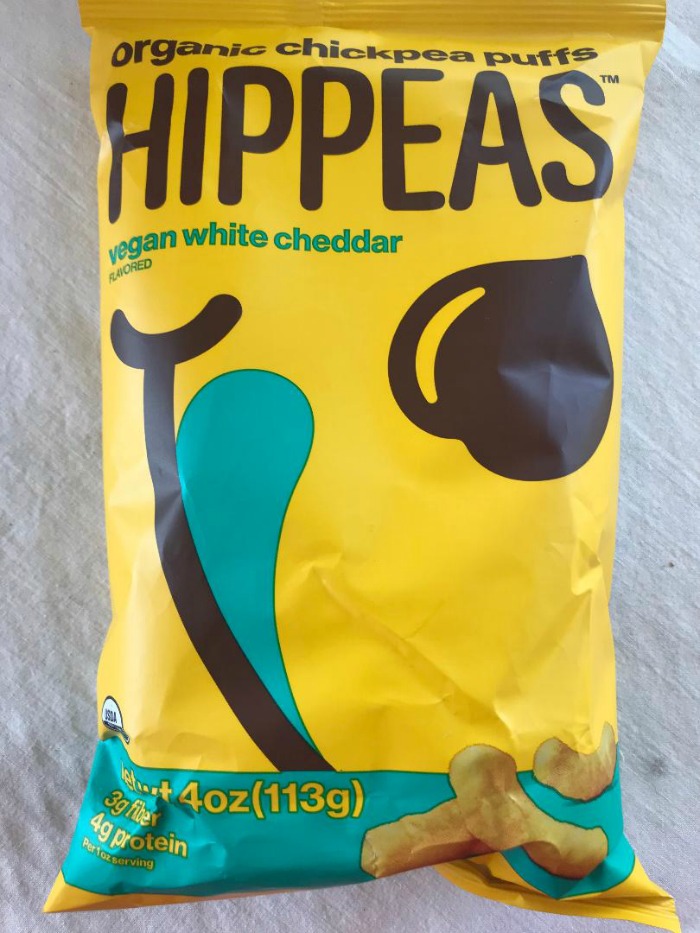 HIPPEAS Organic Chickpea Puffs
I love crunchy snacks and the HIPPEAS Organic Chickpea Puffs are amazing! HIPPEAS are certified organic, gluten-free, vegan, and non-GMO. In addition, for each pack sold, HIPPEAS will donate a portion of sales to Farm Africa in support of farmers in eastern Africa.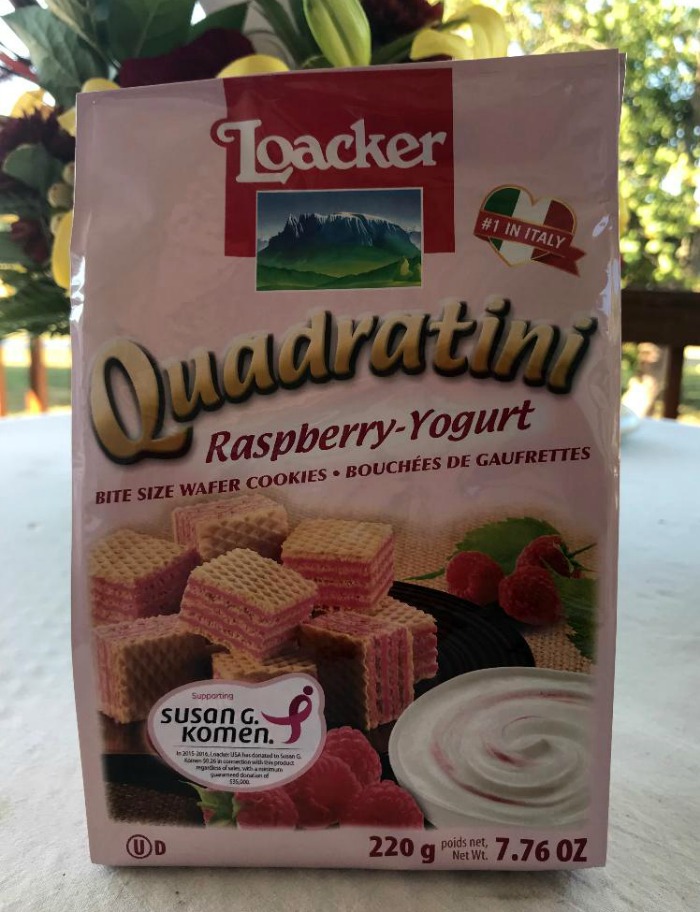 Loacker Quadratini Raspberry Yogurt
Oh my goodness! For your snacking pleasure, the yummy Loacker Quadratini Raspberry Yogurt snacks will have your taste buds dancing! They are a fresh and fruity pleasure in a cube shape. They have four layers of the smoothest raspberry yoghurt cream held together by five light, crispy wafers. The fine cream filling with the flavor of fresh, fruity raspberries and yogurt will guarantee a fabulous raspberry pleasure.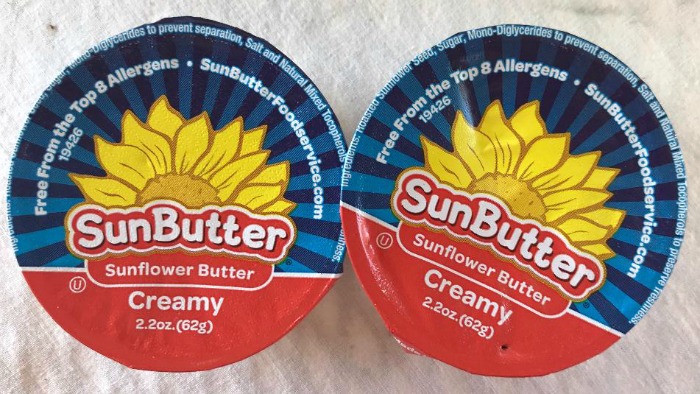 SunButter
SunButter Creamy is smooth, creamy and safe for people with peanut and tree nut allergies. It is also delicious and nutritious! It has 7 grams of protein and more vitamins and minerals than nut butter. You can enjoy it straight from the jar, on a sandwich, or in a variety of recipes.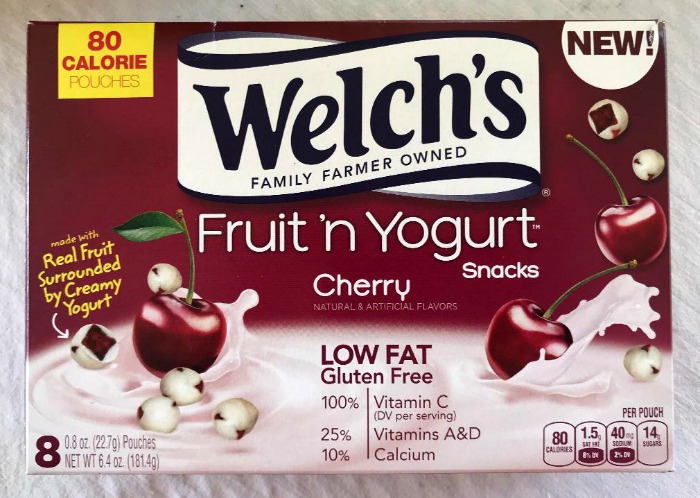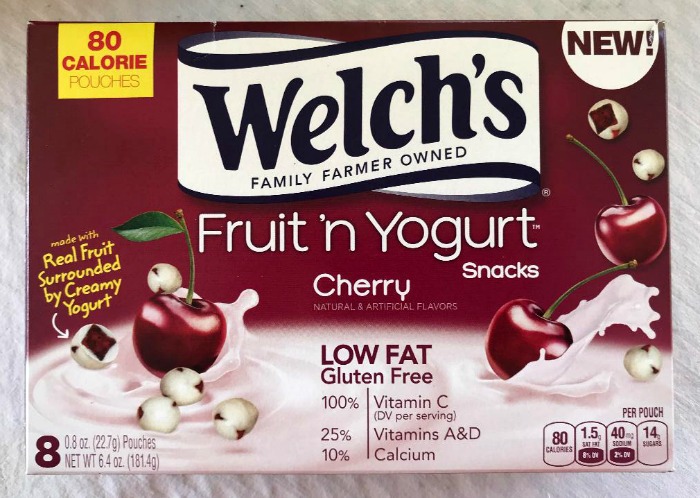 Welch's Fruit 'n Yogurt Snacks
Of course, Welch's Fruit 'n Yogurt Snacks are always a favorite! These delicious snacks are made with Real Fruit and surrounded by Creamy Yogurt for a melt in your mouth taste the whole family loves! The Welch's Fruit 'n Yogurt Snacks are available in 3 delicious varieties: Strawberry, Blueberry and Cherry.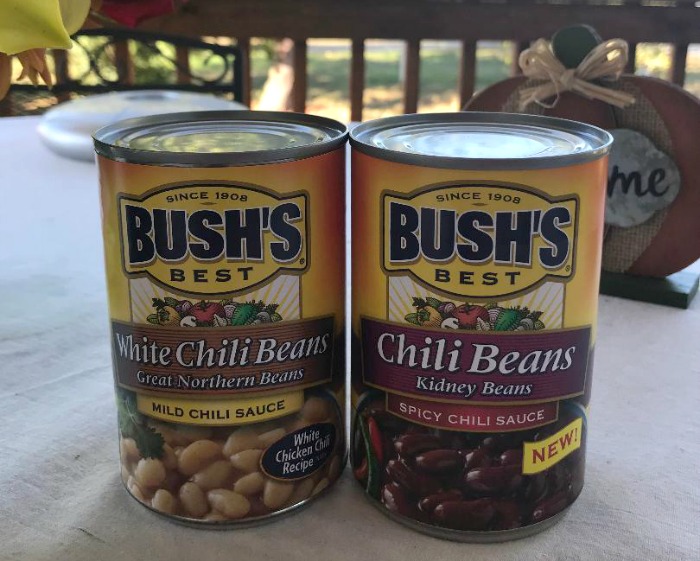 BUSH'S Chili Beans – Kidney Beans
With the cool air of Fall here, chili makes a delicious and hearty meal! Bush's has a variety of chili beans that will amp up the flavor! Bush's Chili Beans uses the best beans and then slow-simmer them in a sauce that's flavored with jalapeños, garlic, onion and spices. They're plump and tender, with just enough spice to keep things interesting.
BUSH'S White Chili Beans – Great Northern Beans
Want a white bean chili? Bush's has you covered there too! You can make your best white chili even better with Bush's White Chili Beans! They slow cook great northern beans until they're tender, then simmer them in a white chili sauce perfectly seasoned with garlic, cumin and onion.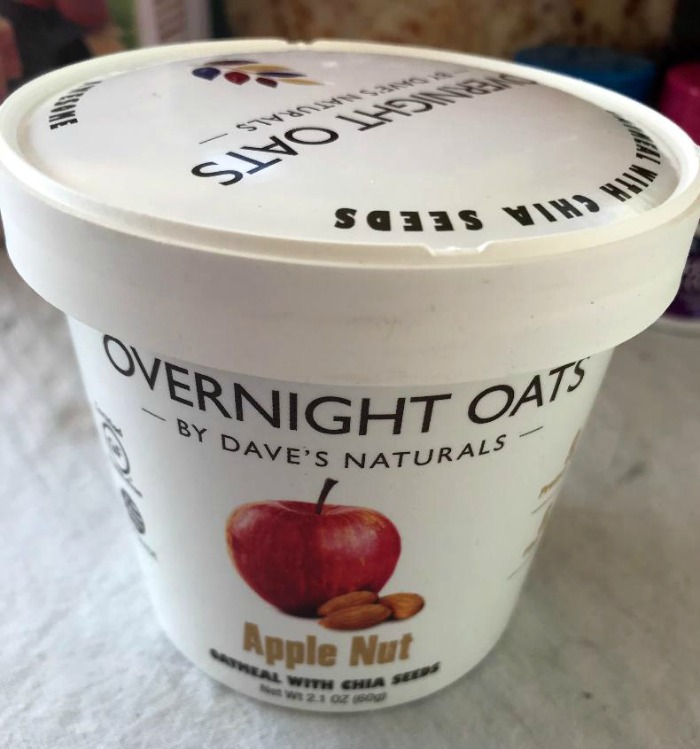 Dave's Gourmet Overnight Oats
And, of course, we cannot forget a hearty breakfast! After all, it is the most important meal of the day! Dave's Gourmet Overnight Oats are a hearty and healthy blend of whole grain oats, chia seeds, almonds and fruit. The best part is you simply add milk and refrigerate overnight. There is no cooking required. These delicious oats are loaded with protein and fiber and will keep you powered throughout the morning. Find all the flavors, such as: Apple Nut, Blueberry Vanilla Almond, Cinnamon Raisin and Mixed Berry on Amazon!
As you can see, I love my monthly Degustabox! October's Degustabox was filled with hearty meal fixings and an abundance of yummy snack foods. All are perfectly timed for the cool Fall weather and the back-to-school rush! I love trying new products each month and am enjoying the value I get from my Degustabox! I get to try new products and decide if I like them or not BEFORE purchasing at the store!
Are you ready to Sign Up for a Degustabox Subscription?
Sign up for a monthly subscription with Degustabox for only $19.99, which includes delivery. Receive your Degustabox every month filled with goodies (10-15 surprise products, many new to the market)! And, at this price, it is much less than you would pay in stores! It is a great value and a great way to try before you buy! If you decide it isn't for you, that's alright too! There is no commitment necessary. To cancel, just let them know before the 15th of the month. So, what are you waiting for? Go ahead and give Degustabox a try today!