Picking Up Dog Poop Will Never Be The Same with Poop 'N Tie Disposable Dog Waste Bags
This post may contain affiliate links or I may have received the product free in exchange for my honest review. See full disclosure for more information.
Poop 'N Tie is the first-ever drawstring dog waste bag that makes cleaning up after your dog a whole lot easier! When taking the dogs out for a walk it is a responsibility that comes with being a dog mom to clean up after them and make sure we dispose of it. This great new disposable dog waste dispenser can hook onto anything like your belt, a stroller, or anything else you can click it on. Just pull out a bag, pick up their present and tie it up, and dispose of it.
The used bags can then be attached to the clip on the dispenser for a hands-free walk to the trash can. A mini LED flashlight is attached to the dispenser to make the evening walk a whole lot easier.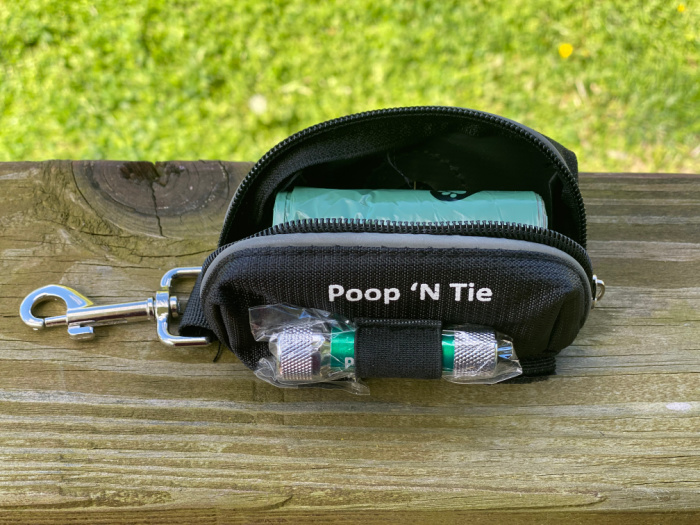 About PNT Pets:
My name is Max Leahy, and I am the founder of PnT Pets Inc., and the inventor of Poop 'N Tie dog waste bags. It has been said that "necessity is the mother of all invention." This necessity is what lead me to create Poop 'N Tie bags.

I grew up in a suburb of New York City with two Old English Sheepdogs. Our house had a dog run out back, so I never had to think about picking up after them right away. In fact, it never crossed my mind.

When I relocated to Los Angeles, I got my first "fur-child." She is a beautiful Australian Shepherd with two bright blue eyes named Scout. I quickly learned the trials and tribulations of picking up and conscientiously throwing away the poop.

I tried many different dog waste bags and found them to be sub-par in quality. The problem was as Scout grew larger, it became more difficult to tie the full poop bag as she pulled on her leash. I tried bags similar to plastic shopping bags with handle ties. They were much easier. However, none of these came in a roll format, let alone bags that would fit into a roll dispenser for a leash. I began my quest to find an adequate poop bag that met my needs.

One day after taking out my kitchen trash, it struck me that a drawstring poop bag might be the solution. Sometimes, the answer is right in front of you. I experimented cutting a drawstring kitchen bag into smaller bags and afterwards using a food saver machine to seal the edges – and – Eureka! The Poop 'N Tie bag was born.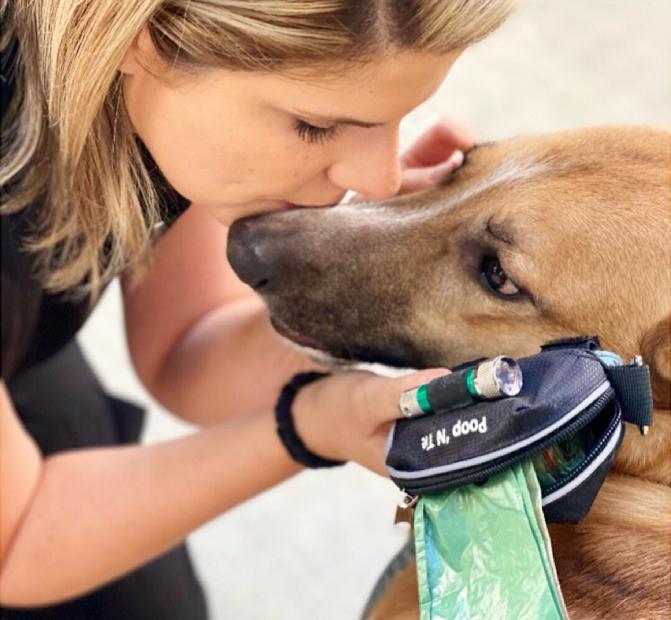 🐶 The Last Dispenser You'll Ever Buy
This dispenser attaches to almost any leash, has a built-in LED flashlight (to find poop at night), and fits our easy to open / easy to close drawstring dog poop bags perfectly!
🐶 Hands-Free Walk To The Trash Can
Using the attached metal clip, you can easily clip the used Poop 'N Tie waste bag to the dispenser until you reach a trash can.
🐶 Simple, Clean & Effective
Our bags are big, thick, and biodegradable.
The drawstring closure makes opening and closing them a snap!
🐶 Never Forget A Poop Bag Again!
Poop 'N Tie bags are the only easy to open / easy to close bags on the market that come on a roll and work with a dispenser.
🐶 100% Satisfaction Guarantee!
We guarantee this will be the best dog poop bag you have ever used.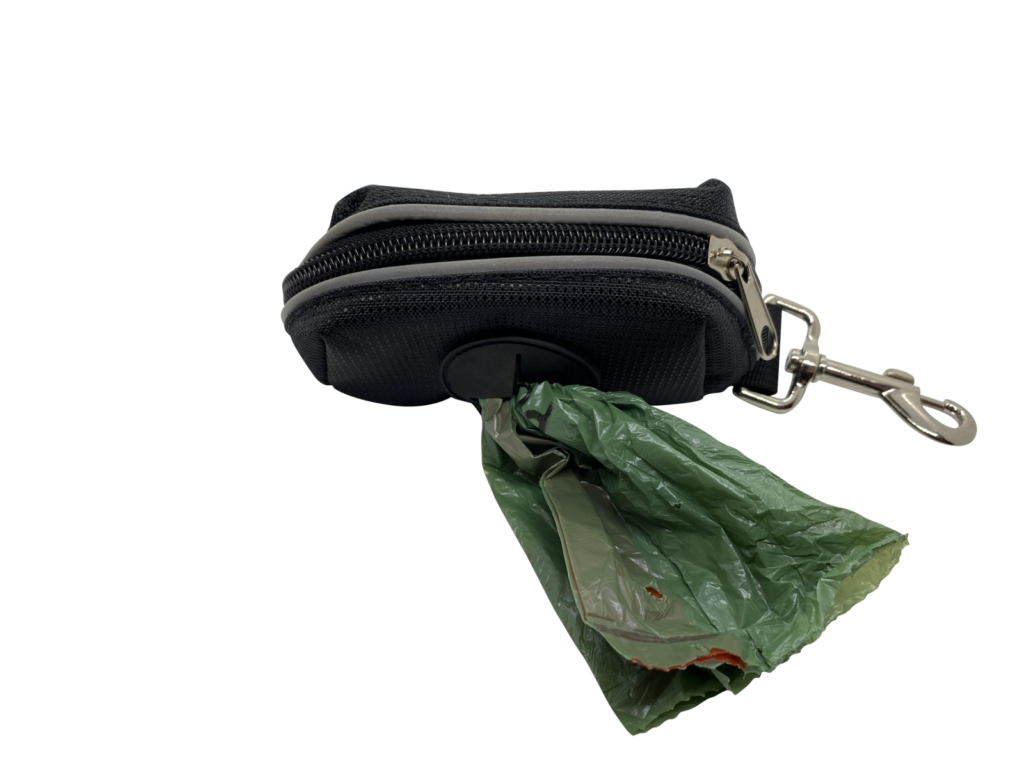 You can purchase your own Poop 'N Tie bag dispenser on their Website
You can follow Poop 'N Tie: