Pet training can be tasking and expensive, and frankly really messy. If you are not located in an area where there aren't yards, parks or open spaces, owning a pet can be nearly impossible.
Training pads can be costly, gross and are not for the environment. They are wasteful and can become extremely smelly. Now there is a way to own a pet and train them easily, even in the tightest of apartments in the busiest of cities. The Piddle Place™ indoor pet potty makes it easy to train your pet and clean up is a breeze.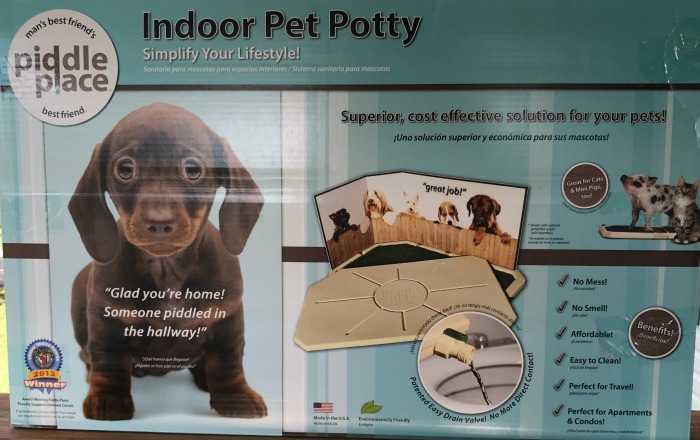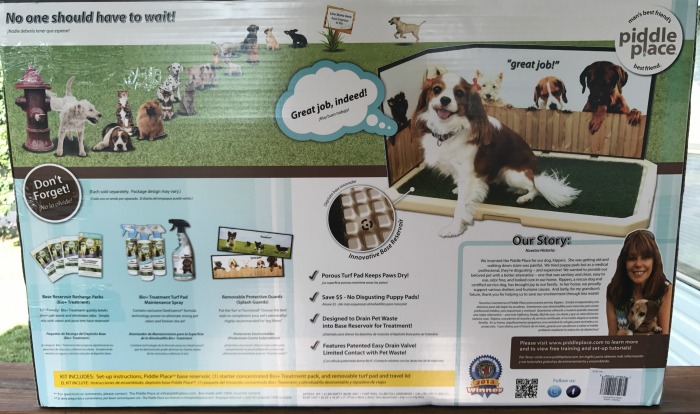 Piddle Place™ is easy to set up and get your pet acclimated with. When used, the pet liquid waste drains through the green, porous mat into the bottom grooves of the base.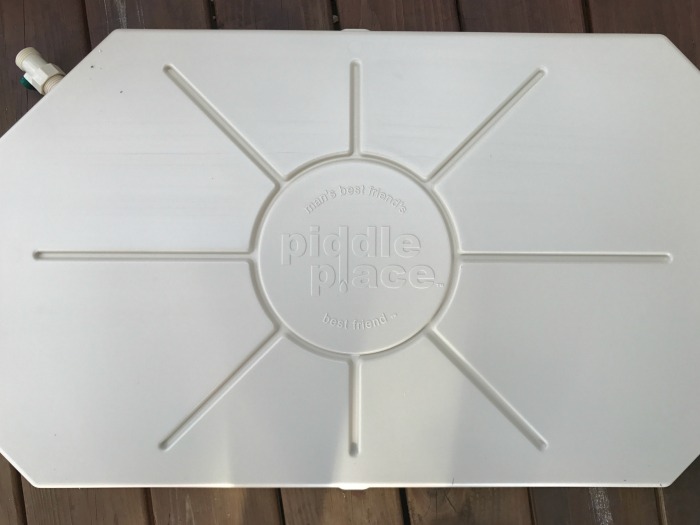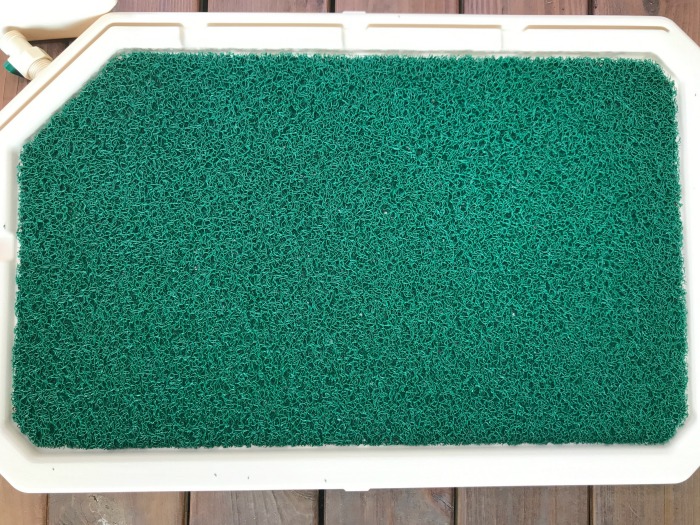 It has a handy spout on the end that allows for easy draining and clean up. You can drain and rinse it out easily, making it great for any situation. I travel a lot, and sometimes it is hard to find a location for the dogs to relieve themselves. Gas stations and restaurants are not the ideal place to walk a dog around to use the potty, that is why Piddle Place™ is perfect for traveling with my dogs.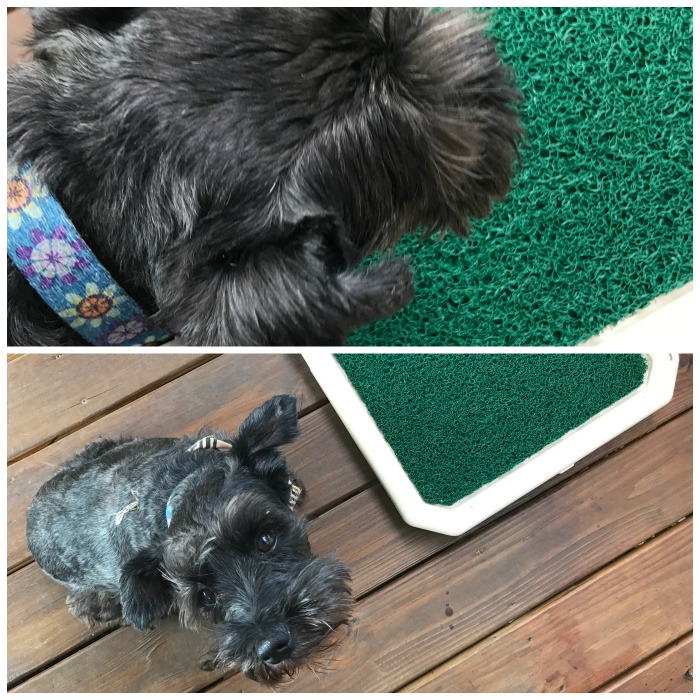 The Piddle Place™ is made for pets up to 100 pounds. It is 100% made in the U.S. and has a convenient snap-on lid to take with you anywhere. Bella and Max are very familiar with their Piddle Place™ and know exactly what to do, no matter where we are.
Worried about odor when traveling? The Piddle Place™ has Bio+ Concentrate packs that you mix with water and sake into the base of Piddle Place™. You can also spray the green mat with Piddle Place™ Turf Treatment (sold separately) to keep it fresh.
Make an impact on the environment and give your pet nothing short of the best with Piddle Place™. It is available in at several in-store and online retailers like Chewy.com, Bass Pro Shops and more.
Be sure to check out this and other products available from PetSafe.