Although my household grills out year round, summer is our peak grilling time, including several days of the week. This summer has been a weird one. Colder days, overcast and rain. Fortunately for me, the weather doesn't deter my love of grilling.
Whether it is day or night, rain or overcast, I can grill out and create some delicious meals with my Cave Tools BBQ Grill Light.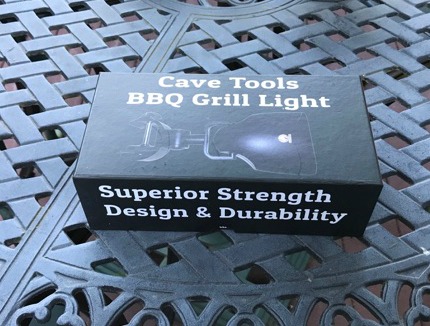 This grill light has 3 Brightness settings provided by 100 + Lumens, which is the same used in tactical applications for security guards, police and fireman. It is compatible with any grill, as the handle clamp fits to rectangular and circular bars.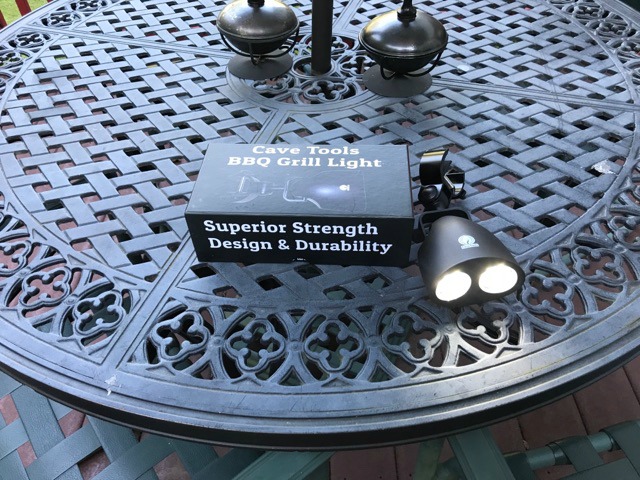 It is water resistant and can withstand hot temperatures. It comes with a screwdriver s you can access the battery compartment, making it nice to not have to dig around the toolbox for the right size. I also love that can stay on the grill and is easily covered with my grill cover without taking up any extra space, leaving the light protected from the outdoor elements when not in use.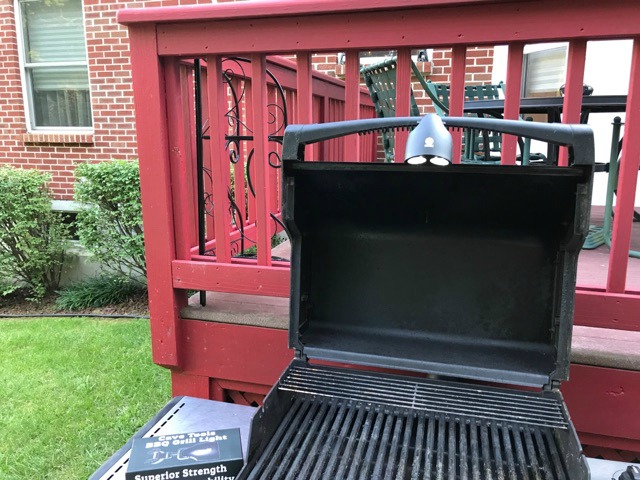 Cave Tools has a great variety of barbecue and rotisserie tools, cooking tools, accessories, and more – including meat handling claws, digital thermometers, and many more!
Each grill light is reasonably priced and I suggest picking up several at that price. Keep on for the home, one for the RV or camper or even give as a gift. They are available online at Cave Tools Website and Amazon.
Check out these and other items available from Cave Tools. Now is the perfect time to start planning for the holiday season and you can get great items early and an amazing price. Save 15% off your purchase now using code BBQLIGHT15.