Potty Train with 2-in-1 Potette Plus by Kalencom
This post may contain affiliate links or I may have received the product free in exchange for my honest review. See full disclosure for more information.
Potty training is one of those tasks that I always dreaded, and I was always looking for the easiest way possible to do this training. I would have loved to have this product and resource when my kids were growing up. This portable potty can travel with you on all your trips to help out with the process.
In seventeen years millions of infants have benefited from the convenience of a fold away potty and disposable potty training provided by POTETTE®. distributed by Kalencombaby.
During that time mothers have been recommending the POTETTE® to other mothers so that they too can enjoy the stress free factor of being able to 'potty' their loved one on their demand anywhere!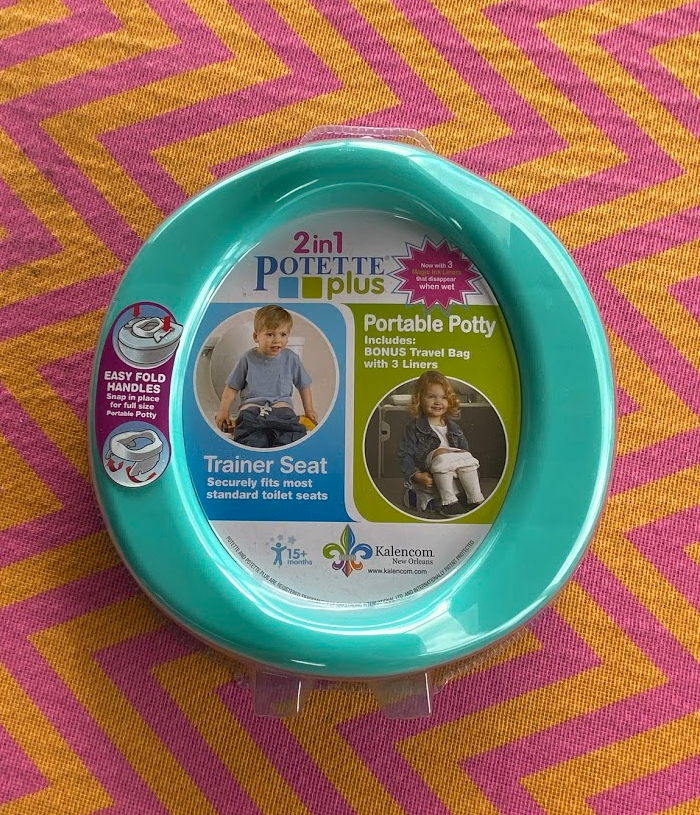 About Kalencom:
The Kalencom Corporation is a multi-faceted Domestic and International manufacturer, made up of four distinct divisions. Kalencom was founded in 1971. Both our corporate headquarters and main plant are located in New Orleans in our own four-story, 60,000 sq. ft. facility, and our 2 secondary self owned 62,000 and 30,000 sq. ft. distribution and manufacturing plants in Mississippi. We have five extensive manufacturing plant resources located in Asia, and additional subcontracting facilities located both in the U.S. and overseas. Our marketing distribution concentrates in the U.S., Canada, Caribbean, South and Central America and Europe. Our customer base concentration varies with each division, where we range from manufacturing under contract for manufacturers and wholesalers to manufacturing directly to distributors and retailers.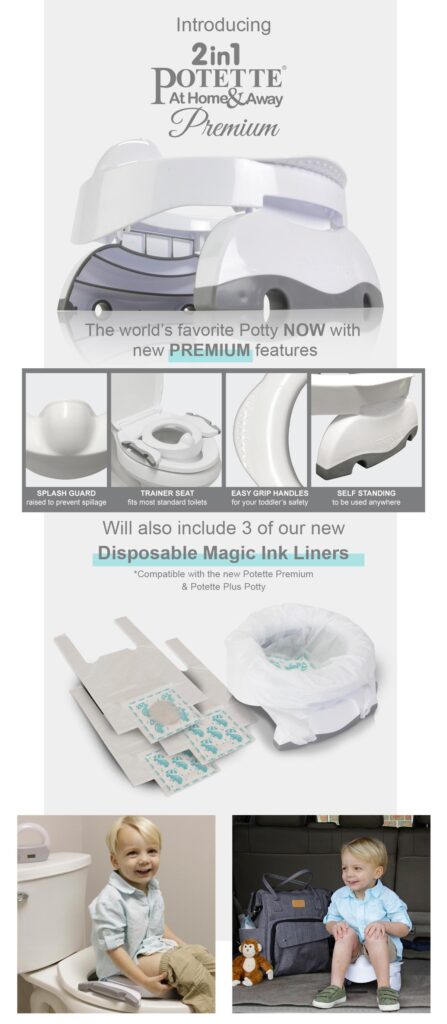 Potette 2-in-1 easily converts to a folding potty trainer seat with legs that lock into place when opened. Perfect to be used at home or when traveling. Hygienic, can be used on toilet seats. Full size potty folds flat. Contoured seat for your child's comfort. Unlike any of our competitors, the Potette Plus brand of potties offers the flexibility of working with both a reusable liner for training at home, as well as disposable liners for travel use.
You can purchase this great potty training potty on their Website. and Amazon.
Stay socially connected with Kalencom for all their future products: